A few weeks ago, I was invited as a guest of the Hilton Sandestin Beach Golf Resort & Spa in Miramar Beach, Florida to come spend 4 days on their gorgeous property with 6 of the most incredible bloggers. I couldn't say "yes!" fast enough! I was so excited for the opportunity to get away and beach life is exactly what I needed. It was easy to trade in the Atlanta rain for crisp beach air and white sand beaches. The Hilton Sandestin Resort has been recognized with the Forbes Travel Guide Star Rating and has been named one of the 'Top 20 Florida Golf Resorts' and I can easily see why. My experience was far better than I ever imagined – they truly rolled out the red carpet for us and you absolutely have to stay here the next time you head to Sandestin.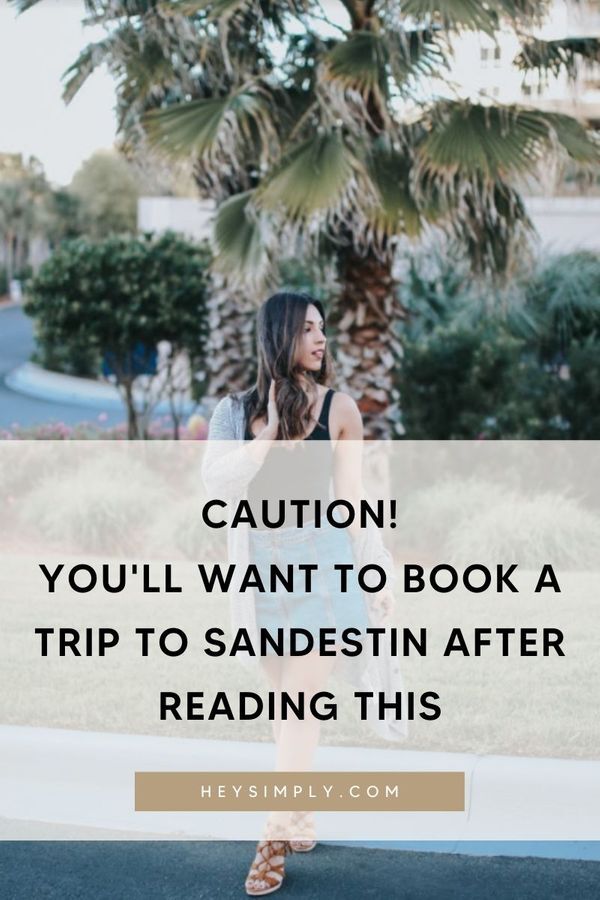 Where To Stay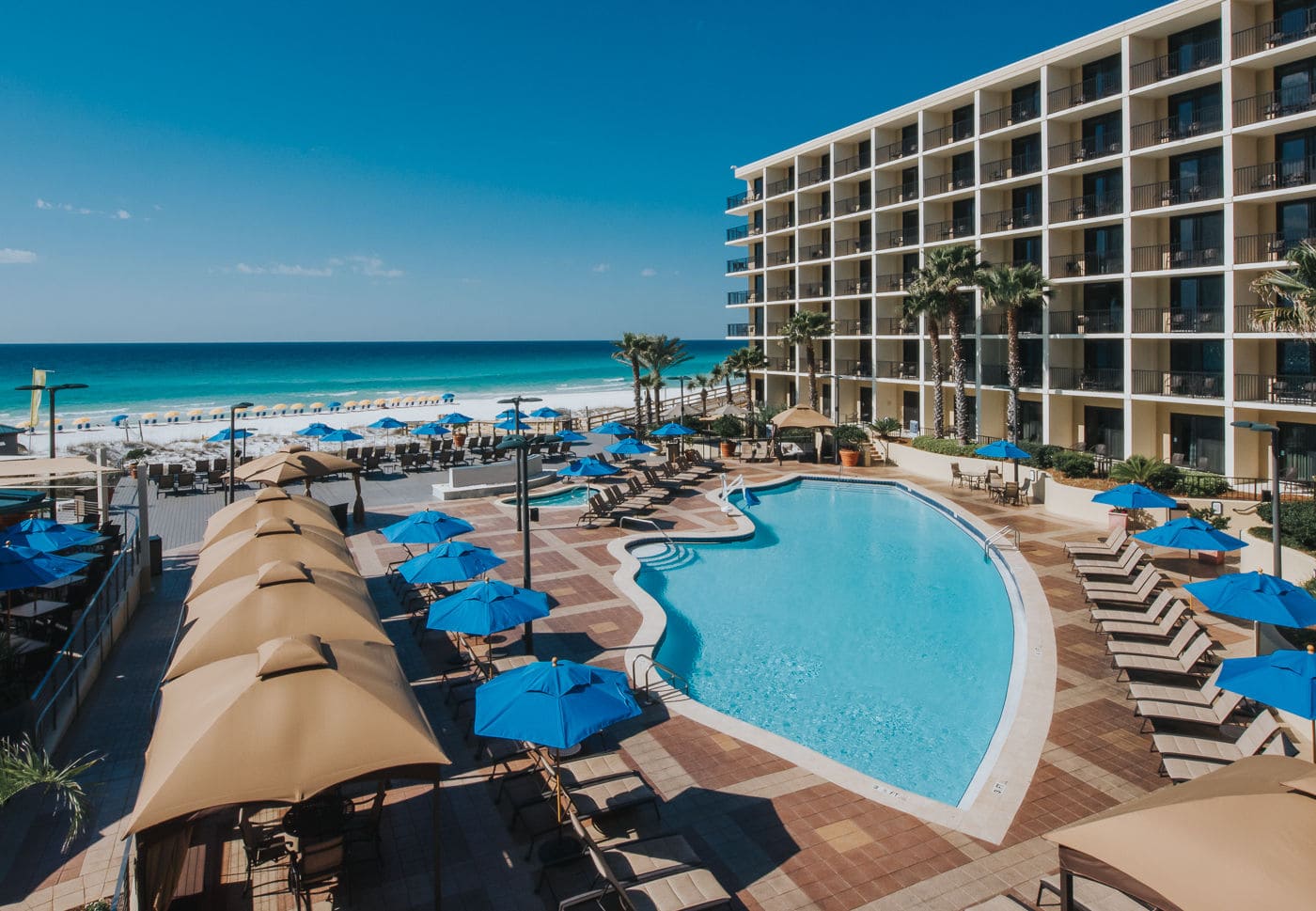 As I mentioned, I was a guest of the Hilton Sandestin Beach Golf Resort & Spa which is technically on Miramar Beach and actually not a part of Destin.  The beaches have the softest white sand and the water is a crisp turquoise blue. I've been to a lot of Southeast US beaches and nothing compared to this. I would be lying if I said that the water was my favorite, the sunsets – oh. my. goodness. I'm not exaggerating when I say they are comparable, if not more beautiful, than the ones the we saw over the Alhambra in Granada, Spain or on the tip of the island in Santorini. I've never been able to so clearly see the sun rising in the east and setting in the west! Hilton Sandestin also has a couple of pools and jacuzzis, which you know we got into every night, and it was great because it was still a little chilly when we visited, so the indoor pools were a lifesaver!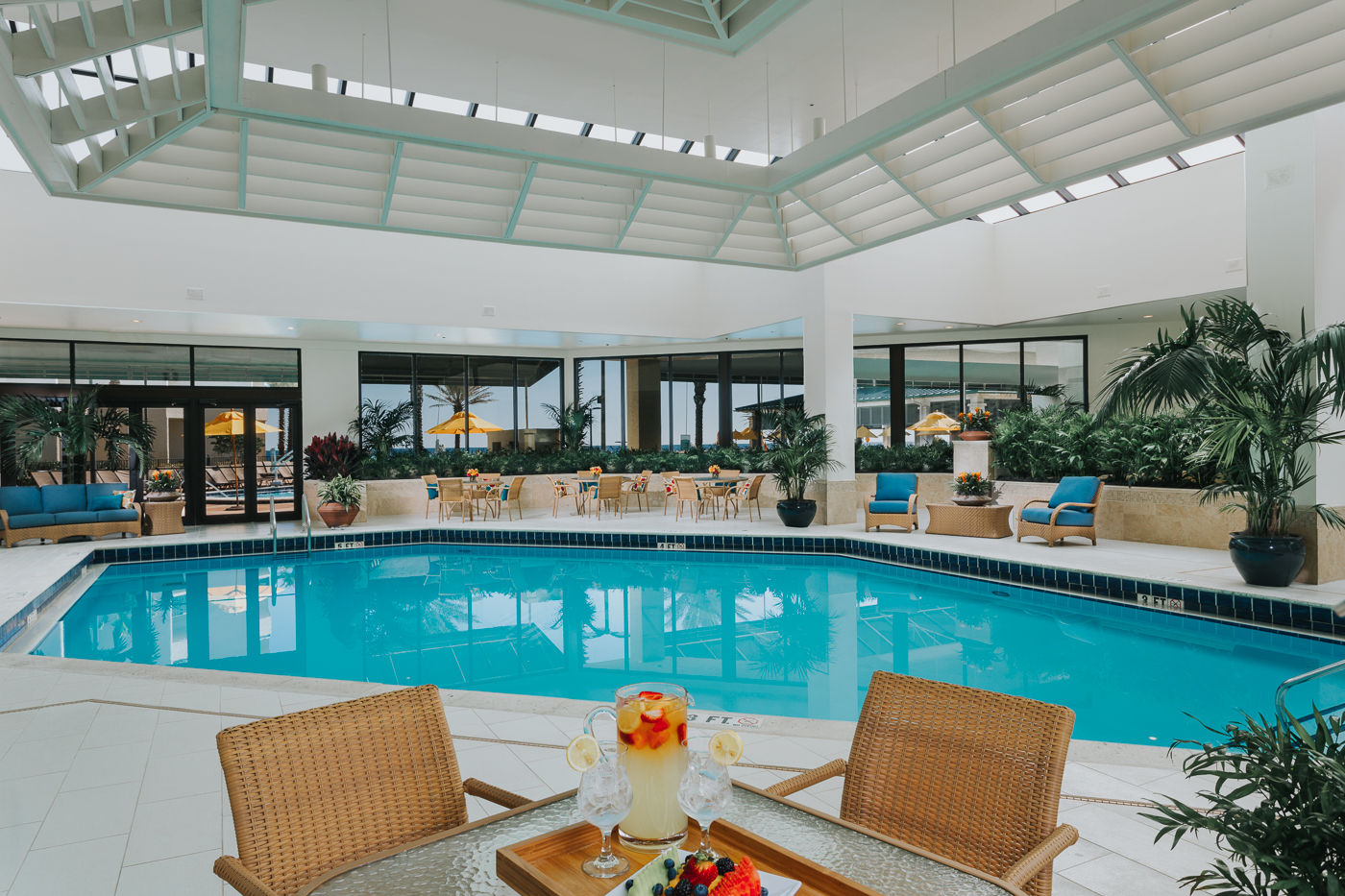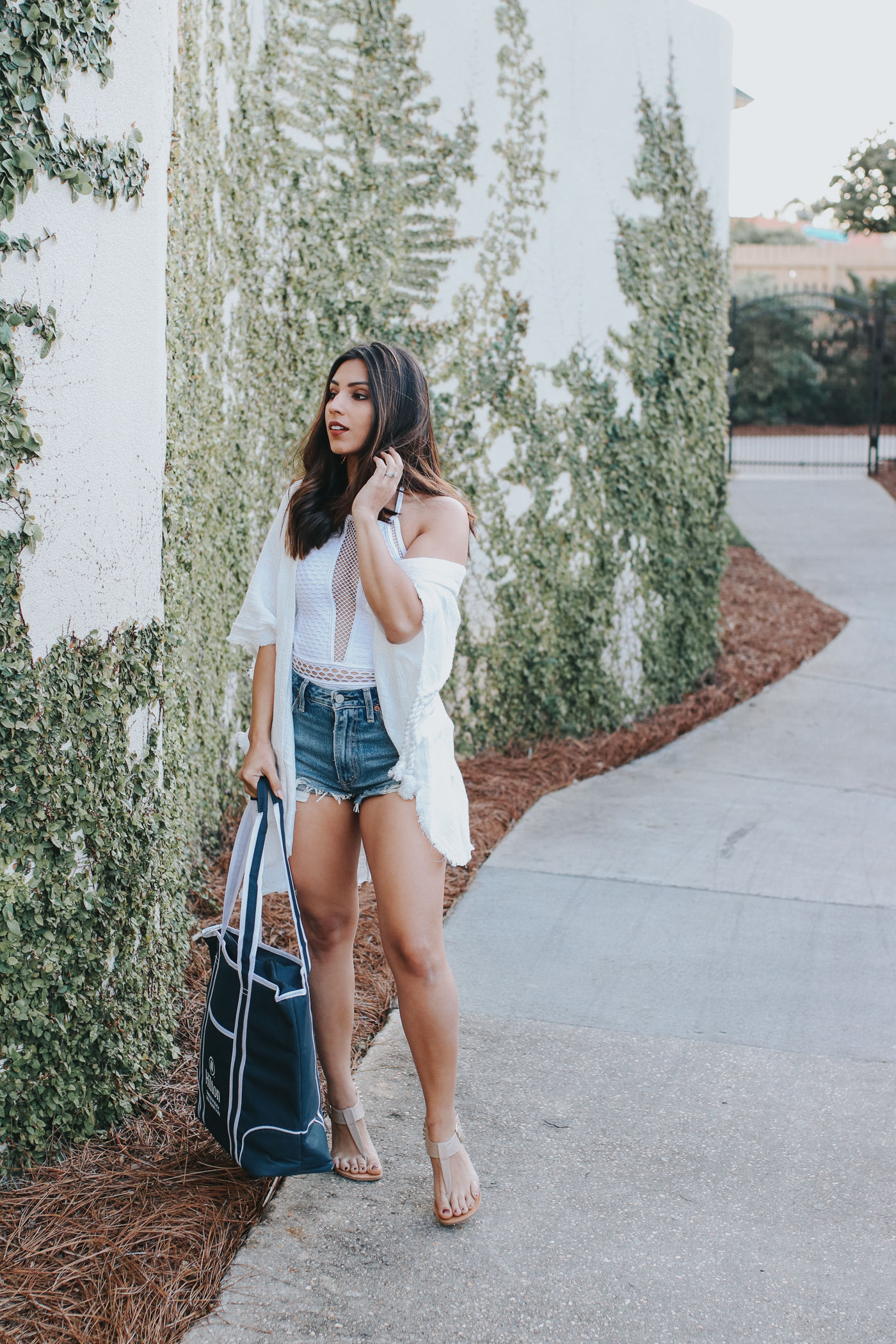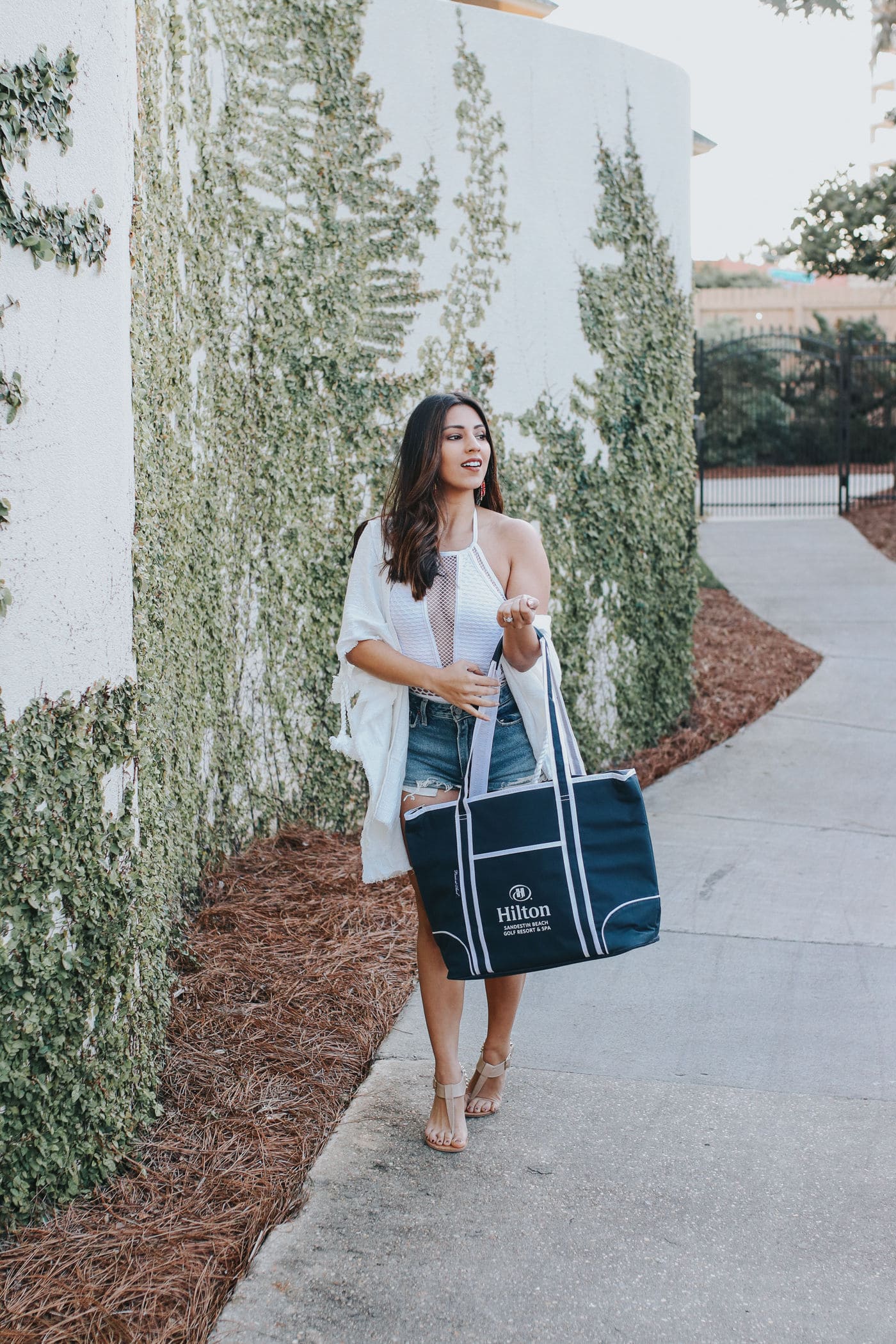 White One Piece Swimsuit  |  Coverup c/o Aerie  |  High Waisted Shorts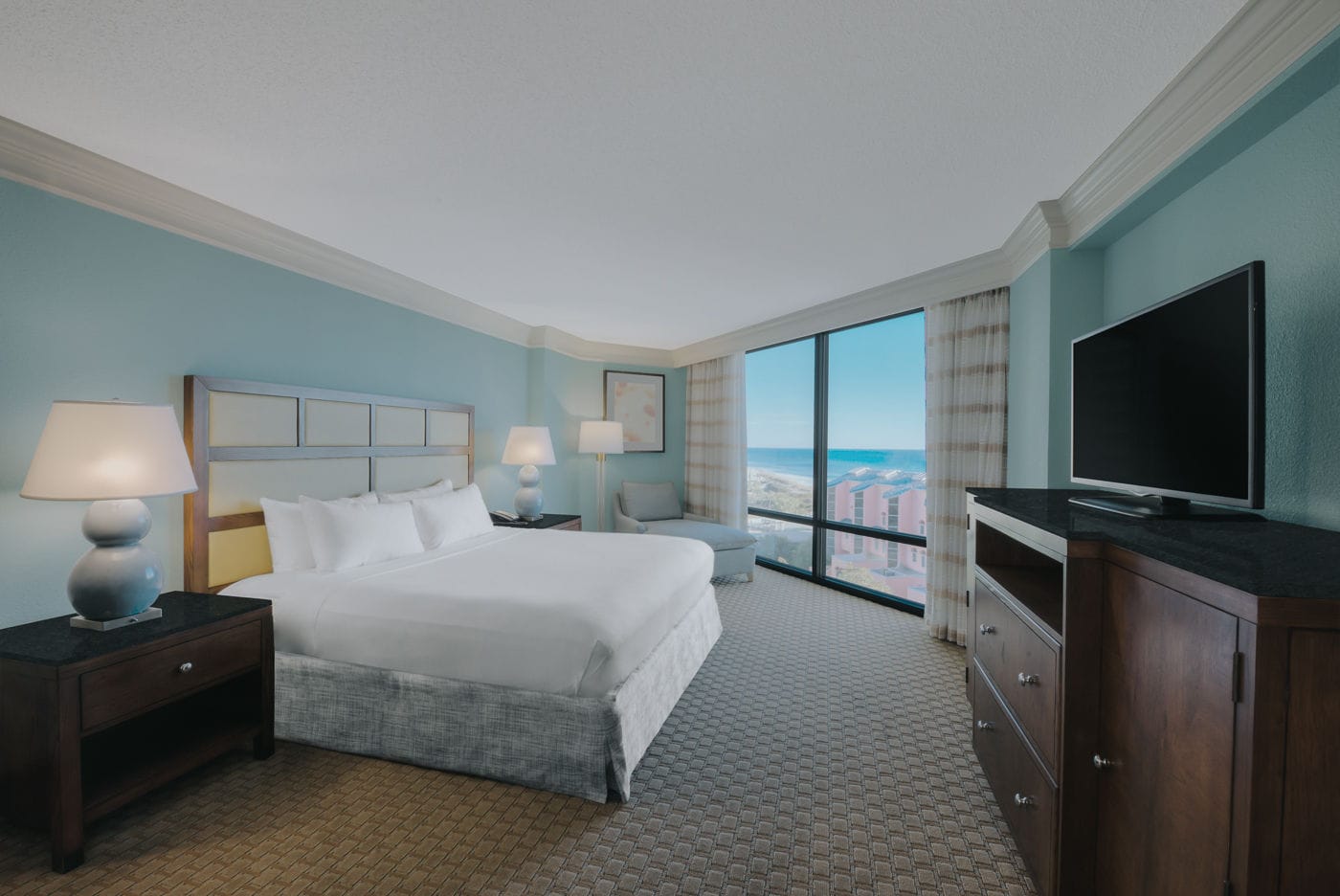 Where To Eat
Between all of the indoor and outdoor dining options, the Hilton took care of us right on site. We met the Executive Chef, Dan Vargo, and he told us about all of the unique cuisines and their inspiration for each of the restaurants on the property. We had breakfast every morning at Sandcastles Restaurant and Lounge and even lunch and dinner there one day (obsessed!) everything was fantastic. I even tried Fried Green Tomatoes for the first time, and loved them! One day we had lunch at Barefoot's Beachside Bar & Grill where we could enjoy a view of the beach while enjoying our meals because it was casual outdoor dining.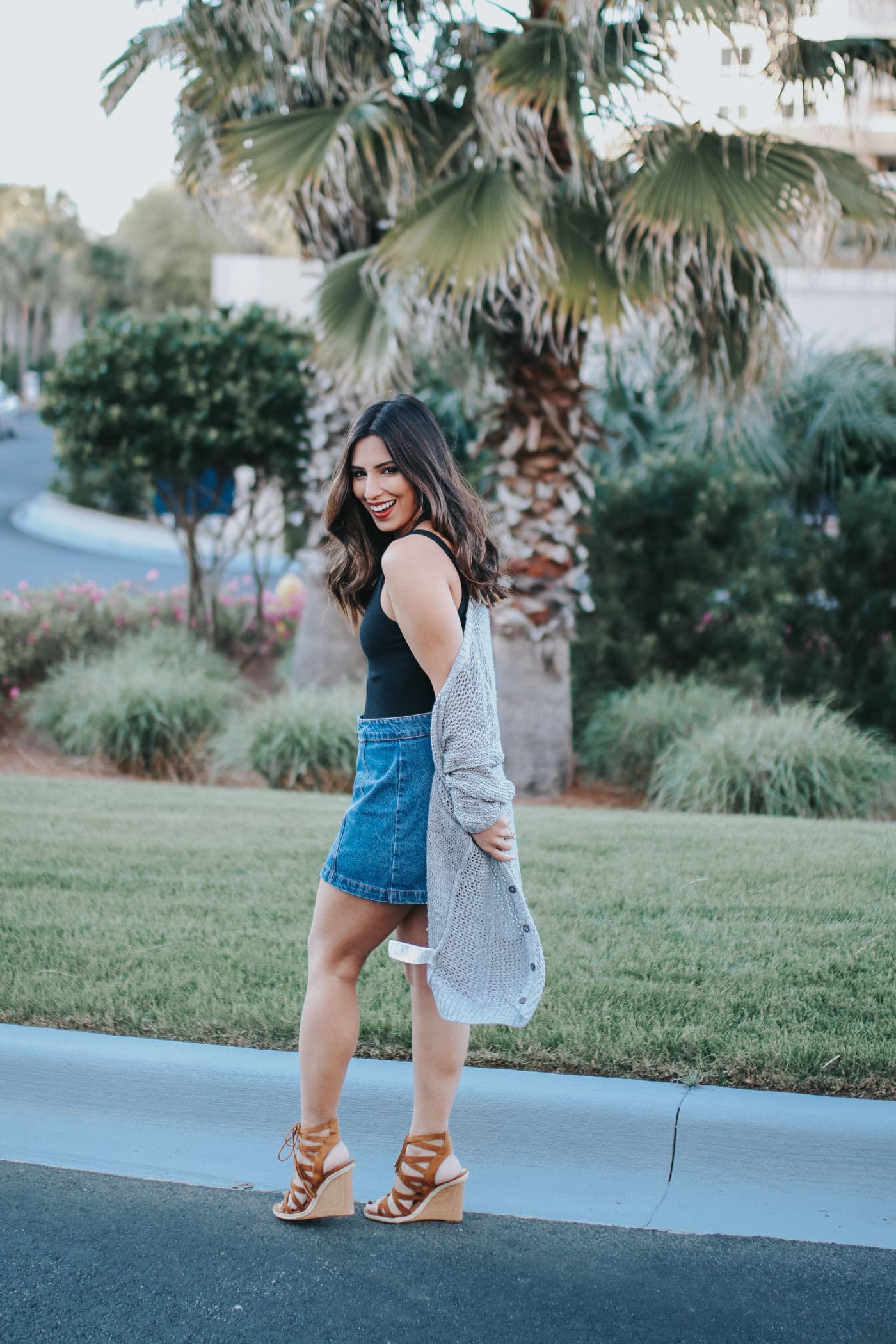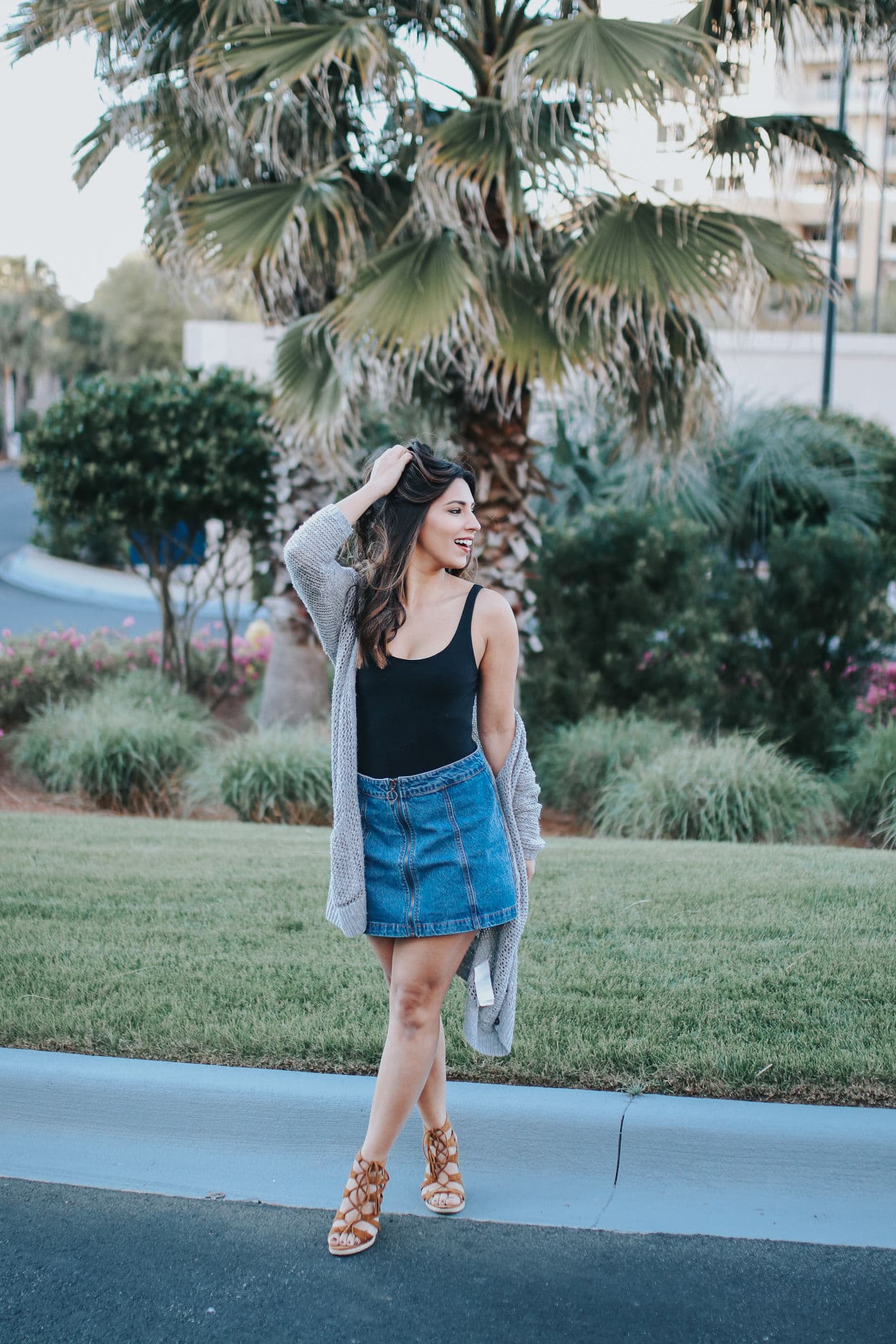 The true unique experience was when we had dinner at the two more formal restaurants at the resort. On Friday night we had dinner at the Hadashi Sushi Bar and enjoyed every last bite of it. It took 7 bloggers, 20 minutes to photograph our food because it was serious! We dined at Seagar's Prime Steaks & Seafood, a AAA-Four Diamond steak house on the Hilton Sandestin Beach property. This was the fanciest steakhouse I had ever been to. We sat next to a live piano player and the wait staff made many of our dishes tableside – include a delicious caesar salad!
What To Do
HEAD TO THE BEACH
The Hilton Sandestin provides their guests with custom set ups for the beach which makes it easy to relax. I have brown skin, so there is no possible way for me to be at a beach without an umbrella (forever shielded from the sun!) I love curling up on these beach chairs and reading with my toes in the sand.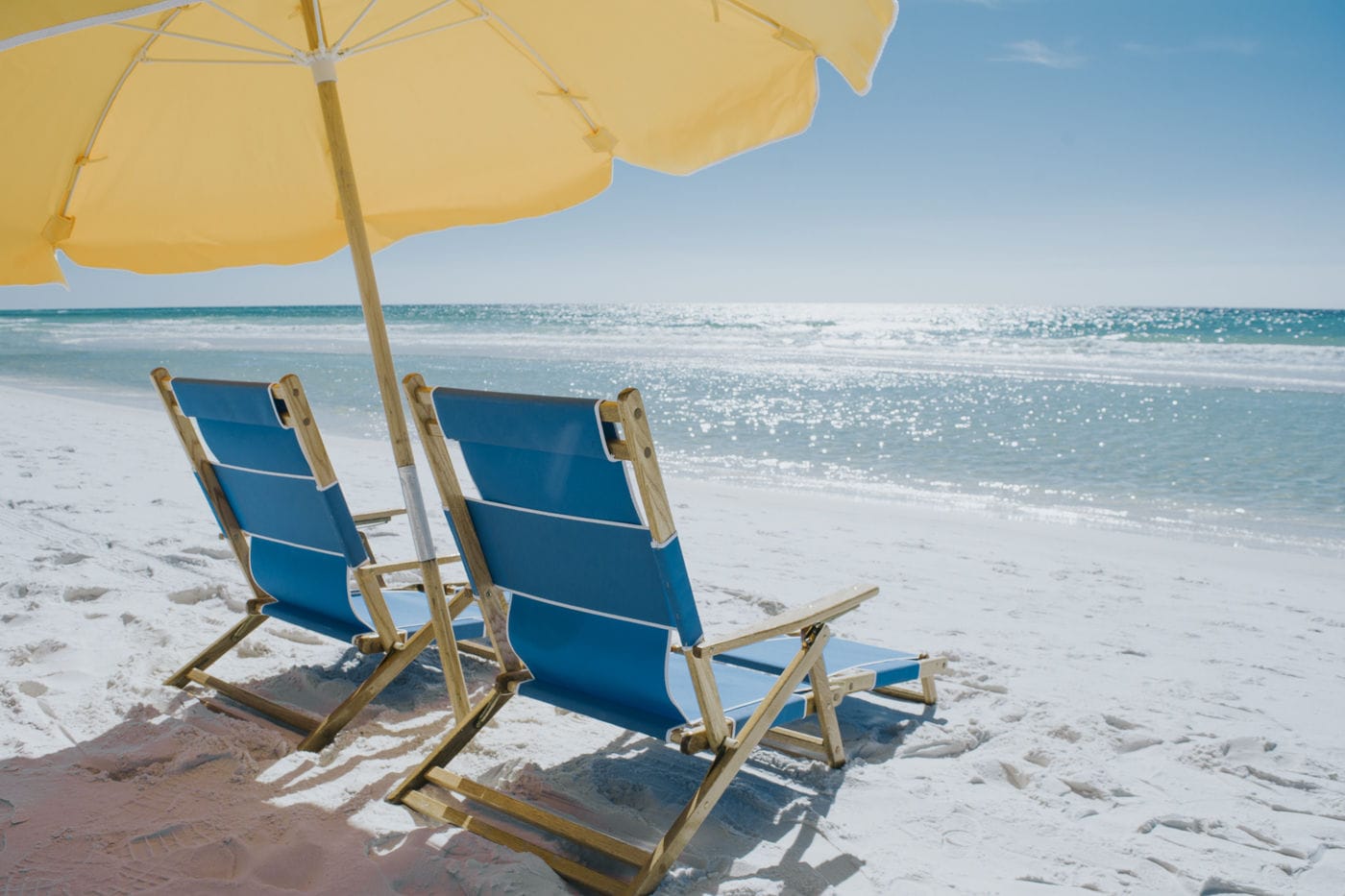 TO GO THE SHARD SHOP
This was probably the most memorable things I did on this trip. I was unsure of what to think when I heard that we would be making art with glass – I'm generally not that good at these types of things – but it was so incredibly fun. Glass art is so great because you can create anything you want and you move the pieces around till you are done, like a puzzle. The team at the Shard Shop was so great! They help you cut pieces of glass and even spray-painted some extra pieces to make custom colors if you need them to (they helped me make black pieces!) I highly, highly recommend this activity. It was fun for people of all ages and they make sure that you are being super safe when working with glass.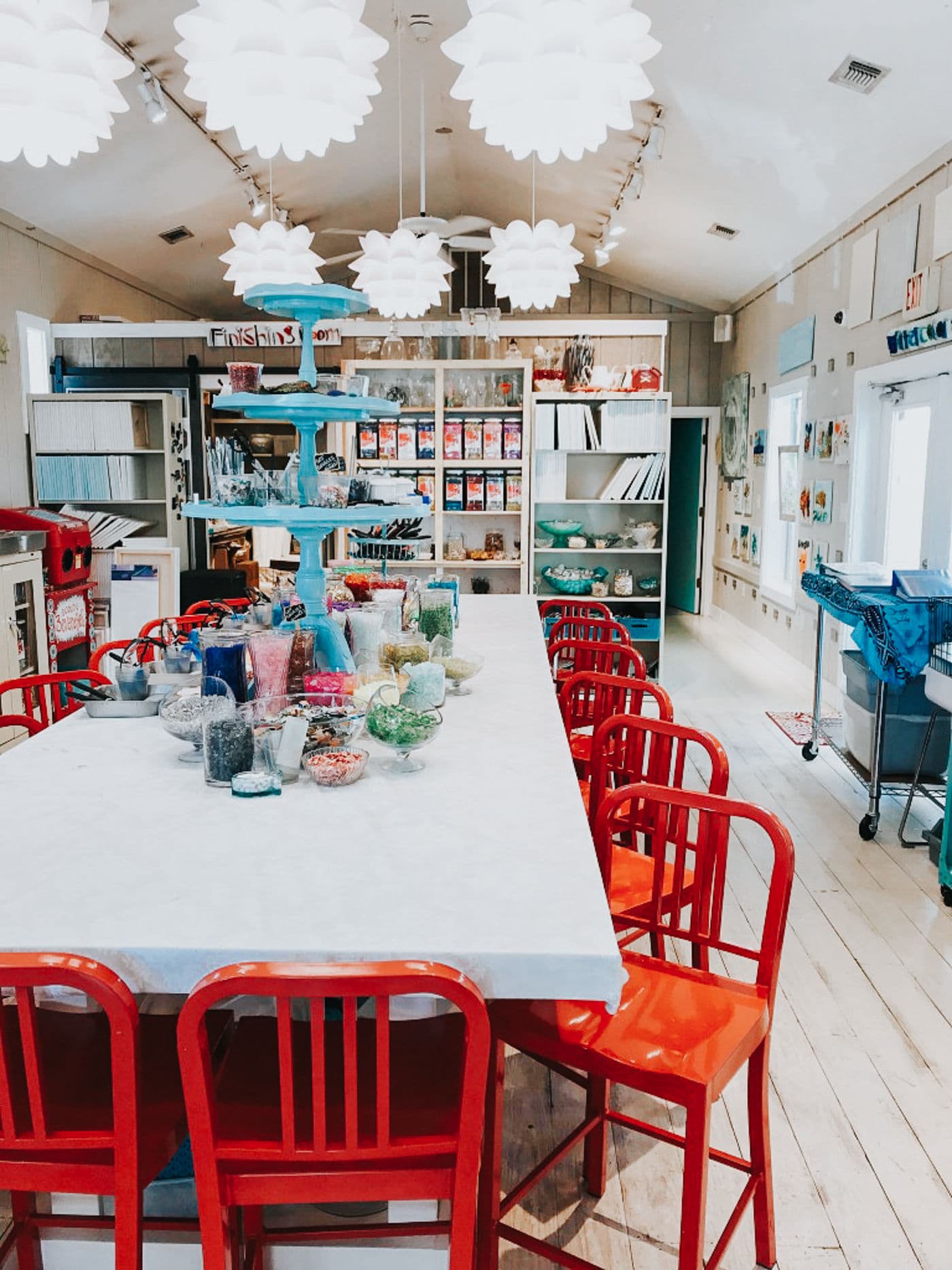 pc: Jordan Berez
ULTIMATE SPA EXPERIENCE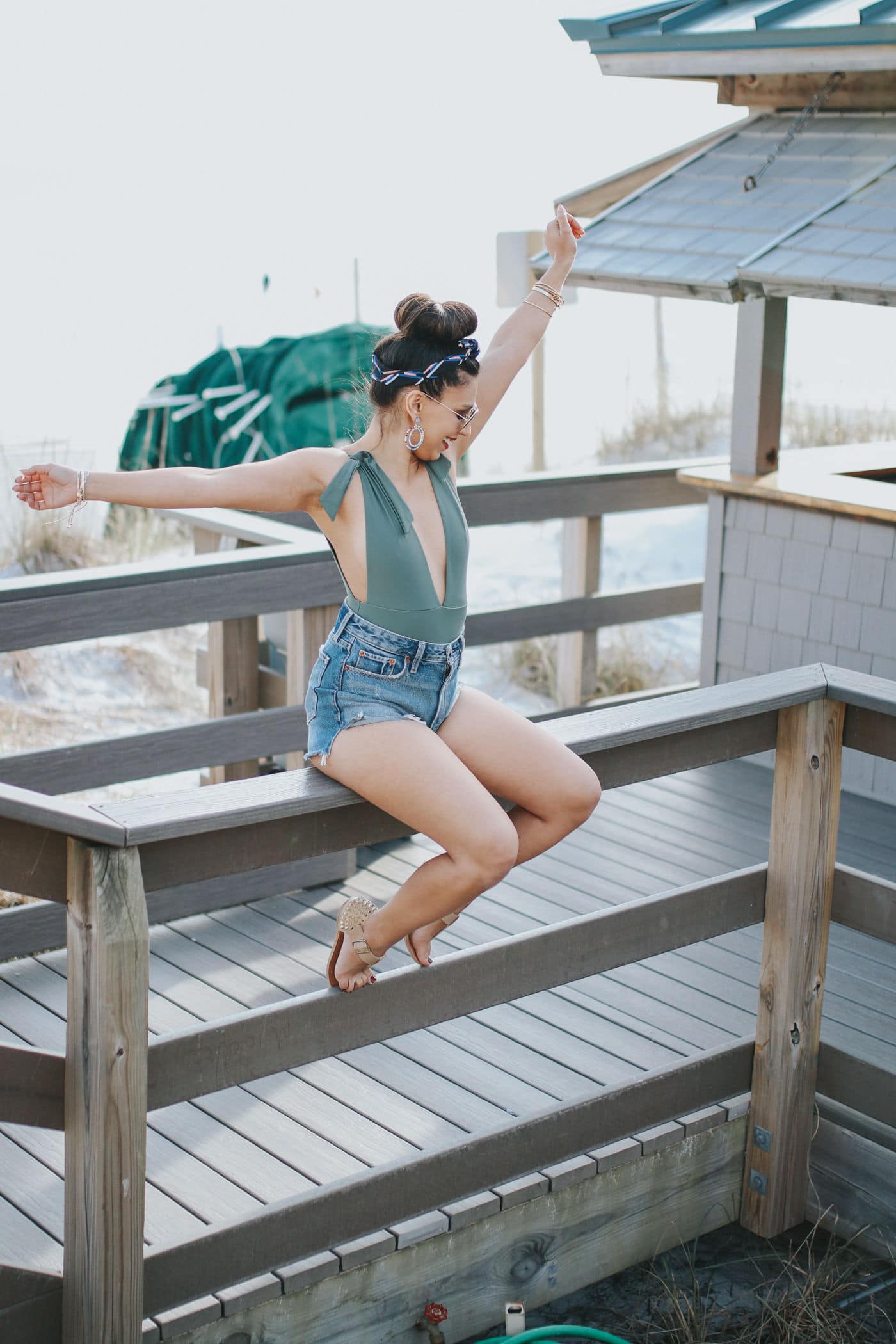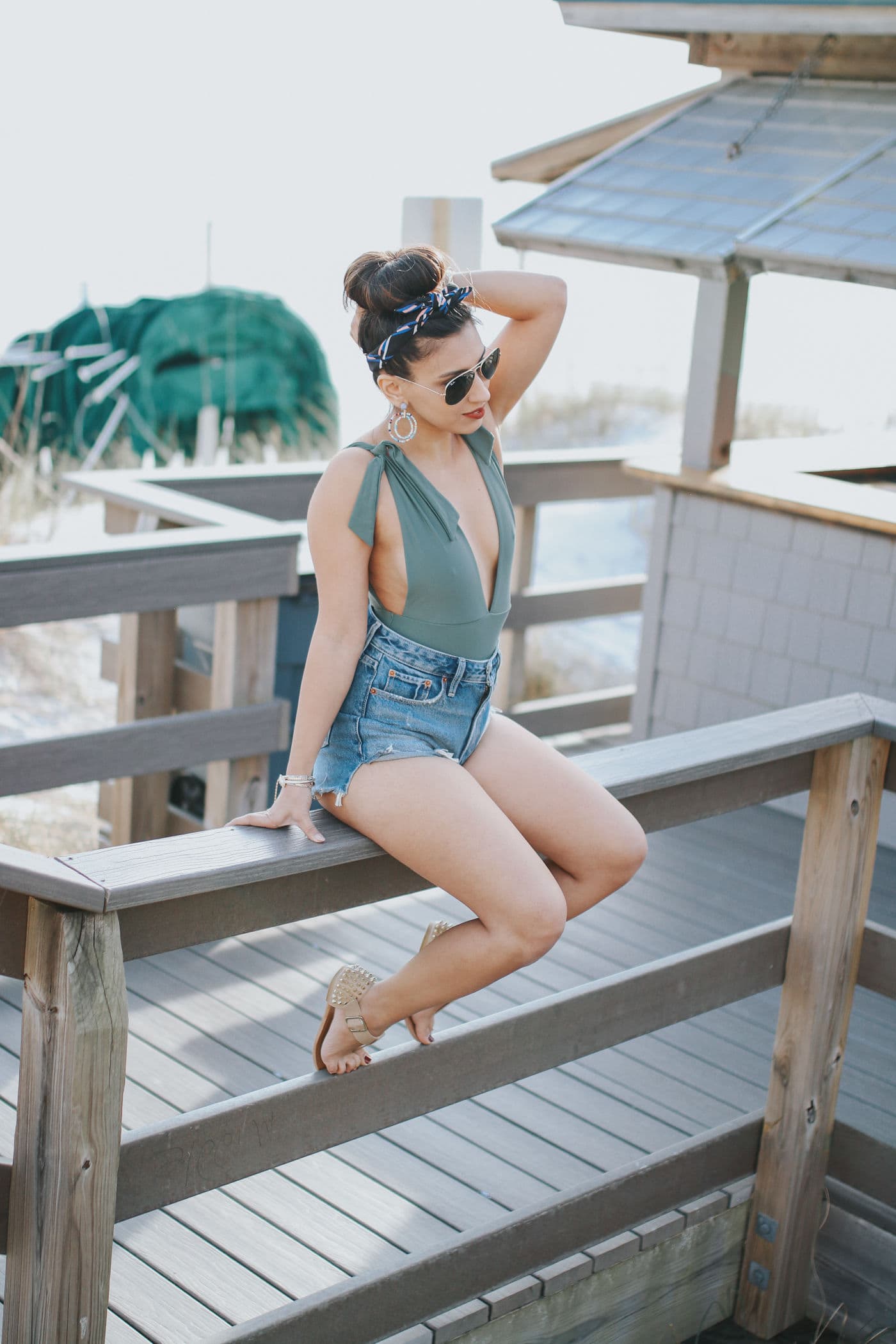 One Piece Swim c/o Aerie  |  High Waisted Denim Shorts    |   Colorful Earrings c/o Baublebar
I kid you not, one of the best massages I've ever had was at the Serenity by the Sea Spa . Their amenities are incredible so I spent some time in the whirlpool before my massage and then afterwards too. They go all out here. Ever detail from needing a hair tie to a full salon to get ready after your spa experience was right there. I mean, when I de-robed for my massage, they placed it on a "robe-warmer" like – who does that? I chose my own essential oils and my massage therapist really customized my massage to what my body needed. I went in and out of sleep in those 60 minutes because I was just so relaxed! You have to try it!
PRIVATE BONFIRE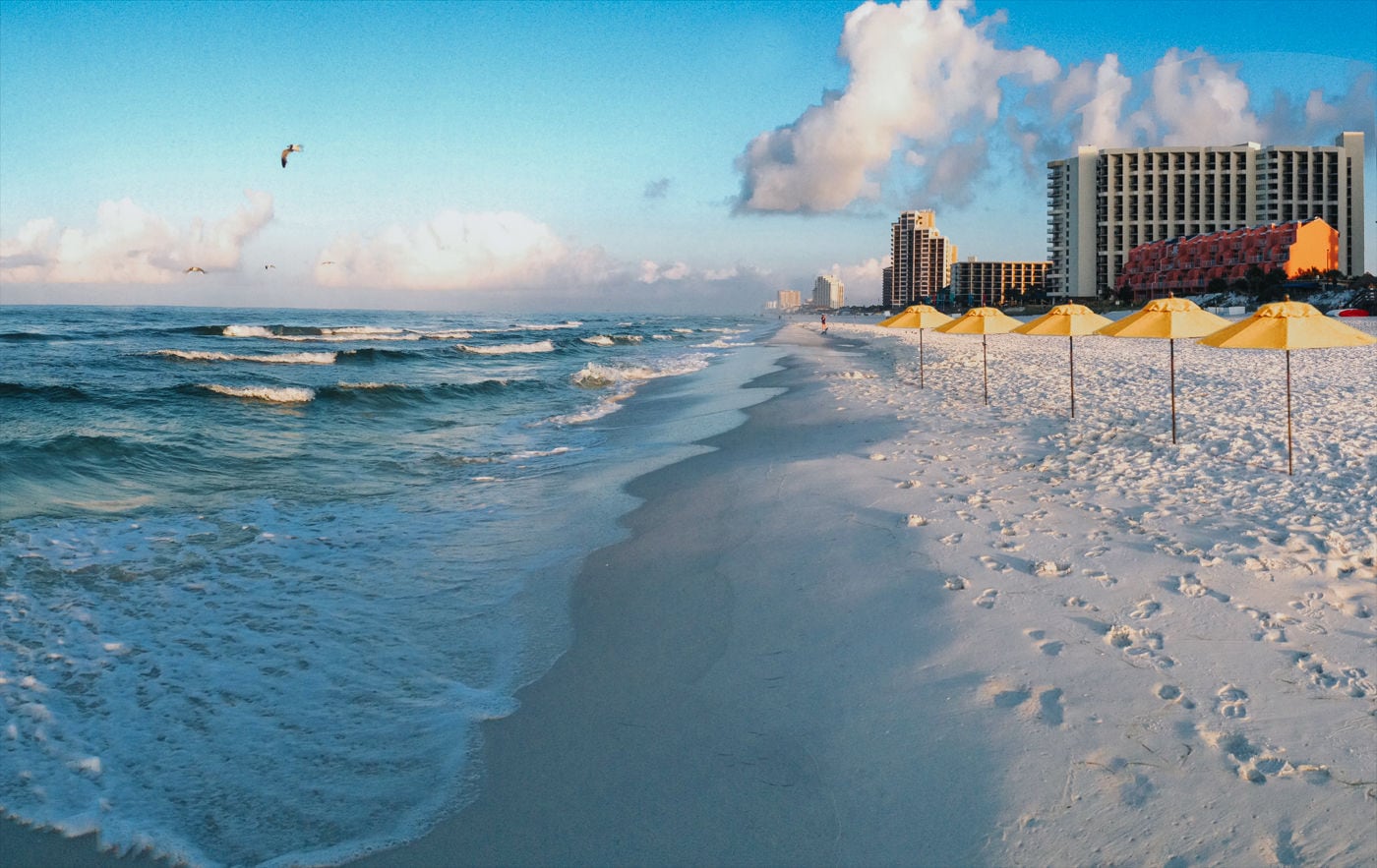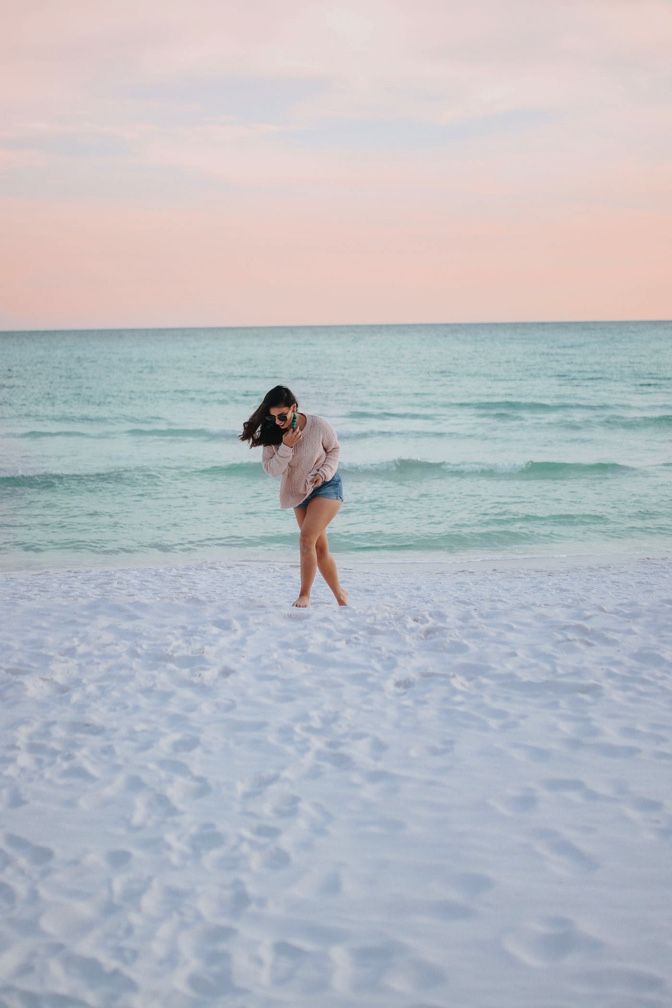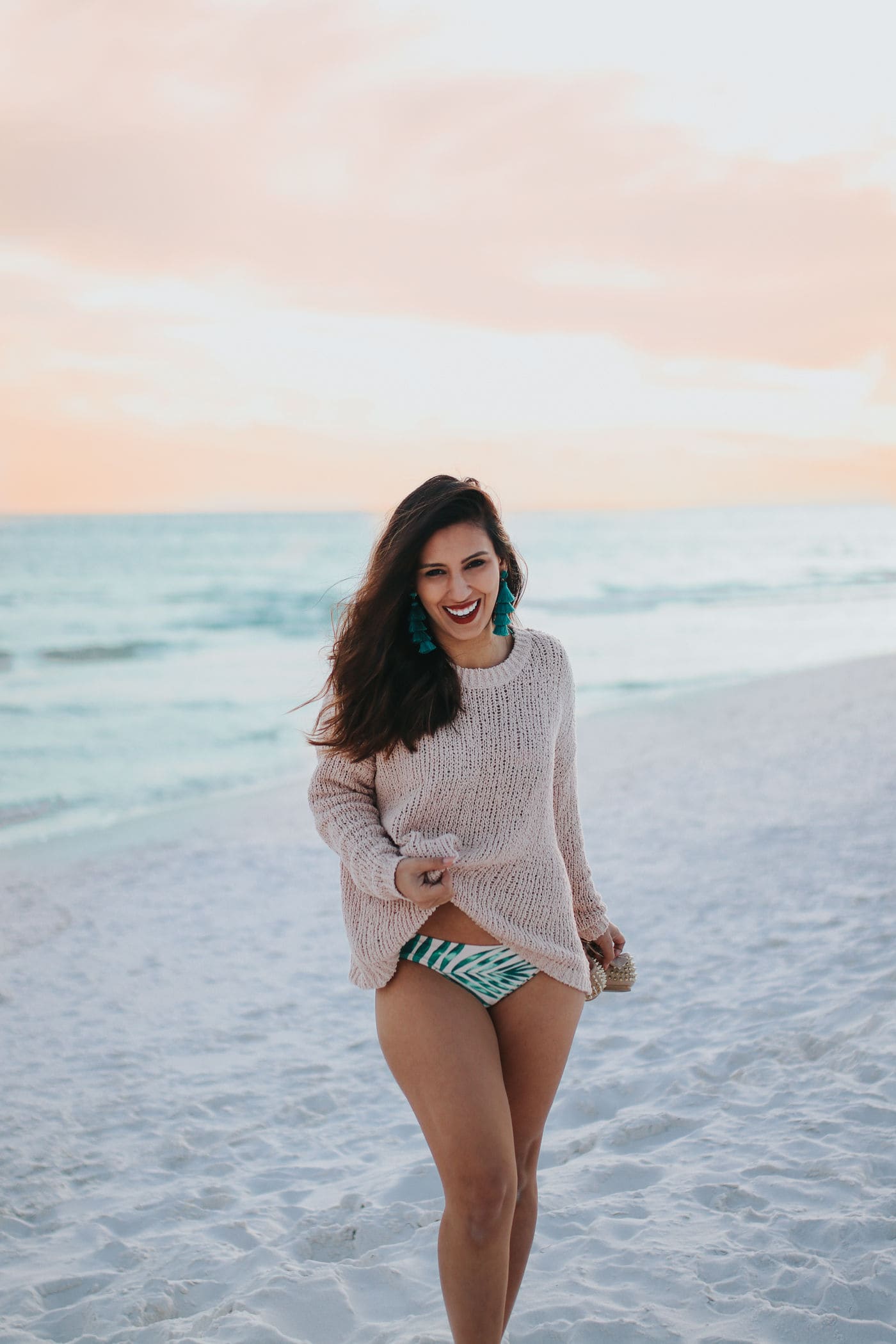 Swimsuit Top c/o Aerie |  Swimsuit Bottom c/o Aerie |  Swim Coverup Sweater c/o Aerie |  Earrings c/o Baublebar
On Saturday night we roasted smores by a private bonfire on the beach. We all got blankets from the hotel and they made us our own little bags with the ingredients we needed. We chatted by the fire and had dessert, it was actually the best end to an already incredible day. I love that this is something the hotel can set up for you and you can even have your own attendant to stay with you in case you need anything on the beach.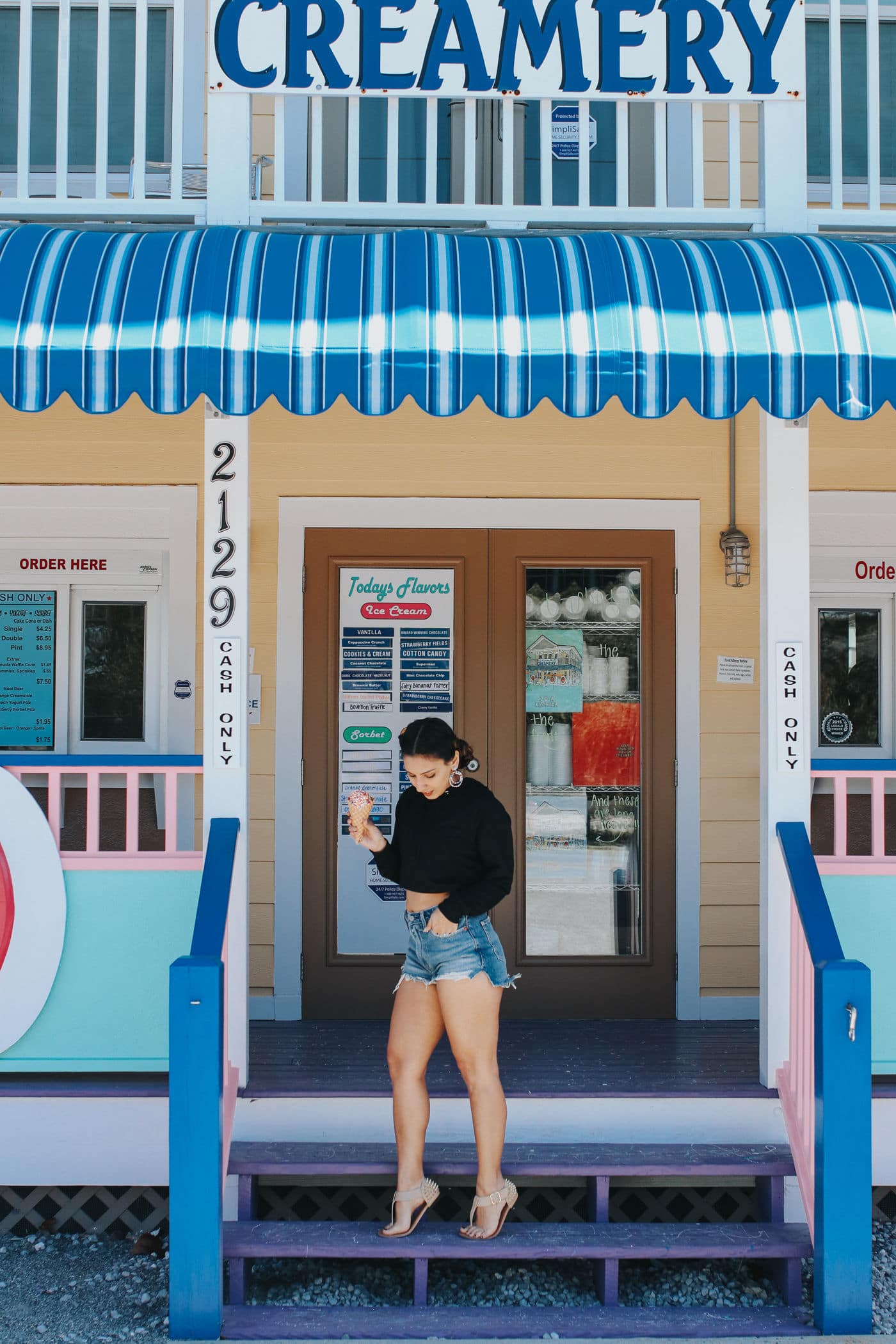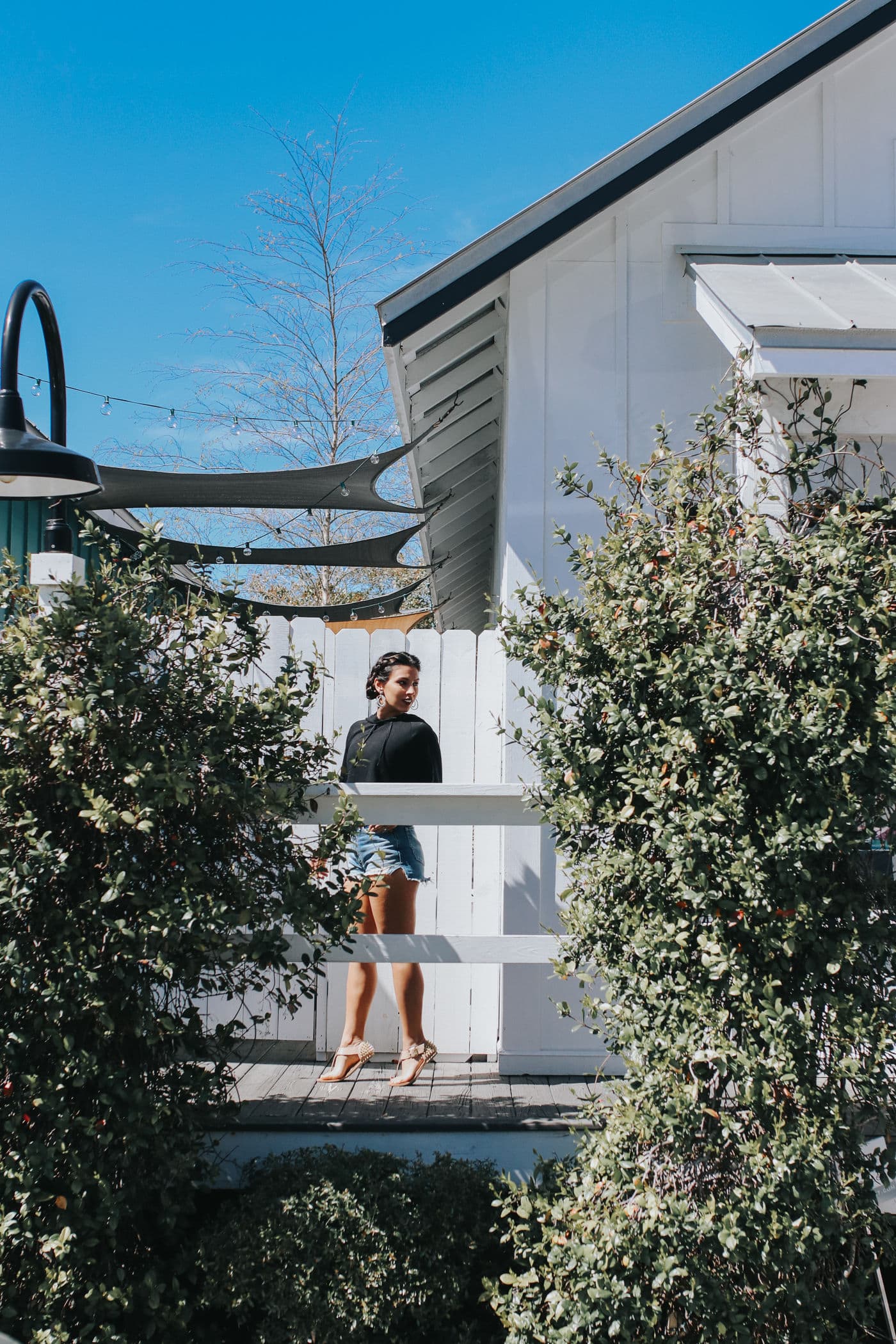 Black Cropped Hoodie  | High Waisted Denim Shorts  |  Colorful Earrings c/o Baublebar
ENJOY BEACHSIDE YOGA
Another one of the great parts of being at the Hilton Sandestin is their Beachside Yoga. We were out there for a bit, but since the 7 AM class was still a little cold we opted to move inside. Our instructor was so calm and the class was perfect combination of exercise and relaxation. I desperately needed to stretch so this was the perfect class for me.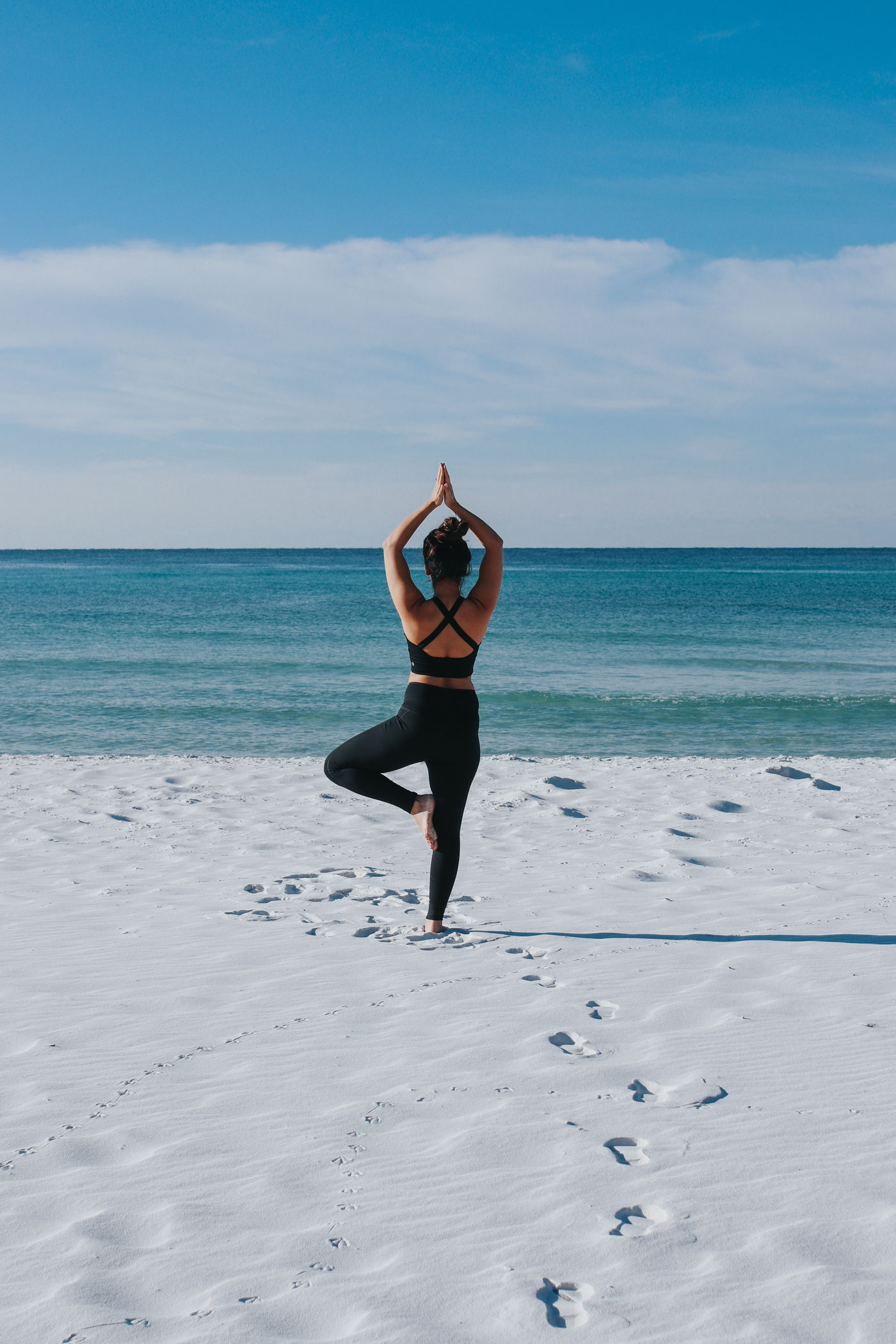 A big thank you to the Hilton Sandestin for hosting me! I'm so excited to go back again soon!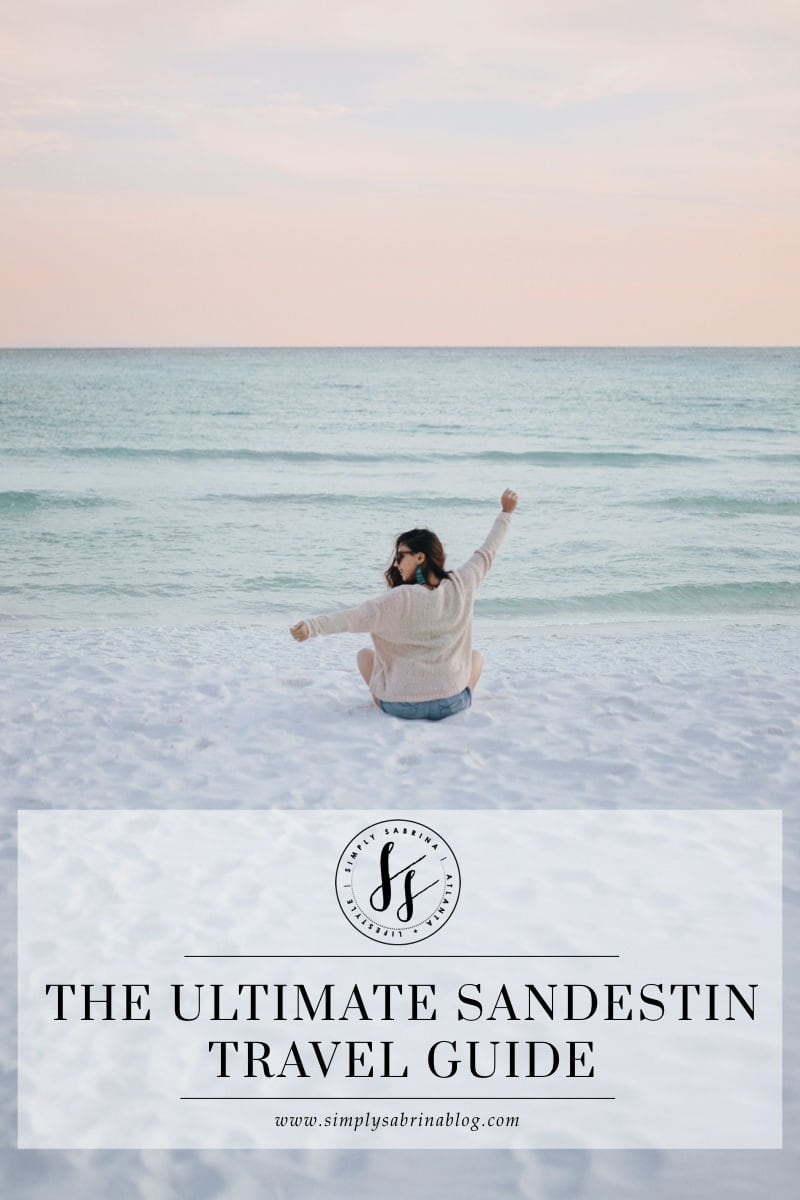 SHOP THE POST