Remember when you saw old pictures of your parents in the 70s & 80s and you were laughed while asking "Why did you think it was a good idea to have huge hair & those massive glasses?" Seems like what truly does go around, comes around. Not sure where you were in 2008 (if you say you weren't born yet, I'll die), but I was roaming the halls of my high school with my angled bangs, jeans without back pockets, and Birkenstock shoes -woof! Some trends can stay in the past – looking at your stretchy tattoo choker necklaces – but some I welcome back with open arms, like this one.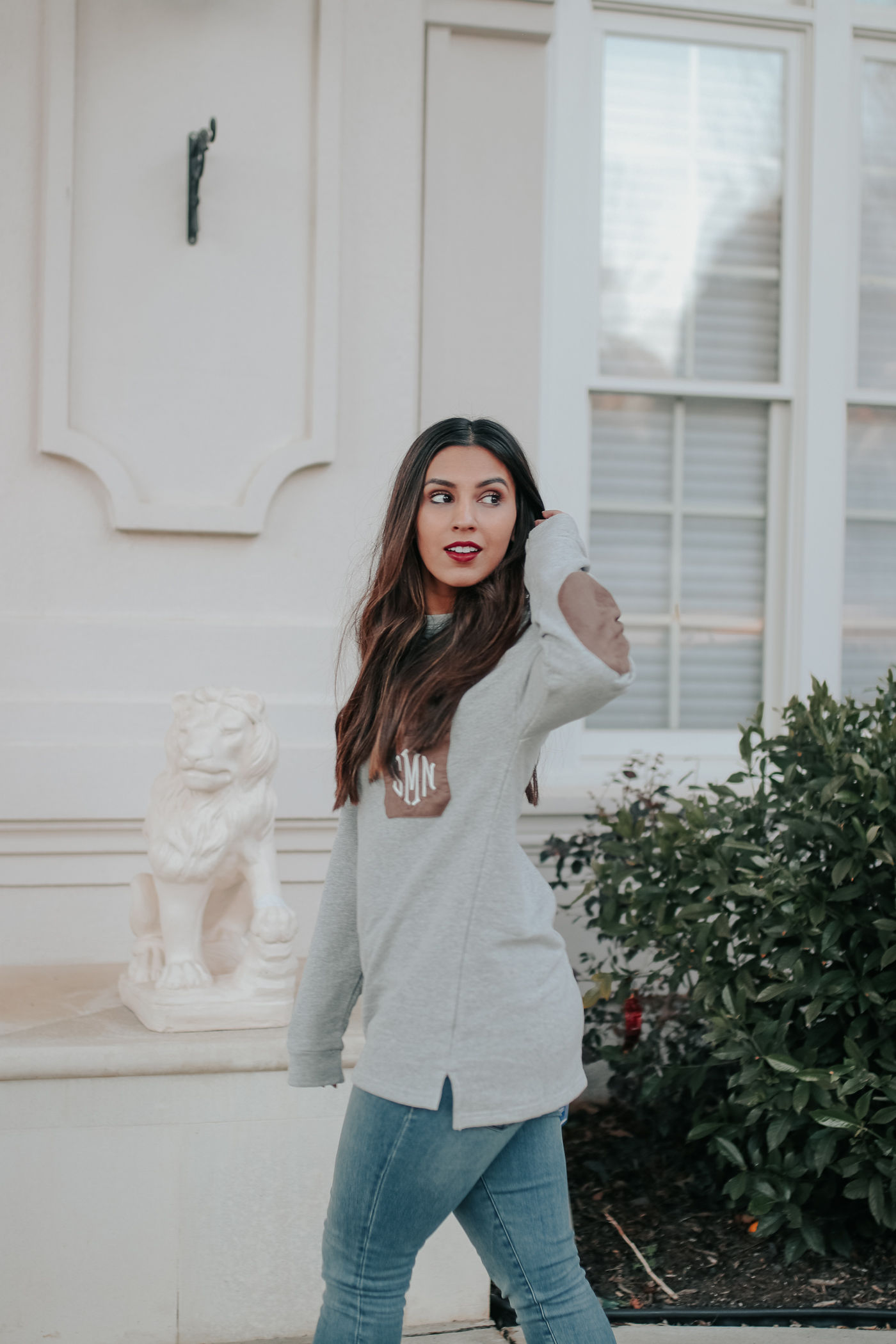 On any given day in the early 2000s you could find me in low rise jeans, gel-soaked scrunched hair (this is the era where I found out my hair was naturally straight – no matter how much mousse I put in it) and monogram everything. No really, everything. I had a big silver necklace with my first, middle and last initial that I would wear with my matching sweatshirt and keychain. I would use a water bottle with my monogrammed initials on it and return from school to an entire bedroom with "SNN" (before I was married) doused all over my room.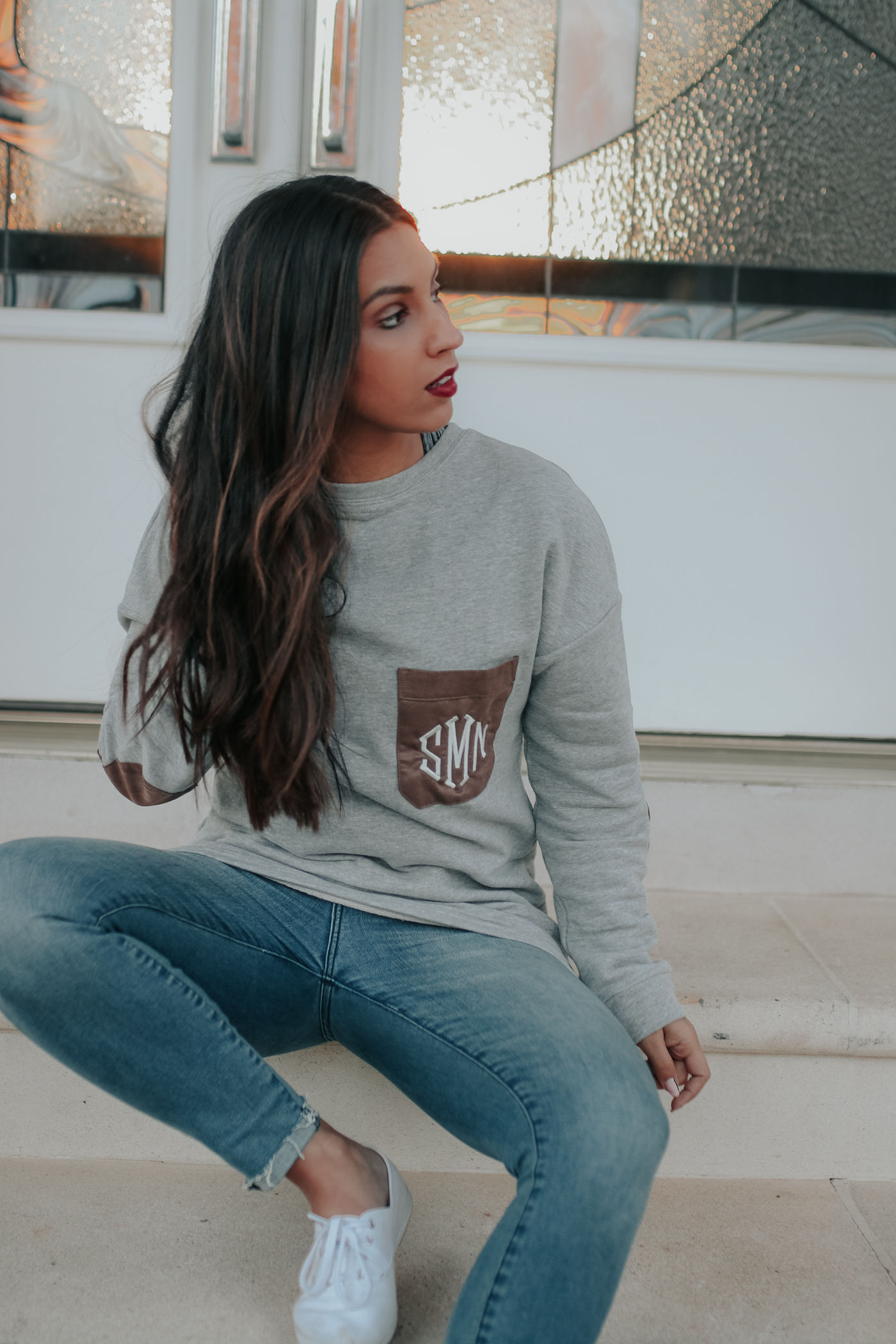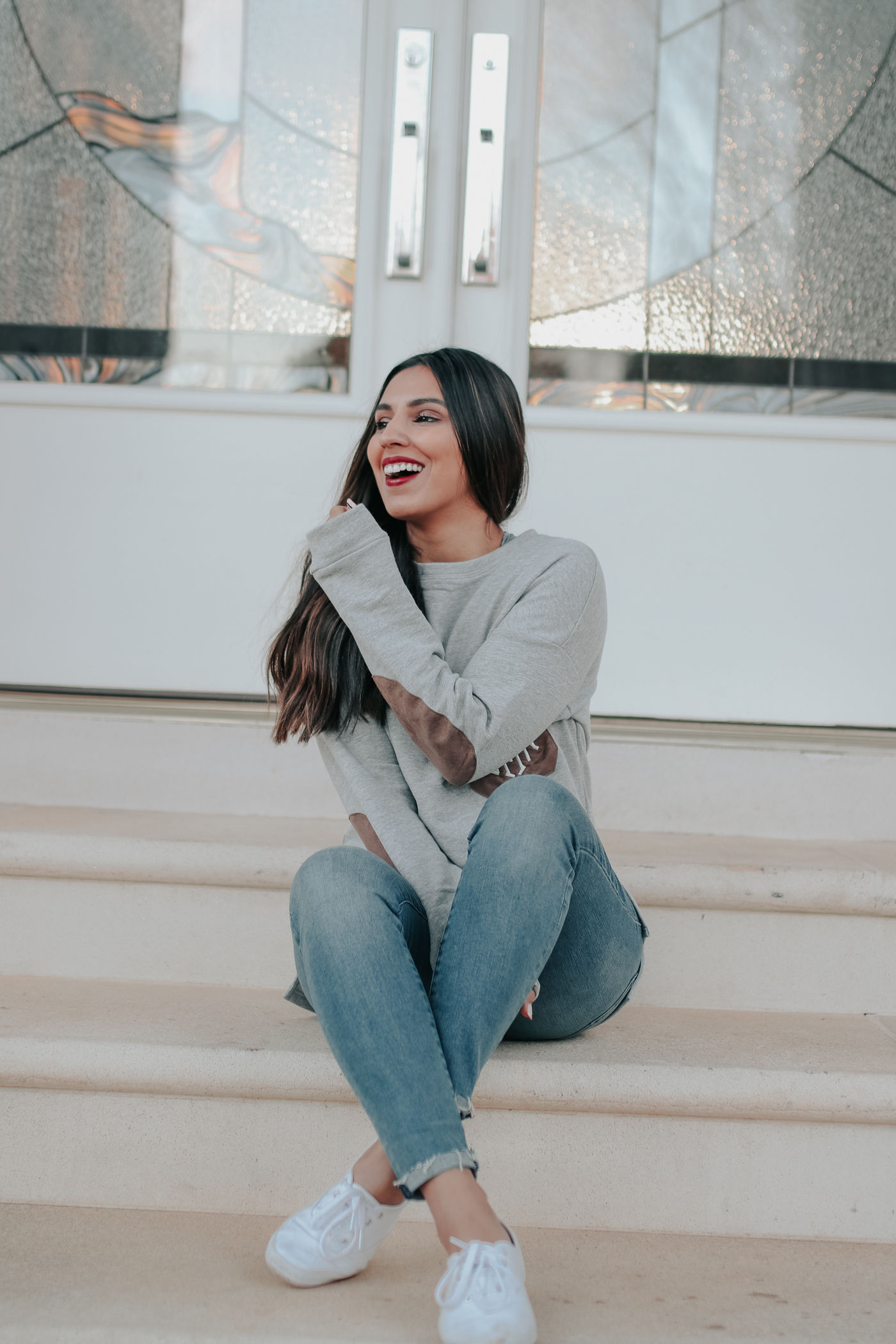 Lucky for all of us, the obsession simmered over the next few years. That is, until I got married. Turns out, SMN is way better than SNN and I wanted to wear my new initials everywhere. My husband bought me a gold necklace (we've evolved from silver) with my new initials on it and I wear it all the time. My favorite way to wear a monogram is on cozy pieces like these from Marleylilly that I can throw everyday for running errands, lounging around or out with friends. I picked the tunic because I love being able to wear these soft pieces over leggings or jeans and just be comfortable and effortlessly cute (also how adorable are those elbow patches!)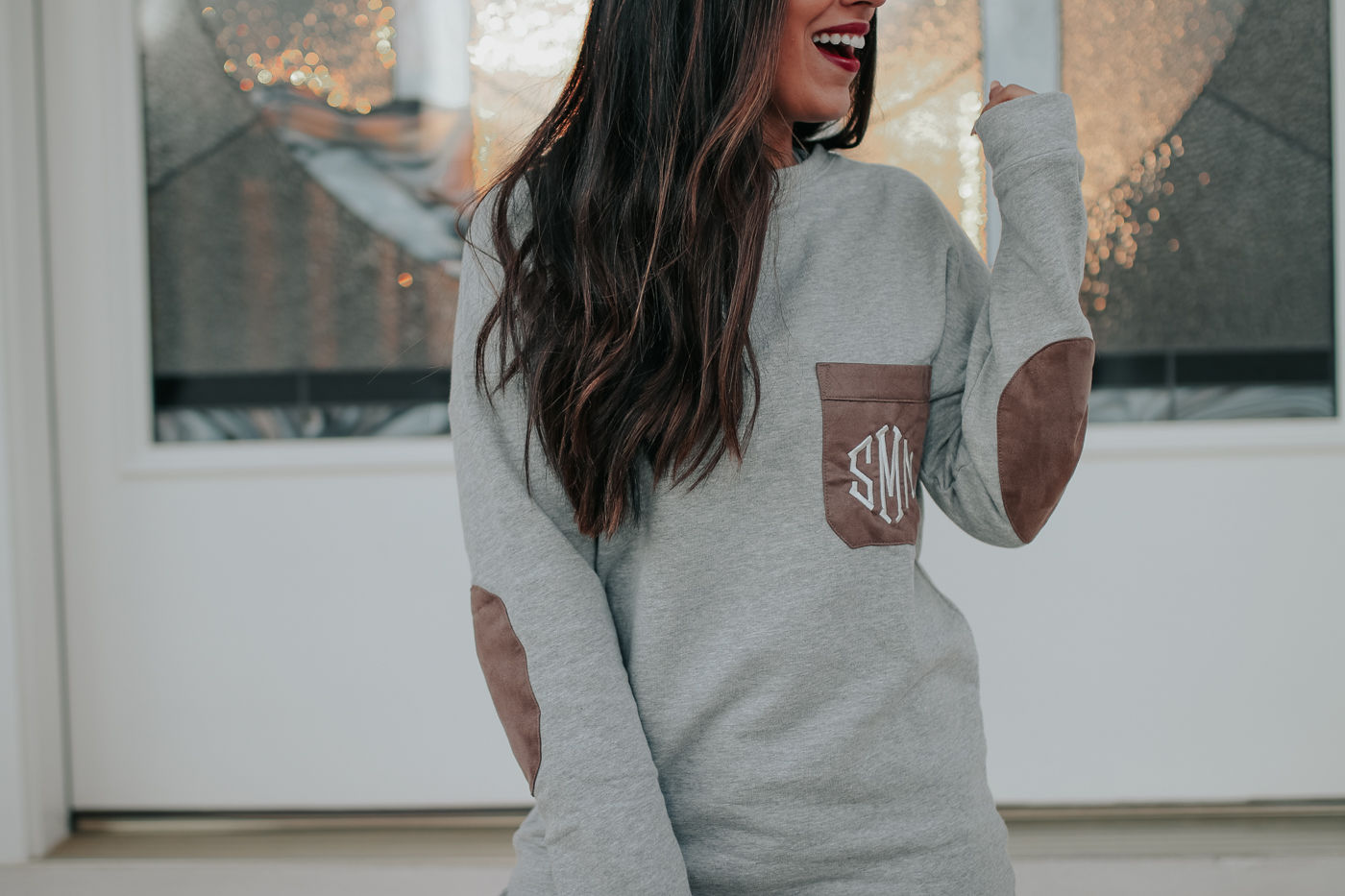 Marleylilly is the go-to spot for all things gift & monogram and has so many cute pieces. One of my favorite things to do is to buy any of my girlfriends who just got engaged a custom dish holder with their new initials on it. It's a small thoughtful gesture that only costs about $20 but is always appreciated and useful! I'm also dying over this leopard clutch and round beach towel *adds to card* immediately.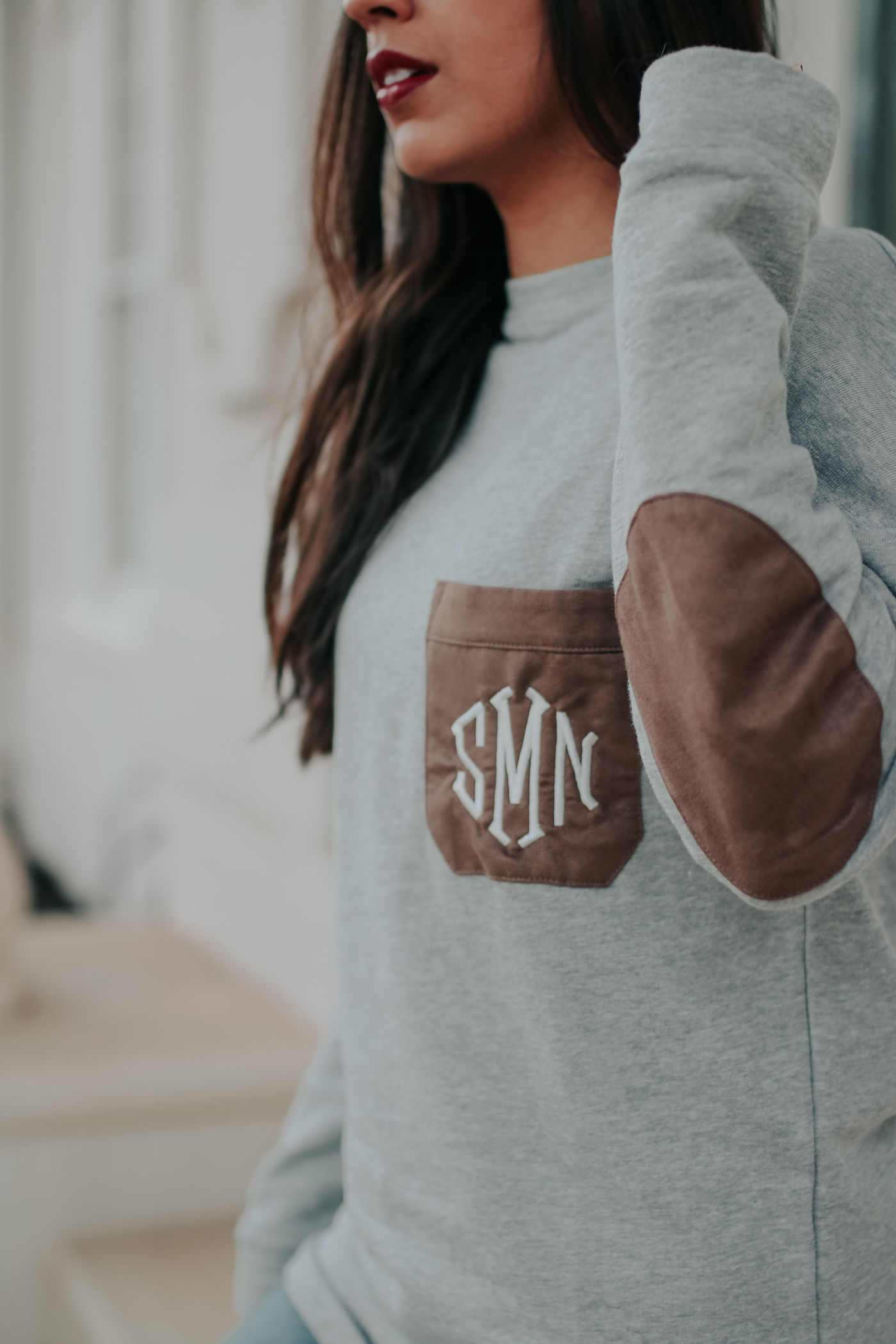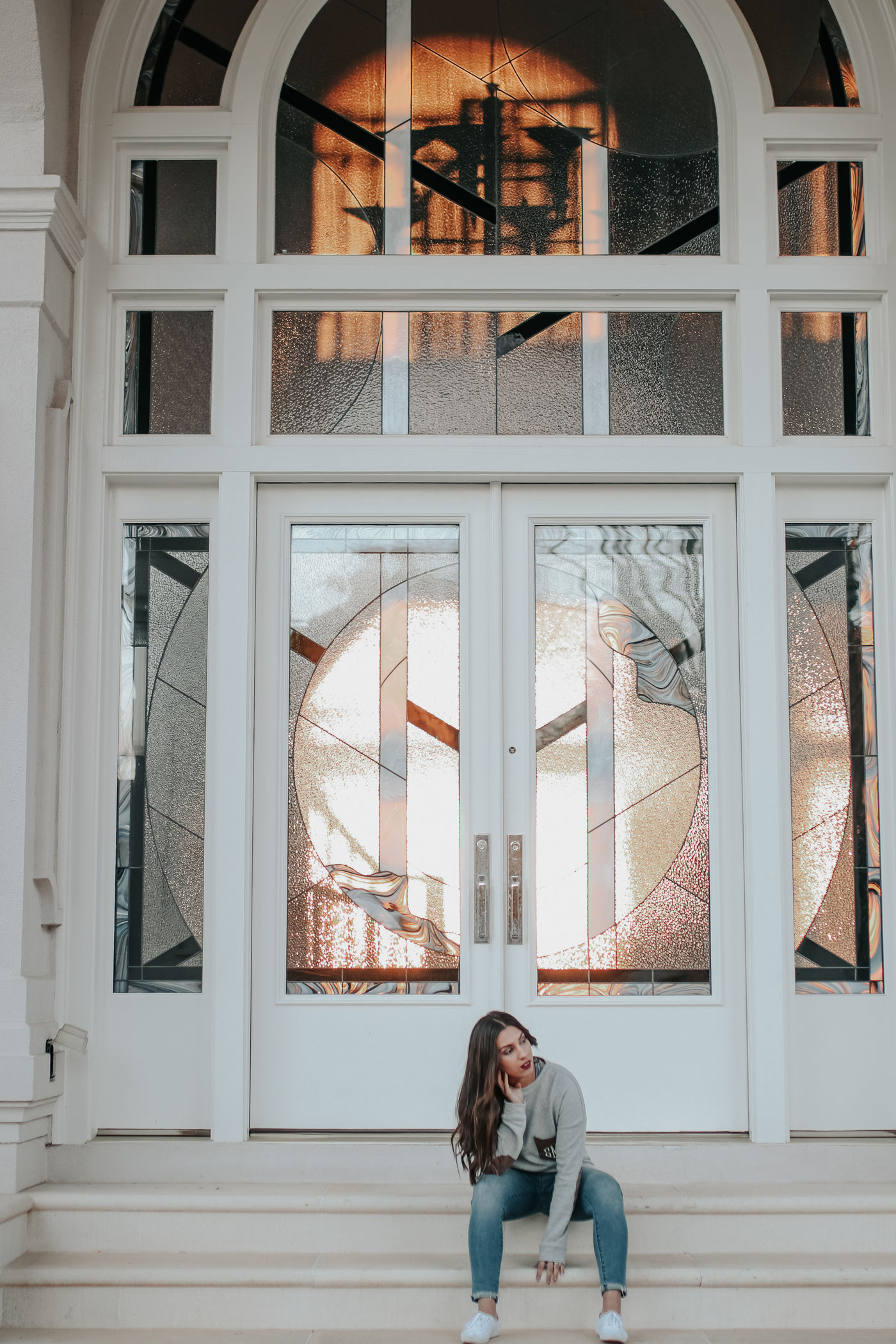 Some fashion trends can rest in peace, but others are worth reviving. I love monogram styles and can even get on board with oversized hoop earrings (well, maybe). In fact, some pieces have already made their way back into our closets like bodysuits and tea dresses. The best thing is to wear what you like and who knows – maybe you'll be responsible for the next major fashion revival – as long as it's not one-size-fits-all popcorn shirts those are eternally damned.