They say that with good skin you don't even need to wear makeup, well — good skin and lash extensions. I, on the other hand, am more of a skeptic. I think that skincare is so important to your overall health & beauty routine, but am I ready to throw in the towel on my concealer & compacts? Not a chance.
As someone in my 30s, understanding my skin now is crucial since prevention is the key to many future skin issues. There are things that we need to learn about our skin and tailor products to meet our individual needs, and then there are things that we know we should be doing and aren't – let's start there.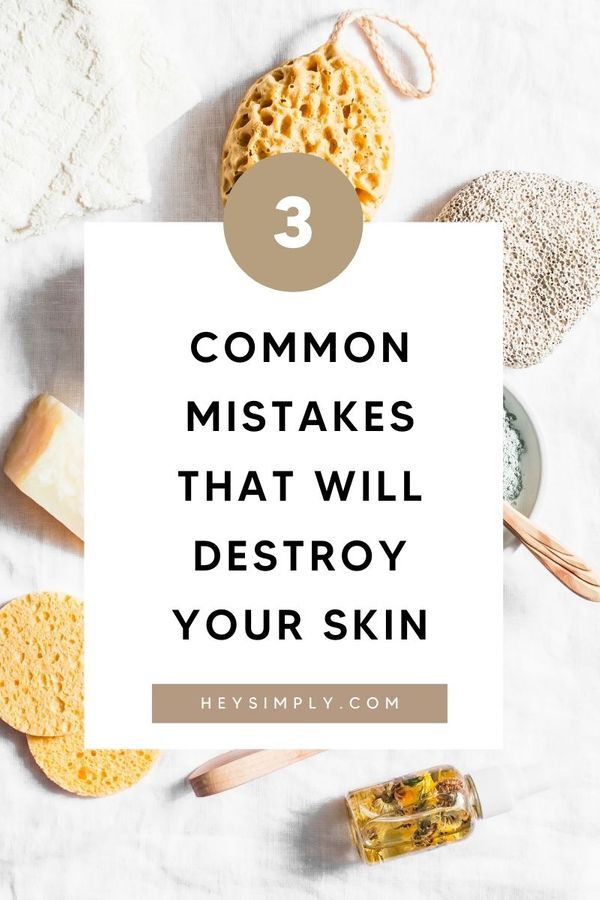 Related:
Sleeping With Your Makeup On
We've all been there. You get home late and are exhausted. You can barely keep your eyes open and the absolute last thing you want to do is wake yourself up by splashing cold water on your face. I get it.
What you need to know is that one lazy night can cause you to pay for it for weeks! Unfortunately, it really is that bad. Makeup will clog your pores while you sleep. When you don't give your skin time to take a break overnight you risk premature aging, the breakdown of collagen, and the creation of acne-causing bacteria. Ew.
My trick? White bedsheets, you will hate washing your sheets more than washing your face.
Related: Brilliant Hacks To Do Everyday for Better Skin
Not Washing Your Makeup Brushes
This one I am super guilty of, but makeup brushes are a breeding ground for bacteria and need to be washed like once a week. Cleaning your brushes also allows them to stay soft instead of abrasive and dry. At a minimum, you should wash your brushes twice a month. Here's a post on a quick & easy way to wash them.
Skipping The SPF
There are actually types of makeup that are more like skincare products! Yes, these exist. Finding a product protects your skin from UV light to serve as your foundation should be the goal. Which one? There are so many kinds, but for me, on most days I wear an SPF-infused mineral powder like Bare Minerals, but sometimes I use a liquid mix like Born This Way by Too Faced when I want more coverage.
---