Have you sworn off strapless bras because the last time you wore one you spent the entire night tugging them up or with bruises because it was digging so deep? Because we can relate.
Finding a strapless bra that stays up and looks fantastic is like a unicorn sighting for most of us. Impossible and amazing.
This is a shopping endeavour that can benefit from serious research and that is where we can help. Our list here includes a variety of strapless bras for you choose from based on your needs and budget.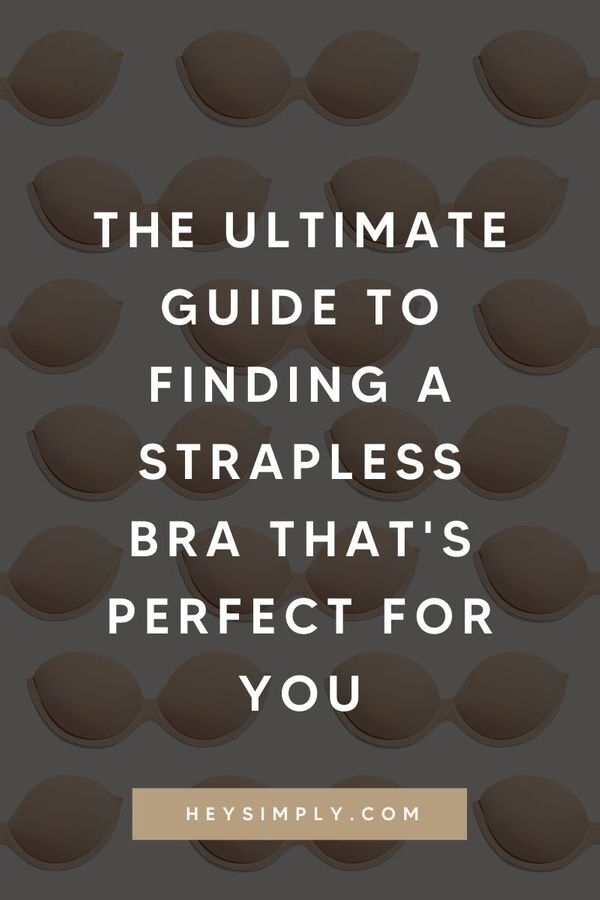 Best strapless bras for any body type
We live in an era of anonymous reviews and candid honesty on the internet. It has made the shopping experience a lot more interesting because we can rely on the voices of our fellow shoppers.
It has also given brands an opportunity to truly hear the struggles of their buyers and create products accordingly. Here are a few strapless bras that women are raving about on the internet.
Best Overall Strapless Bras
Our favorite (and the internet's favorite) strapless bra is the ThirdLove 24/7 Classic Strapless Bra.
The inclusivity and the price point makes this a staple for everyone closet.
The average price of a bra is $50, but for a strapless that stays up and fit you perfectly $65 is still pretty much a steal.
Finding the perfect fit is important while choosing a strapless bra and having more options definitely helps with that process. Ever got caught between an A & a B cup? Well, ThirdLove offers half sizes – total gamechanger. There are 14 cup sizes for you to find your perfect fit.
Over 3000 reviews on the site raving about the bra and from personal experience, I love how strong the underwire is, without digging into my ribs.
The second best option will be the Wacoal Red Carpet Convertible Strapless Bra. It suits various body types and the brand has been creating simple and functional lingerie for over 30 years.
The ultimate solution for your varying bra needs. The cup sizes go from B-G and the band sizes go from 30-44.
Full coverage
Silicones strips to keep the bra in place
Good support
Average price

$50 is the average online for a strapless bra since they are assumed to last longer.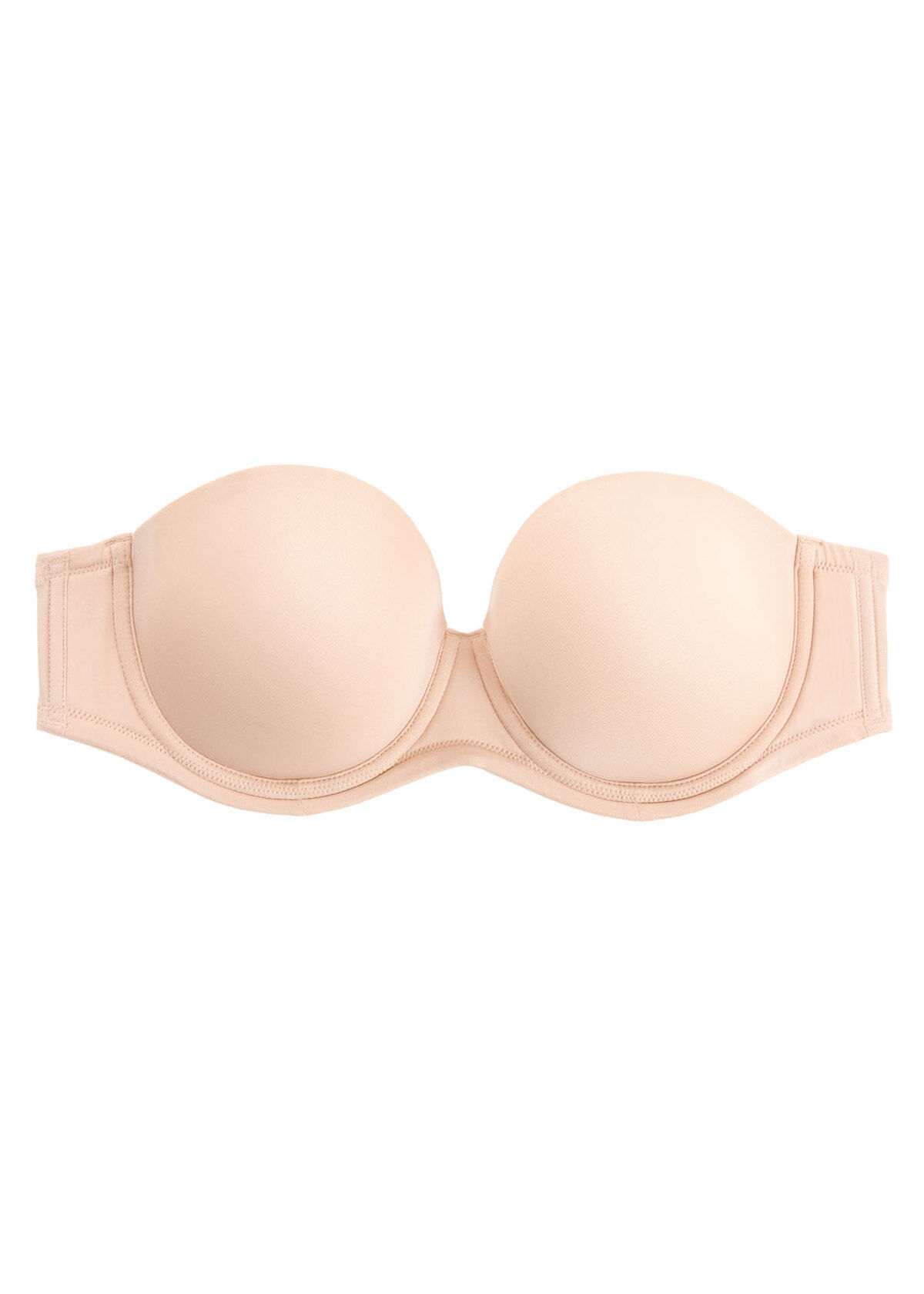 Natori's bra is designed to work with most necklines with a slight plunge. The lace band elevates the entire look of the bra. This bra looks good with and without something on top wink.
Spanx is a trailblazer when it comes to the undergarment industry. Here at Simply, we're obsessed with their panties – so when it came to testing a strapless bra, Spanx had to be on the list.
When a strapless bra is attempting to defy gravity a good grip around the body is key and the Spanx SmartGrip™ provides just that. It doesn't dig in but the memory foam cups mould to fit the body for a smoother look.
Strapless Bras For Bigger Busts
We understand the struggle and the pain. For anyone with a D cup and above, the idea of wearing a strapless bra can cause serious nightmares.
I had a friend whose prom photos were ruined by a strapless bra that did not stay put. She spent the night looking like she had two pairs of boobs and she felt so uncomfortable.
With bigger sizes comes a greater need for support and the bras listed here offers the necessary support for our busty galpals.
The cup sizes go from D-J, these strapless bras cover all the bases of your busty struggles. The underwire provides the support you need while looking cute in a strapless outfit.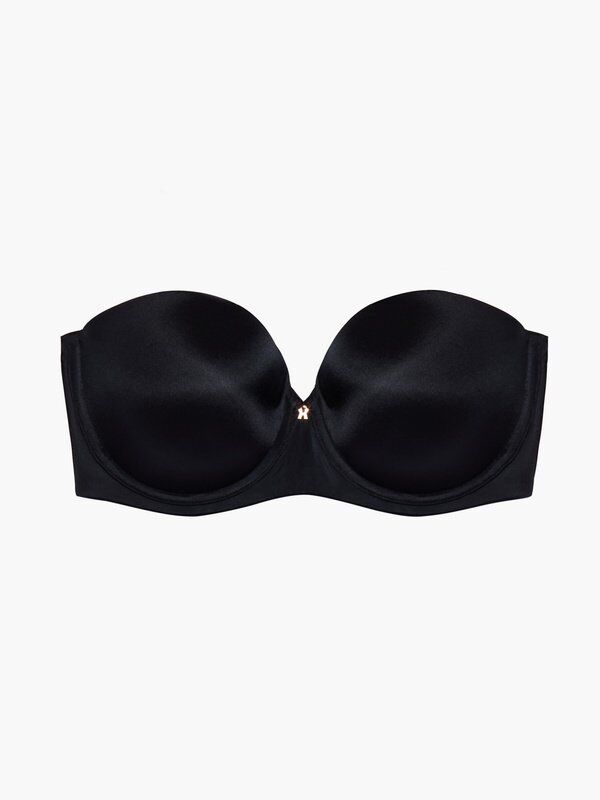 Between Rude Boy and the Match Stix, Rihanna has given us so much and it seemed unfair to ask for more, but the strapless bras from Savage X Fenty are absolutely divine.
The colors are cute and gives busty gals more options to choose from besides the basic colors and styles.
Push-up Strapless Bras
Sometimes we all want to add a little umph to our look and a push up bra is handy for that. Here are a couple strapless bras that will emphasize your curves a little more.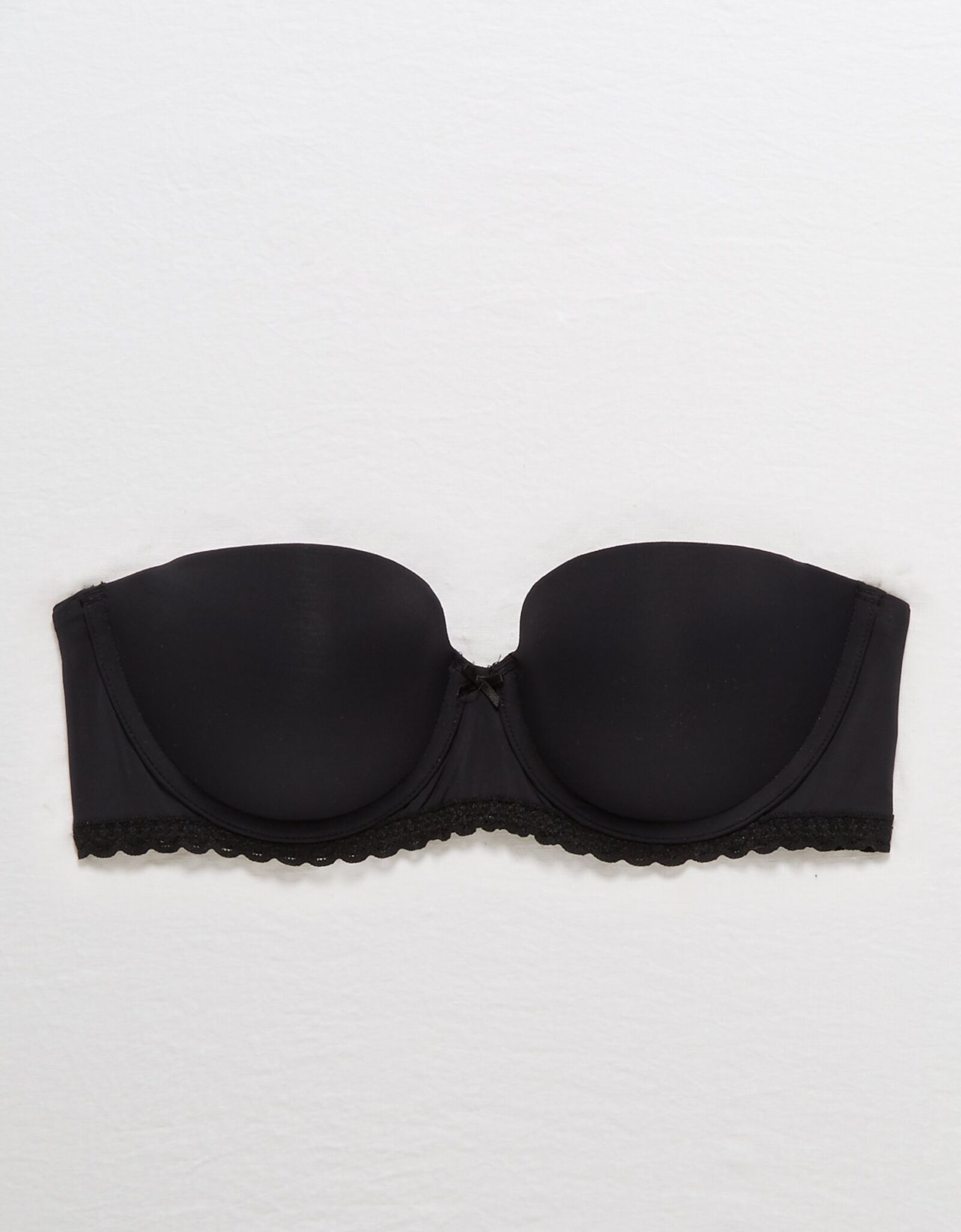 The reviews are great for this bra although many claim that it runs a little small. Besides that it stays up and looks great.
Smooth and sleek, two features we all want in our bras. It is also compatible with slightly deep necklines.
Comfortable Strapless Bras
Strapless bras are not known for the comfort level but sometimes we need that. A cute and comfortable vibe and here are a couple bras that will do the trick.
Buttery material and just enough padding for the perfect look. It also gets softer after the first wash. You can't ask for more.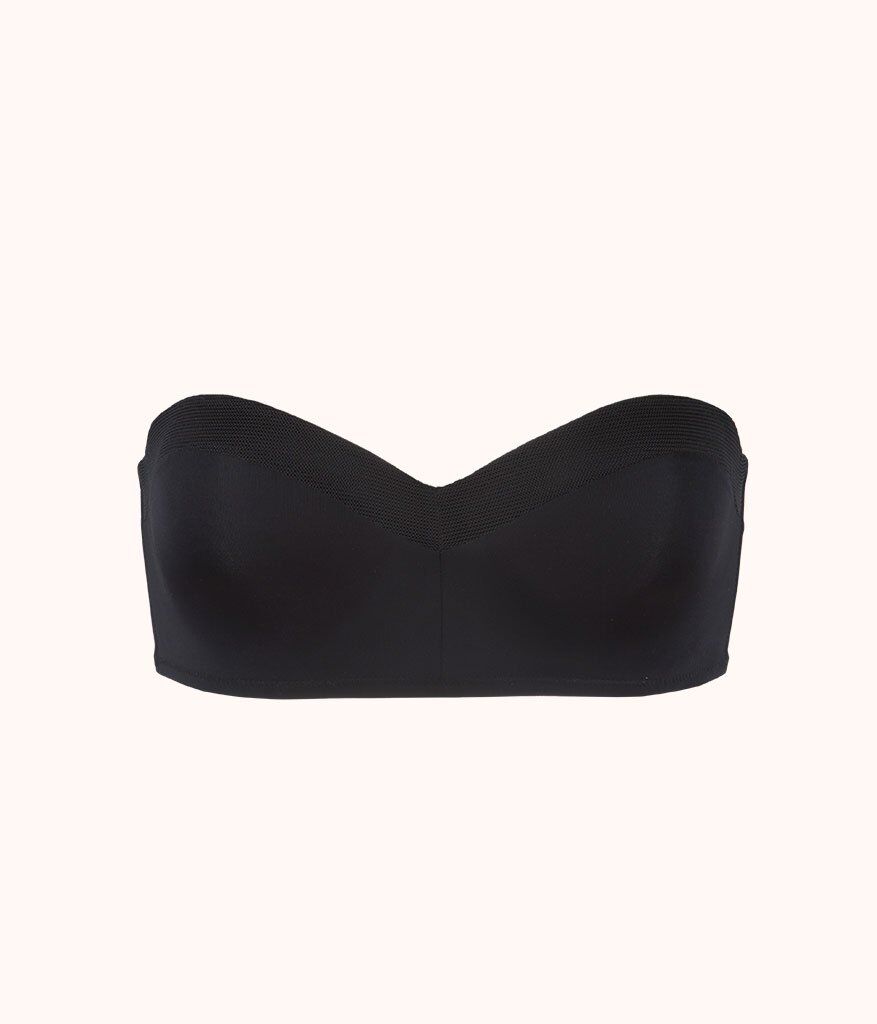 The wider band and the no-slip strip at the top of the cups really help keep these up with little to no discomfort. Plus no underwires!
Plunge Strapless Bras
Deep V-necks are sultry and sexy until your bra peeks through. Here are a couple bras that might be the answer for your next date night outfit!
Nearly invisible bra that is an essential to your lingerie drawer. A simple cut that works for many uses.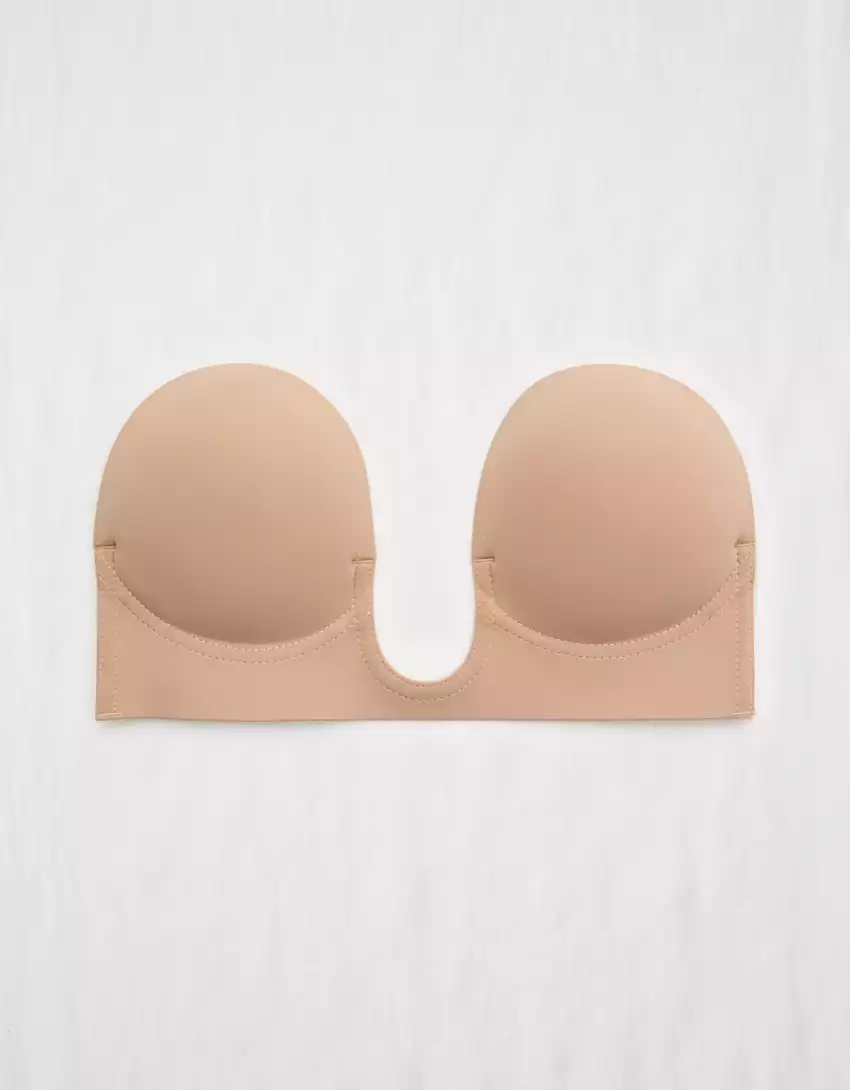 The right amount of lift and push for you to look good all day.
Convertible Strapless Bra
There are times you need a strapless bra and there are times you don't. Sometimes you need something in between like a halter neck or a strap on one side, so having a couple of these bras around will be really useful.
The sizes ranges from AAA-A catering specifically for those with a smaller chest.
The entire brand is focused on creating cut and comfortable bras for women with smaller breasts. Certain body types are glorified in every era and knowing that there is a brand that specializes and cater for a body type that is often dismissed is simply amazing.
Sticky Strapless Bras
No one loves a backless top more than me, so I live for sticky bras. There are times we need the band but sometimes it is a solo show. Here are some options for the times that a band will simply not work.
This one is an Amazon favorite. I have used this one and I am obsessed with it. It is great sticky bra to pack on vacation and wear with anything backless. My biggest fear with sticky bras is that they will loose their stick – especially in humid or sweaty conditions. This one passes the sweat test.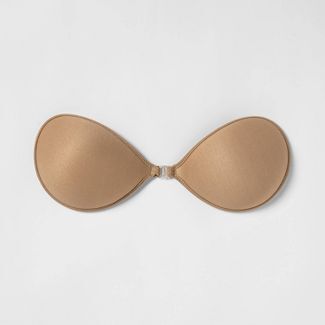 Just grab this on your next Target run. It is affordable and it has 4 stars based on 422 reviews. You can't go wrong with it.
There are ton of colors. I know it may not be the biggest selling point but if you are looking for something cute and fun this should definitely be your choice.
The Nubra is a go-to for brides and many celebrities. It was the first of kind and still is reigning in the strapless, backless bra world.
Cheap Strapless Bras (Under $30)
Shopping for a bra while on a budget can be intimidating. It is ironic how much more these smaller pieces of material cost. But worry not, here are some options for you.
Final Thoughts on the best strapless bras
It is not a one size fits all situation both literally and figuratively. Strapless bras like bras in general are finicky items that is chosen based on personal preferences. Reviews are great and all but you do need to take your preference and track record into account while shopping, especially if you are shopping online.
Hopefully this post gives you some strapless bra inspiration so you can find your perfect match.
Shop the post