It's rare that a style staple finds its way back into our wardrobes year and year. Usually, we shell out three figures for something we will wear four, maybe five, times and then tuck it into the depths of our closets to be forgotten about till next season. Somehow the Spanx faux leather leggings have managed to break every style rule and are still trendy season after season making them worth the investment. Right?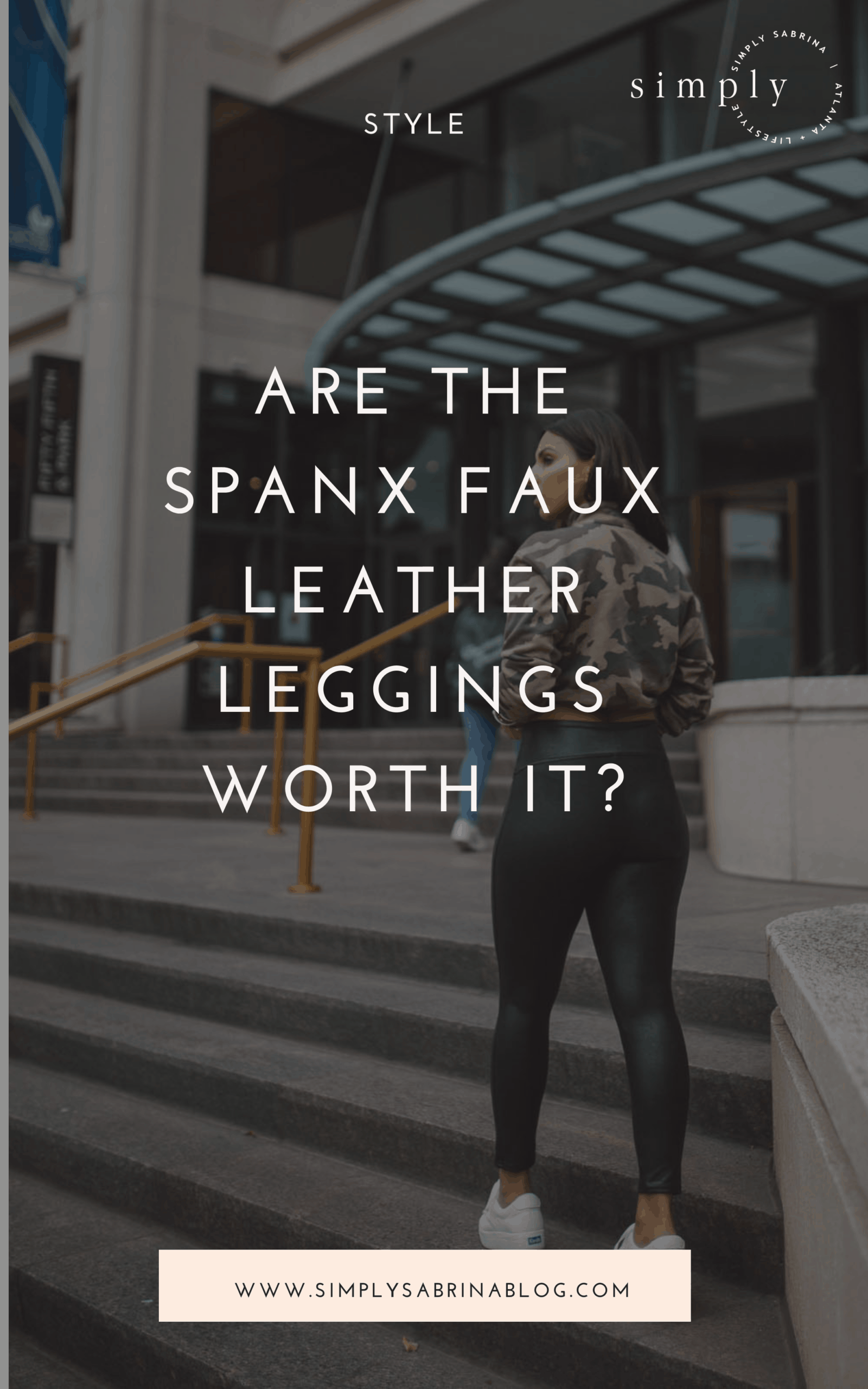 In all fairness, this post is not sponsored but I was gifted multiple pairs of Spanx leggings over the years for editorial consideration. It wasn't until I got slews of messages from my readers asking about the actual wearability and worth of the leggings that I decided to do a post on it.
Please keep in mind that my experience is based on my body type. For reference, I am a size 2 / petite / and curvier on my bottom half. [Both my engagement ring and my body are pear-shaped (monkey-covering-eyes-emoji)]
Related: 4 Things To Look For In A Leather Jacket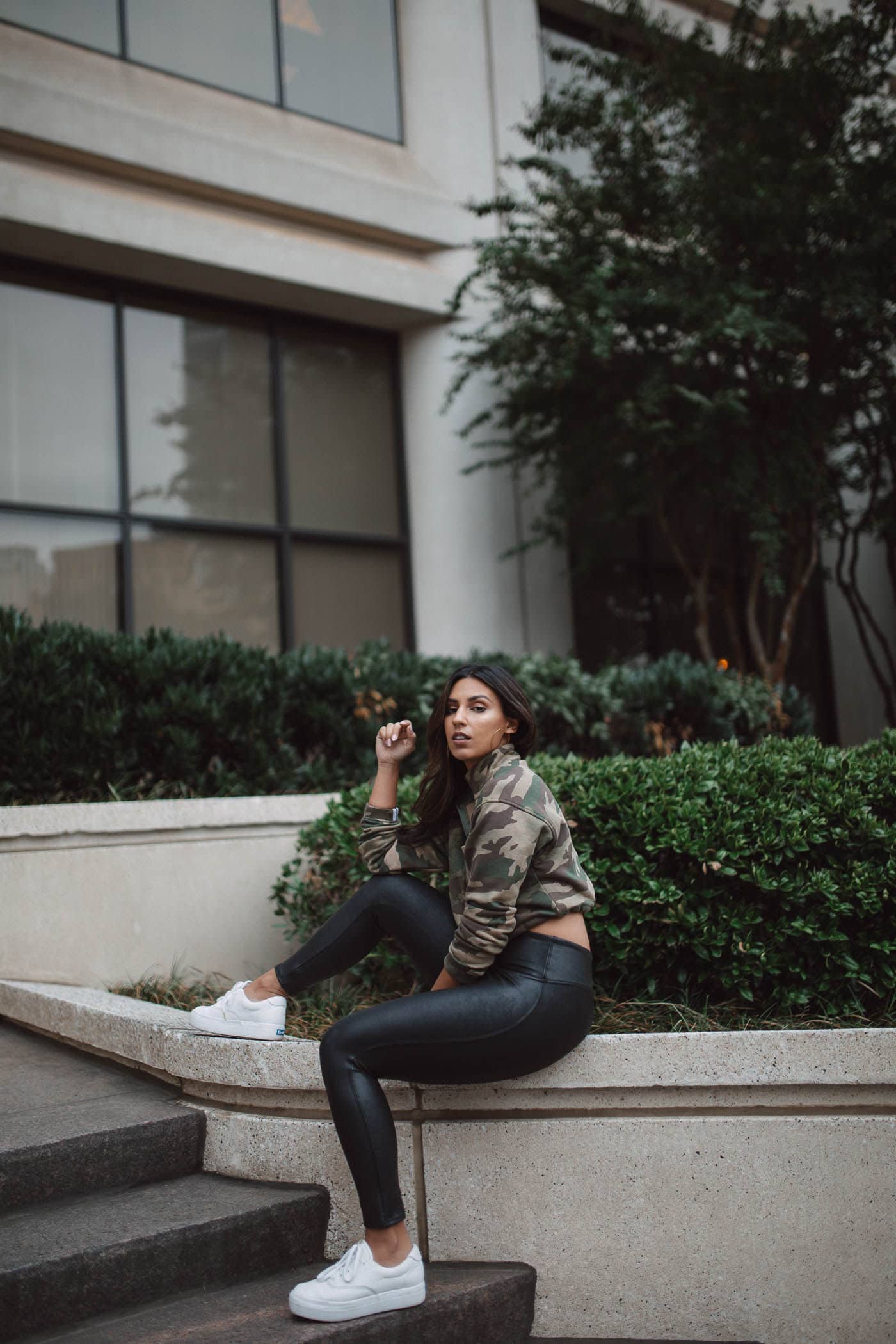 THE SPANX LEATHER LEGGINGS OPTIONS
There are multiple colors, but for simplicity, let's focus on the black Spanx faux leather leggings. They actually come in 5 styles: Regular, Petite, Plus, Moto & Active. I'm 5'0 and the petite length actually fit me full length + some. I would say that if you are under 5'5 you might want to consider a petite length.
Regular, Petite and Plus are sizing options and style options are the Moto and Active. The vertical detailing near the knee which give the leggings a "Moto" look. These are also available in the petite length. A recent addition to the leather family is the active leggings. These hold the infamous Spanx compression but in a way that moveable and breathable.
Related: 8 Winter Staples You Need In Your Wardrobe
THE SPANX LEATHER LEGGINGS – THE FIT
I am usually a size 2 and in pants that are alphabetically sized (small, medium, large, xl, etc), I usually choose a small. The pair of Spanx original leather leggings that I have run small and long. They look amazing on, but there is little stretch to them and after a while I can feel my legs getting a little numb. These aren't comfy cotton leggings that you can be in all day — or at least I can't. I think if I were taller and skinnier (cue Instagram models vouching for these leggings) it would make more sense.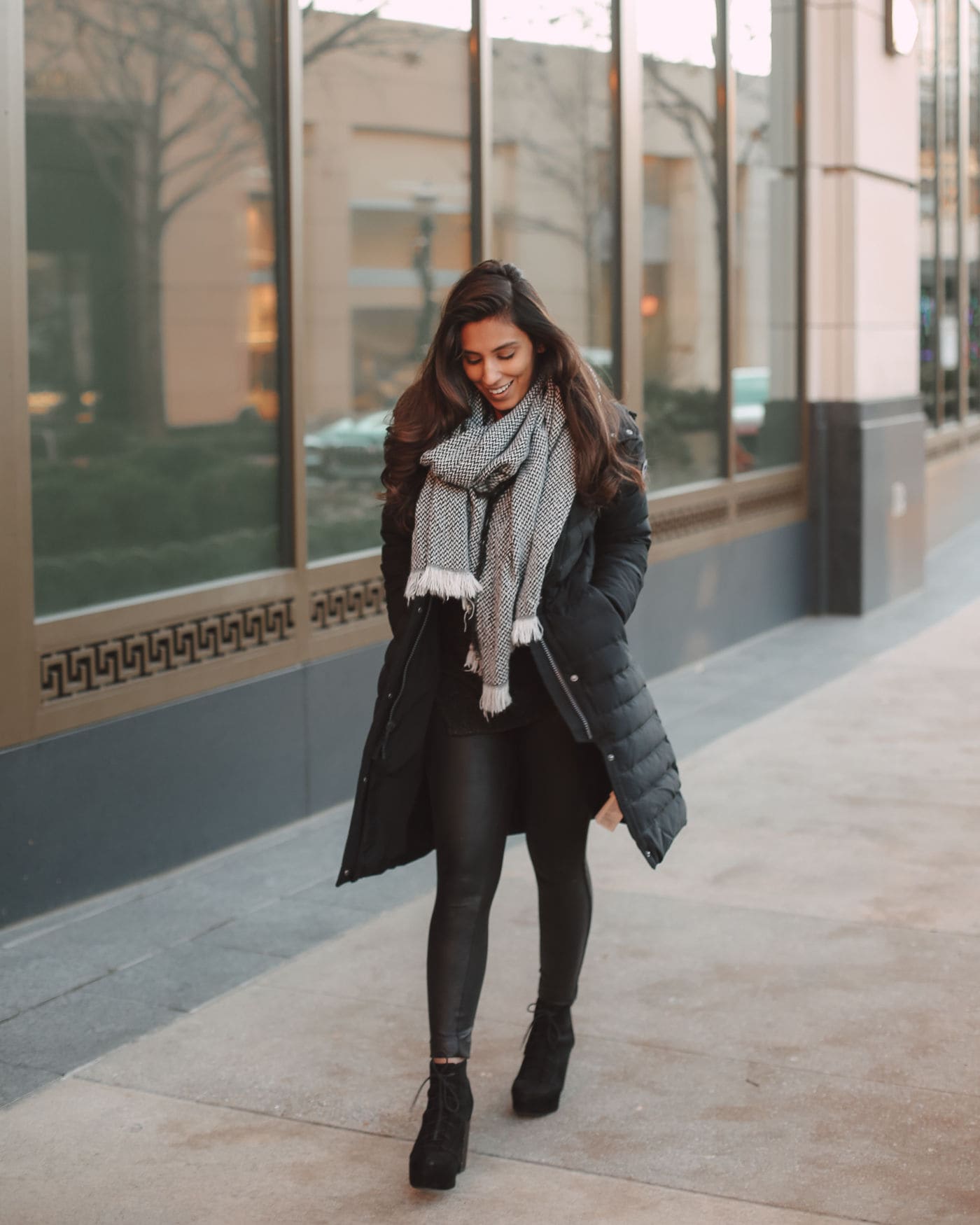 MY PERSONAL RECOMMENDATION
For date nights and quick outings, I found myself reaching for my Spanx leather leggings. Even though after a hearty meal I could certainly feel them getting a little tighter. I got the shiny leggings from Aerie as a quick dupe for an under $35 option (although not very similar) to the Spanx leggings for days that I needed to be in the leggings longer then I could manage.
Related: Are These Lululemon Dupes For Under $35?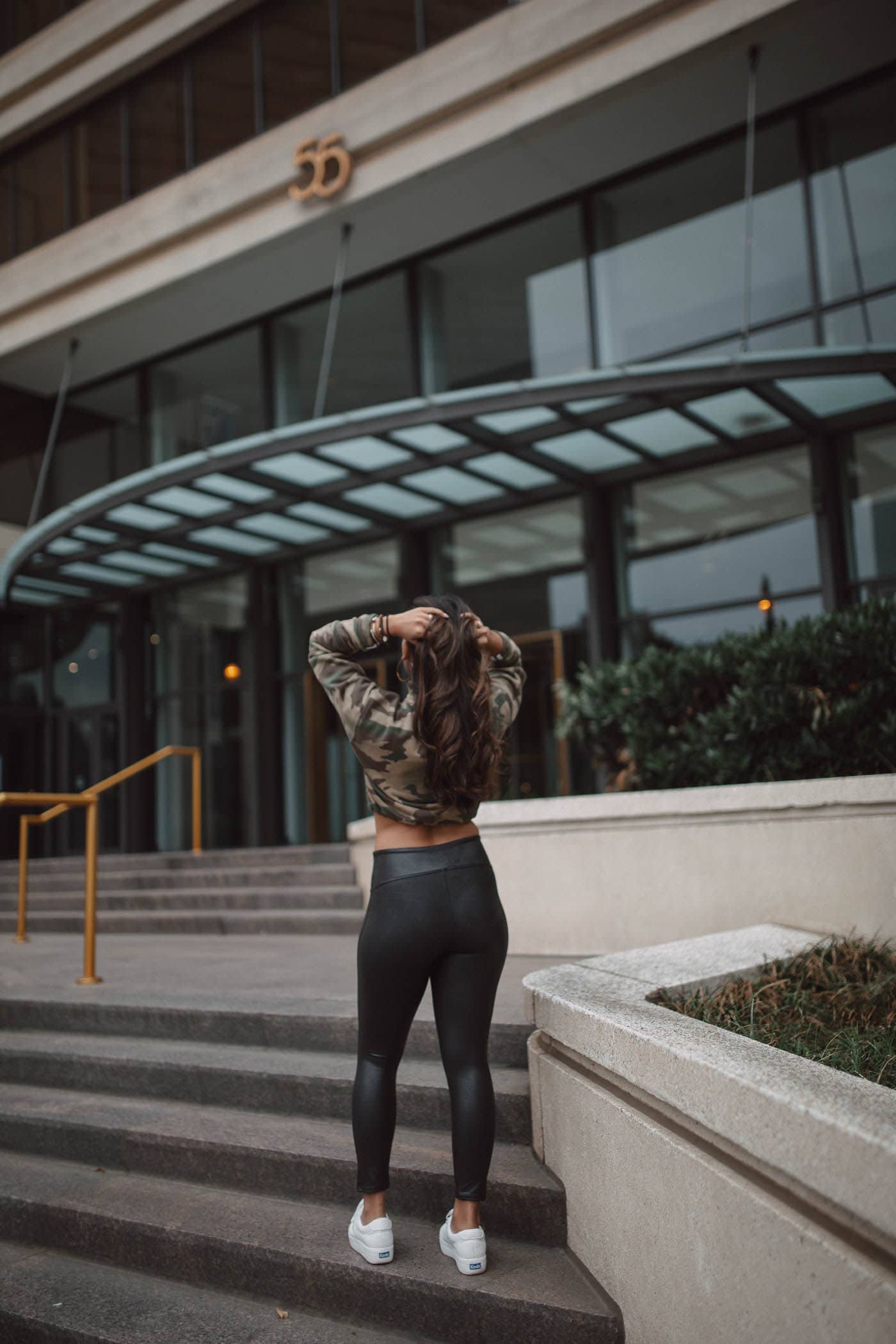 However, when the Spanx active leather leggings came out this year, everything changed. Yes, I've worn them to work out but I also wear them all of the time. These give you the same slick look of the original Spanx leather leggings but with so much more comfort, stretch and breathability. The only drawback I see is that these are "crop" length i.e. 7/8th length leggings and on me, that means that it hits the perfect spot (almost full length) but it's a wider opening towards the bottom since it's designed to sit on your lower calf and for me, it hits at the ankle. Sahir insists that no one can tell but me, but I figured it was worth mentioning. If you are taller than 5'3 I would be prepared for a crop length with the active leggings.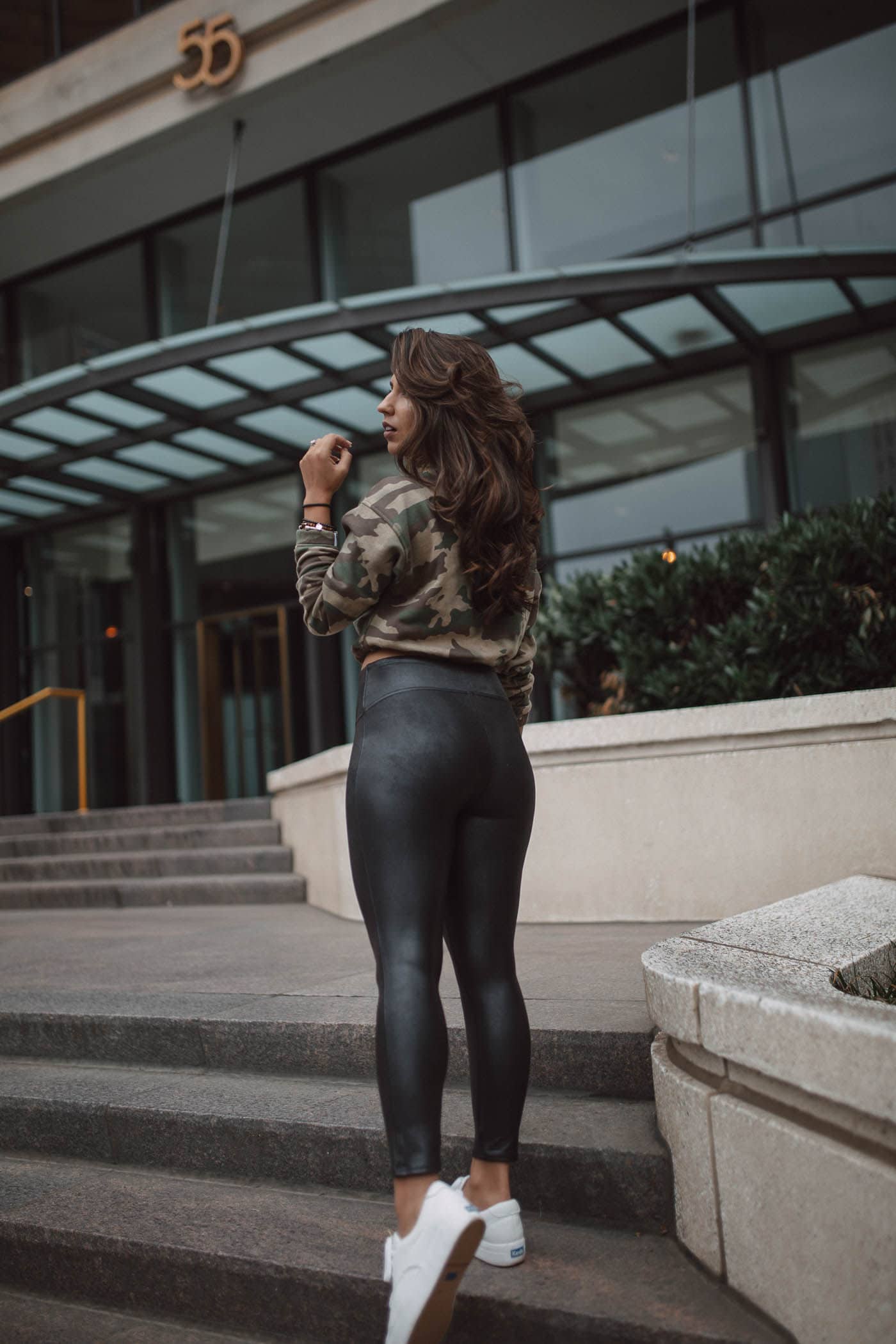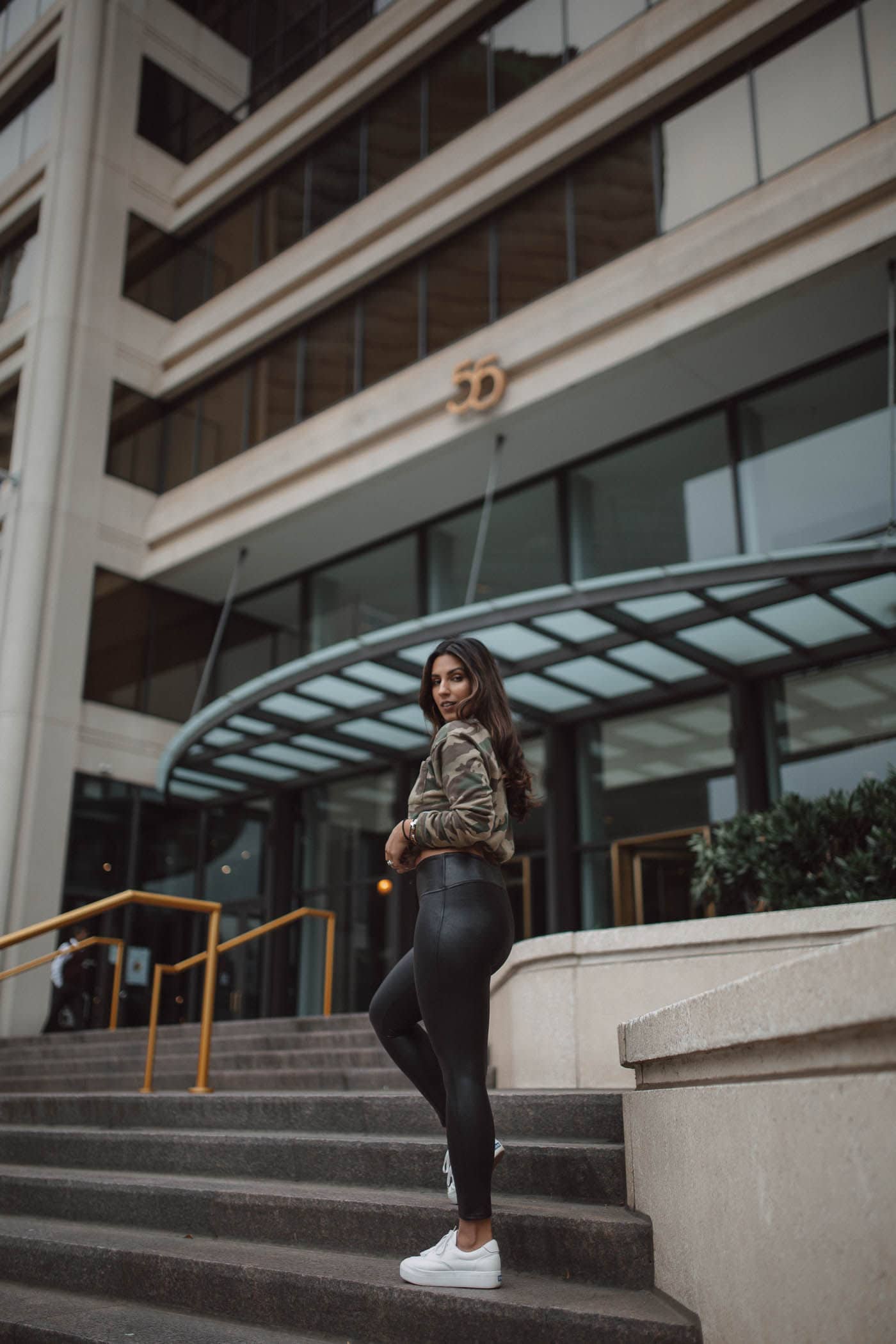 If you're going to shell out $100+ for leggings I know that they have to be worth it. You have to consider seasonality, wearability, and cost per wear. I can confidently say that I would recommend the Spanx activewear leather leggings both inside and outside of the gym. If you aren't as curvy on the bottom half, you may love the original leather leggings too! You can always size up and see if that gives you a little more room to enjoy an extra piece of pie this holiday season.