My sister was in college when she first introduced me to Lululemon. When she told me that she spent $100 – one. hundred. dollars. on a pair of leggings. I was flabbergasted. I had just purchased my third pair of $10 leggings from Forever 21 that month and I was still coming in 66% less than her. She was insane for sure – don't Lululemon Dupes exist?

Fast forward about a decade and I got my first pair of lulus when I was 24-ish. In fact, I wanted them for my birthday and it was a treat to myself. I shelled out the equivalent of twenty-five Chick-Fil-A spicy chicken sandwiches to my lord & savior, Lululemon.
Now that it's been five years do I think it was worth it? Or can Lululemon dupes get the job done?
Related: Do You Need To Spend $100 On These?
Can you tell the difference between the real Lululemon leggings & the dupes?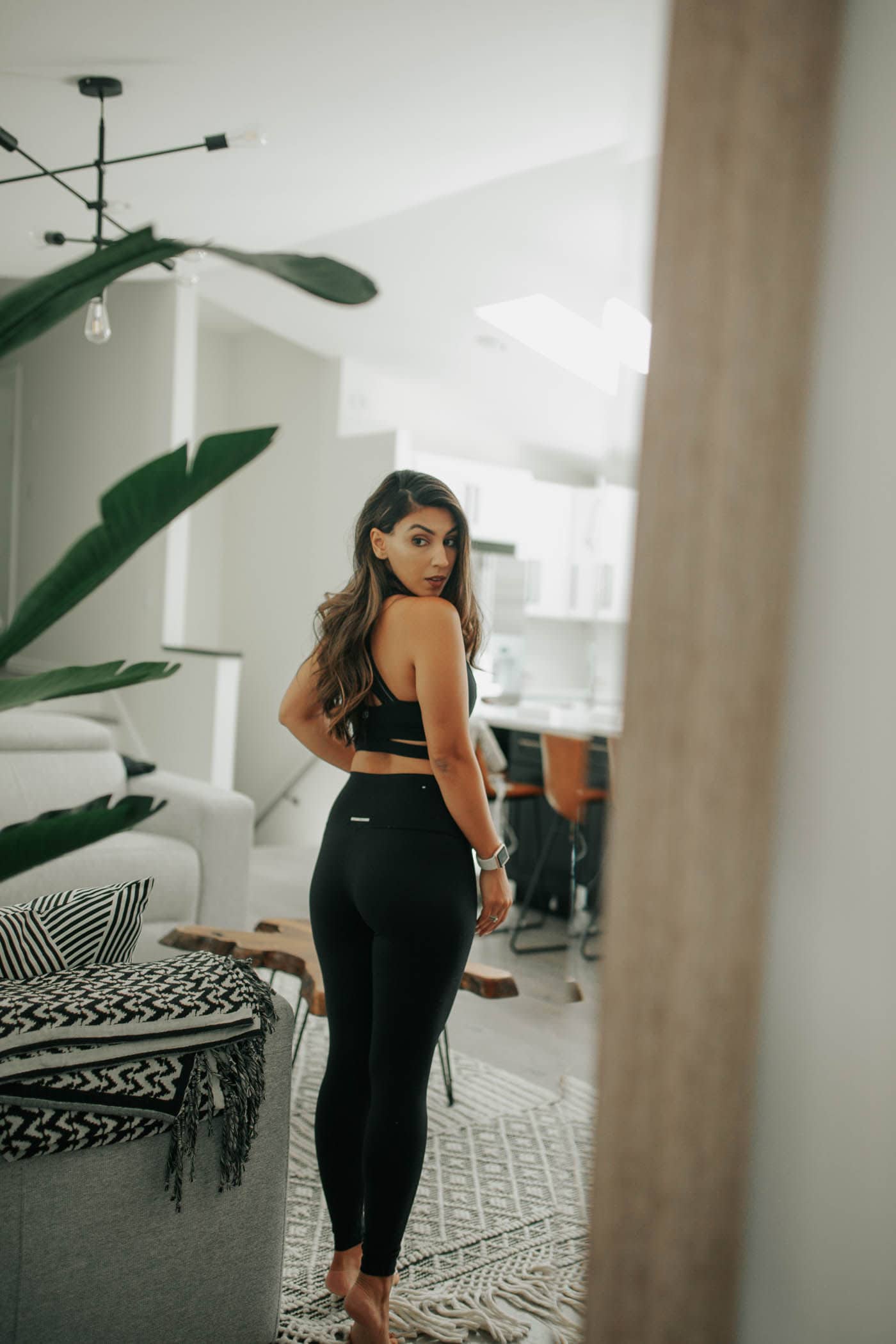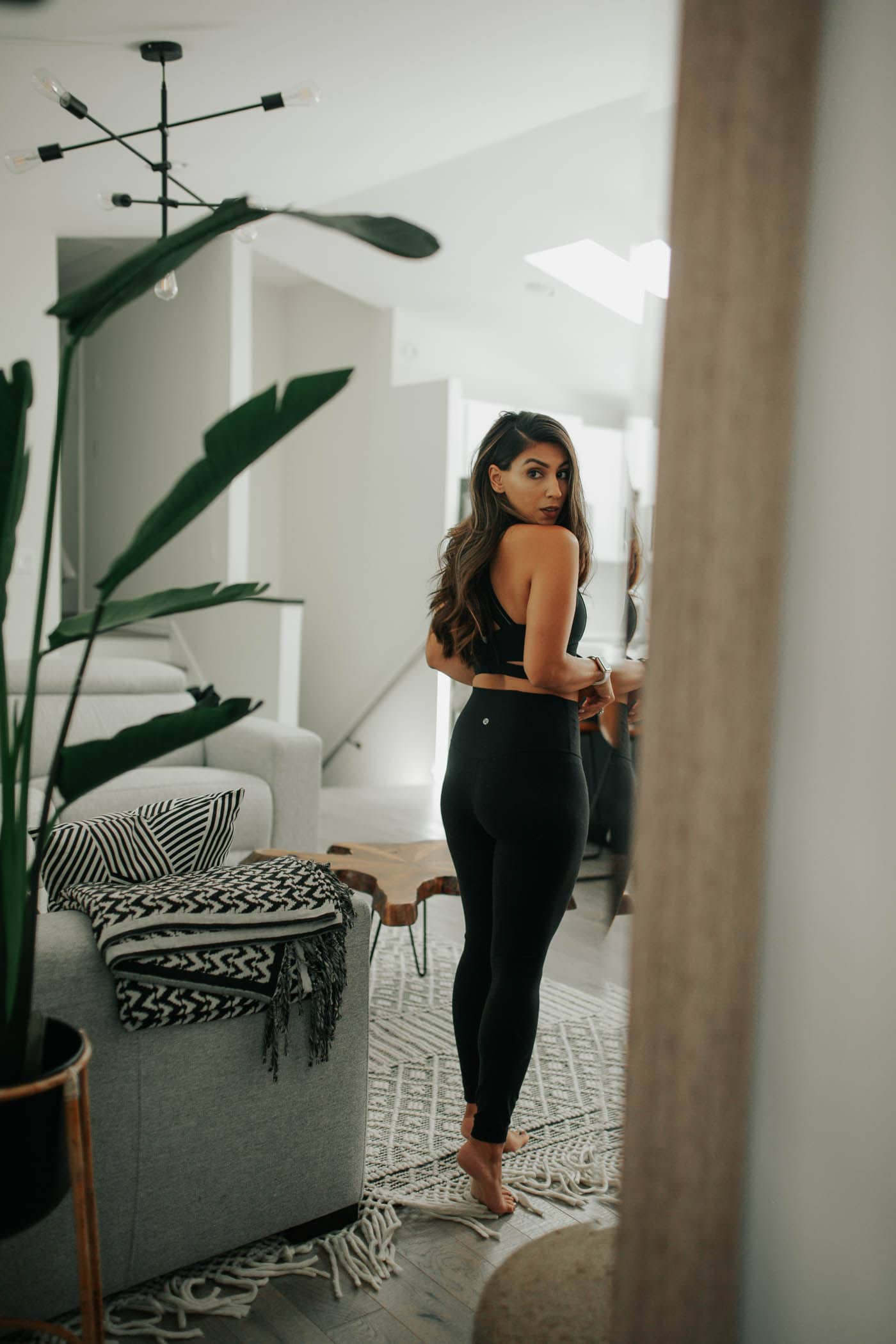 I'll cut to the chase. After I bought my first pair (the black leggings pictured above) five years ago, I have since purchased 4 more pairs all of the same line. I think that of all of the leggings in the product line, the Lululemon Align leggings are well worth the price, and I continue to shell out the full price for them because I truly believe that they are worth it.
But, it's not always possible to build a Lululemon collection and that's totally understandable. I have my original Beauty Blender and then I have my Real Techniques dupes as a backup. Dupes are great for extras, but the real thing is always worth it.
My picks for the Lululemon Align dupes? The Aerie Leggings. If you don't believe me, read any of the 1500+ reviews that are all 5 stars.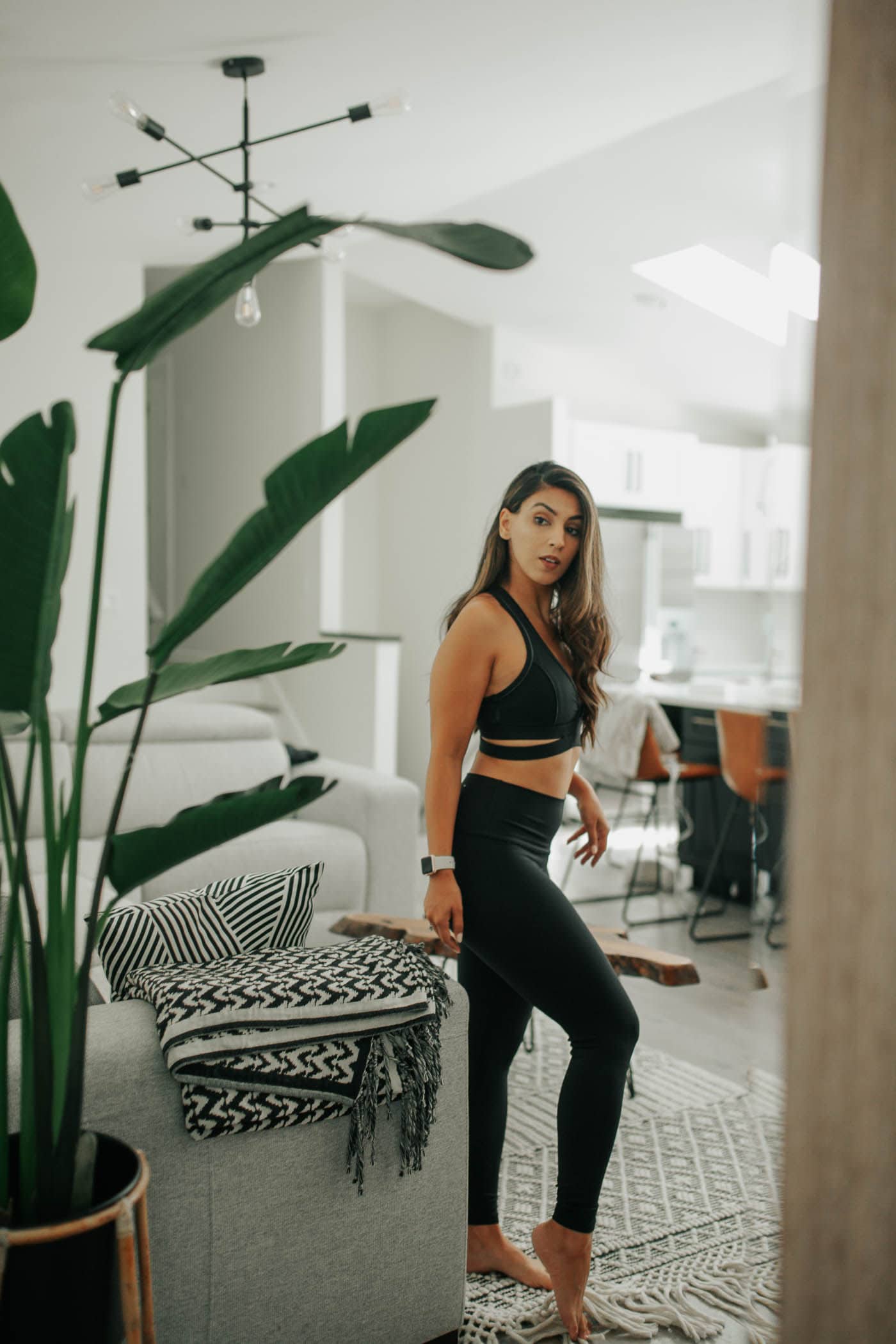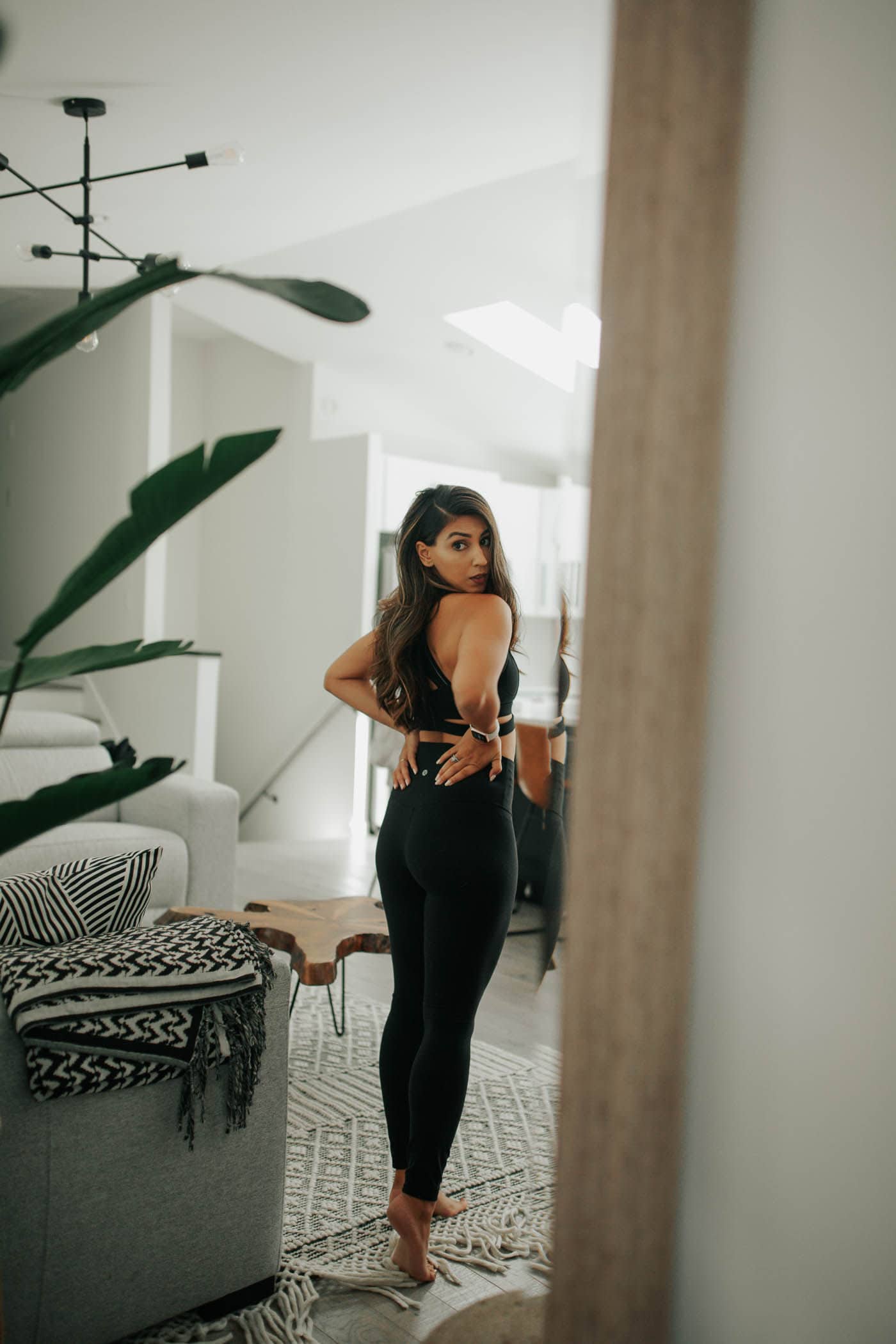 The first is the Aerie leggings and second is the Lululemon ones.
THE FIT OF THE LULULEMON LEGGINGS V. THE AERIE DUPES
I'd be lying if I said that the fit is exactly the same as the Align Pant II from Lululemon. The Aerie leggings (Lululemon dupes) sit high on your waist which makes for comfortable workout gear, but you will likely have to pull them up a little if you are running for a while or doing high-intensity workouts.
The Lululemon leggings generally stay in place with no movement for me even during HIIT training. (FYI – I'm generally a size 2 and I wear a small in the Aerie ones and a 4 in the Lululemon)
See Also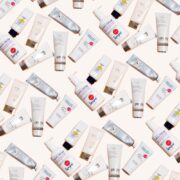 Related: 5 Tricks To Get You Excited About Working Out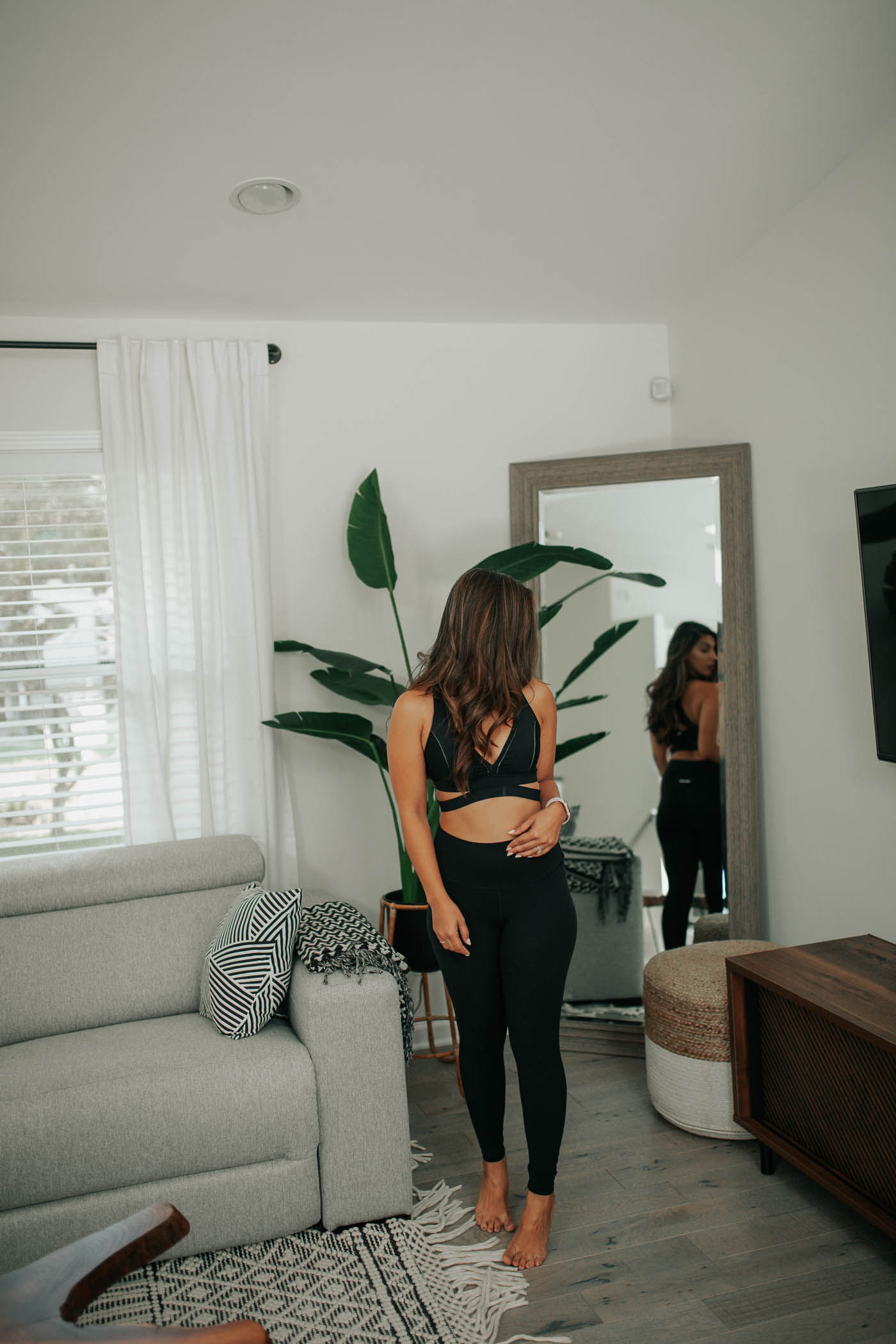 THE PRICE OF THE AERIE LULULEMON DUPES VS THE REAL LULULEMON ALIGN LEGGINGS
Clearly the Aerie leggings are much more affordable and I've even seen them go on sale for 25% off, making them under $20! The Lululemon ones will likely never go on sale, so you'll have to shell out the full price for them. Again, I still buy at least one new pair a year – so clearly, I think it's worth it.
THE QUALITY DIFFERENCE
Here's where it gets tricky. The Align leggings from Lululemon are buttery soft and perfect for yoga, LIIT training, travel or just casual wear. The Aerie leggings aren't quite the same, but pretty darn close – which is the true definition of a dupe – close, but not the same.
The Align 2 Pant from Lululemon are leggings that are designed to be moisture & sweatproof that allow you to wear the product multiple times before washing it without any odor. It's part of why you pay the price that you pay. Not to mention free alterations and a lifetime guarantee. This isn't the case with the Aerie leggings, but I will wear those on planes and to travel and leave my Lulus for the gym.
---
Final Thoughts on the Aerie Dupes for the Lululemon Align 2 Pant
Which one should you buy? Well, I bought both – and continue to. The most important thing is that you are comfortable and feel confident. This is one of my favorite leggings to wear and while I have bought and will continue to buy the Lululemon ones, I love having some spares in my closet from Aerie at the fraction of the price.