When you are married there are certain things that you have to adjust to. For me, that means that no longer being able to keep Gilmore Girls on as background noise while I edit photos. (Sahir absolutely hates Rory's voice – I know, I can't explain it either. In case you were wondering he also has an unexplainable intolerance to cold pizza, Boy Meets World, and Kerry Washington). But he's had to make adjustments too. He has also gotten accustomed to the fact that every TV in the house can't be on ESPN all. day. long.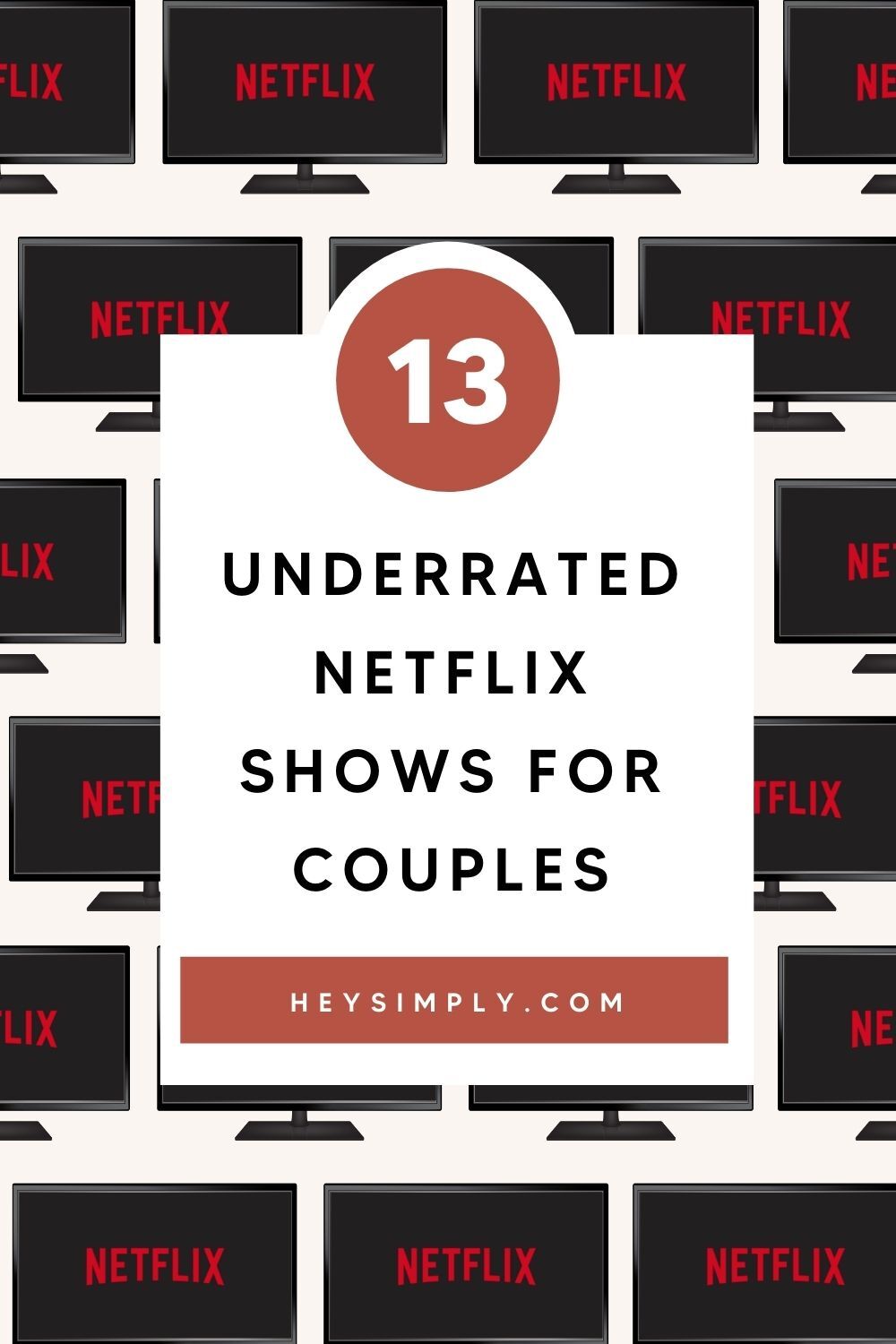 While we generally compromise on a Big Bang Theory marathon or Harry Potter movies (all except the first one, for obvious reasons), here are a few he & she approved Netflix shows:
Kim's Convenience
A mutual friend got us hooked on this show and man, it's a good one. The dad in the show is hilarious and I think any first generation from an immigrant family would truly enjoy this show that's based around a Korean family who lives in Toronto and owns a convenience store.
Money Heist
This is one of those shows that you don't realize how big it is, until you start watching it. It's been around for a few years and was created as a Spanish TV show regarding a criminal mastermind who creates a plan to rob the Spanish Mint. Fans of the Ocean's series will love this. Although, if you choose to watch in English, just know that the series is dubbed for English in case that bothers you.
Scandal
A bad-ass 'fixer' lives in Washington, D.C and has her own team of 'gladiators' who help cover-up scandals. Although, she has a few of her own. You've heard of this political-drama and maybe you haven't gotten into it yet, but it's a great option for couples who want to kick back and chill after work.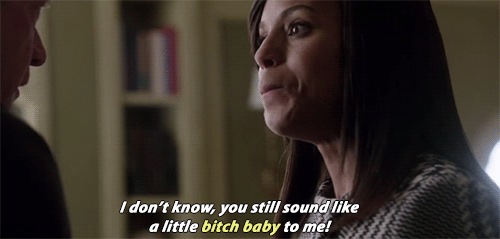 Revenge
This is one of those shows that have you hooked on the first episode. Which is truly the mark of a good show and a well thought out pilot. The all-star cast follows a wealthy family in the Hamptons with a vengeful neighbor and a dramatic back story.
Stranger Things
This one I will admit that I wasn't sure about. My brother in law actually convinced me and the hubby to watch and we were addicted off the bat. The show is an 80s scientific thriller with 4 incredible talented child actors. It's fun and different then anything else on TV right now.
How I Met Your Mother
Warning: When you start watch HIMYM, you won't be able to stop and then you will have dreams where Marshall, Ted, Lily, Robin, and Barney are your best friends and you get into all sorts of mindless trouble with them– maybe even hit up McClaren's with the gang. This is a more modern age of a twenty-something group of attractive people. Think of it as new age of Friends, that's still dated.
Jane The Virgin
Wait! Don't go! I know, based on the title alone this is a pass. I know this, because I passed on it for years! Netflix kept recommending it for me (at like 98%) and finally I caved. I'm so glad I did because I loved it. I rewatched it with Sahir last year and we enjoyed it together! The show is done in the style of a Latin telenovela and once you get over the dramatics and start to accept it, you realize it's a great show. I understand why they won an Emmy!
Reign
This is what I imagine Game of Thrones to be like without the excessive nudity and bloody violence. The show follows Mary Queen of Scots as she moves to France as she was promised to marry as a child. Things take an unexpected turn and get interesting. Also the theme music is so catchy.
Friends
The prequel to HIMYM. (Friends-enthusiasts don't get mad at me), but really -a group of highly intelligent and mildly dysfunctional caucasian mid-twenty something adults who get into mischief. You honestly can't watch this series enough and with 10 seasons there are so many episodes. I've been watching re-runs for the last 5 years and I don't think I'll ever stop.
The Good Place
I watched season 1 by myself a while ago and just didn't make it to season two. I rewatched it all with Sahir and we loved it! Although the show did take many turns, it begins sharing the story of a girl who was pretty terrible during her life and accidentally was accepted into "the Good Place" upon her death. With Kristen Bell as lead, you can imagine how hilarious the show would be.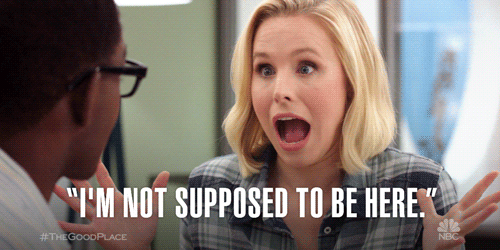 The Office
I'll admit that this one is more for him than it is for me. I'm not a huge fan of The Office (don't kill me), but since I am a big fan of Mindy Kaling and she was a writer on the show and I'm always multi-tasking – I don't mind laughing along to Jim torturing Dwight.
The Mindy Project
Okay, this one isn't on Netflix – sorry, but I had to include it! It's my favorite show! I'm obsessed with this show and while I admit that the final season was kinda terrible, I choose to think of 5 amazing seasons of hilarity. I watched it all the way through and then convinced my husband to start watching it with me. He loved it and the show is still my rainy day favorite. A bubble tea & episodes of TMP make every day better.
New Girl
Be prepared to love Zooey Deschanel and her wardrobe in this quirky comedy. It's such a fun show that always makes me laugh which is sometimes all you need after a long day at work. My husband loves Schmidt, as he does Barney from HIMYM, two very misogynist male characters- should I be concerned? Plus, I love that Cece is an Indian character without an accent which is a small win in the department of the representation.