A few weeks ago I shared my favorite TV shows to binge on Netflix and I got a bunch of requests to share Bollywood movies on Netflix that are worth the watch. In all honesty, I'm not great at this. I haven't watched many of the "must-see" movies on this list, but I killed it in the classic division. Bollywood movies were a big part of my childhood, and Sahir and I have started to get back into them. I'm skilled at many things, but writing this post for you alone is not one of them. However, I do have access to a resident Bollywood expert and he dished on everything that we need to watch on Netflix.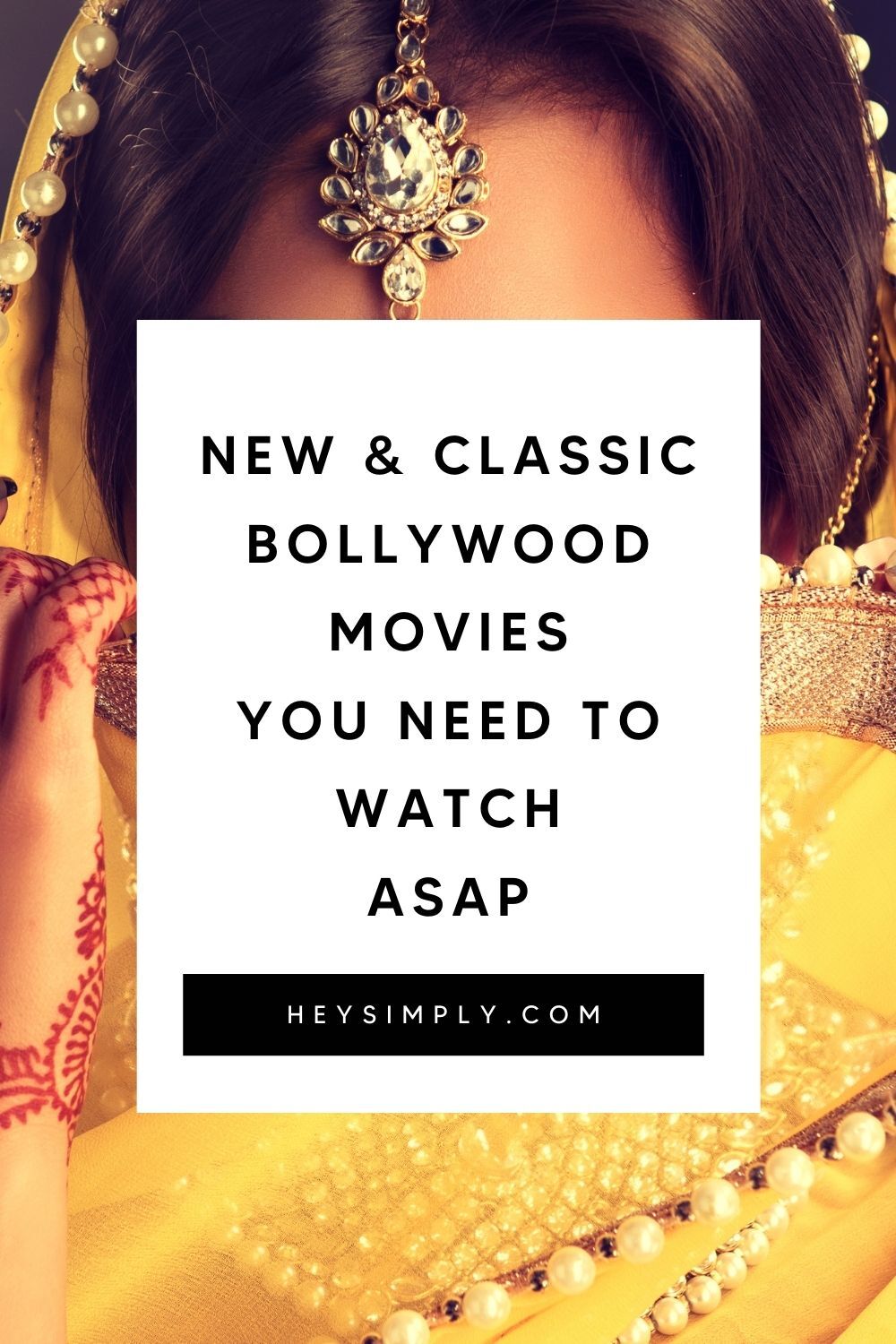 Background on Indian Cinema
India's Hindi cinema industry came to fruition in 1898. The industry releases more than 1,000 films a year. This is double then the number of films produced by Hollywood annually. Bollywood has gone through a series of evolutions and Bollywood 2020 is so different then Bollywood in the 90s. Originally a genre defined by romantic musicals and attractive actors lip-syncing in scenic locations, Bollywood has evolved to include crime dramas, suspense, and thriller movies.
What To Know About Bollywood Movies
Aside from the glitz of the colorful costumes and glamour of the decadent sets, Bollywood movies are quite different than traditional films. They are usually 2-3 hours in length and many stick to the tradition traits of the genre which include robust musical performances throughout the movie. Almost all Bollywood movies on Netflix do have English subtitles so don't worry about the language barrier. Think of it as a double feature of your favorite Narcos episode where you read for 2 hours.
Best Bollywood Movies on Netflix
*Zindagi Na Milegi Doobara – 2011, Dramedy
Three friends decide to turn their fantasy vacation into reality after one of their friends gets engaged.
The Body – 2019, Suspense
When the body of a powerful businesswoman disappears from the morgue, the inspector in charge hunts for the truth. But when he questions her husband he realizes that there is much more to the case than meets the eye.
PK – 2014, Comedy
An alien on Earth loses the only device he can use to communicate with his spaceship. His innocent nature and child-like questions force the country to evaluate the impact of religion on its people.
Badla – 2019, Suspense
A dynamic young entrepreneur finds herself locked in a hotel room with the corpse of her dead lover. She hires a prestigious lawyer to defend her and they work together to figure out what actually happened.
Andhadhun – 2018, Suspense
A series of mysterious events changes the life of a blind pianist, who must now report a crime that he should technically know nothing of.
Kahaani – 2012, Suspense
A pregnant woman's search for her missing husband takes her from London to Kolkata, but everyone she questions denies having ever met him.
*Oh My God – 2012, Dramedy
A shopkeeper takes God to court when his shop is destroyed by an earthquake.
Article 15 – 2019, Action
In the rural heartlands of India, an upright police officer sets out on a crusade against violent caste-based crimes and discrimination.
Bareilly Ki Barfi – 2017, Romcom
Set in the small-town of Bareilly, Bitti is a free-spirited young girl who lives life on her own terms and refuses to be pressured into getting married. Her life takes a shift when she meets Chirag Dubey and Pritam Vidrohi.
Pink – 2016, Drama
When three young women are implicated in a crime, a retired lawyer steps forward to help them clear their names.
Classic Bollywood Movies on Netflix You Can't Miss
Khabi Khushi Khabi Ghum – 2001, Drama
Years after his father disowns his adopted brother for marrying a woman of a lower social standing, a young man goes on a mission to reunite his family.
Kal Ho Naa Ho– 2003, Romance
An introverted, perpetually depressed girl's life changes when she meets a man. The man has a secret of his own which changes their lives forever.
Main Hoon Na – 2004, Action
An army major goes undercover as a college student. His mission is both professional and personal: to protect his general's daughter from a radical militant, and to find his estranged half-brother.
Hum Saath Saath Hain – 1999, Drama
The film celebrates the Indian wedding traditions by relating the story of a married couple and the relationship between their families; a story about sacrificing one's love for one's family.
Kuch Kuch Hota Hai – 1998, Drama
One woman's heartbreak. Another's final request. And a little girl's mission to turn a tragedy into true love.
*3 Idiots – 2009, Dramedy
Two friends are searching for their long lost companion. They revisit their college days and recall the memories of their friend who inspired them to think differently, even as the rest of the world called them "idiots".
*Om Shanti Om – 2007, Romance
Om was an aspiring actor before he was murdered, but is immediately reincarnated into the present day. He attempts to discover the mystery of his demise and find Shanti, the love of his previous life.
Lagaan – 2011, Sports
(Nominated for an Oscar) The people of a small village in Victorian India stake their future on a game of cricket against their ruthless British rulers.
Hum Apke Hain Kaun – 1994, Romance
Prem and Nisha meet and fall in love at the wedding of their elder siblings, but their plans to be together are put in jeopardy when Nisha's sister dies, leaving behind a baby.
Race – 2008, Action
Destiny makes two brothers- Ranvir and Rajiv – enemies of each other. Everything is fair in love and war.
*Dil Chahta Hai – 2011, Romance
Three inseparable childhood friends are just out of college and nothing comes between them – until they each fall in love, and their wildly different approaches to relationships create tension.
---
The movies with an * are to denote that these are "feel-good" movies in case you aren't in the mood for too much of anything. Thank you to my resident Bollywood expert, Shabbir, for his contribution to this post. If you end up streaming any of these Bollywood movies on Netflix, be sure to tag me in your stories. I know what I'll be doing this weekend!