It's funny how posts like this aren't relevant at all, until they are so relevant. I remember reading my favorite blogger's posts before I was expecting thinking, "okay cool, bookmark this for later" and I went -running- to those posts after I found out I was expecting.
If you're looking for the TL;DR version of pregnancy skincare and body care here's what you should know. There are only a few ingredients that you actually have to stay away from. You can keep using most everything that you've been using, just read the labels.
I made a few swaps for this time in my life after consulting with my dermatologist, OB, and esthetician. I recommend that you at least make a note to chat with your OB at your first appointment regarding your own skincare routine if you have any questions.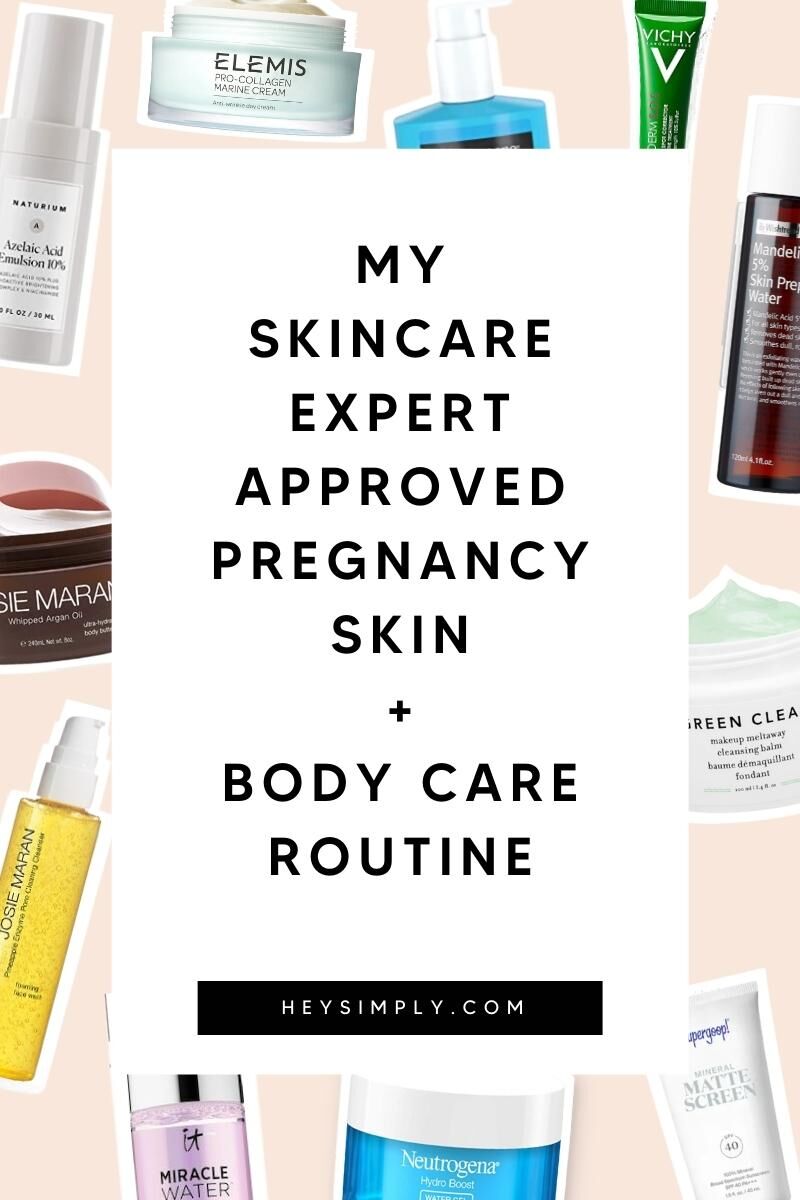 Here are the big changes I made:
1. No retinol
This is pretty much the biggest rule when it comes to pregnancy and skincare ingredients. Retinol has known (& very serious) birth defects and complications when it comes to pregnancy. (Remember this post explaining all about retinol and it's derivatives?)
This is why if you've ever been on Accutane you have to be on two different forms of birth control to ensure that you cannot get pregnant. Birth defects are severe and if you find out you're expecting stop using any Vitamin A products entirely and immediately.
2. No salicylic acid products
This is the second product that my OB advised that I remove from my skincare routine. While many of the salicylic acid products that I use are spot treatments, it's just not worth the risk of any harm to either you or the baby during this time.
Don't worry, I have alternatives listed below.
3. No benzoyl peroxide products
This one my OB was actually okay with, but with some hesitation from my dermatologist I decided to skip it. My favorite benzoyl peroxide products are wash off (like face washes) but again, not worth the risk.
The current status is that "we know very little is absorbed into the system and it is fully metabolized" -this is straight from Emily Oster's book, Expecting Better – which I recommend to all expecting moms.
Related: First Trimester Must Haves
4. Mineral SPF only
This is the time to find and invest in the best mineral SPF for your skin. Luckily for you, we've already rounded up our favorites in this blog post: The Best Mineral Sunscreens With No White Cast
5. Minimal skincare routine
For me, I opted to stop trying out new products regularly like I usually do. Sticking with a system that worked and only introducing new products slowly was my focus during this time.
6. Professional services every 2 months or so
I usually get a facial every 8-10 weeks and I maintained that during my pregnancy. My esthetician, Maureen, at Skynbar in Atlanta is very skilled and experienced with expectant mothers and she helped guide me with every visit.
I still recommend getting extractions, facials, and red light therapy when you're pregnant.
Morning Pregnancy Skincare Routine
Cleanser
Josie Maran Pineapple Enzyme Cleanser

This is the cleanser that I was using even before I got pregnant. I love how gentle it is and I'm currently on my second bottle. It's made of simple ingredients that don't strip your skin of any hydration.
Serums
My philosophy on serums is to pick any two at a given time. Morning or evening, you get two. I mix and match these three based on how I'm feeling.
Glow Recipe Niacinamide Dew Drops

This is a cult favorite and one that I was using even before I was pregnant. I love the glow that these Dew Drops give me and that keep my skin radiating even when I apply my makeup for the day.
You knew how important Niacinamide is for your skin because you read this post – remember?

I'm almost out of this body and excited to add it to my empties list soon because it was such a favorite. I usually reach for this after my morning shower because Hyaluronic Acid should only be used when your skin is very damp, but you knew that right?
You read this blog post on How to Use Hyaluronic Acid.

I was using this before I was expecting too and it was one of the ingredients that I asked all of my skincare professionals about. They all said that Vitamin C is safe to use during pregnancy, but I usually use it every other day just to not overwhelm my skin with actives.
This one feels like an oily when you apply it, but dries down immediately with no sticky feeling. Big fan!
Moisturizer
Elemis Marine Moisturizer OR Neutrogena Hydroboost Moisturizer

I really do like the Elemis Marine Moisturizer, but I know that it's not affordable for a lot of people so I wanted to include a drugstore option too.
Both of these are safe to use during pregnancy, so if you wanted a chance to try out the Elemis moisturizer, I really have been enjoying it. Otherwise, the Neutrogena Hydroboost Water Gel is a great option.
SPF

This is really a choose your own adventure option as well. I picked my five favorite mineral sunscreens and put them together in this post: No White Cast Mineral SPF for Women of Color and I tried every single one of them, extensively.
Lately, I've been reaching for the Mattescreen from Supergoop, but you really can't go wrong with any of the ones on that list.
Related: A Recap of My Surprise Babymoon
Shop Morning Pregnancy Skincare Routine

Evening Pregnancy Skincare Routine
You can use a lot of the same products that are in your morning routine, like your cleanser, moisturizer, and even the hyaluronic acid or niacinamide serums. Here are other options that you should use only in the evenings.
Cleaning Balm or Micellar Water
Farmacy Green Clean Cleansing Balm

No matter how you decide to do it, taking off your makeup at the end of the day is essential, and you better double cleanse. (We've already talked about double cleansing and how important it is here).
Some people like cleansing balms and others like micellar water and a cotton pad. Here are my two favorite of both kinds that are pregnancy-safe. Pick one and make sure you do this before you wash your face with a cleanser.
Serum
Naturium Azelaic Acid (every other day)

If you suffer from breakouts or acne prone skin, I found that Azelaic Acid, which is pregnancy safe, is a great alternative to salicylic acid. I honestly don't use this every day, but I would use it every other day when my skin was acting up and I found myself breaking out more.
Exfoliant
Wish Mandaleic Acid (weekly)

I stayed away from most chemical exfoliants during this time. But oh did I miss my Paula's Choice BHA Serum –instead every Sunday evening I used the Wish Mandaleic Acid to keep my skin fresh, promote cell turnover and take off any dead skin cells.
Spot Treatment

Like I mentioned before, most spot treatments are made of either Salicylic Acid or Benzoyl Peroxide, and I avoided those for the most part during pregnancy. Instead I used a sulfur based spot treatment when I felt a blemish coming on.
Related: Our Garden Party Baby Shower
Shop Evening Pregnancy Skincare Routine

Pregnancy Body care
Body Oil

I've talked about this product for a while and people have raved about it for pregnancy. It helps your skin maintain elasticity when there is so much growth happening.
I use this daily and even sometimes twice a day. The limit does not exist here.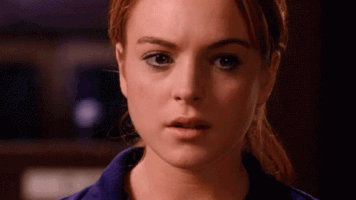 Belly Balm

This was a personal purchase that I just reordered and I'm so happy that I did. I used it down to the last drop. If I used the Bio Oil in the morning, I was reaching for the Summer Friday's Belly Balm at night.
Highly recommend getting a belly balm as well as the oil and apply this everywhere that you can get stretch marks including your booty, thighs, boobs, and belly.
All Over Body Lotion
Neutrogena Hydroboost Body Lotion

Don't skip on hydration everywhere else on your body too. I used both the Josie Maran Body Butter and the Neutrogena Hydroboost Gel Body Lotion every single day for the places that I wasn't applying the belly balm like my arms, legs, and back.
Don't think of this as an indulgent treat, you absolutely have to take care of your body.
Shop Pregnancy Body Care

Final Thoughts on Pregnancy Skincare & Body Care
As I mentioned before, it's really your decision on what products you buy or use during this time, but I know how overwhelming it can be. I straight up panicked because I didn't know where to start, so hopefully this blog post gives you a little peace of mind and helps you find a skincare and body care system that works for you during this special time.
Shop the Post