First of all, thank you for the outpour of love and support for Sahir and I during this exciting time. Sharing this news with the squad has been something that I've been excited about and man do you guys know how to make a gal feel special. Your messages, comments and prayers have meant the world to me.
Onto today's post. I want to address something that's been on my mind, because it's something I've thought of in the past when some of my creators were in stages of life that I wasn't in. Will this blog and my social account turn into a baby/mama blog?
The answer is no.
Lifestyle has always been the heart and soul of my brand. It's me sharing tidbits of my life with you, like building and decorating a house, becoming a mom, and making my first luxury bag purchase (!!!)
The blog will house some important posts like trimester must haves and FAQs, pregnancy safe skincare routine, baby registry tips, etc. This is valuable content that I went searching for from my favorite creators when it did become relevant for me, so I want to make it easy to access for you either now or down the road.
Don't worry, Simply will stay the home of the content you love, we will just sprinkle a few new things into the mix.
One thing I wanted to include in these trimester posts are FAQs and things I wish I knew earlier. I've learned that women don't talk to each other enough about what to expect about life changes like motherhood. For example, did you know you're supposed to start taking prenatals 6 months before you conceive?? Why don't we talk about this??
So here's my first trimester recap with must-have products and FAQs. Answering questions like "What was my first pregnancy symptom?" "How did I tell Sahir?" and "What I wish I knew earlier to save me and Sahir a lot of stress."
UPDATE: You can find my second trimester recap HERE and my third trimester recap HERE.
Plus 10 Things I Wish Someone Told Me After Birth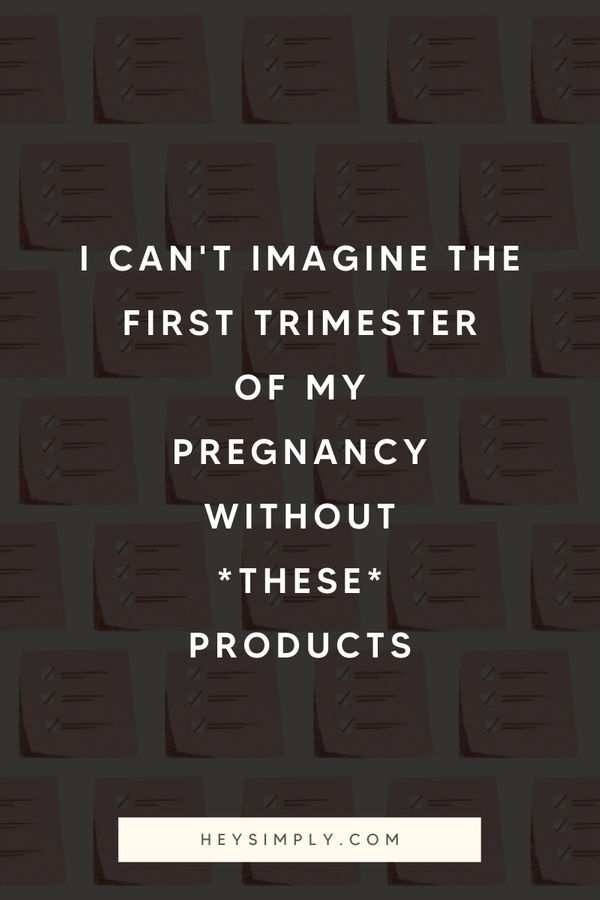 Related: Everything I Bought & Loved From Amazon This Month

I've talked about this before and loved it even before I was pregnant. In fact, Kim K swears that it's the key to not getting stretch marks during pregnancy.
Do I believe this? Absolutely not. Stretch marks are often hereditary, and sometimes inevitable when your skin is growing at a quick pace (like during pregnancy).
Either way, keeping your skin super hydrated can help lessen the appearance of existing stretch marks and with the prevention of new ones. Bio-oil also helps with scars, discoloration, and hyperpigmentation. I'm on my third bottle and I'm obsessed.

Speaking of stretch marks, belly balms are a must-have for pregnancy and I tried a few of them. I ordered the Summer Fridays belly balm for myself and I'm almost done with the whole thing. I apply it everywhere stretch marks are likely like my belly, chest, bum, thighs, etc. it's not greasy and my skin feels really hydrated after.
I will alternate or use with in conjunction with the bio-oil. Most people I talked to recommended applying a product 2x daily so I'll do the oil in the AM and Belly Balm at night.

I didn't need to use these too much during my first trimester, but having a light snack next to your bedside for "first thing in the AM" and "last thing before bed" snacks can help keep nausea at bay. This was advice that I got, and it helped me. The times my stomach was empty are the times I felt more nauseated.

What people don't tell you is that even before you "pop" your body starts to bloat like crazy a few weeks in. Somewhere around 7-8 weeks, Sahir convinced me to buy 4 loungewear sets that I could wear on a daily that would keep me comfortable. High-waisted tight leggings and sports bras were not the moves anymore. These clothes are actually good investments because you can wear them postpartum when you're at home with your little one.

One thing that changed for me is that I needed cold ice water all the time. I used to hate drinking cold water, but it's so refreshing now. This Contigo water bottle is my favorite because it's compact and literally spillproof. I toss it in my bag and always have cold water. I know some people love those time-based jugs, but that's too big for me. I don't mind refilling my bottle, I just want to be able to hold it with one hand.

Here's something I didn't know. You're supposed to start taking prenatal about 6 months before conceiving, so when you start trying it's a good idea to start taking your vitamins.
When I tried my first brand of *highly recommended* prenatal, they made me SO SICK. I thought this was normal so I chugged through until my sister told me she had a similar reaction to the same brand and to try these from Amazon instead. So I tried a few different prenatal vitamins and ended up on the same one as her. Guys, they taste like fruit roll-ups.
I'm on my 3rd bottle now, these worked for me. Try to find one that works for you – if it makes you feel sick, keep looking.

This book was the first thing my sister bought for me when I told her I was expecting. She said that it's a scientific approach to pregnancy and what you really need to know about what you "can" and "can't" do. Emily is an economist that takes strict numbers to approach pregnancy.
I've read through it and found it so helpful. So many of the things we hear like you can't eat sushi or no coffee aren't hard and fast rules. Learning the science behind these myths and talking to your doctor is the best way to make the right decision for you.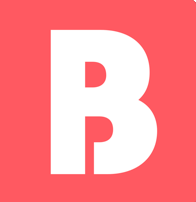 This app is free and has been really helpful in helping me track my pregnancy, including the growth of the baby, the fruit size it resembles, and what symptoms I may be feeling, and if they are normal. I can't imagine not having this information at my fingertips! I tried a few other apps but keep coming back to this one.

In the moment, the days seem really long, but I wanted a journal to remember what I was feeling at least on a monthly basis. I bought this off of Amazon and have been filling it out every few days. Highly recommend.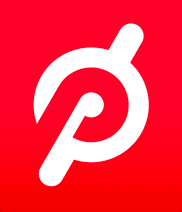 Meditation and prenatal yoga have been game-changers for me from the onset of my pregnancy. Whether it's "falling back asleep" meditation or 10 mins of prenatal yoga – these two apps are ones that I use daily. I have paid subscriptions to both, so pick and choose what services you.

Immediately after I found out I was pregnant I realized I was *nippy* all the freaking time. It's been so annoying. I swear by these stickies and I'm on my second box. Great to wear with backless or cut-out pieces too. I'd say I get about 50-60 years before the stickiness starts to wear off, but well worth it in my opinion the $20 price tag.
Related: 3 Relationships Resolutions You Need To Make Right Now
FAQs
What were your first symptoms of pregnancy?
It's funny. One of my top 3 character flaws is that I don't drink enough water. Like 1) Has boba tea too often 2) is a judgy person and 3) doesn't drink enough water. When I found myself being awoken in the middle of the night to have to go to the bathroom, I knew something was off. My body was telling me something isn't normal. My hunch was right.
Have you been really sick?
I feel very lucky that I didn't get very sick. I say this because I feel like so many women share their terrible experiences that it gets in your head and every day you waiting for the other shoe to drop. A lot of this is mental, so don't create a self-fulfilling prophecy. Do many women get sick? Yes. Do you need to worry about it until it happens to you? No. Sure, I was nauseated, had a lot of food aversions, but only got sick a handful of times.
I was, however, super fatigued. Like couldn't move for hours, slept all day fatigued. I never felt anything like it before. I had zero energy, didn't want to eat anything, and was just a zombie every day. I did get my energy back around the 14-16 week mark, so hang in there.
What foods are you craving?
I didn't have many food cravings and still don't. I had more food aversions. I gave up meat for the first 6-8 weeks and couldn't even be around the smell of it. My nose got super sensitive.
Related: Beginner's Guide to Trader Joe's
How did you tell Sahir?
I'll share this in more detail later, but it included baby-sized pancakes.
How old are you?
I thought this was such a weird question when I kept getting it and then I had a reader explain why she asked. She said that she was worried about "running out of time" and I felt that on another level – so I'll answer the question.
I'm 31 and will be 31 when I deliver. I too felt the pressure of trying to have a baby sooner knowing that female fertility peaks in your early 20s and In your 30s, you're about half as fertile as you are in your early 20s. Meaning by 30, you only have a 20% chance per month and that drops every year. By 40, the percentage is only 5%. Now let's add that South Asian women tend to go through menopause more quickly than the average American. Awesome.
I got fertility testing done from Modern Fertility with an at-home test kit when I was 28. My results showed my eggs were slightly older than my age, but overall nothing to cause alarming concern.
If you are concerned about age and fertility I recommend looking into fertility testing so you are armed with more information for family planning.
No one individual story will impact your journey. Get as much data as possible to look into your options. Freezing your eggs is also something to consider if you want more time.
Are you worried about weight gain?
I wasn't going to answer this when I got this question on IG, but I realize that unfortunately as we think about pregnancy we immediately associate it with weight gain. This says a lot more about our society than just the women who asked it. It's ingrained in us!
As an influencer am I worried about gaining weight? No. If anything, my brand has been a platform for accepting your body type at all stages and nourishing it the best you can while putting your health first. As a woman who grew up in the US surrounded by magazines of skinny tall white women who "bounce back" 2 weeks postpartum am I worried about weight gain? Yeah, kinda.
Seeing your body change is hard. I'm on track to gain 1-2 pounds a week as recommended by my doctor. I'm shorter so the weight will probably show up more and it'll take time to get back (if I can get back) to where I was before. Which if I'm completely honest wasn't like it was the best shape of my life either. We are always the toughest critics of ourselves.
Right now I'm growing a human and the recommended weight gain is 25-35 pounds for a normal BMI pregnancy. Hopefully, I'll stay within that range, if not, we will deal with it then. Be kind to women whose bodies are changing.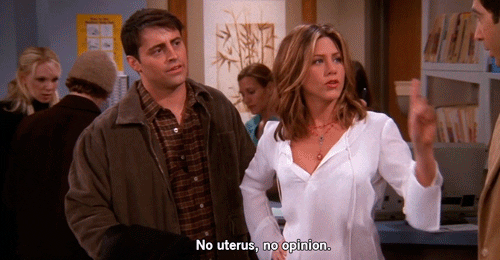 What's the first thing you bought for the baby?
I waited a really long time to buy anything. See below for why, but Sahir and I bought a pair of white gender-neutral baby converse for our gender reveal pictures.
What was the most stressful thing about the first trimester?
That you never see your doctor. First of all, your pregnancy won't be confirmed until 8-10 weeks depending on when you get an appointment. My doctor saw me at 9. So you're just thinking, I think I'm pregnant but can someone confirm this? You have a million questions and you rarely see your doctor. At my 12 week appt, we did another ultrasound to test for the fold on the back of the neck, so I went to the hospital ultrasound clinic that the doctor partners with. So I saw my doctor, once.
What was the most surprising thing about the first trimester?
Genetic testing. Sahir and I opted for optional extensive genetic testing around the 10-week mark. I was tested for 2 different screenings including NIPS and a genetic carrier screening to see if I'm a carrier for rare genetic illnesses. This was NOT recommended by my doctor, and totally a personal decision. We were told by friends that their cost estimate was in the thousands. When ours was $250 we thought, why not?
First of all, I gave like 11 vials of blood 🙈 and then I had to wait to get the results. We did the expansive carrier screening, which means they checked for 288 rare diseases. What I didn't know before is that it's very likely that everyone is a carrier for at least one.
What does this mean? It means that If have a recessive gene-disease, it's only a problem if I have it and Sahir has it too.
Remember high school science? If that's the case then the baby has a 25% chance of having it. This can be things like Cystic Fibrosis or Fragile X disease or a ton of others we've never heard of. If we are both carriers, they will test the baby via an amniocentesis where they poke the baby's sac to get the amniotic fluid, this carries its own risk of miscarriage.
So I got tested for the full panel.
I had to wait 2.5 weeks for my results only to find out I was indeed a carrier for three very rare and very severe diseases. Like, the baby wouldn't survive past birth, level. It was heart-wrenching.
So, the doctors said the next step is to get Sahir tested. So we scheduled an appointment for the following week, he gave blood, they sent it to the lab, and then we waited.
Almost another 3 weeks.
The entire process took 5-6 weeks and it was so stressful. I didn't want to buy any clothes, make a registry, or tell anyone else because of the uncertainty. I can't describe what those weeks felt like.
But then we got the results back, and Sahir was a carrier for one disease, but not the same one(s) as me so we were in the clear. We counted our blessings twice that day.
I wish I would have been mentally prepared for the time frame for results and if the likelihood was that I would be a carrier for at least one, we would have paid to get Sahir tested at the same time as me so we would both have resulted in 2.5 weeks vs 6 weeks.
Now I know so I can share this information with you.
Did you find out the gender?
Yes! I'll share the details when I get back from my babymoon next week. I can't wait to share!!
How did your families react?
They were over the moon! My sister screamed and ran to hug me and jump up and down. My brother-in-law gasped, and my mom just kept yelling "I don't believe it!!" It was so special.
With my husband's family, they reacted so cutely. We gave them a cake with a topper and my two brothers figured it out first and their eyes got so wide and jaws dropped open. My father and mother-in-law immediately got up to hug me and started crying. Sahir recorded their reactions and I may share them with you guys.
Final thoughts about my first trimester
Again, thank you for your love and prayers during this time. It's always so weird when you think about sharing something so private with thousands of people, even though these are my Simply Squad! I'll do another update for my second trimester with things I've learned and used and hopefully, this can be a source of valuable information for you, someone you know, or someone down the line.
Shop the Post