When I decided to start writing these trimester update posts, it was two-fold. One reason was that I found them immensely helpful when I found out I was expecting to see what was coming my way from the perspective of a regular person – not sugarcoated Instagram pictures.
The second reason was that I wanted to remember and write about these moments of my life as they are fresh on my mind.
I also purchased this journal from Amazon and I love writing it in every month. This is a special time in my life and I'll never have another second trimester with my first child again. It's nerve-wracking, exciting, and even anxiety-inducing at times – but it's still special.
The first thing I learned about the second trimester is that it technically doesn't start until 15 weeks. Different websites define this differently, but with my doctor, the first trimester doesn't end until 14 weeks – so there's that.
Here are other things that I learned this trimester + answers to the biggest questions from you guys.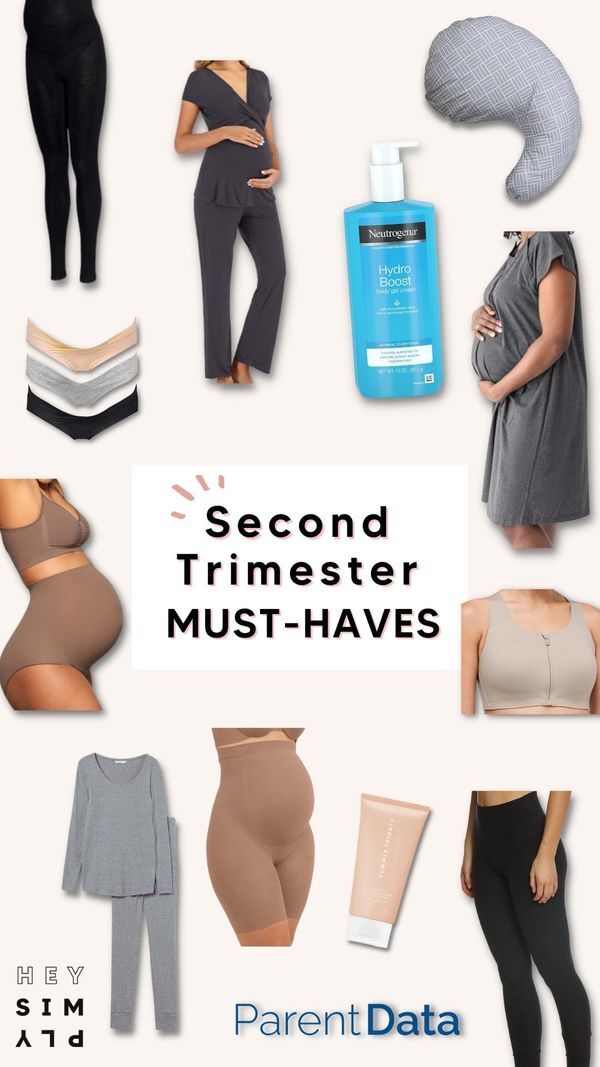 Related: My First Trimester Must Haves & Frequently Asked Questions
This pillow has been a savior to me. I tried the larger size pillows and even the smaller ones, but for some reason, this oddly-shaped moon pillow is the only thing that gives me comfort at night. Some people swear by the large "C" or "U" shaped ones, but it wasn't for me. Try this one first.

I'm a big fan of Emily Oster's books and after reading her first one, Expecting Better, I knew that I needed to prepare better for what to do after the baby actually arrives. – insert Cribsheet. This has been a data-driven look at the new norms around parenting that have helped me feel a lot more at ease with the decisions that we need to make like where the baby will sleep and whether or not we plan to breastfeed.
Bonus points: Sahir has been listening to it on audiobook and we're able to have really good conversations about the information.
Related: How to Get Audiobooks For Free (Legally!)

In the first trimester, I got away with wearing a lot more of my regular clothes, but as the second trimester hit its stride, I needed more comfortable clothing – especially maternity leggings. These were the cheapest ones, but surprisingly the ones that I wear the most. Highly recommend!

When it comes to working out, it's a shame that more brands aren't maternity-friendly. Luckily, Beyond Yoga is. I got one pair of these leggings and have worn them throughout my entire preganncy to workout or even just to run errands. They are super comfortable and the belly area can be folded up if you like high waisted things on your belly or down if you don't. I generally don't.

I knew that I needed to invest in a new sports bra when my boobs started to outgrow what I currently had. The thought of trying to squeeze a sports bra off of my sweaty body seemed terrible even in theory, so I invested in this zipper bra from Lululemon. It'll also work post partum and has been a lifesaver through my pregnancy.

It seems like the only time that I will likely embrace bodycon dresses will be during this pregnancy and it's a cute look. Somewhere along the end of the second trimester, you want to have more support under your clothing and I tried a few different brands. The Spanx mama shorts are a good fit, but definitely still provide compression. I would size up in these, even though they are a maternity fit.

Speaking of Emily Oster, this is her weekly newsletter that continues to share valuable information about parenting and active issues. While not everything pertains to me right now, I find it helpful to have the weekly update in my inbox. I recommend it to parents with all young children and it's free.
I bought two of these and have zero regrets. The maternity pajamas are made of the softest material and truly keep you comfortable. I know that I will wear them post partum lounging around. Plus, they have a special code for Simply readers – just use this code "SABRINA20" for 20% off of your purchase.

While you're on the Kindred Bravely website and using the code "SABRINA20" I highly recommend the Kindred Bravely dress. I wore this out a few times, especially to run errands and it's been so comfortable in my second trimester. I love that it's also nursing friendly so it can be worn postpartum.

When it comes to caring for your body, it's not just about avoiding stretch marks. I've found that my body gets really dehydrated – everything from extra chapped lips to dry kneecaps. I really like the Neutrogena Gel Body Lotion for everyday use.

Related: My Skincare & Body Care During Pregnancy
I talked about this in my first-trimester round-up too and in my skincare + body care post, clearly, I am a fan and continue to be. This is a non-greasy belly balm that you can put on your skin to keep it moisturized and help reduce the amount of stretching on the skin.

I read about these in an expecting moms group that I'm in and while early in my second trimester it didn't seem necessary, it absolutely was by the end of it. Just prioritize being comfortable during this time. That's all you need to do.

Related: My Baby Registry Must-Haves
FAQs
When did you "pop"?
I tried to pinpoint when this happened exactly and I think it was near my friend Lauren's wedding. I was about 18 weeks at the time and after that, it got harder to hide my bump. Before that we were playing a game of "baby or burger" – but then it truly became baby.
Have you felt the baby kick? What did it feel like?
So people say that they can start feeling the baby kick around 16 weeks on the early side. For me, it wasn't until 20 weeks.
I found out at my 20-week appointment that I have an anterior-facing placenta which basically means that my placenta has attached to the front of my stomach. It's not a bad or worrisome thing, it just happens to create a barrier between the baby and what I can feel outside of my belly – hence the reason it took me longer to feel kicks.
I wasn't sure what kicks felt like. People kept saying that it felt like "flutters" but what the heck does that mean? I'm not casually hanging around with butterflies to be like "oh okay cool, that's a flutter" – sigh.
But I get why they said that, it's because it's hard to explain. For me, it felt like a bubble inside of my stomach that would move around like someone blew a bubble inside of me and it floated. That's probably as useless of a description as a "flutter" but there you go.
Why did you decide to wait to share the news?
I shared a bit about this in my first trimester Q&A, but between waiting for the results of extensive genetic testing and in general, wanting to keep this for our little family – I just wanted to wait until the time was right.
I think that's so important for every family and especially every mom-to-be. Some want to shout it from the rooftops at 6 weeks and others don't want to say anything until the baby is born.
Truly it's your body and your decision, no one should feel pressured one way or another. At the end of it all, it's no one's news to share except for your own – so don't let your parents, siblings, in-laws, or anyone else tell you differently.
Have you chosen a name? Has it been difficult to decide on one?
We haven't! This has been so tough. We have a few names that we like, but we are unsure if the name will end up being something that we keep coming back to time and time again or something new entirely that we just heard and loved. Let's see.
What's been the hardest part?
My second trimester was good for the most part, but it's when my anxiety kicked in. If you're new here, you may not know that I've dealt with anxiety (specifically agoraphobia) for many years now and while I was able to keep it at bay in my first trimester, I think the 4th month was the hardest.
People started finding out about my pregnancy, I was showing more, and eventually, we made a formal announcement. The lot of it was a bit overwhelming for me.
Do people ask to touch your belly?
You know, I was warned that this would happen, but luckily I haven't encountered this much. Maybe it's recognition after having a worldwide pandemic, but most people have kept their hands to themselves, which is nice.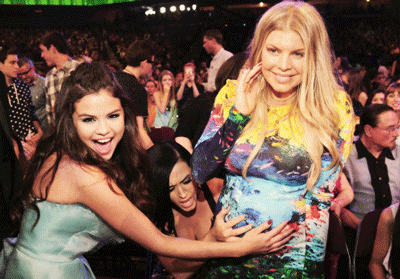 Best thing you bought for this trimester?
Hands down the Kindred Bravely pajama set. Not wearing maternity clothes was fine in the first trimester, but I just wanted comfort by my mid-second.
What was your babymoon like?
Oh, it was wonderful! Because of the nature of the travel right now and the fact that my husband's passport expired, we decided to stay local for our babymoon.
The trade-off is that Sahir planned the entire babymoon as a surprise trip. You can read more about the surprise babymoon here.
Related: What a Surprise Babymoon Looks Like
Are you working out? What program are you using?
I've only been working out intermittently, but when I do I am using the Peloton app for strength workouts like light arms + shoulders and prenatal yoga.
I'm really trying to be intuitive with my body and move whenever it feels good to me. Zero pressure here, but I've stopped going to workout classes like Barre, Pilates, and HIIT for the most part now.
What's been the most surprising part?
My body changing has definitely been an adjustment period. I used to love high-waisted things and I absolutely hate them now. I don't want anything on my stomach, especially not anything with compression. That was something new for me.
Also in general watching your body change so quickly can be jarring. I know that I'm growing a whole human so I try not to let it get to me, but I would be lying if I said I didn't notice it.
Did you get the dark line on your stomach?
It's called the Linea Nigra and it's a dark line that appears for many pregnant women. Yes, for me the line on my stomach definitely got darker.
Funny thing is that it's actually always been there, everyone has it – but for most people, it's not really visible. For me, it was always below my belly button and a light shadow (it almost looked like I had super-defined lower abs).
The line got darker till my belly button and then a light line appeared above the belly button. It doesn't bother me for the most part though, I know it will go away with time and there's literally nothing you can do to prevent it.
Related: Our Garden Party Baby Shower
Final Thoughts About My Second Trimester
I love sharing these special thoughts and moments with you guys. I hope it's interesting for you and helpful should this time come in your life or for someone that you can share this with.
You can read my first-trimester post here + other motherhood & pregnancy posts here.
Shop the Post