Whew, here's the tea on this post. I wrote the majority of it before I had my baby – but since I went into labor three weeks early (spoiler alert) I wasn't able to publish it until now. You can catch up on my first and second trimester updates here.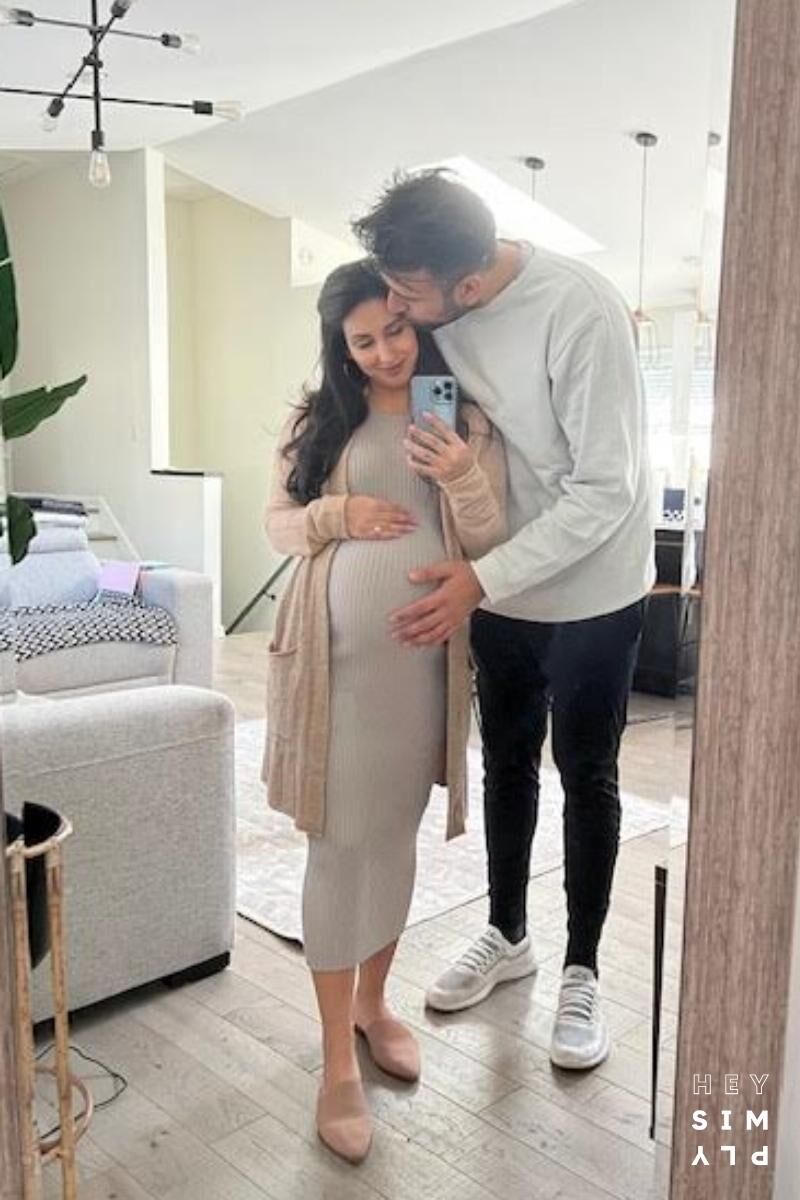 Related: My Baby Registry Must-Haves
When did you start working on the nursery? How did you decide on the design?
We started working on the nursery towards the end of the second trimester. I used a lot of inspiration from Pinterest. I knew that we would be in this home for a few months, but not for too long so we will need to rebuild the nursery in the new house.
The design is very neutral with pops of greenery and blush. You can see our nursery tour here.
How does the 3rd trimester compare to the 2nd?
This is different for everyone, but for me the second trimester I had a lot of energy and that slowed down in the third trimester. I started to get more uncomfortable, but I wasn't miserable at all. I had to give myself the time to just take things easy.
Related: My Second Trimester Must Haves & Frequently Asked Questions
Are you very uncomfortable?
It depends on the day. In my second trimester, I started to have this killer rib pain that really took over most of those months. Surprisingly, it went away for the most part in my third trimester and was replaced with a strong pelvic pain. The doctor said that because I'm small the pressure of my belly was likely pulling on a nerve that was getting pinched. I felt this all the way until I gave birth.
What is your biggest fear right now?
Honestly, I'm a little scared for labor. Really scared for afterwards. I have been dealing with anxiety for the last few years, so I'm worried about postpartum hormones and what that will look like for me.
What was your biggest craving during your pregnancy?
I honestly didn't have many cravings during my pregnancy. In the beginning I only wanted childhood foods that my mom used to make for me like "meeti roti" and ramen noodles. By the end of my third trimester, I was having boba tea every other night.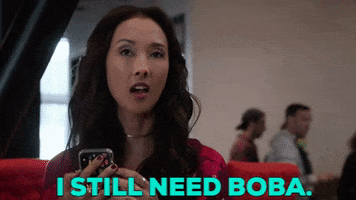 Did you take any classes? Do you recommend them?
Yes, we did 4 pre-birth classes. We did the Kona birth class (it's a natural birth based class, and I do plan to get an epidural, but the class was still very helpful). I think it's even more beneficial for your support partner to learn about what's coming.
We also did a baby basics, breastfeeding, and infant CPR class with a local hospital.
How much weight did you gain?
I honestly hate this question, but I understand the curiosity. Weight gain is different for everyone, and let's remember that I'm only 5'1. Because I had so many food aversions my first trimester, I actually lost almost 5 pounds then. All in all, I gained about 25 pounds which is a healthy amount of weight for my size.
Favorite clothing brands?
Right now I'm wearing whatever is comfortable. Shirts that are a size larger and lots of loose sweatpants. I've pretty much quit wearing my own things and exclusively wear Sahir's boxer briefs now. Oops.
Have you packed your hospital bag? What did you put in it?
I did an entire post on this, you can read everything here.
Related: What I'm Packing In My Hospital Bag
Which stroller did you pick?
We went with the Nuna Triv. It was down to the Nuna Triv vs. the Uppababy Cruz and we went with the Triv. It was the lightest full function stroller on the market and while the "suspension" may not be as good as the Uppababy Cruz, the weight offsets that.
Plus, I don't plan to go "offroading" with this stroller often. You can fold it up single handedly and it's super compatible with the car seat that we chose, the Nuna Pipa RX Lite.
What's your plan for feeding the baby? Will you be nursing or using formula?
You know, I've found it the hardest to prepare for feeding since it can literally go one of three ways (or a combination of them all). I'm planning to nurse, but am open to pumping or using formula if breastfeeding doesn't work out for us.
Have you been working out?
Aside from some prenatal yoga on the Peloton app, I've truly quit working out. With this pelvic pain, walking is really miserable for me because the nerves get pinched every time I take a step – so even walking Theo is hard for me.
Did you have Braxton hicks contractions?
Not yet, I don't know what they feel like but haven't had them.
What's your plan for maternity leave?
I plan to take at least a month off and ease back into things as I find bandwidth. I likely won't go back to work full time until three months. Luckily, my team has been preparing for this time and is ready to keep things going while I step away to focus on family.
We have so many more motherhood and baby posts coming soon including post parturition must haves, the only 10 things I wore after giving birth, and my labor and delivery story. You can catch all of my motherhood posts here.