The day that this post goes live, I am almost 7 weeks postpartum which is insane to think about because the time just flew by. There are so many things that I wish someone had told me, and I'm working on the blog post to to share all of the things that I wish on you to help you in this chapter of your life.
I wrote the blog post throughout those seven weeks, and I wrote it in chunks as I was experiencing all of the new feelings of being a new mom. These are very real feelings that I had throughout this time.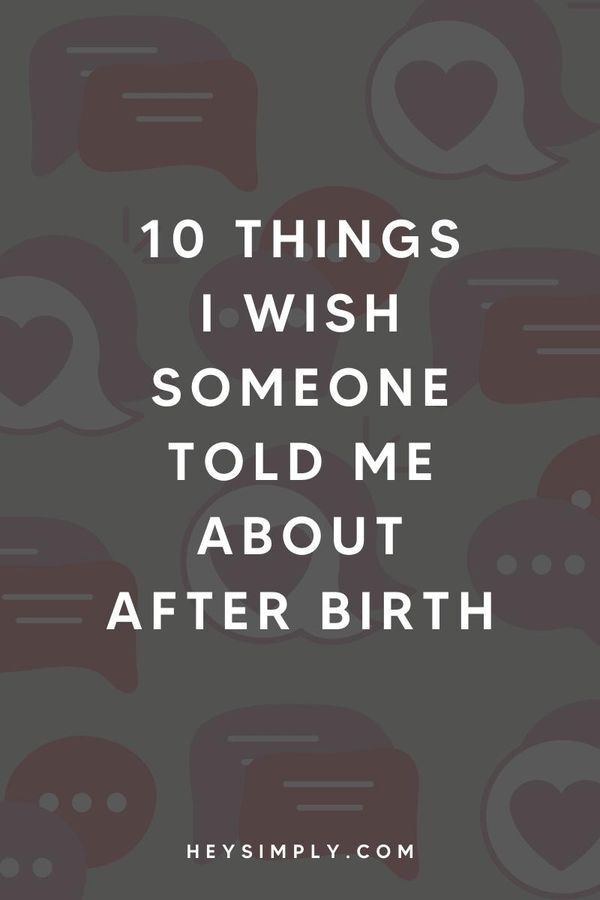 Related: What I'm Packing In My Hospital Bag
What's really crazy is that when you have the baby in your stomach, up until the end of your term, you're seeing the doctor every week. Once you deliver your baby the next appointment to check up on you isn't for 46 weeks.

This is especially troubling to me considering so many women I have postpartum depression or anxiety. The toll that it takes on your body and the trauma that you face mentally, physically, and emotionally; it seems like it's a really bad idea to not have anyone checking up on mom after giving birth.

I feel really lucky to have such a supportive community and family available to help me, but I truly feel for the women who don't have partners that can help or have to go back to work immediately. I do have family around to help and I think that this is a really troubling process especially having gone through it myself.

So if I can give any advice it's to reach out to your community, hire help if you need it, ask family and friends to come and stay and help. Being alone is really hard during this process.
Whether you have a vaginal birth or a C-section, any type of birth is really traumatic on your body, and you have to be really kind to yourself. Don't stop with your postpartum care even if you start feeling better. It'll catch up to you.

Do your sitz baths daily, take your prenatals, and painkillers (even if you lower the dose).
Everyone preached about no snaps and only zippered onesies, and I agree with that for the most part. We don't find two way zippers super important (Old Navy is a great place to buy these) because we usually get her in just a diaper during feedings – but it's a nice to have.

Wanna know what's ESSENTIAL? Freaking attached mittens. We heard about footies, but no one said anything about mittens!

Mila was born with super long nails and would scratch herself and me all day long. Their fingers are too fragile to file in the beginning so mittens are a must and attached mittens are everything if you have a baby with talons.

Here is our favorite electric nail trimmer to use after her nails got a bit tougher.
Related: Third Trimester Q&A
Hire a lactation consultant. We used Katherine Morrison in Atlanta but you can ask your doctor or hospital for a recommendation.

Insurance usually covers 6 sessions so use them. We spaced ours out to once or twice a week because our problems kept changing.
How many newborn clothes you need really depends on the size of your baby. Could be none, or they could be in those clothes for a month+.

My advice is to buy 10 pieces and wash 5 in advance. Keep the tags on the other 5 in case you return them. These are our favorites:
1) Colored Organics
2) Kyte baby
3) Goumikids (code SABRINA15)
Apply your lotions and oils to prevent stretch marks AFTER you deliver even more intensely then you did during pregnancy. It's a cruel fate that when your body starts to shrink back it'll make even more stretch marks.

My favorites are Bio Oil and Summer Fridays Belly Balm.
Related: My Skincare & Body Care During Pregnancy
Being alone takes a toll on your mental health. When you feel up to it, allow friends to come visit and bring you small joys like coffee (I'm still drinking decaf lattes) or just swing by for 30 mins.

FaceTime calls are also great options if your far away from friends or family. It'll help break up the monotony of your days.
Save your favorite things. This is something that I did when I found out I was pregnant. I'm a big show re-watcher and I love watching episodes of my favorite shows over and over again.

I purposely stopped watching New Girl, The Mindy Project, and movies like To All The Boys I Loved Before – feel good entertainment.

See all of my favorite feel-good tv shows in this post.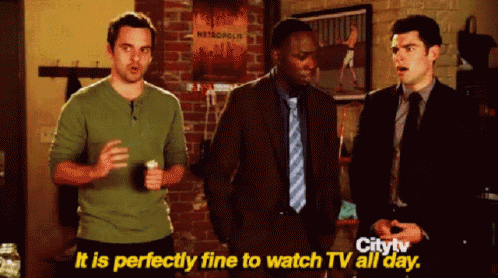 Buy more burp cloths than you think you need. We have a combination of two sizes- a larger one and a smaller one. I usually use the smaller one for keeping under my breast as I'm feeding and the larger one as a burp cloth.
Related: My Baby Registry Must-Haves
Don't feel bad for investing in postpartum clothes for yourself that are good quality. I wore my Barefoot Dreams robe, a nursing bra and some postpartum undies for the majority of my days.

It's important for you to feel good and whatever it takes to make you feel comfortable it's worth investing in yourself. Add pieces for yourself to your baby registry or ask for them for birthdays or holidays. I have a blog post on the only 10 things I wore postpartum coming soon.
Final Thoughts on 10 Things I Wish Someone Told Me About After Birth
I hope this is post is a testament how real these emotions are. Postpartum life is really hard and being a new mom is really hard. All the emotions that you feel both logical and illogical seem to surface at about the same time, plus it doesn't help that there is a crying baby that needs all of your attention. And for someone like me, my mind just shuts off when I hear her screaming.
That being said, these seven weeks have flown by and I can't tell you how this has been the fastest time of my entire life. Ask for help, be very transparent about what you're feeling, and turn to your support partner, your friends and your family. Surround yourself with people who understand you and make a circle even if it's one or two people of moms because people who have been through this can understand the struggle just a little bit more.