I swear when I started to make this list I intended to only include four or five shows and then I realized that 1) I watch way too much TV 2) I apparently love old shows and 3) I just prefer feel-good TV shows. With all of the chaos and uncertainty in the world, I feel anxious ending my day with something intense like Narcos or Lost. For the life of me, I can't get into reality TV and I kinda just prefer attractive trained actors and actresses who are following a script written by talented writers and a high production budget. Sue me. So feel-good TV shows are what I've been gravitating towards lately and here is my list of what to watch when you just want to be happy.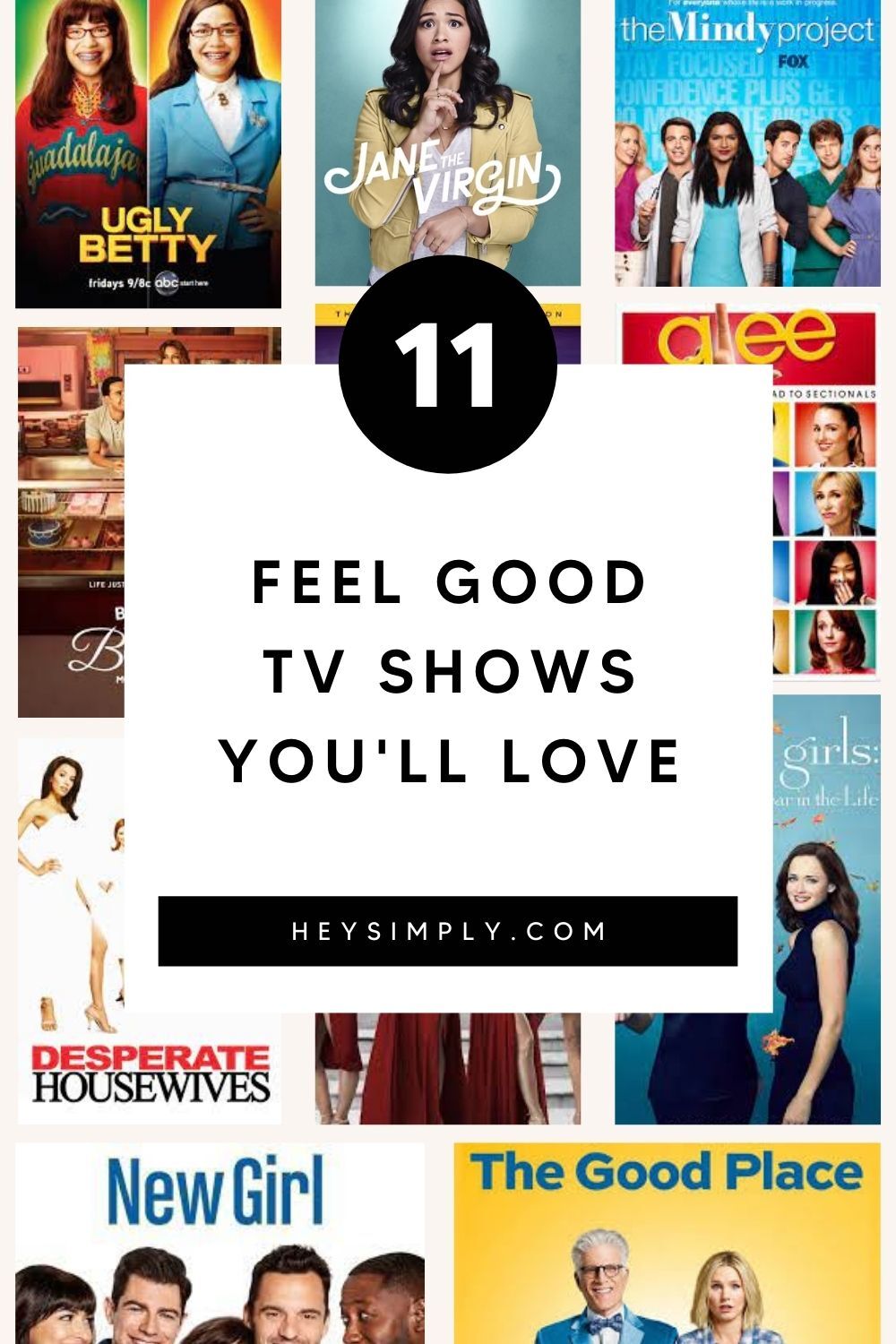 Ugly Betty
This is a throwback TV show that's now available on Hulu and gives me all of the feels. It's based on a smart and witty woman who lands a job at a big fashion magazine without having any style. Think a prequel series to The Devil Wears Prada with a better ending. This American dramedy is based on a Colombian telenovela called Yo soy Betty, la fea and was even remade into an Indian soap opera, Jassi Jaissi Koi Nahin, which was honestly the only Indian drama I could ever handle.
The Baker & The Beauty
Most of the shows on this list are old, but this is a new one. With only one season out and hopefully a second one coming soon, this is a light-hearted tv show about a beautiful heiress turned actress who meets a regular man and starts a whirlwind romance that has deep impacts on both of their lives. Man, that was a good description – I should do this for a living. Not only is Nathalie Kelley, who plays the lead, Noa Hamilton, absolutely gorgeous and has the best accent (read me bedtime stories Nathalie!) but the parents in the show are adorable. Sahir and I watched this one together and both loved it.
Related: Documentaries You Can't-Miss on Netflix
Desperate Housewives
I watched this one back in college and loved it the first time around. It was funny, adventurous, had drama but not too much, and had Eva Longoria – so that's a win on its own. Sahir and I are rewatching this one right now together and I can't believe how must stuff I don't remember. Dare I say it's even better the second time around?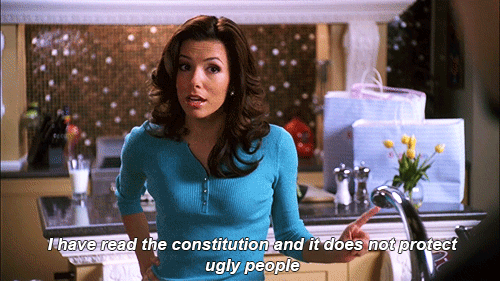 Jane The Virgin
For about three years Netflix kept popping this up to me in the recommended section. Seriously a 98% match? You've got to be kidding me. How can a show with such a stupid title be good? But boy, they were right. I loved this show. It's a parody off of Spanish telenovelas and once you accept that it's made to be a little extreme, it's kinda wonderful. I understand why it won so many awards. Talk about feel-good tv shows!
Fuller House
I think this show was designed for people in their 20s-40s who grew up watching the original Full House and tailors to their nostalgia. Fuller House is the return of DJ, Stephanie, Kimmie, Danny, Jessie, and Joey from the original show in a news story about the girl's grown-up lives. Obvi – the Olsen Twins are nowhere to be found. Even so, if you watched Full House growing up this is great background noise to have on when you are working or just around the house. You'll catch snippets and find yourself smiling.
Devious Maids
Post Desperate Housewives, Eva Longoria created Devious Maids with four female Latin actresses as the leads. One of them was actually also in Ugly Betty. The show follows four Latina maids who work for ridiculously wealthy families in Beverly Hills. The show will quickly suck you in with its drama and glamour, but be forewarned that it only had four seasons and was cut off a bit short. You'll understand what I mean when you watch it #nospoilers.
Related: The Best Netflix Shows To Watch With Your Man
The Mindy Project
I will go to my grave saying that this is one of the best shows ever created. I watch it when I'm sad, I watch it when I'm happy, I watch it on a bad day and even on a good one. Mindy Kaling is a writing genius and I loved what she did with The Mindy Project. However, I have to say that my recommendation ends before the last season because I don't know what the heck they did with that and I think all TMP fans collectively decided that we're gonna pretend the final season didn't exist.
Glee
This is another one I watched when it first came on and again years later. Man, I really love watching old shows. It's about a high school glee club that falls into the traditional challenges of high school with cheerleaders, jocks, nerds, and misfits. Ryan Murphy created this show with Lea Michele as the lead and it's a pretty good show – especially if you overlook how potentially problematic Lea became later.
Gilmore Girls
This show is built on relationships between mothers and daughters and if you are a girl, you might love it. It's witty, smart, and the banter is hilarious. You might even be inclined to move to a small town just because you fall in love with Stars Hallow. Be forewarned, don't Google this show if you don't want pretty serious spoilers. People have a lot of opinions about the 4 part movie series they made years later. And well, watch it and then we can talk.
Related: These Are The Best Bollywood Movies on Netflix
New Girl
I love this show. I just do. If you're looking for one to watch with your male companion that's the safest bet it's probably this one. Zooey Deschanel is cute and quirky and you'll quickly fall in love with the male leads on the show. Unlike many other shows, the last season isn't completely terrible and actually gives the show a proper ending – even if we all still don't know how to play True American.
The Good Place
Let's just address the elephant in the room. Kristen Bell is America's treasure and needs to be protected at all costs. She's a brilliant actress who brings a lovable quality to an otherwise relatively annoying character. The basic premise of the show is that a girl who was quite terrible on earth gets "accidentally" sent to The Good Place in the afterlife. Chaos follows.
I'd love to know what shows didn't make my list that you love. Clearly, I'm a TV junkie (let's call it market research for blog posts like this one), and if you want to see other recommendations for TV shows check out these posts.
These Are The Best Bollywood Movies on Netflix
Stop Everything and Rewatch These Teen Dramas Immediately