Okay I'll admit it. I love watching TV. Like probably a little too much. In fact, I'm borderline obsessed. I know what you're thinking – hey that's not that bad. Everyone likes to Netflix & chill (the real kind) and plus TV shows are pretty much cinematic masterpieces that tell compelling stories that need to be told. But no, I don't watch those show. Narcos, The Handmaiden's Tale, Mr. Robot – all amazing shows, award-winning in fact – but not what I'm watching. I'm usual on a serial bender of teen dramas with little substance and a lot of fluff. To give myself some credit, it's because 99% of the time I'm multitasking and while I'd love to spend 60 whole minutes reading Spanish translated subtitles on my screen while Pablo Escobar builds a freaking crime lab – it's just not gonna happen. I'd rather watch these Teen Dramas on Netflix.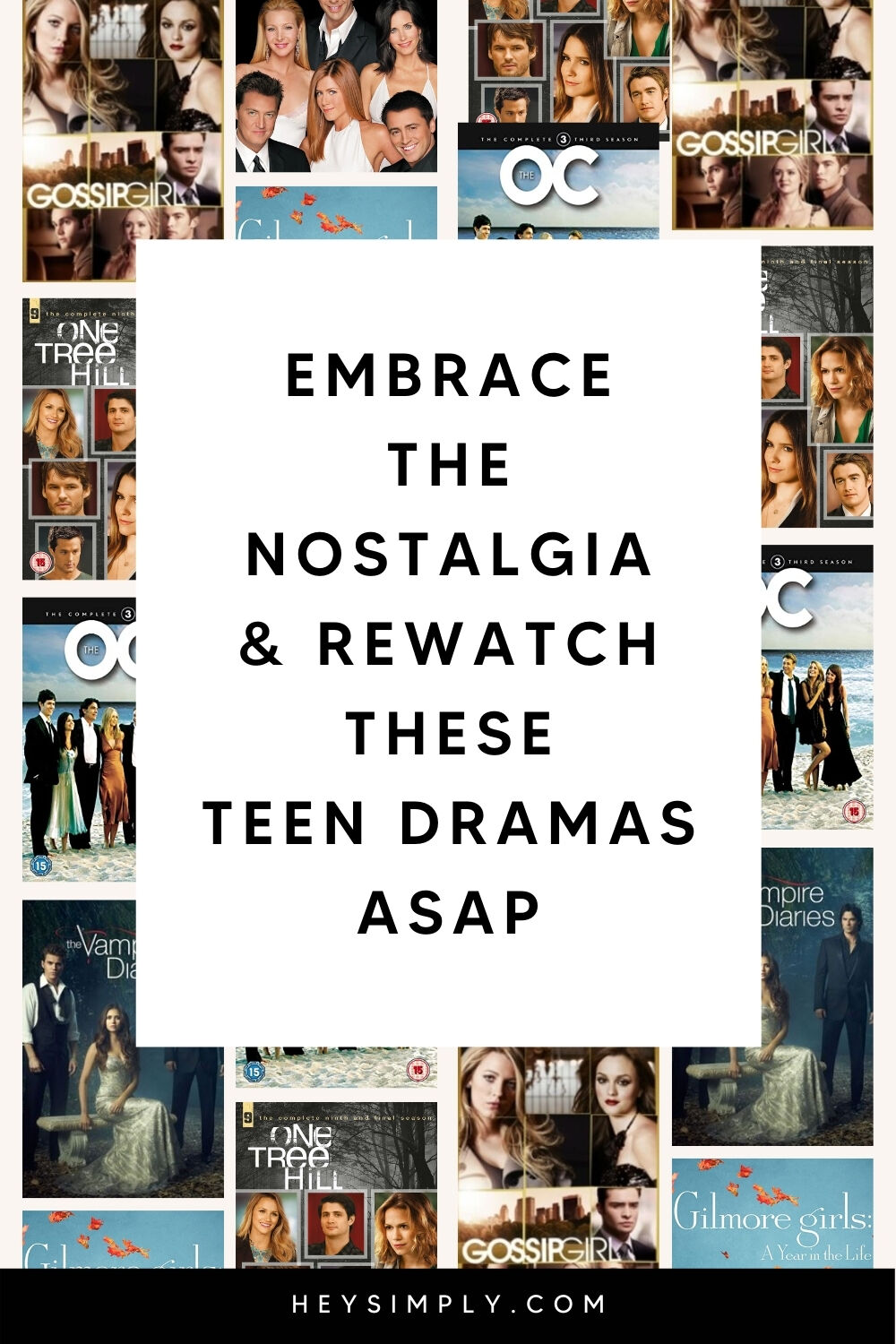 Right now, television for me is pretty much high-quality background noise. I'm always writing a blog post, fixing my editorial calendar, or working with my team when I'm watching TV and reruns are the best because they are familiar and I don't feel like I have to stop and watch every minute of what's happening.
Best Teen Dramas On Netflix
GOSSIP GIRL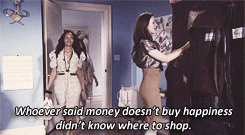 I recently rewatched all the episodes of Gossip Girl and I feel like I loved it more than the first time around. This is a show from a decade ago that you could literally pick up and release today and it would be just as good. Just swap the phone calls for text messages and you're golden.
ONE TREE HILL
I think I was 15 when I first realized that girl crushes were real and mine was Brooke Davis. I'm a sucker for a sassy outspoken brunette (cc: Leighton Meester in Gossip Girl, Rachel Bilson in The OC, and Lauren Graham in Gilmore Girls) Also the show was way ahead of its time in terms of the need for online privacy & stalkers. We learned a lot from Peyton's mistakes before Penn Badgley freaked us out in "You".
THE OC
Laguna Beach before the real Laguna Beach? Yes, please. I remember binging this show on DVD – (I know, I freaking said DVD) back when my sister was home from college on spring break. She got me hooked and I loved every minute of the California drama unfolding.
VAMPIRE DIARIES
Were you #teamStefan or #teamDamon? Is it possible to be both, except not for Elena? I started this one on my own, but my husband quickly jumped in and started watching it with me. I love how quickly this show moves and how there's always a new storyline to follow. We finally finished the show in 2020 – worth finishing, multitask through season 6.
GILMORE GIRLS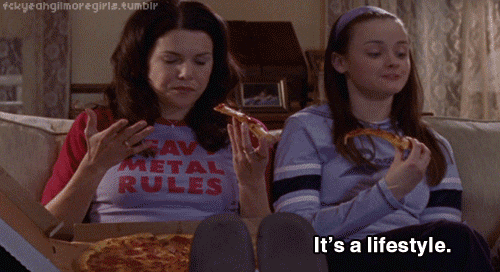 Was this the origin of witty banter? Maybe? Probably. Let's say yes. The conversations between Rory and Lorelei make all of us want to get in on the action and maybe even move to a small town like Stars Hollow? This show hasn't lost its charm and we know that because the Netflix 2017 reboot picked up exactly where they left off – sheer perfection.
FRIENDS
I know this isn't technically a teen drama, it's actually a mid-twenties comedy but is any old-school roundup truly complete without Friends? The show has barely aged (minus the technology they use) and it still makes me laugh every single time.
---
Final Thoughts on Teen Dramas You Should Watch on Netflix
In the rare moment that I'm not working on my computer while watching TV I usually want something easy & something that can make me laugh. The Handmaiden's Tale is amazing but it kinda makes me sad and full of weird nightmares if I watch before bed. Maybe that's why I always run to my favorite old comedies? Sounds like an idea for another blog post….
Sidebar on The Handmaiden's Tale – I watched the first few episodes and it was so freaking trippy. It made me so mad and also terrified at the same time that we as a society are hurling in the direction of this reality.