Even after working out consistently for over a year, I still don't understand when people tell me that they crave a workout. The only thing I've ever craved is chocolate and boba tea, but somehow I'm in the minority. Do I feel guilty missing a workout? Sure. But do I crave one – eh, that's a stretch? When looking to find motivation, I turned to a professional to see how she powers through her workouts – even when she's over it. Meet Umama, I love following her page @smallandstrong.fit and couldn't think of anyone better to share some tips on how to power through your slump and take care of your body. Umama Kibria is the Founder of SASS Brands the digital marketing agency behind some of the nation's leading gyms, influencers, and startups in the health and fitness industry. She was named Jezebel Magazine's Best Fitness Influencer, 11 Alive's Community Spotlight Leader, and one of the 39 Atlanta Female Leaders to Follow on Social Media by Startup Sisters USA.
With more than 95k+ members on her Instagram channel @smallandstrong.fit, Umama has connected the health and wellness communities across the nation with her event series, Sweat With US and she recently launched her own athleisure brand to take you from the office to the gym Small & Strong.
Related: 5 Unexpected Ways To Motivate Yourself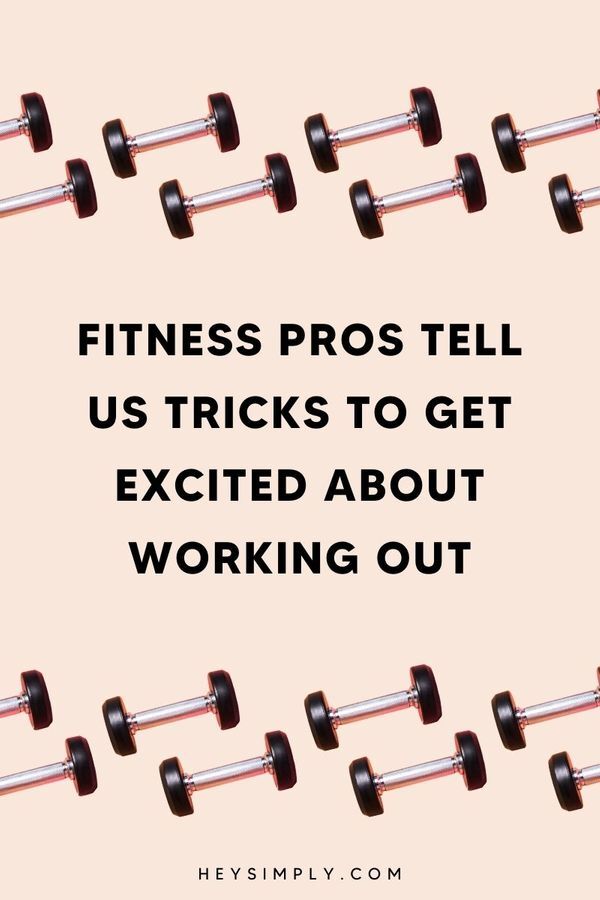 1. FIND A FITNESS PROGRAM YOU ACTUALLY ENJOY
There are thousands, yes, thousands of programs out there that allow you to be active in any way you choose. Love to dance? Play tennis? Are you a guitar hero pro? There is even a drummer-style cardio workout with weighted "ripstix" where you can rock out for an hour and burn calories. Umama says, "The most effective workout program is one that you can actually stick to. Do your research by gym hopping or scoping our Instagram pages for workout types that fit your lifestyle and goals."
Related: What I Learned From Completing 12 Week BBG
2. JOIN A COMMUNITY
"Whether it's in a studio or with a virtual group, the community is a life-saving tool for longevity because it offers us a sense of kinship and belonging. Fitness is an incredible way to connect with people through any type of movement. Whether it's exploring hashtags and places on Instagram for your local community or meeting friends in the gym it's important to find belonging with like-minded and goal-oriented people." – She's right. Swap those dinner dates for workout dates and you and your friends will be able to spend time together and feel great about it afterward.
3. DON'T BE AFRAID TO GYM HOP
Umama says, "Test your confidence and strength in new training environments. Gym hopping gets us out of our comfort zones, challenges us to have a student mentality and ask for help. Being in a new space teaches us the value of making new friends whenever we go." Challenge yourself to join a program like Classpass or attend local events like Sweat With ATL to help get you to new workouts and try new things.
Related: Megareformer Pilates 101: The Hardest Core Workout You Will Ever Do
4. SHOP FOR NEW CLOTHES
Nothing will get you to the gym faster than a cute outfit or new shoes to try out. There are certain pieces that you can invest in (remember my pitch for these $100 leggings?) and some that you can save on. Just make sure that the material is made to withstand the type of workout that you do. Your outfit should move as freely as you do. I find it best to find pieces that can move with you from the office to the gym (can I get a hallelujah for athleisure?) & I love Umama's new brand.
Related: The Stylish Running Shoes That Every IT Girl Is Talking About
5. LOOK AT THE BIG PICTURE
Have you ever been to a gym and they ask you for your motivation for being there? You want to sucker-punch them and say 'to get in shape' – duh. (Then you realize they can probably take you) The truth is that there is a method to their madness. If you are only looking to get lose weight, that will wear off fast. Look to fitness to break up your day, provide you with energy and conquer the day. Umama says, "When we strengthen our bodies and minds, we strengthen the vehicle we use to navigate our big life goals. Fitness teaches us the basic principles of discipline, structure, and self-confidence to know we're worth it. That's the recipe for success to transition into any field."
---
Feeling like you are in a rut is totally normal. The key is to find motivating factors that help get you over the hump. I like to think of my fitness journey as me moving a boulder up a hill. Somedays I make a lot of progress and some days just a little. Even if I stop, the boulder won't roll all the way down – unless you wait too long. Catch your boulder while you can.