When I started getting into fitness, I knew that I wanted to invest in things that would get me excited. I started with new sports bras, new leggings, and an overall new workout wardrobe – what I didn't touch were my shoes. This was pretty derivative of my everyday shopping situation. I struggle so hard to shop for shoes because I naturally have a wider foot in the "toe-area" and ultimately become so uncomfortable in almost any shoe after just 8 hours in them. That's probably why when I find a brand, I stick to it. For years, Nike was the only option when it came to fitness shoes, but even those were uncomfortable for me. Cute, but painful after a while. SO – old shoes it is! Until a few months ago…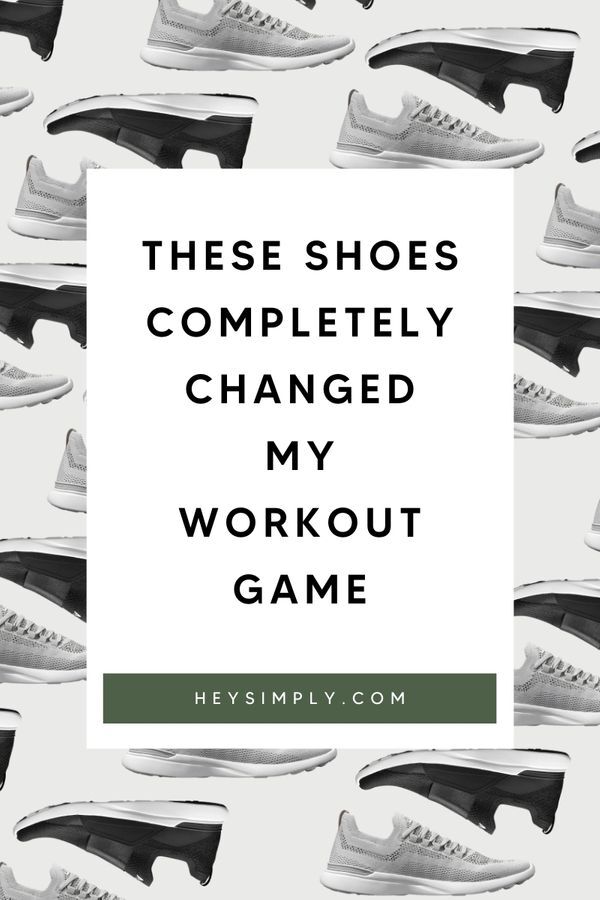 A while back I saw a few people that I follow on Instagram wearing the brand APL and I thought the shoes were pretty cute! Fast forward a few months when I finally had bloody soaked blisters from trying to HIIT train (hello BBG week 2) in my streetwear Nikes – I went to Sahir and asked him if he knew what Nike's would be good to for HIIT training, when he said "Why don't you try APL?"
Huh?
What?
How do you know about those?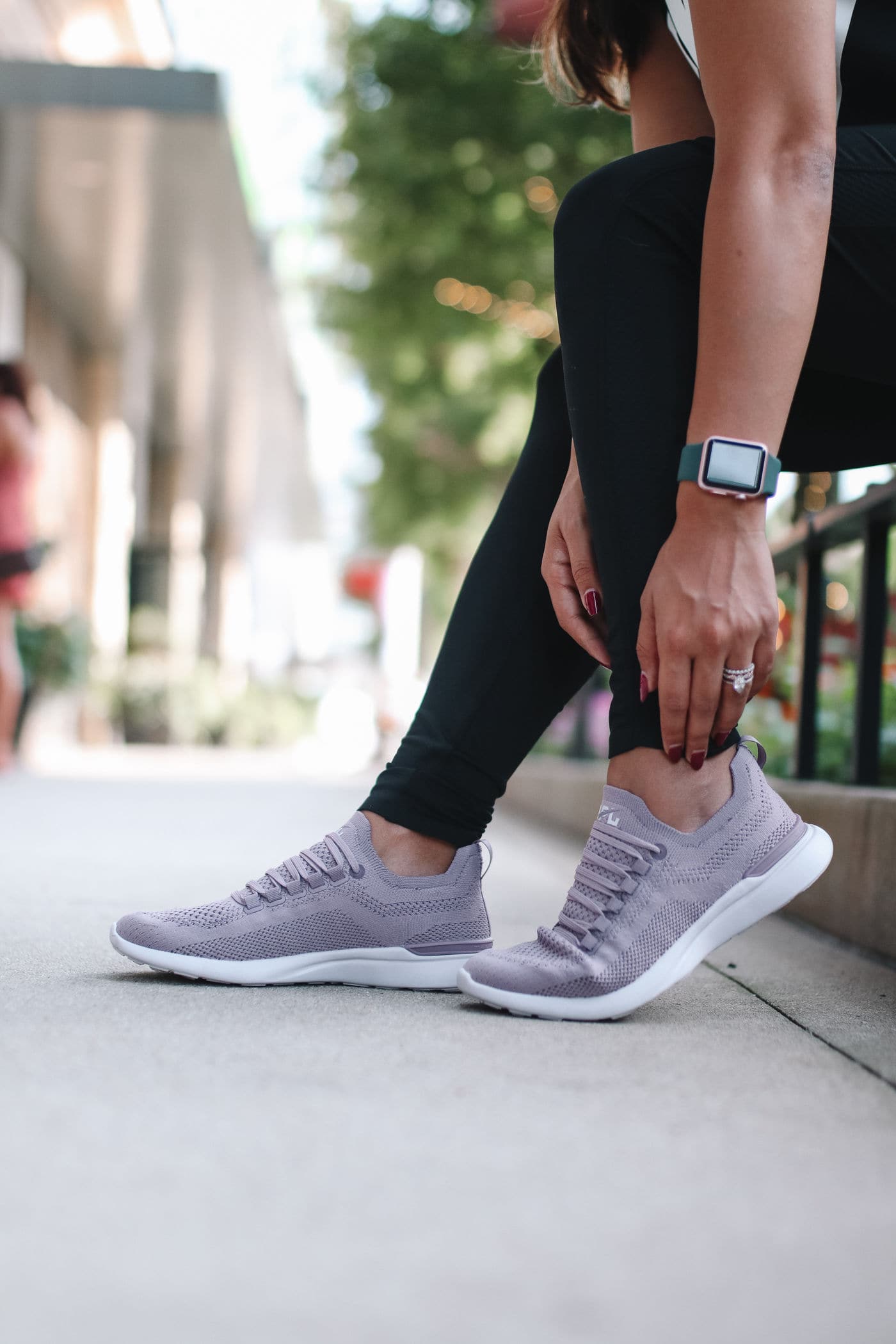 Sahir has always been interested in shoes and said he noticed them being sold in a lot of the boutique fitness studios that we go to and Lululemon. Super impressed, I was sold. I went onto phase 2 and started researching like crazy. Watching YouTube unboxings, article reviews, color swatches, anything that could possibly tell me if these were wide-feet friendly. Turns out, they are. APL (which stands for Athletic Propulsion Labs) created sneakers that combined performance and design – so not only are they cute but they are actual, real running shoes. In fact, the first style they ever launched was a basketball shoe that ended up being banned from the NBA in 2011 because its technology was literally too effective at helping athletes jump higher. Whoa.
Related Post: The Best Free Workout Programs You Can Do From Anywhere
So let's get to it. How much do APL shoes cost? Surprisingly, the same as a new pair of Nikes. The shoes range from $140-$200 depending on the style that you choose. Here's the breakdown: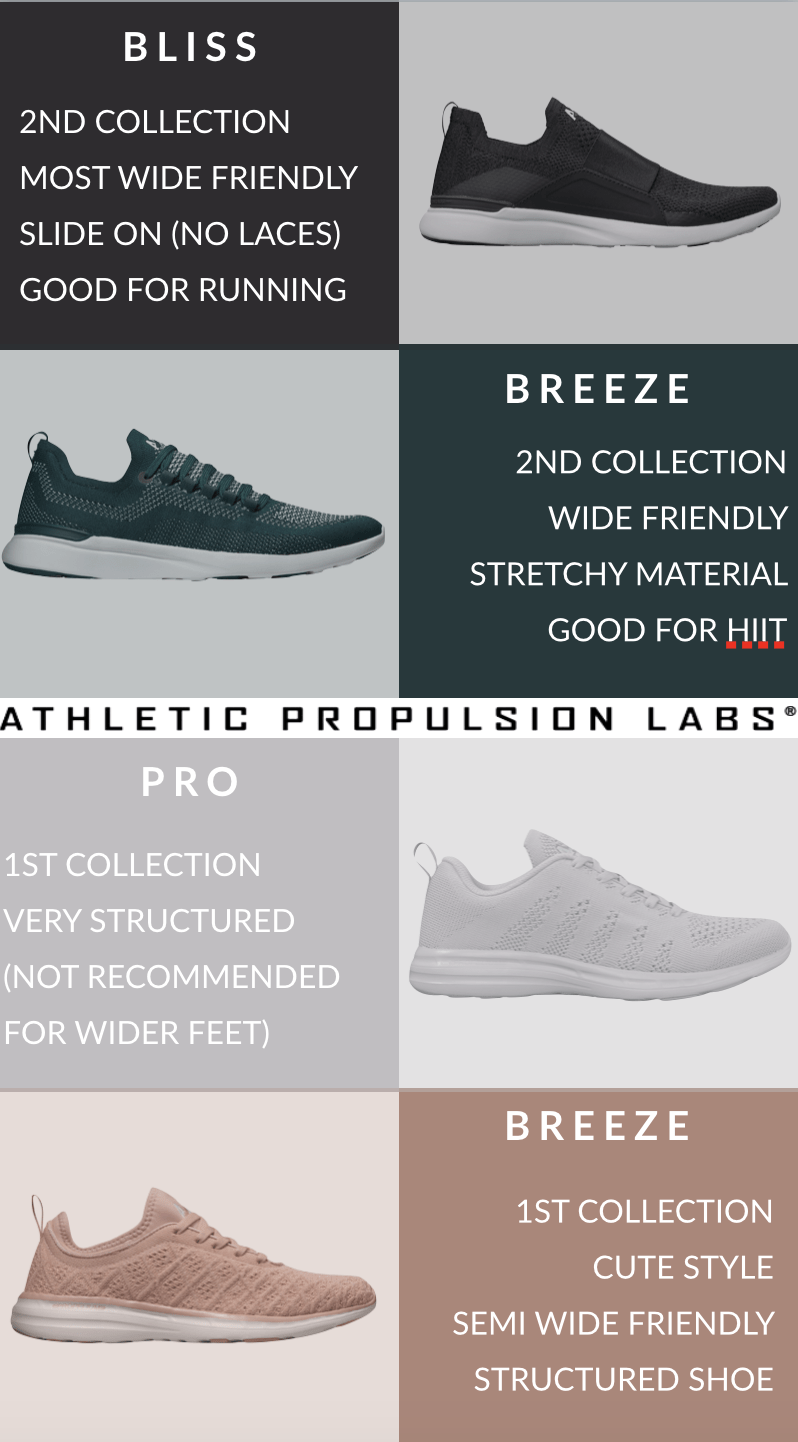 See more Breeze styles here, See More Bliss styles here, See more Pro styles here, See more Phantom styles here
Related Post: 8 Genius Rules For Working Out During Lunch
I am now the proud owner of 3 pairs of APLs and honestly. I don't feel bad. I wear one almost everyday between my different workouts, morning runs with Theo, and just running errands. Before these, I was so conditioned to discomfort that I don't even realize when shoes are too small for me because crowding at the toes felts kinda normal. Shoes that are functional and fashionable are a win in my book!
SHOP THE POST