I get it. We're all busy. It's tough to make it to the gym or a studio class. Time is scarce between work, school, family, and extracurriculars. Sometimes the $30/pop for a class just isn't feasible.  The good news is that there are so many great free programs available online that you can do in the comfort of your own home with little to no equipment. Here are my favorite free online workout programs.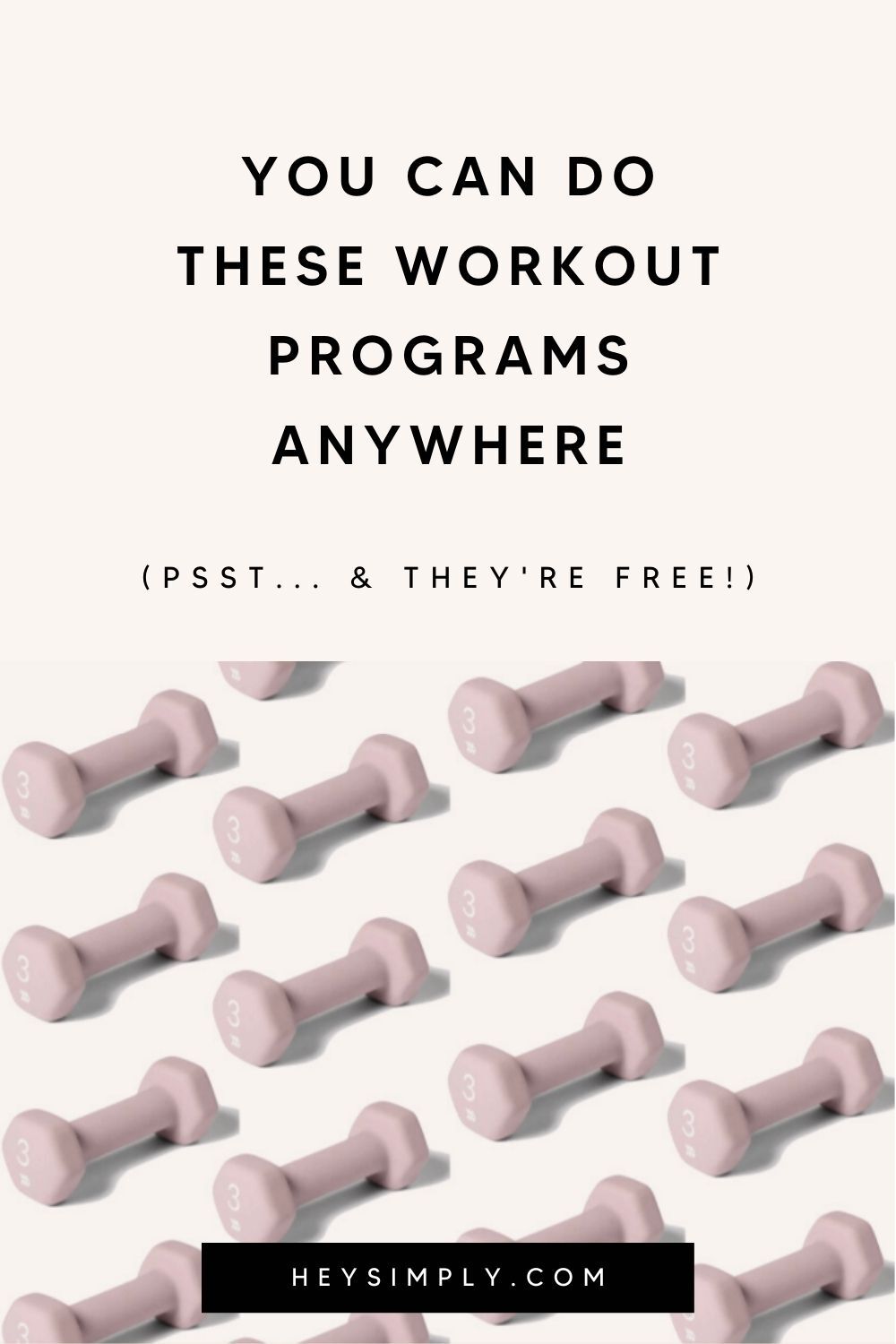 4 Free Online Fitness Programs
BLOGILATES BY CASSEY HO
I've been following Cassey since she started in 2009 and it's incredible to see the empire that she is built. From her PopFlex activewear line to her Blogilates app, Pop Pilates classes, and PIIT28 bootcamp program – she literally has a workout for every person. You can find her videos on YouTube for free or download her app and pay $1 a month. Seriously so worth it. My general lunchtime workout is 1 mile on the treadmill and 2-3 Blogilates videos. I try to follow her free monthly calendar that she emails out every single month with what videos you should do everyday. Seriously, I've never felt prouder of someone that I've followed for so long. She deserves every ounce of success she gets!
Related: The Difference Between Barre, Pilates, and Megaformer Workouts
TONE IT UP BY KARINA & KATRINA
I first discovered the TIU girls from Lauren Conrad's blog and absolutely loved them. These ladies are so bubbly and make you want to be friends with them immediately. They do the most beautiful videos from scenic locations and their videos take little to no equipment. They also post a free weekly calendar to help you stay on track and have a nutritional program if you want to get really serious! You can see their YouTube channel here.
POPSUGAR FITNESS BY ANNA RENDERER
If you love PopSugar as much as I do, you know that they don't do anything halfway. So when they launched their fitness channel, they went all out. PopSugar features fun and unique workouts that get you excited about fitness. I learned about POUND the drummer-based workout from one of their videos and recently saw that they featured the Vixen Workout that I'm obsessed with here in Atlanta. Follow them for fun, free, engaging workout videos.
Related: How To (Actually) Find The Motivation To Work Out
THE FITNESS MARSHALL BY CALEB MARSHALL
I'll admit, I've never done a video from The Fitness Marshall, but I've watched a ton of them. With over 1.2 million subscribers, Caleb Marshall knows what he is doing. He encourages followers to make their own playlists and customizing their workouts! A full workout is defined by two warm-up videos, eight main workout videos, and one cool-down video! So fun!
---
There you have it. Instagram fitness gurus have been popping up daily, but I prefer a place that I can go that's easy to navigate for my fitness trainers. I've also paid for a number of subscriptions so that I'm supporting the trainers whose channels I visit regularly. I hope this post inspired you to check out some of the best fitness talents on YouTube.