Anytime that I say that I go out for a jog I get an influx of messages asking how I started running, how to build motivation and tips for beginners. Let me be clear when I say that "going for a run" often means a mix of walking and jogging. So perhaps, jogging for beginners might make more sense here.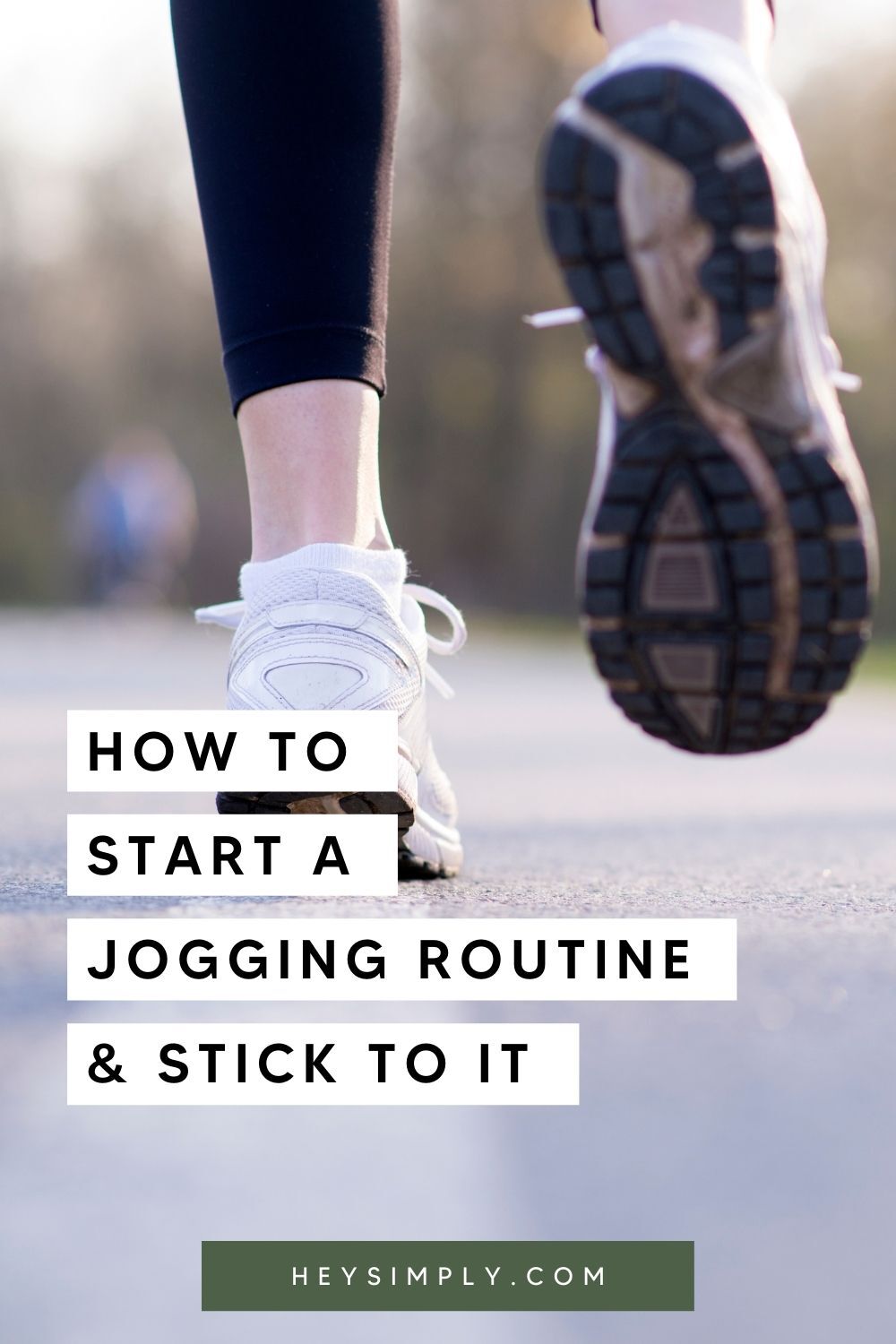 My entire life I've been terrible at running. In fact, in high school, I got a B in PE because I couldn't finish a mile in under 12 minutes. I'm still salty about that.
As time has gone on and my metabolism has slowed down (RIP chili cheese fries) I have found ways to build a jogging routine that works for me.
Have a Positive Outlook
Whether you fall into the "I hate running" or "I love running" camp – realize that mindset is everything. You will never truly want to be good at something you hate, so change the narrative.
Tell yourself that you want to be someone who can run a 5k and that you will work towards this goal.
Jogging Is A Habit
Like other habits, building a habit of jogging or running takes time. I recommend setting a goal to tackle a 5k about 2 to 3 months out so that you can properly prepare your mind and body to tackle this goal.
Benefits of Jogging
There are so many benefits of jogging and building in a cardio component into your exercise routine. For beginners, there is an obvious weight loss benefit. Cardio is essential to any weight loss initiative.
Aside from weight loss, studies show that having a steady jogging routine has proved effective at reducing depression and anxiety symptoms. Not only will your physical health thrive if you adopt a jogging practice, but you should see mental health benefits too.
How Often Should I Jog
That is completely up to you! As a beginner, I recommend that you should commit to jog for at least 20 minutes 3x a week. That's a whopping total of one hour of your life – in an entire week. You can do that.
Tips To Begin a Jogging Routine
Just Start
You don't need any fancy shoes, special gear, or an extensive gym membership to start jogging. You don't need to wait for a Monday or the first of the month to begin. The best time to start is today.
Head Outside
Find a safe space for you to jog outdoors. I love jogging outside because the ever-changing scenery makes time go by faster. The best part is that you only need to go a certain distance i.e. a half-mile and then you have to go back home! That doubles your distance.
Start Slow
You don't need to hit the ground in a dead sprint. The goal is to cover more distance with moderate speed, well it is if you are training for a 5k. When you begin your job find a spot in your eye line – like a mailbox or stop sign. Have a goal to jog to that goal. Then walk for a bit, then repeat. Every week move your goal to the next marking down.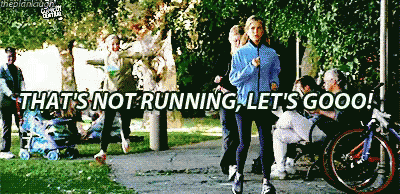 Reward Your Achievements 
Did you hit 5 miles in a week? How about your best time for 1 mile? Reward these small milestones with a small gift to keep you motivated. Get those new leggings, the new running shoes, or more comfortable headphones.
Related: Lululemon
Hydrate
Jogging can make your body require additional water, so take a water bottle with you and make sure that you drink water before and after your jog.
Announce It 
Yes, there is a reason why people post their #gymselfies. Accountability is a real thing, even if no one but you is counting. Post the photo of you going for a jog! You might inspire someone else to do the same.
Make up the Rules
This jogging regimen is for you, so you get to make up the rules. My rules are that I only jog on the flat road and downhill. Uphills are made for walking. It's my own personal cheat code and I wear it proudly.
But Wait, I'm a Complete Beginner
If you feel like any of these tips are too advanced for you then just start with a walk. Once you've warmed up, find two markings near each other i.e. two mailboxes. Start to jog the distance between those two and then walk again. Repeat as you feel comfortable.
Final Thoughts on Jogging Tips for Beginners to Lose Weight
Ultimately, you don't need to be a marathon runner in order to add some cardio to your wellness routine. We are blessed with fresh air so enjoy it!