At some point last year I made it a mission to start reading books by women whom I admired. Well, I use the term "reading" loosely. I recently discovered audiobooks (remember this post on how to get free audiobooks?) and fell in love with hearing authors deliver their own work in the tone and voice they intended for it to be consumed. I have compiled a list of 9 books by kickass female authors who have helped me grow as a creative, a writer, a reader, and as a girl-boss.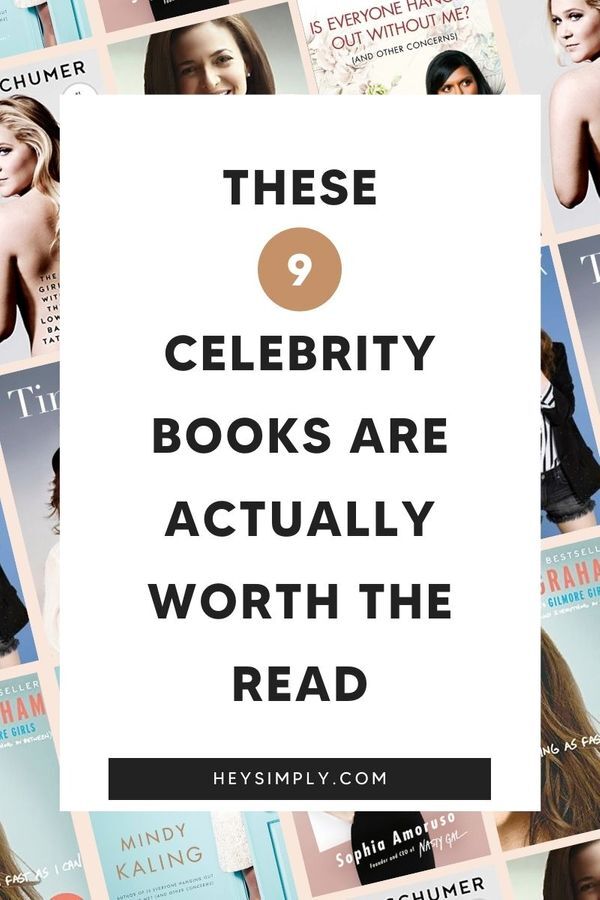 Related: The Trick To Getting Free Audiobooks
When reading books by epically famous women, it was interesting to read one by someone who has arguably not hit their prime fame yet. Anna is a seriously talented artist and this book reminded me that she is so much more than Bella's friend in the Twilight series. I will say that her language is similar to that of the Mindy Kaling books and it often makes me want to write a book of my own one day.
BIG MAGIC – Elizabeth Gilbert
People have been talking about this book for years and after finishing it, I finally understand the hype. Elizabeth's success with 'Eat Pray Love' makes her the perfect candidate to write about fleeting creativity. How to summon it, nourish it, and inevitably let it go. I recommend this book to anyone who channels creative forces in their life whether through a personal hobby or professional career.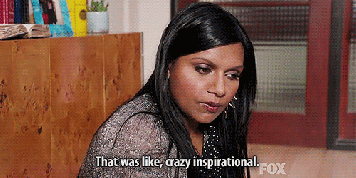 Read below for a more in-depth explanation about my obsession with MK, but what you need to know is that after this book, I bought a subscription to Hulu just so that I could watch The Mindy Project and consume more of her genius. I'm a HUGE Mindy fan – her writing was the start of my infatuation.
While I generally began my audiobook journey by listening to comedians, this one was a little different. I enjoyed learning more about Amy Schumer's journey to stardom – but be warned that is is one of the more 'Rated R' books on the list (i.e. don't start this one with your mom) What really stuck out to me is her explaining the events that occurred when her first movie, Trainwreck premiered. TL;DR – there was a shooting at the premier. This really opened up a side to Amy to use her voice to advocate again gun violence and why it's so close to her heart. 
Related: These Disney Channel Movies Are Still Amazing- 2 Decades Later
LEAN IN – Sheryl Sandberg
While arguably not a celebrity, or maybe she is? This is a must read for any woman, especially one who works in a corporate or business workplace. There is a reason it caught on like wildfire, it really is that good. The best part? Actionable items that you can do to make yourself more successful in your work life that also translate to your personal life.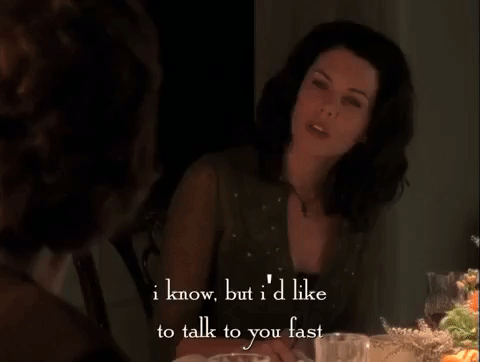 Does that name sound vaguely familiar? Here let me fill in the gap for you. Remember the ever-so-talented Lorelai Gilmore? This LG is the same as that LG. When I purchased this book I had recently finished watching Gilmore Girls (the reunion). Maybe my expectations were low, but I was blown away by Lauren Graham as an artist and creator. She is so much more than Lorelai Gilmore and I really appreciated learning about her journey from her rise to fame to what she is tackling next. One thing I learned is that she is an exceptional writer, and I learned so much about her process as a creator.
I think I was a little too young for the SNL Tina Fey, but I was at just the right age to consume her character as Sarah Palin. I didn't think much of this book because I could never get into 30 Rock… but I found her "delayed" journey to career success refreshing. Her lessons from a career in improv were so relatable to my professional and personal life. After reading this book, I gained so much respect and admiration for her work. Tina is truly talented and I would highly recommend this book to anyone looking for satisfaction in their career – even later in life.
Related: Documentaries You Can't Miss On Netflix
If you own your own blog, website, business, Etsy shop, Instagram or Poshmark account – you need to read this book. Sophia is a young entrepreneur who speaks candidly about her luck & success launching a multi-million dollar enterprise. She talks about her challenges, what motivated her, how she got started, and all the highs and the lows. I never felt so motivated to make an editorial calendar and get ON TOP OF IT with my blog planning.
This is where it all started. This was the book that kicked off my audiobook binge. Mindy Kaling is an exceptionally talented creator with an ivy league degree. She has broken the mold of Hollywood and paved her own way. Mindy is a witty trailblazer and I credit my ability to laugh my way through an audiobook to her. Read this book or listen to it at least.
GET THE BOOKS