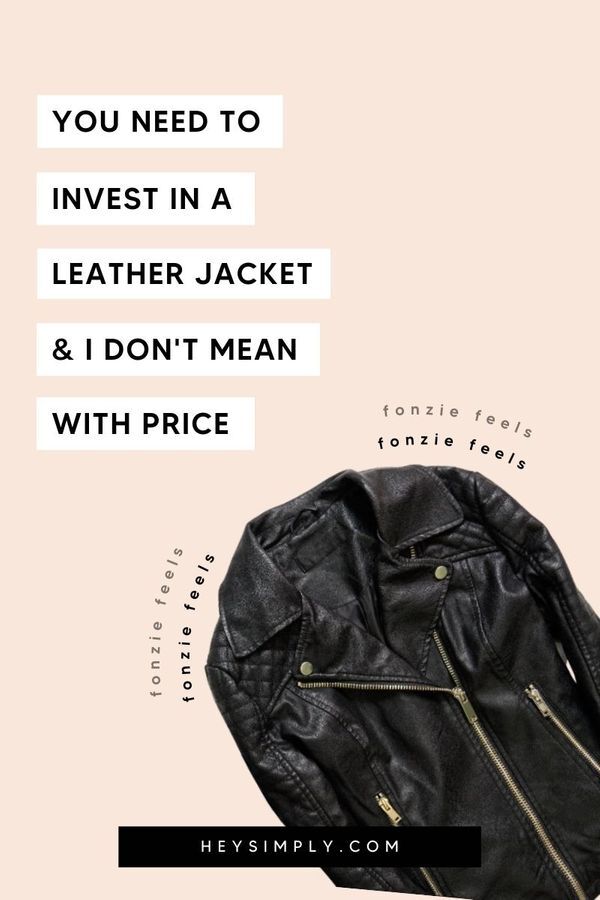 Last spring I made an impromptu purchase when I was in Philadelphia visiting my sister and I bought something I wouldn't need for months. Sahir was certain that I wouldn't even need the jacket this time of year and by the time winter rolled around again, I would be on to the next and it would be trapped in the back of my closet with the UGG boots and white denim jackets that just never got cool enough to wear again.
But when I saw this faux leather jacket at Zara and knew I had to have it. When I saw the price tag, I knew it even more. Unfortunately, it's since sold out and yet to be restocked, but at like $80 it was a steal and I can confidently say that in this one year alone, I've gotten so much wear out of it. Definitely worth it's the price per wear.
While investment pieces are great, you know that I never wear real fur, leather, or suede. I always say that I'm like one documentary away from being a vegetarian. (Insert covering eyes emoji here) I do think that a quality jacket can be made of imitation material and still be warm and stylish.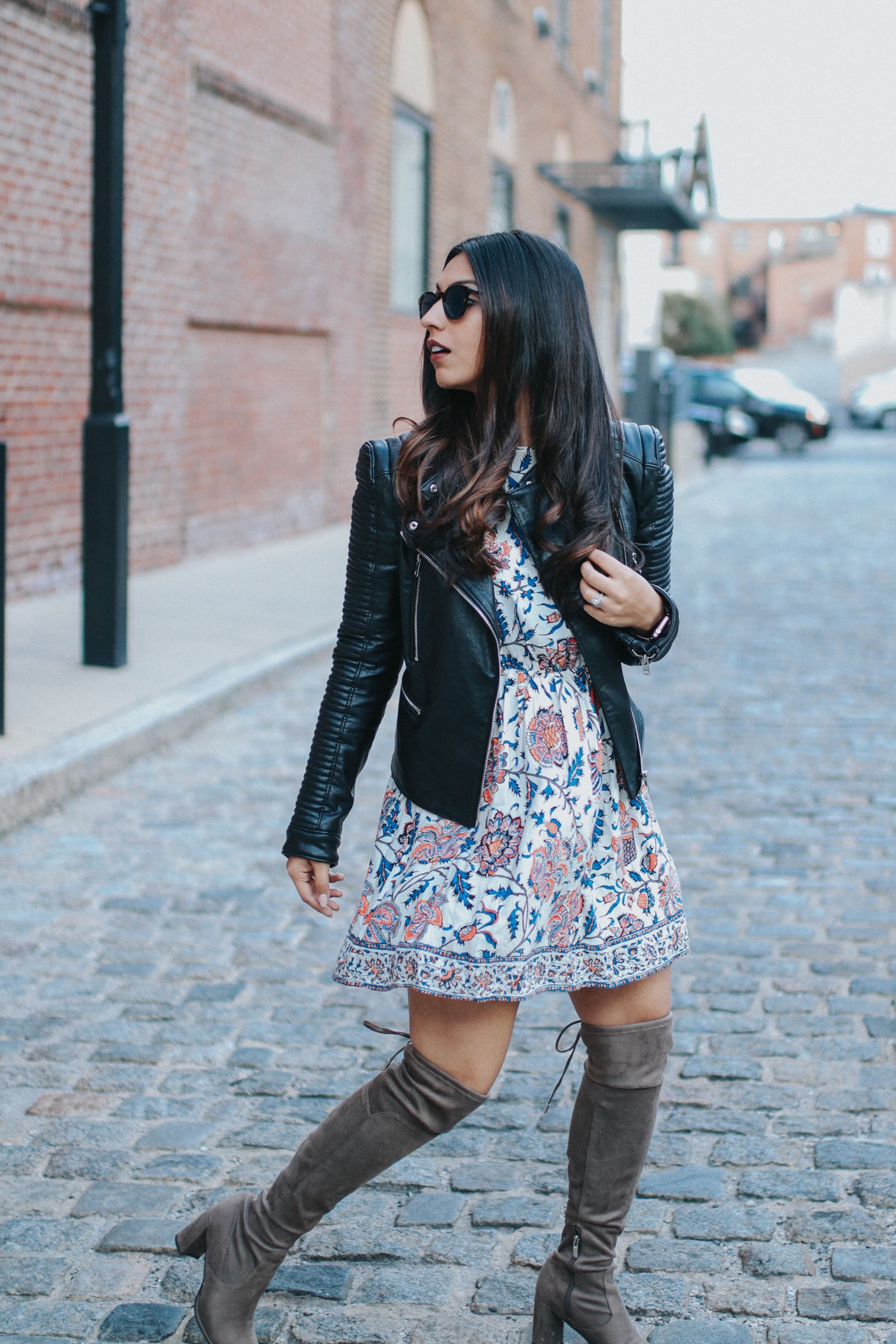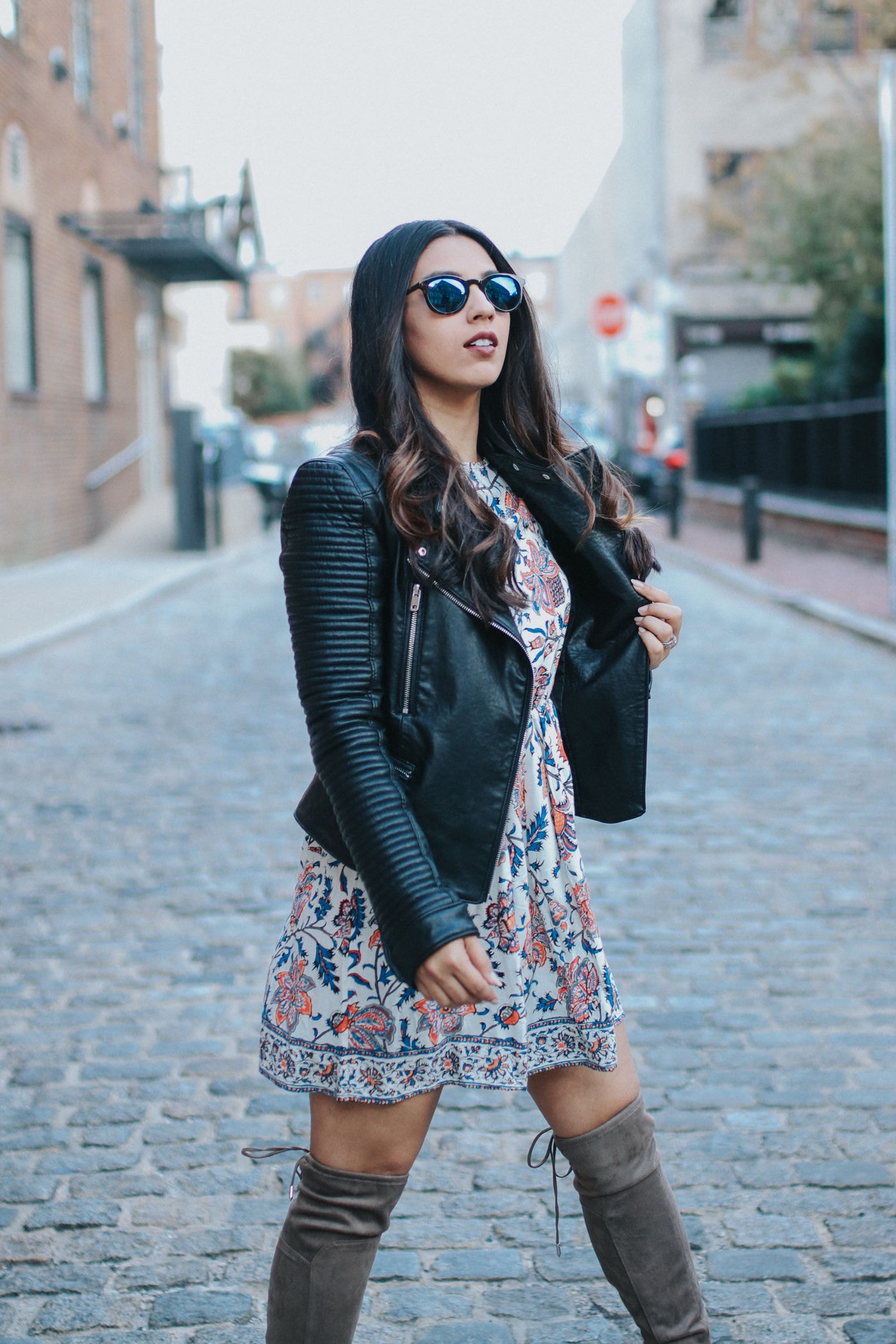 ---
4 THINGS TO LOOK FOR IN A LEATHER JACKET
1.) CHOOSE THE RIGHT FIT
It's no secret that fit is everything when it comes to outwear — scratch that, when it comes to all clothing, but a jacket in particular. When you are petite like me it's tough to find something that isn't too long on the arms without being bulky. Try on the jacket with and without layers, make sure it looks right.
 2.) IN THE DETAILS
I appreciate a moto jacket with some intricacies. The additional zippers on the sleeves, as well as the asymmetrical main zip, and ribbed should detail are what make this piece fun and easy to dress up or down.
 3.) COST PER WEAR
I've talked about this on my blog before, but I strongly believe in the "cost-per-wear" methodology to purchases. When it comes to spending $100 on a pair of leggings or $50 on a dress, how many times will you actually wear this piece and what does the cost-per-wear break down to? A jacket for $80 that you wear at least 20 times breaks down to $4 per wear which is a lot better than the $30 blouse you will wear 3 times. Basic Math.
4.) GO FAUX
I have to say it again. Unless it's a family heirloom that has been passed down for generations – there is no reason to purchase real animal clothing. Vegan leather is more cost-effective, just as stylish, and you can wear it with a clean conscience.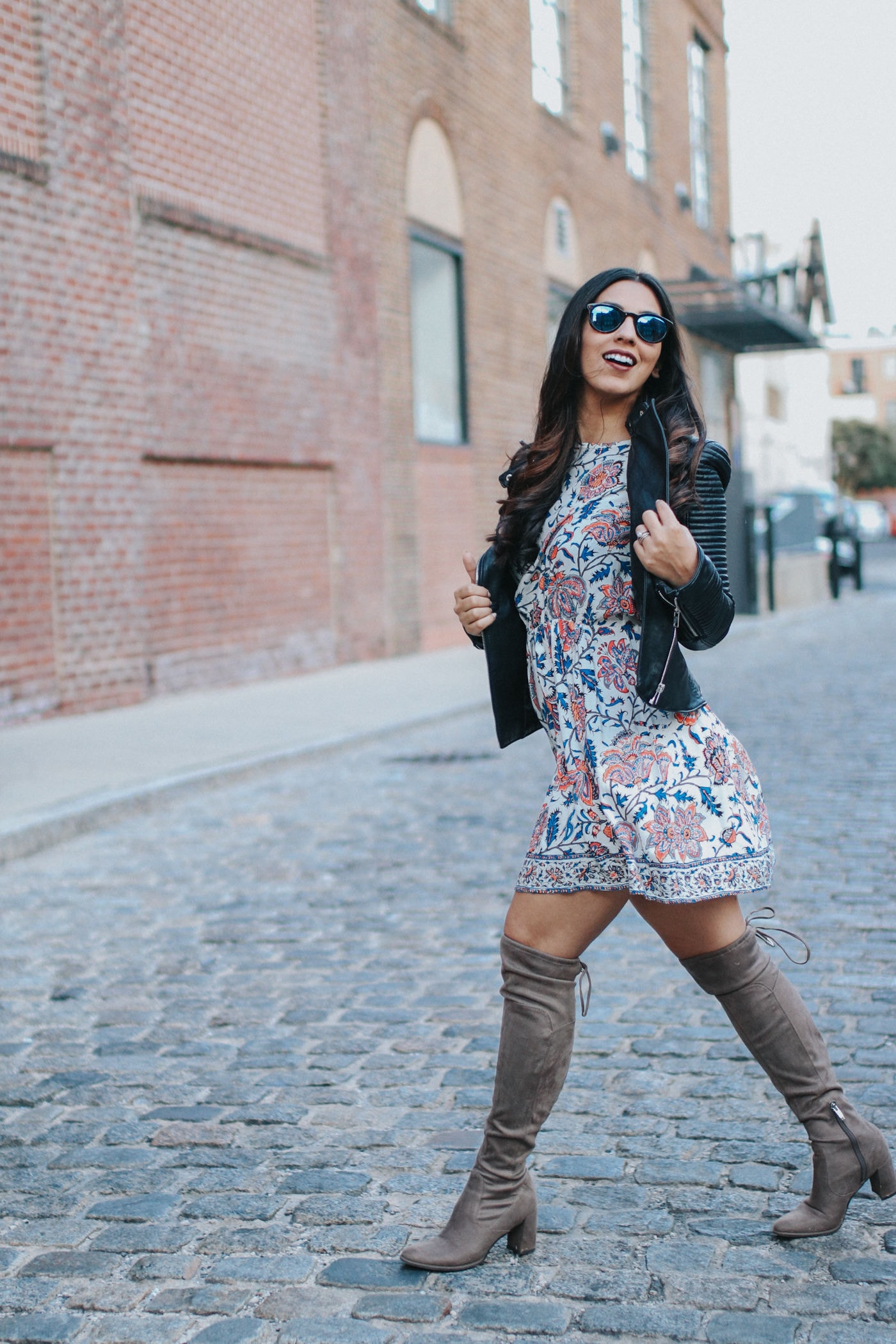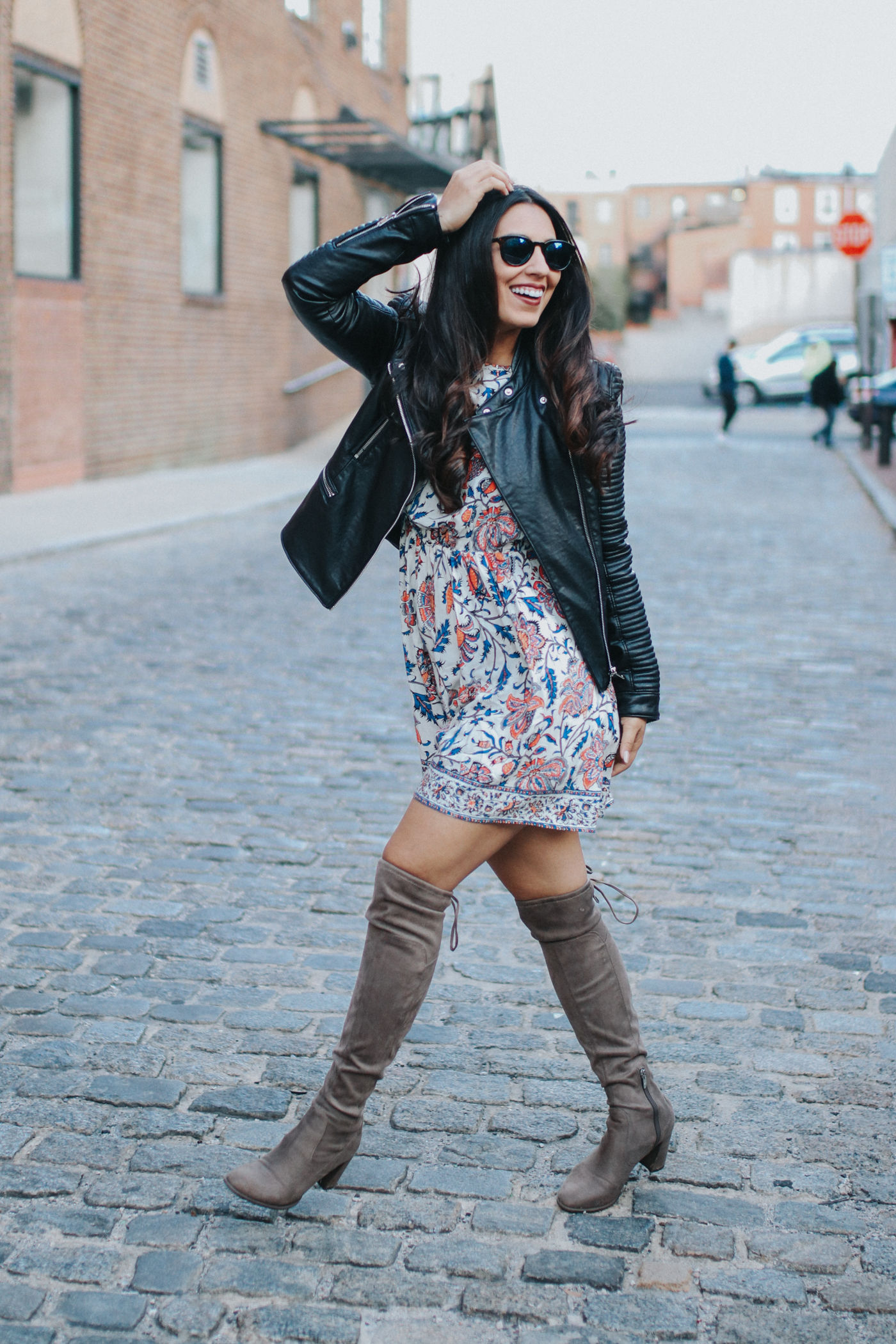 DRESS: ASOS – SOLD OUT, SIMILAR  |  OTK BOOTS: STEVE MADDEN  |  FAUX LEATHER JACKET: ZARA – SOLD OUT, SIMILAR  |  SUNGLASSES: WARBY PARKER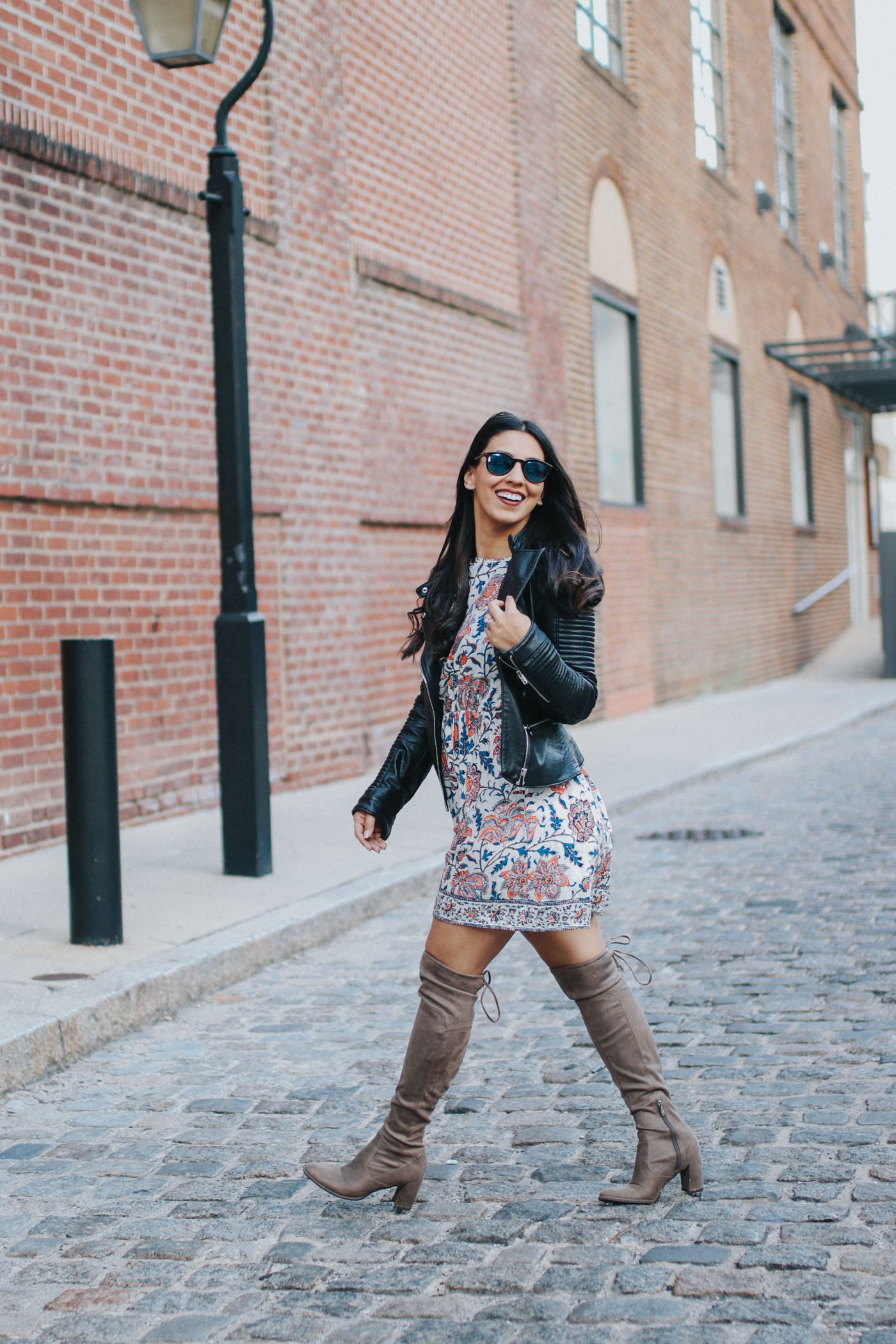 SHOP THE POST