This post has been on my mind for a few months because it seems like everywhere you turn, there's someone swearing to high heaven that they found *the perfect* Amazon Lululemon Dupe. Well, I bought it.
Which one you may ask? All of them, my dear. I bought all of them and I'm giving you a comprehensive review on which Amazon leggings I think are *actually* worth it and which to skip.
First things first.
Related: The $100 Leggings You NEED In Your Closet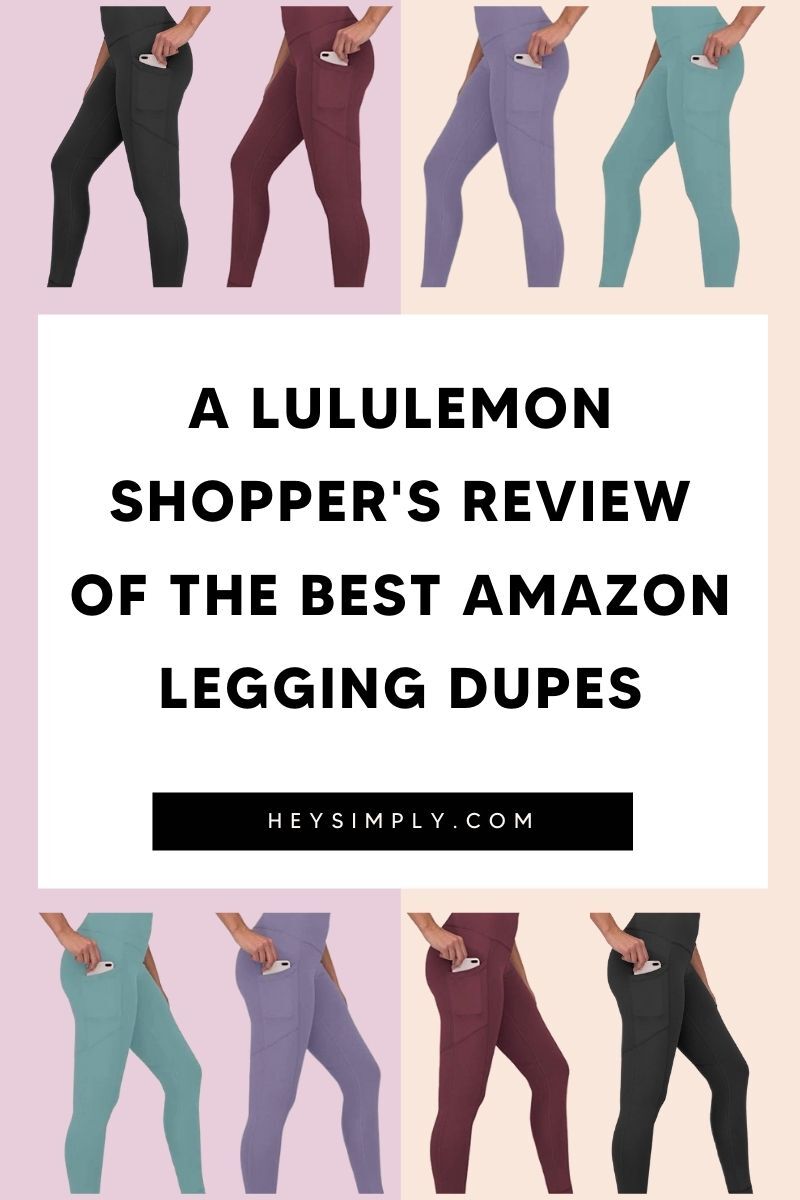 Why no Amazon Legging is a true "dupe" for Lululemon.
I love a deal as much as the next person, but let's address the elephant in the room when I say that there is no true "dupe" for Lululemon. The brand has patented fabric and technology that makes moisture-proof, sweat-proof, and odor-proof athletic wear that hugs your body, passes the squat test, and stays up when working out. There's truly nothing like it.
As an Amazon and Rewardstyle affiliate, we may earn a small commission for any purchases made through these links, but the price never changes for you. Click here for the disclosure statement. As always, we only recommend products we love. Pinky Promise.
Even with all of the budget-friendly Amazon options, I still think that it's worth it to have a least one pair of the Lululemon Align leggings in your closet. It's a $100 investment that you won't regret. My favorite is the Align Pant 25″ (because I'm petite!)
Here are my criteria for a good pair of leggings:
Affordable – If I'm not buying the real thing, I'm not spending more than $25
Squat Proof – It's 2021, we don't Stan for anything see through
Stays Put – This is the biggest one for me, it shouldn't be rolling down unless I'm going for a run + even then it should be minimal
Budget-Friendly Amazon Leggings
When you lookup Amazon Lululemon Dupes, the brand Hawthrone comes up quite often. They have a similar tag, logo, and placement to Lululemon. There is actually a conspiracy theory that these are the *exact* same leggings with a different tag. My guess is that this theory comes from people who don't shop at Lululemon often and/or can't tell the difference.
Out of all of the Amazon "dupes" I tried, and these leggings were my favorite for working out. I really like the color option here, the tan / brown is gorgeous. They stayed up even through a run which means they win my stamp of approval.
I do have to mention that delivery took a while here, so that's important to note.
What I Ordered: Carbon Dust_25" – Size Small
Dupes for: Lululemon Align Pant 2
Related: My favorite Lulu-Lookalikes for Under $30
These were complete trash. I think if you are super skinny with no curves or a tummy they might stay up? I wore them around my house for about 30 minutes before quitting and just taking them off. They were rolling down by the time I made my coffee. I would skip these.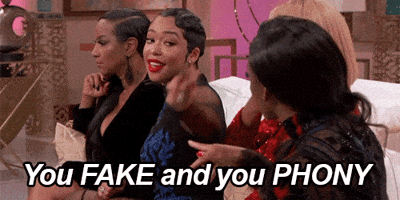 What I Ordered: The Black in Size 4
Dupes for: Lululemon WunderUnder Pants – I think?
Since the other Lavento leggings were a bust, I was nervous to try these. Out of all of the Amazon leggings, I think these were my favorite for errands and lounging. The leggings aren't *too* tight, but stay put even through a workout. I don't think these are super sweat proof though, you'll probably have to wash them after a single intense sweat-sash.
For these leggings I followed the instructions and sized up to a size 6.
What I Ordered: Olive Green in Size 6
Dupes for: Lululemon Align Pant
As much as I love leggings, I try not to wear them often. I have a rare issue with my legs where if I wear too much compression (like leggings all day) my legs will start to go numb. I'll share more on this later, but that's why I opt for casual joggers for daytime work wear.
So I own the Lululemon Align Joggers so I was tempted to see how these would compare. I will say that I got the small and probably could have sized down to the XS, but appreciated the looser fit. If you're in between sizes, I recommend sizing down.
I really like the waistband on these, I thought they stayed up without being compression and the joggers fit nicely. Solid comfy alternative to the Lululemon Joggers.
What I Ordered: A-pants Navy Blue in Small
Dupes for: Lululemon Align Jogger
Final thoughts on Amazon Lululemon Legging Dupes
Like I said in the beginning, there's nothing like the original – but it's always good to have a few spares around. Hopefully this post helps you navigate your way into finding a few new pairs of leggings and joggers to keep you cute and comfy.
SHOP THE POST