When it comes to skincare, there isn't a universal truth. In fact, estheticians, dermatologists, and other skincare professionals all disagree on many aspects of science. From what products are good for your skin to what constitutes a clinical trial, the results are all over the place – trust me, I've checked.
One thing that everyone can agree on is that skincare is different for everyone. There is no one size fits all solution, because we are all unique. Factors that impact the wellbeing of our skin include our diet, where we live, and of course – our genetic makeup.
Products aside, there are some universal truths that most agree on, and if you are confused about skincare – here is what you should start with i.e. a skincare routine for beginners.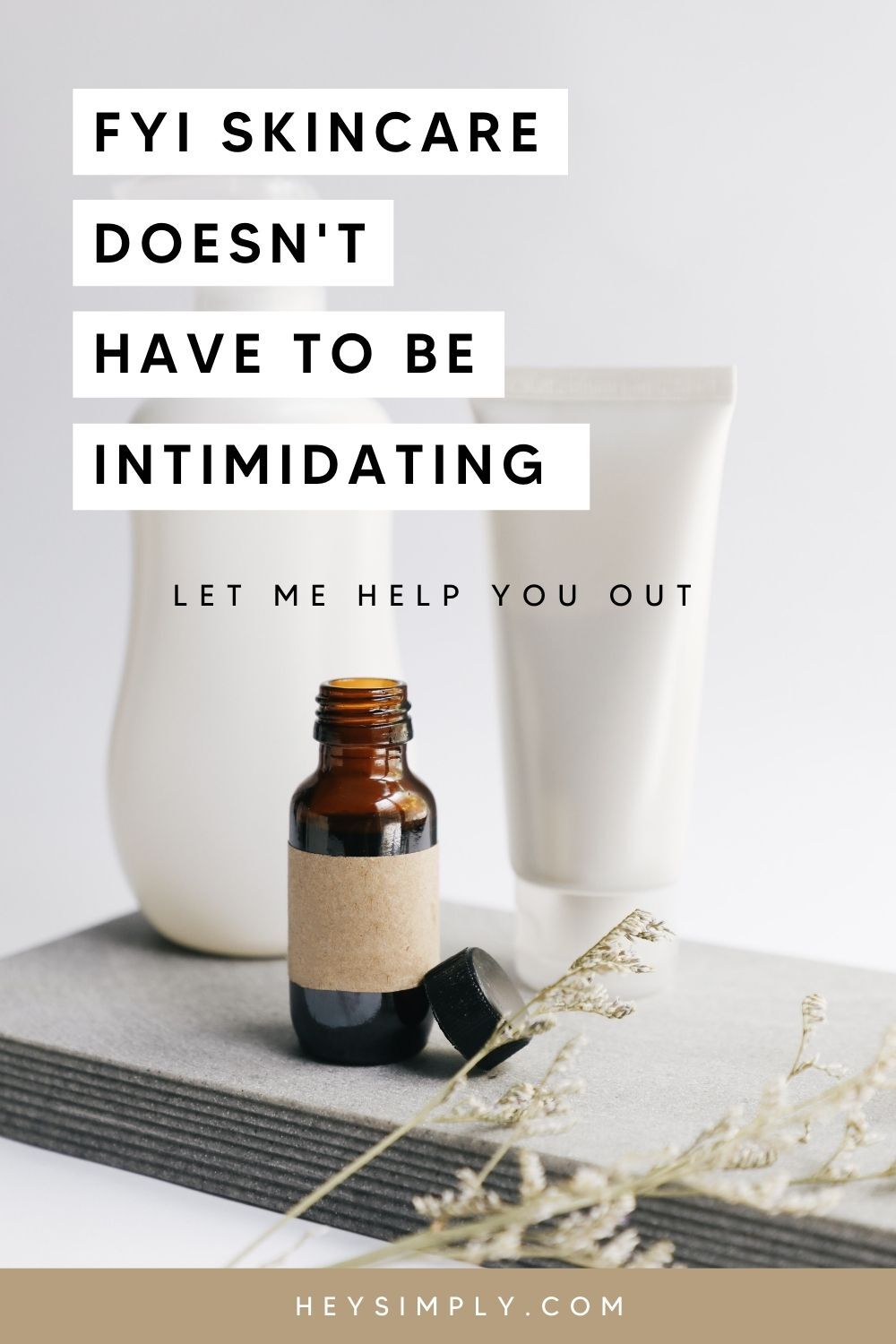 Okay, I have to say it: a good night's sleep + drinking a lot of water plays an essential role in the well-being of your skin.
Okay, now that I said it and you and I both know that getting 9 hours of sleep and chugging 2 gallons of water is more aspirational than realistic – let's get into the other things that you should know if you are confused about skincare.
Related: I Tried Nearly $1000 of Drunk Elephant Products – Here Is My Honest Review
Skincare 101 for Beginners
Let's begin with the holy trinity of skincare: SPF, Vitamin C, and Retinol. Most skincare professionals are on board with this trifecta and agree that if you're looking for where to start, this is the place. Let's begin with SPF.
SPF
SPF stands for Sun Protection Factor and basically helps protect your skin from two different kinds of rays: UVA and UVB. For convenience, you can think of them as UVA – for aging and UVB – for burning.
Even if you don't burn often, you need still need to wear SPF. People of color or melanin are more often protected from burning because of the natural pigment in their skin, but are more susceptible to other aging signs like sunspots and hyperpigmentation.
Have you ever seen an older Indian grandmother with large dark spots on her face? Yeah, those are sunspots.
If you want to learn more about SPF, you can read this post for details about what number you need, what higher numbers mean, and how when to use it. Regardless of your age, you should begin wearing SPF daily. I've included some favorites below.
Related: Why People of Color Need SPF
SPF Recommendations

Vitamin C
Vitamin C for your skin is essential for the treatment of existing skin issues and the prevention of new ones. This serum provides a topical antioxidant for your skin and basically neutralizes free radicals that are caused by pollution and oil which wreak havoc on your skin.
(Remember my post on what 'free radicals are and how they impact your skin?)
This serum can help brighten your skin tone, reduce dullness, and even make a difference with hyperpigmentation. If you want to learn more, you can read this post on Vitamin C for all of the details about how to use it, when to use it, and the products I recommend.
Related: Don't Buy Anymore Skincare Until You Read This
Vitamin C Recommendations

Retinoids
I'd say of the three, this is probably the most confusing. Here's the problem: retinol, retinoid, Retin-A, Retin-A Micro, adapalene, tretinoin, Vitamin A, and retinol palmitate are all just a few of the names for retinol.
This serum does two major things: 1) it helps with persistent and aggressive acne and 2) it prevents and corrects signs of aging. Depending on your personal needs, you are likely to be recommended a certain type of Vitamin A.
If the number of products wasn't overwhelming enough, there are also different formulations of the product (usually a gel, serum, or cream) that range in percentage from .025 to 1%. Also, don't expect quick results. It will take between 6-12 weeks for the formula to work.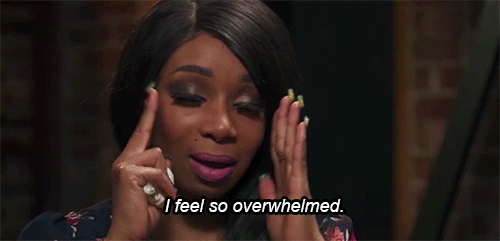 If you are looking for Vitamin A for preventative aging reasons, I would recommend going with a retinol serum. Here's what you need to know. Your skin will need to adjust if you are just starting to use retinoids.
That means that you can start with a lower potency serum and work your way up to something stronger and/or start with it 2 to 3 times a week and work up to every other day, and then every day.
For more information on adding retinol to your skincare routine, read this post.
Retinol Recommendations
---
Final Thoughts on Skincare Routine for Beginners
I know that skincare can be overwhelming, but there is always a time and a place to start. If you are in your teens, I recommend that you start with SPF.
In your 20s, SPF and Vitamin C are a must. If you are in your 30s and above, I recommend going with all three.
As far as the process goes, I apply Vitamin C and SPF in the morning and Retinol at night. If you are just starting out, alternate the days that you use Vitamin C and Retinol so that you aren't using both on the same day.
If you're looking for more on skincare, these are some of my favorite skincare posts.
Shop the Post