A big thank you to Honest Beauty for sponsoring this post. As always, all thoughts and opinions are my own.
You're likely already getting Vitamin C in your diet (or at least you should be), but there are still benefits to using a topical form of VitC on your skin. Experts say that Vitamin C is part of the holy trinity of skincare, along with Retinol and SPF. So let's dive into the what, why and how of Vitamin C for skincare.

What is a Vitamin C Serum
Vitamin C is an antioxidant that can neutralize free radicals. (If you haven't read my post about what free radicals are and why they are essential to understanding how skincare works – go here next.) Due to its antioxidant properties, it helps your skin's regeneration process and repairs damaged skin cells.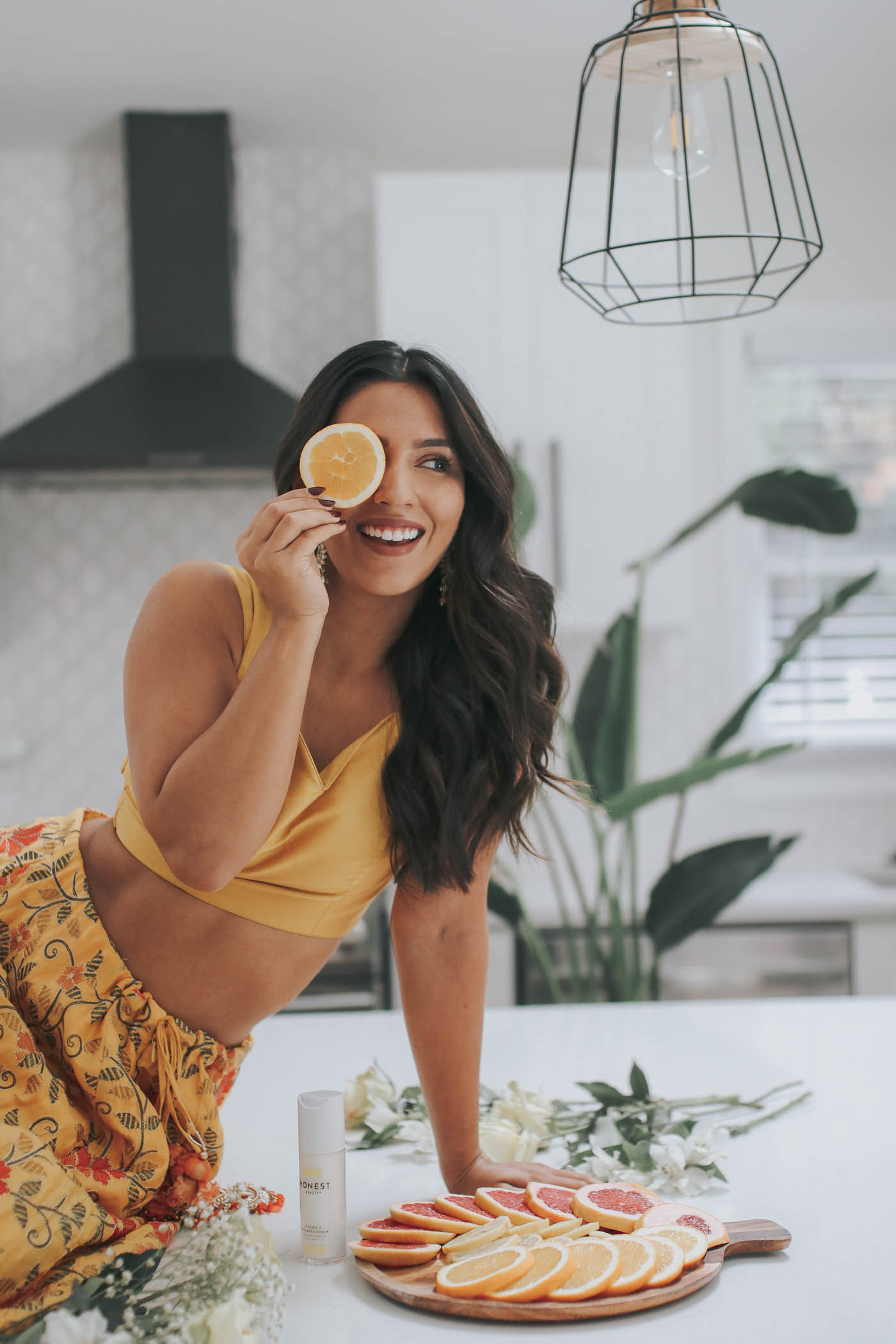 Benefits of a Vitamin C Serums
Vitamin C products, like the Honest Beauty Vitamin C Radiance Serum, are designed to help fade pigmentation, even out skin tone and reduce dullness. It can literally make you glow! The Honest Beauty Vitamin C Radiance Serum also includes Hyaluronic Acid which you know is essential for your skin because you read this post.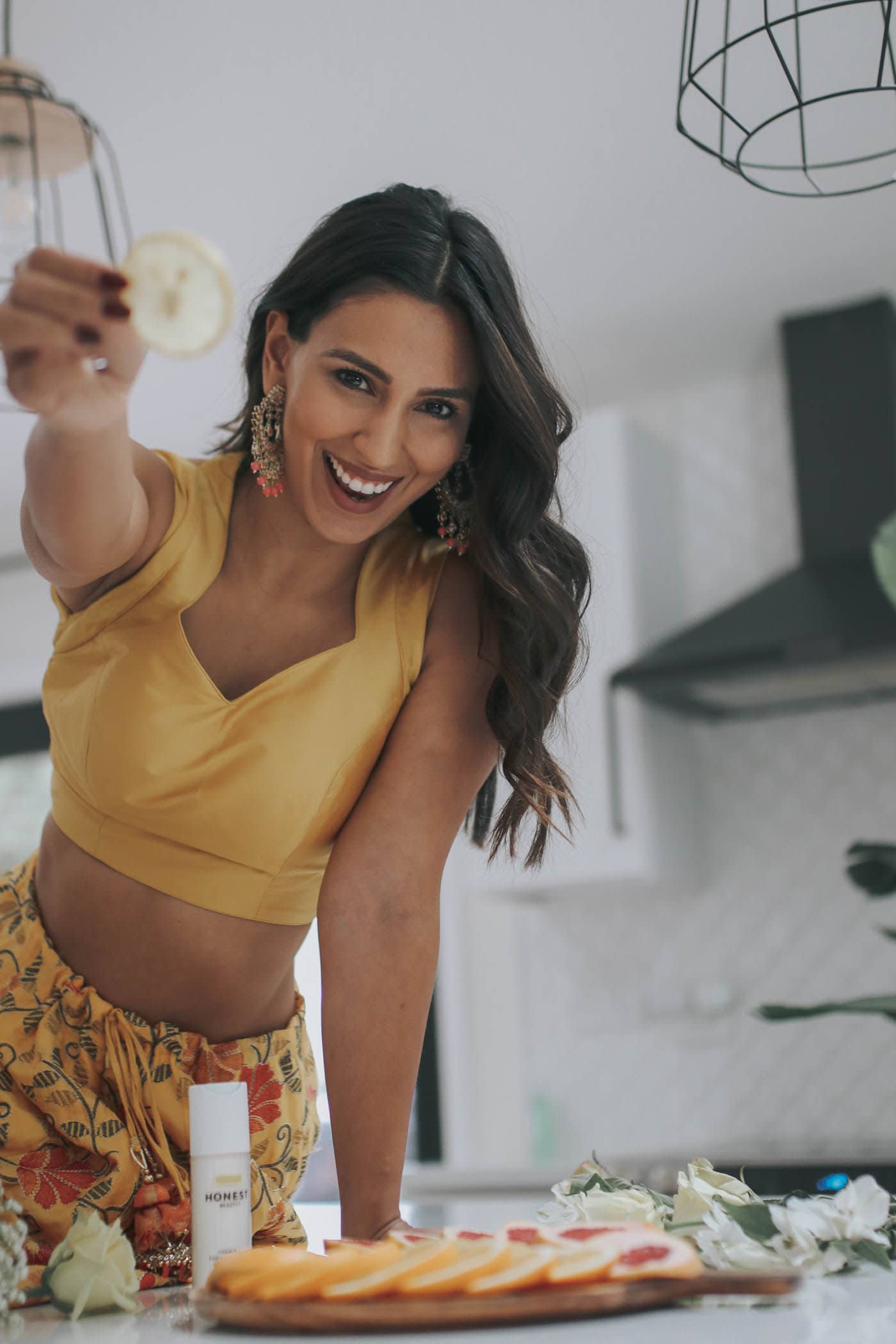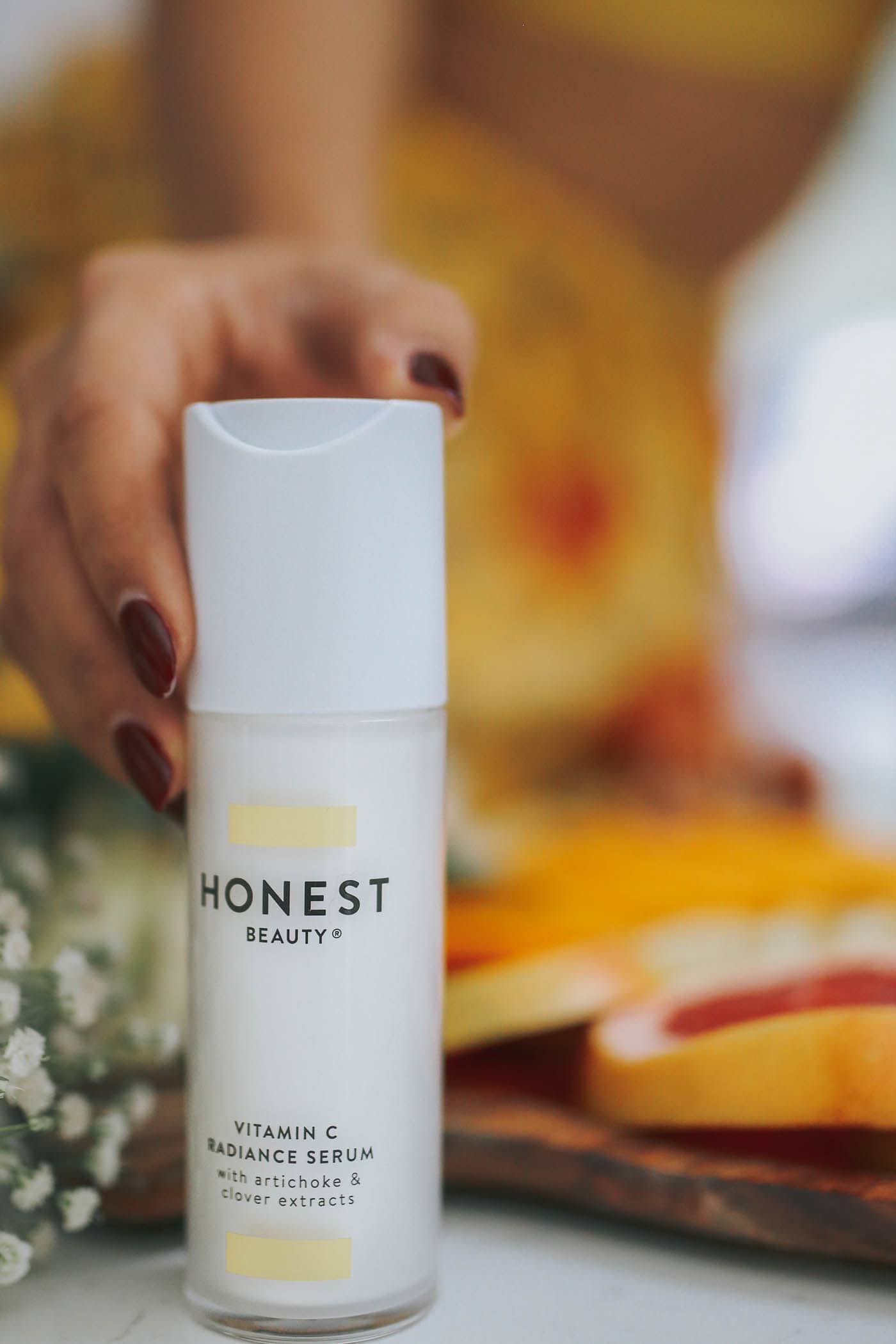 It helps with aging gracefully. How so? Well, two ways: 1) Vitamin can impede melanin production which can lead to sunspots or signs of aging. 2) It promotes collagen and elastin production. As you know, collagen is a protein that depletes over time. Low levels of collagen lead to wrinkles.
We talked about this in my "Science of Aging" post here, but remember that sun damage is caused by free radicals. One of the few ways to stop these toxic creatures is antioxidants. Lucky for us, VitC is rich in antioxidants and they protect our skin by stabilizing these free radicals an extra electron. (Really, read the post on free radicals.)
See Also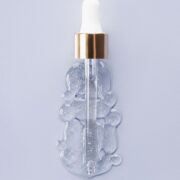 How To Use a Vitamin C Serum
Vitamin C should only be used in the morning. This isn't up for debate. Download my free cheatsheet below to know which products to use at what point in the day.
As with any new products, you should patch test on your forearm 24 hours before application to ensure that you don't have any skin sensitivities.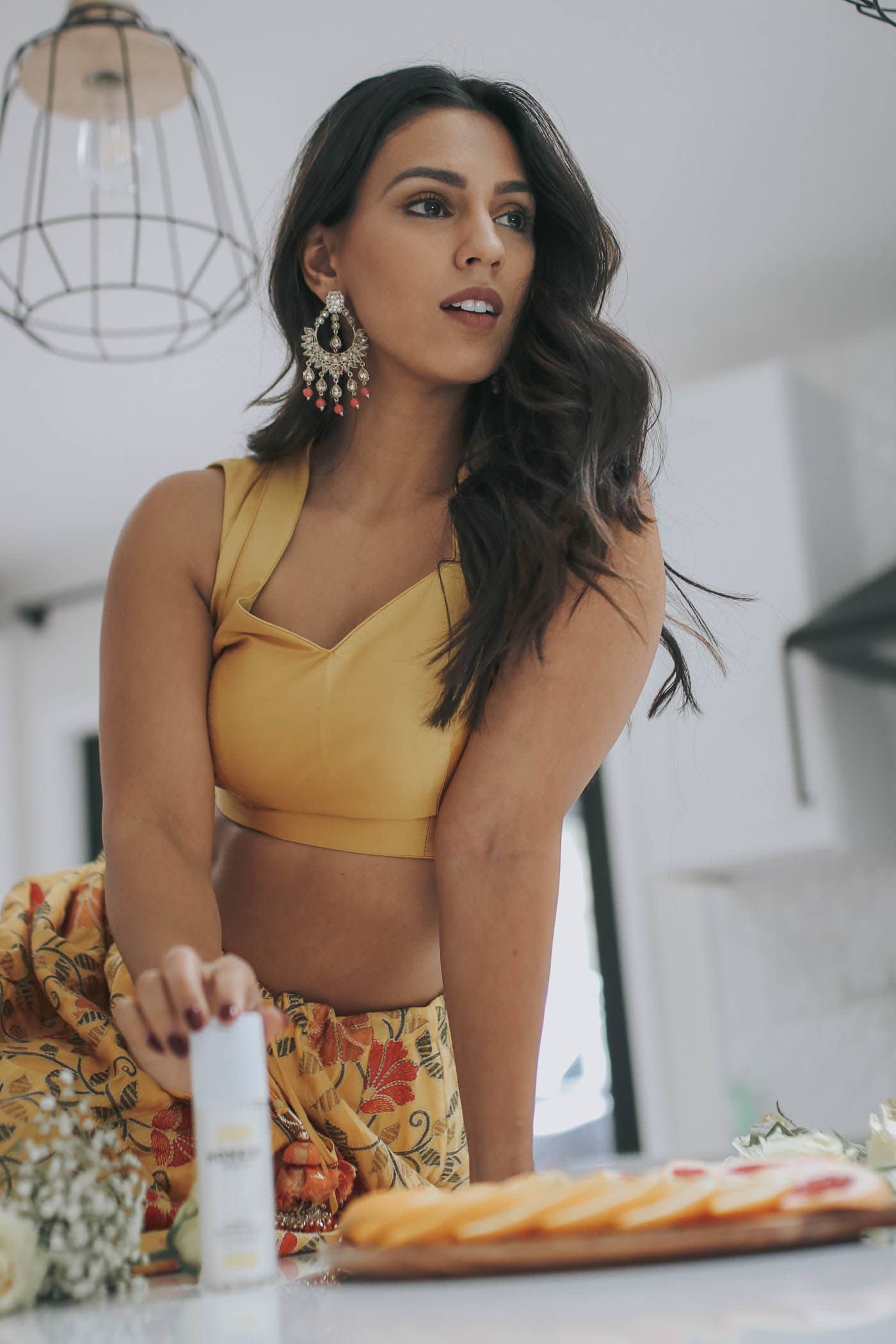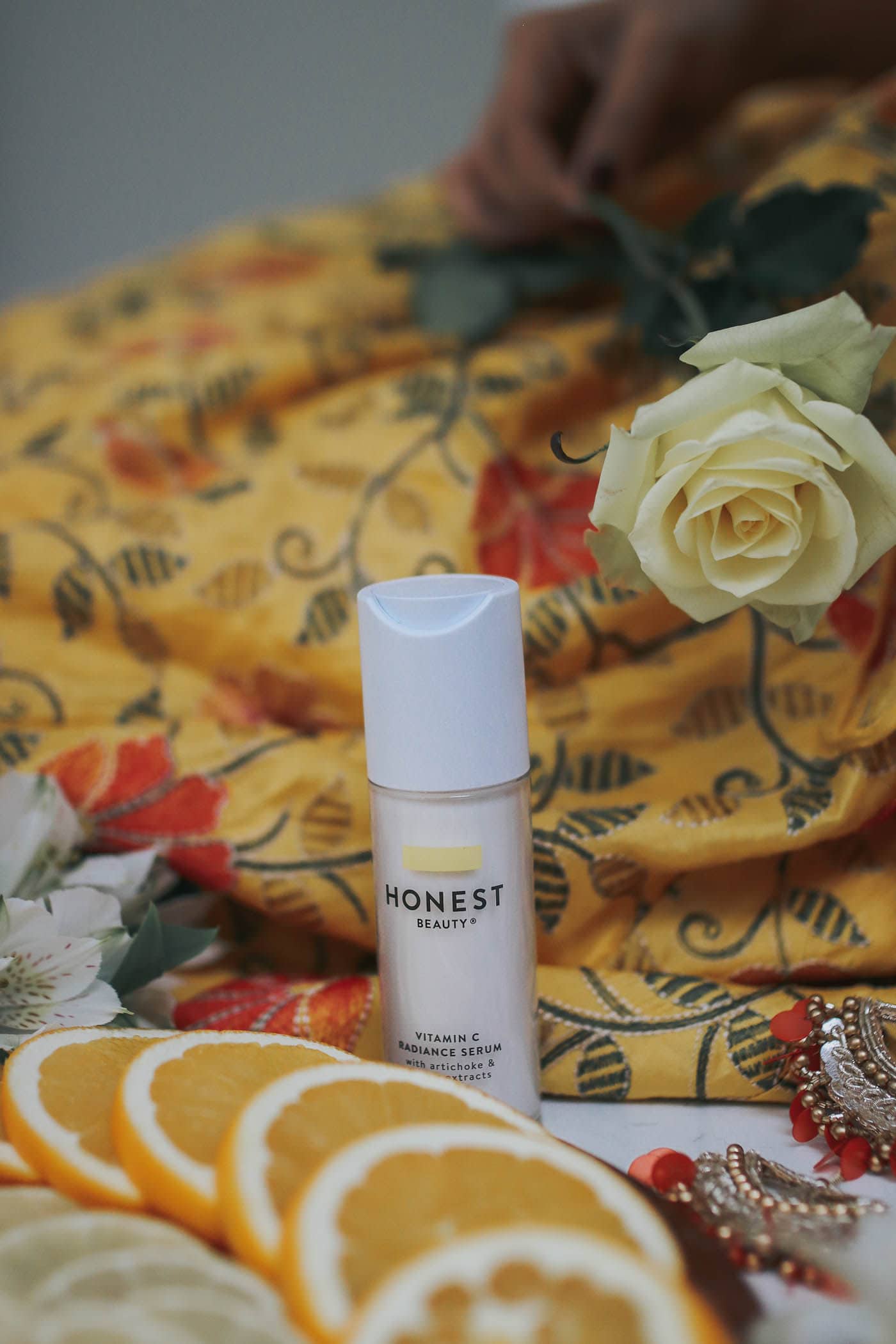 Final Thoughts on Vitamin C Serum Benefits
Any Vitamin C serums should come packaged in an opaque bottle. Why? Because this product will oxidize if it's exposed to light. Also, you want to choose a product that has an airless pump. You want to ensure that there is no way that air can enter the pump. If your product doesn't have this, it will oxidize very quickly from the first time the bottle is opened – rending the product's shelf-life nonexistent.