You already know that your 20s and 30s are ideal for building good skincare habits. Deciding that you're ready to start learning and caring for your skin is one part, and then you actually have to go out and buy the products – but wait you aren't done yet.
Now you have to learn the correct order to apply your products.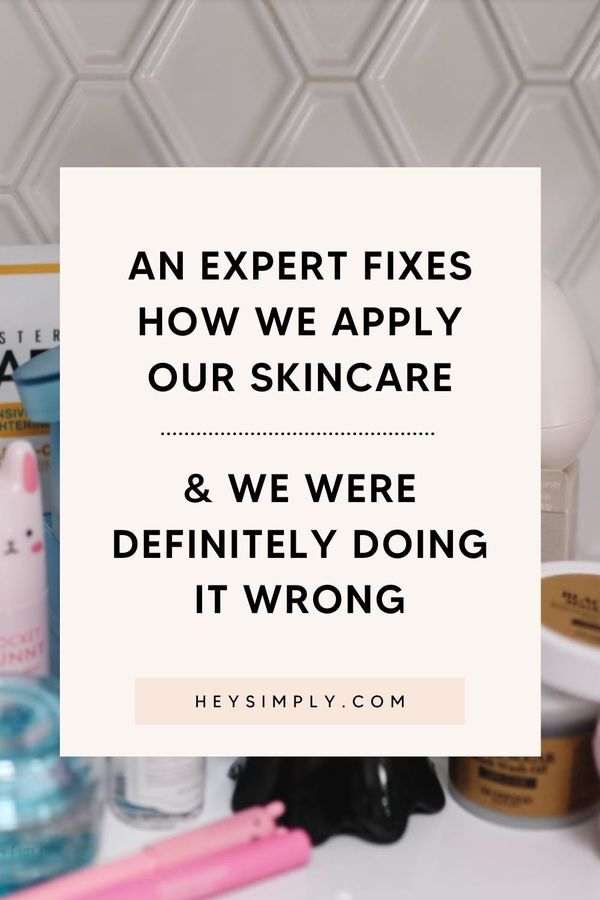 If you want a skincare routine for beginners including product suggestions – check out this post here.
Many of us want our skincare routine to be a self-care moment in our daily lives, but do you look at all the products you have and stress out? Do you stare at all the pretty bottles and wonder "where TF do I begin?"
Fret not, this guide will help plan out your skincare routine. We are here to help you make the most of your products and give you the chance to relax as you coax you skin to stay healthy and supple.
What order should your skincare routine be applied?
The general rule of thumb is to apply your products in the order of thinnest to thickest. What does that really mean?
You know how your toner feels thinner and more liquid than your moisturizer? Well based on the rule of thumb, it goes on your skin first.
Okay that was an obvious example, but this rule applies to serums, essence, and everything in between. When in doubt think about the consistency.
You also need to remember that your morning routine and your evening routine should include different products for the best results. Your skin just has different needs when it is exposed to the sun vs when it's resting at night.
What does a simple skincare routine look like?
If all of this is just too damn much for you, that's okay! We will start with skincare 101. You need to cleanse, hydrate, and protect.
A simple skincare routine can be as easy as 3 to 4 steps. Cleanse, tone, moisturize and of course add sunscreen for daytime. That's it! Nail these things and then you can move on to skincare 102.
The key is to keep your face clean and replenish moisture to ensure a healthy skin barrier. Without this basic routine you might suffer from clogged pores, dry skin or break outs.
If you want a lazy girl's skincare TL;DL version – here's what you should do + read THIS POST on Skincare For Beginners.
Morning
Evening
Micellar Water or Cleansing Balm
Cleanser
Moisturizer
What order should you use daily skincare products in?
Repeat after me, you do not (and should not) use every single product on this list every single day. Skincare is a long game, so alternate the days that you use actives. Aside from cleansers, moisturizers, and SPF you don't need to use every product daily.
Consider an A/B approach to your skincare routine – if you use Retinol in the PM, don't use another active in the same day.
If you're still here it means that you want to know more about products and what order you should apply them in. So, let's discuss the best order to apply your favorite products. The list below will give you an idea of how to organize your everyday skincare routine. Your morning and evening routine will differ since your skin needs very different things when you are out and about versus when you are home safe and in bed.
Note: You do not need to buy a ton of products. Skincare can get expensive really quickly, so ease into it. Remember, that your skin is personal so your skin may react differently to products. Build your skincare routine slowly, especially when using actives.
Daytime skincare routine order
When planning out your daytime skincare routine you need to choose products that will hydrate and protect your skin. The focus is on giving yourself a clean slate to start off the day and create a good base if you apply makeup in addition to your skincare products. You do not need to use all of these every single day.
Take what works for you and leave the rest. The most important thing in the morning is a Vitamin C serum, moisturizer, and SPF.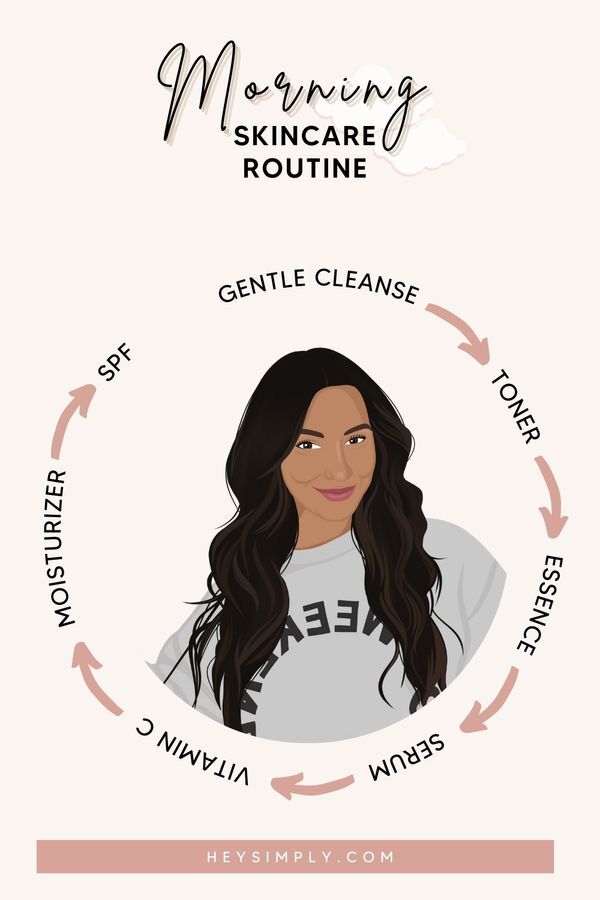 Cleanser
Always start with cleansing. In the morning you can use a mild cleanser that will help remove any oil and residue from the skincare products you used the night before. You can even opt for a cream cleanser to help maintain moisture in your skin.
Here are a few cleansers we recommend for daytime use:

Toner
Using the right toner in the morning provides a good jolt of hydration to start off your skincare routine. It also preps your skin for the other products that you will apply after.
Try out these toners for your morning routine:

Essence
If you weren't convinced about using toner, you probably won't be too excited about using Essence. This is a staple in Korean skincare routines and for good reason. Essences will help prepare your skin so that the next products that you apply (usually actives to treat your skin) will penetrate better.
Favorite Essence formulas:

Serum
Ingredients like Hyaluronic acid and Niacinamide are suitable to be used during the day as well as at night time. Choosing serums that boost skin health and provide protection from the outside world is the key to your daytime skincare routine.
I usually use Hyaluronic acid in the mornings after my showers and Niacinamide with my Retinol at night to reduce any sensitivity, but you can do what works best for you. Hyaluronic acid is best applied when your skin is damp. (Niacinamide picks are in the evening routine below)
Favorite hyaluronic acid serums:

Vitamin C
Technically a serum but we would like you to definitely incorporate this in your daytime routine. Using vitamin C during your morning routine is a good way to ensure that you are benefiting from the brightening properties and the increased hydration.
Here are some of our favorites:

Moisturizer
Choose a lightweight moisturizer that will pair well with your sunscreen. One that absorbs quickly and nourishes your skin is great.
These moisturizers are great options for you to check out:

Sunscreen
You need sunscreen, every single day. No ifs, and, or buts! It doesn't matter if your foundation contains sunscreen or if your moisturizer has an SPF of 15 you need an actual sunscreen with an SPF of 30 or higher.
Even women of color are protected to a certain extent simply by the melanin in our skin, but while it protects from burning you're more likely to see signs of aging like dark spots and hyperpigmentation.
Everyone is exposed to way more sun than we think, so SPF is a requirement on a daily. You can choose a chemical or physical sunscreen based on your preferences.
Favorite Sunscreens:

Night-time Skincare Routine Order
The skincare products you choose to use in the evening are those that you want to see results from. Acids, retinol, and other ingredients that are designed to promote cell turnover and improve your skin should be applied in the evening. While the sun is hidden and your is skin safe.
You'll need a cleanser that works hard to purify your pores and remove any and all pollutants from the entire day. This is why double cleansing is great at night, check out this post for more details on double-cleansing.
Then you can layer your toner, serum, and other products and top it all off with a moisturizer based on your needs. For many, this will mean a heavier moisturizer with some active ingredients to heal and rejuvenate your skin.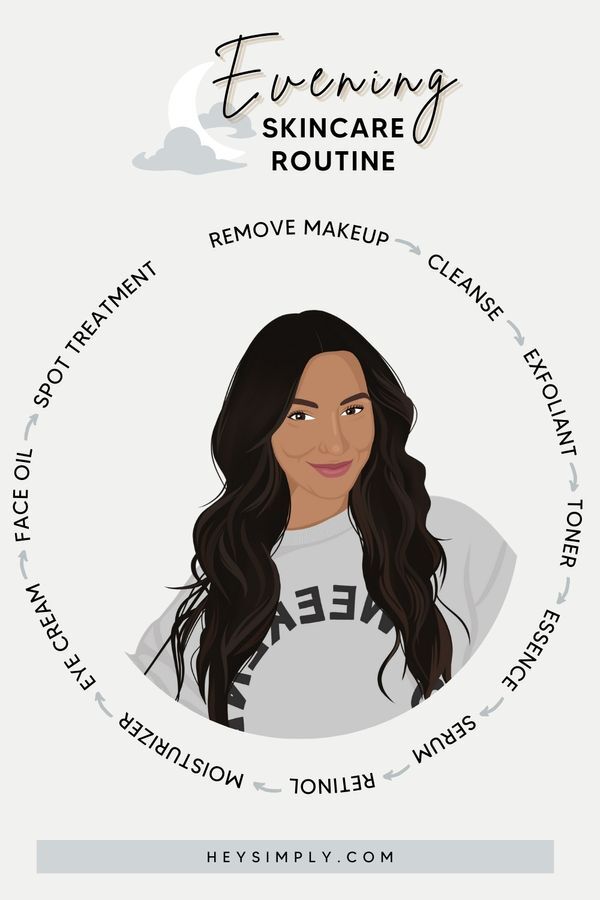 Remove Makeup & Sunscreen
Cleansing doesn't necessarily start with a cleanser. You need to remove your makeup or sunscreen first. If you have not applied sunscreen and lived the life of a vampire a la Dracula all day you can skip this step.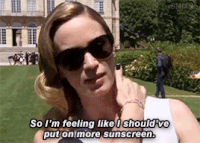 Otherwise you will need to start with a cleansing balm, micellar water, or an oil cleanser. If you have applied eye makeup we definitely recommend using a special remover for the area.
Our favorites:
Cleansing Balms

Cleansing Oil

Micellar Water

Eye Makeup Remover

Cleanser
Clean skin is key, so you will need to use a cleanser. Choose one that fits yours needs best based on your skin type and concerns. Wet your skin and lather it up for a proper cleanse.
Favorite night cleansers:

Exfoliant
Adding an exfoliant regularly is a good idea. However, don't overdo it. Stick to a mild exfoliant that you use about 2-3 times a week. Our team's favorite is the Paula's Choice 2% BHA exfoliant for any breakouts and Sunday Riley Good Genes for an AHA if your bigger concern is dark spots or texture of the skin.

Toner
Toning is great to prep your skin for the next steps. There are different types of toners in the market and those that contain acids are becoming more and more popular. We suggest that you use these only in the evening and on an alternate day basis.
Otherwise, toners are necessary to add hydration to your skin that has been freshly and thoroughly cleansed. It creates a good base for the products that are to come.
Favorite Toners:

Essence
Essences are created to provide intense hydration, while some toners can do that a toner's primary role is to balance the skin's pH balance and create a good base for the rest of the skincare. So, apply a layer of essence to see your skin truly be pumped full of hydration and look healthy and glowy even before any moisture is added.
Our favorite Essences:

Serum
Most of the active ingredients that we seek out to change and improve our skin come in the form of serums, so they play a big role in our skincare routines. It is important to note the primary ingredient in the serum before you decide where you place it in your routine.
Hyaluronic acid, Niacinamide, and Vitamin C are suitable to be used during the day as well as at night time. This is not the case with many other ingredients.
So you'll have to keep serums that contain retinol or AHAs and BHAs for your night routine to ensure that they help with your skin's natural repair processes and prevent any negative side effects that might occur when you are out in sunlight.
Our Favorite Niacinamide serums you can layer with other products:

Retinol
Of course, retinol is a part of your nighttime skincare. I mean if you have had your quarter-life crisis you should get on it.
You may not be applying it every day but incorporating it into your routine is the key. Start with a couple of times a week and increase the frequency slowly.
Favorite Retinol products:

Moisturizer
As a general rule, you would want to use thicker and denser moisturizers at night. These are more occlusive and will seal in all the goodness from your routine and allow them to work all night long.
During the day you want something that will layer well and not give you that greasy oily look, anyone with a combination of oily or oily skin will totally feel this struggle. It can be a nightmare to choose the perfect moisturizer that provides hydration without the greasy look.
Favorite Moisturizers:

Eye Cream
Applying your eye cream after your moisturizer might work best. Unless the packaging states otherwise. Especially if your eye cream is heavier than your moisturizer you want to apply it after to ensure that products get to work but if you are using a lightweight eye cream then you can opt to apply it before your moisturizer.
Favorite Eye Creams

Spot Treatments
Apply spot treatments after moisturizing. You wouldn't want it to spread all over your face and dilute its potential in removing the spot. So, just add treatments as the final touch.
Favorite Spot Treatments:

Facial Oil
Using oil to finish off your skincare routine is great especially at night. It is not the best to use during the day because it can interfere with your SPF protection.
Favorite Facial Oils:

Weekly Skincare Routine
Your everyday skincare routine is of utmost importance but once a week you should set aside a little time to spend on skincare. There are a few steps that you can take once a week to help with transforming your skin.
Steam for a glowing face
Get a bowl of boiling water and a towel and you are good to go. Or you can get fancy with handheld facial steamers and other gadgets that are out there to steam your face.
It is the heat and water that make the difference but you can opt to add elements like lemon slices, mint leaves, or lavender in the water. This will create a lovely scent and you can pretend that you are at a spa for a while.
You should also remember to steam a clean face. You won't be able to draw out the gunk from your pores if the surface of your skin isn't already clean.
Physical vs. Chemical Exfoliant
If you've decided that you want to add an exfoliant into your weekly skincare routine, the first step is figuring out if you want to go with a physical or chemical option.
Exfoliants remove the layers of dead skin cells from the surface of your skin. This allows your skin to appear smoother, products to penetrate better, and can result in fewer breakouts.
So, start with a clean face before you apply a physical or chemical exfoliant. Even if you don't want to steam definitely cleanse your face. We also recommend that you exfoliate at night to allow your skin to heal while you sleep.
Chemical Exfoliant
There is a whole range of chemical exfoliants from skin brighteners to peels. You need to be aware of the percentage of the acid in the product before you decide to use it since it can be harmful if you leave it on for too long.
But there is a chemical exfoliant for everyone out there. From those with the most sensitive of skins to those whose skin can handle almost anything.
Our favorites include:

Physical exfoliant
Physical exfoliants are gritty, to say the least. If you were a teenager in the '90s and early 2000's you'll find a sense of comfort in using these scrubs that well … scrubbed pretty hard. We are not here to knock that because we get it but we want to remind you to choose wisely.
Your physical exfoliant should not feel abrasive. This can lead to microtears and that's just not cute. If you are prone to scarring you can in fact inflame your skin enough to cause increased pigmentation.
Something like jojoba beads or oatmeal can be a great option for a physical exfoliant. It needs to create a smooth particle.
The Foreo Luna™ Mini is also a great choice.

Konjac Sponge
A gentle sponge that originated in Japan is made from a root. You might have seen it in the drugstore or even in Sephora. There are so many different types to choose from and it is really up to you which one you would prefer. The ones with no added ingredients are the most gentle and can be used multiple times are week.
However, replacing them often is key to maintaining healthy, we all know how easy it is for germs to breed especially in wet objects that sit around in the bathroom. Okay, there you go that's an image that will help you be responsible.
These sponges are gentle enough to be used on babies and great for the face. You use it during your weekly routine and even on some days in between to keep your skin clean.
Facial Masks
Perfect for that Insta-worthy self-care moment. Having prepped your skin properly with, cleansing, steaming, and exfoliating you can truly reap the benefits of your favorite mask. Choose a mask that addresses your concern or even choose a couple and multi-mask like a pro.
You are seeking to provide every part of your face with the care that it needs. This is not something you can do every single day so definitely take the time and truly treat your skin right.
Our current favorite is the Chlorophyll Mask by Cocokind.
o

Monthly skincare routine
Every month you should take a little extra time to pamper your skin. For many, this will mean actually focusing on any problem areas or issues you might face. You can opt to splurge a little with professional treatments or a visit to an aesthetician to assess and improve the look and feel of your skin.
On the other hand, you should also take some time every month to check the expiry date on your products and toss them accordingly.
Professional Facials
There are some things you should only trust a professional to do and there are some things that are just better accomplished by a professional. Getting treatment done once a month work well with your skin's cycle and facilitates proper resurfacing and clearer skin.
You can also try out micro-needling, microdermabrasion, and peels when you are working with a professional. They will recommend the best treatments for you and help you get the best skin.
Dermaplaning
There is a vast difference between DIY "dermaplaning" and professional dermaplaning. Either way, it is physical exfoliation and will remove peach fuzz and other facial hair. So, it is not recommended to be done more than twice a month.
If you are thinking about pulling out a razor and doing it yourself, read this post first.
Extractions
No, but that thing down before someone gets hurt, and that someone might just be a capillary in your face.
Now that we are all calm if you want something extracted you see a professional. Do not poke and prod all by yourself. You can cause an infection that'll worsen the breakout or bruise and scar your face.
Once a month is a great schedule to get extractions done by a professional. This can be a part of your facial treatment
Skincare routine for dry skin
Go for a hydrating cleanser, preferably a cream one in the morning. That way you can be sure that your skin is clean but not stripped in any way. In a pinch, you can get away with simply rinsing your face with water in the morning.
Overnight masks can be your new best friend, don't tell your current moisturizer that we said this. Opting to use a moisturizing overnight mask a few times a week can really help increase the moisture levels in your skin.
Balanced skin skincare order
If you have balanced skin, you are lucky and you can choose to do certain things based on how your skin is feeling that day. Sometimes you might not need to cleanse your skin in the morning with a cleanser or sometimes you can opt to use a heavy moisturizer at night if you need it.
The key is to maintain the balance that you have been blessed with.
Skincare order for oily skin
With oily skin, you can't escape cleansing. Even in the morning, you need to cleanse your skin before applying any other skincare product simply because your skin would have produced a layer of oil that needs to be removed.
I know it might seem redundant to apply a moisturizer and you might want to avoid creamy textures but if you deprive your skin of moistures it will be inclined to produce more oil and that is not something that you want.
Sensitive skincare order
Check the ingredients list for alcohol and if you find it, run!
You don't need an ingredient that might dry out and aggravate your skin further. We know certain types of alcohols are used to create solutions and often play a big role in skin care products but you can always find an alcohol-free alternative.
Another thing that you should avoid if you have sensitive skin is fragrances, be it natural or synthetic just don't risk. These are potential irritants that might not bode well for your skin health.
How to layer skincare products – not to mix, difference between layering and mixing
Layer your skincare products from lightest to heaviest or thinnest to thickest or most liquid to least.
But do not layer multiple acids over one another unless the product requires you to do so. Do not apply retinol after AHAs/BHAs. Multiple products that encourage cell turnover is never a good idea.
Layering skincare products that complement each other is the key. Like a niacinamide and an AHA or a ceramide and retinol.
Final Thoughts on Skincare Routine Order
Establishing a skincare routine is highly personal there is no magic formula that works for all. There are a few rules that everyone should follow but you will have to find your own groove. Your skincare order will differ from day to night and even between days. You need to find the balance to provide your skin with all the essential ingredients without overwhelming it.
Shop the post