In 2016 the skincare world saw a new force take over. When the Ordinary first appeared on the market many people didn't know what to make of the product line. For the first time, highly sought-after ingredients were available at an affordable price point and it won the hearts of skincare junkies everywhere.
The problem? Overwhelming access to dozens of products that we want to try without knowing where to start. We did the work for you (you're welcome) here is your comprehensive guide to The Ordinary product reviews that we think are worth trying.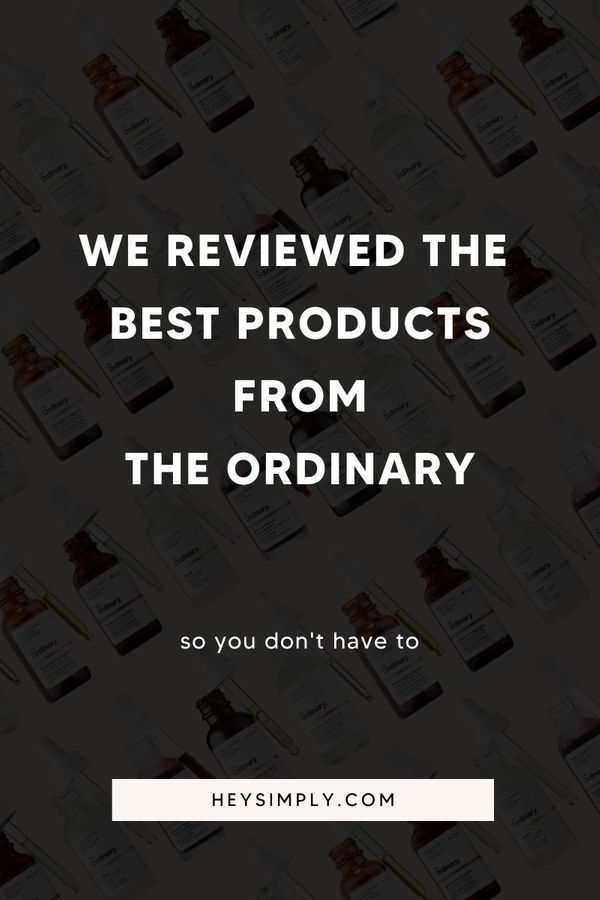 Best Products from The Ordinary
Who owns The Ordinary?
Deciem, a brand that self-identifies as The Abnormal Beauty Company, owns The Ordinary as one of the brands within the company. The Ordinary is most definitely the breakout star of the Deciem brands.
Since 2013 Deciem has been producing high-quality affordable skincare but it was most certainly The Ordinary that caught everyone's eye and drew our attention.
Why is The Ordinary So Cheap
The Ordinary focuses on the active ingredients that make a difference while maintaining simplicity. The brand consistently chooses formulation over frill. Yes, we all love products that come in pretty packaging, but we love affordability more.
The Ordinary products offer lovely textures designed to feel nice, but that is not the focus of the brand. Most products are available for under $15 which is great for sampling.
Related: How to Start a Skincare Routine for Beginners
The Ordinary is a brand for those that enjoy learning the science behind skincare. The products are focused on active ingredients and are created to optimize a simple skincare routine.
What are the Best Products From The Ordinary
The Ordinary is known for its serums, acids, and even retinoids. But don't overlook the high-quality basics that you'll want to add to your routine.
This is a soap-free moisturizing cleanser for everyday use. A product designed to cleanse and remove makeup in one step focusing on convenience and ease.

What does the Squalane Cleanser do?
The squalane base of the product is perfect to remove makeup and cleanse the skin without stripping it. The product emulsifies to trap dissolved makeup and facial impurities when mixed with water to provide a proper cleanse.
Can you use The Ordinary Squalane Cleanser every day?
Yes! It is a gentle cleanser designed for everyday use.
Is the Squalane Cleanser good for acne?
The Squalane Cleanser is suitable for all skin types and does not overly dry the skin. So, using this product in conjunction with your acne treatments would work well.
This is a hydrating moisturizer containing 11 amino acids, urea, and hyaluronic acid among other essential ingredients. It's a lot of factors that produce a lot of results.

What is HA?
HA is hyaluronic acid a substance that is naturally found in the human body, especially in the skin. It plays an important role in maintaining skin hydration.
Related: Hyaluronic acid is the key to good skin
What does the Natural Moisturizing Factors + HA moisturizer do?
It maintains skin hydration and protects the outer layer of the skin from external factors.
When do you use it?'
The Natural Moisturizing Factors + HA moisturizer can be used both during the day and at night.
This is an anti-aging product. The "Buffet" + Copper Peptides 1% has a comprehensive formula designed to target anti-aging and improve skin health.

What do copper peptides do?
Applying copper peptides topically will boost skin health as it is a substance naturally found in the human plasma.
Can you use it with Hyaluronic Acid?
You can probably skip it. The product already contains hyaluronic acid so it may not be necessary to add more. It won't cause any harm to pair this "Buffet" + Copper Peptides 1% with more hyaluronic acid.
Is it better than the original "Buffet"?
The "Buffet" + Copper Peptides 1% formula contains a 1% concentration of pure Copper Peptides compared to the "Buffet" which provides better overall skin health.
What's the difference between The Ordinary "Buffet" and the "Buffet" with Copper?
The "Buffet" + Copper Peptides 1% includes copper peptides that add a blue color to the substance. The peptide is anti-inflammatory, aids in healing, and encourages collagen production.
Personally, I think Marula oil is underrated. It's commonly referred to as 'the luxury oil', but I think it's more of a necessity. This antioxidant-rich oil is great for both the skin and the hair. You can apply it to your scalp, skin, face, and even nails.

How do you use it?
When you are using Virgin Marula Oil for your hair be sure to add a few drops to damp hair and work it through the strands.
For the face, apply a few drops all over the face once daily.
Is The Ordinary Virgin Marula Oil a dupe for the Drunk Elephant Virgin Marula Luxury Facial Oil?
Sources say, "Yes!" The Ordinary's Virgin Marula oil is a fraction of the price. Both products are single-ingredient formulations and contain the same ingredient: Sclerocarya Birrea Seed Oil
Does Virgin Marula Oil clog pores?
Although it is high in antioxidants and can help the skin, marula oil is comedogenic and easily clogs pores. If you have acne-prone skin, you may want to skip this.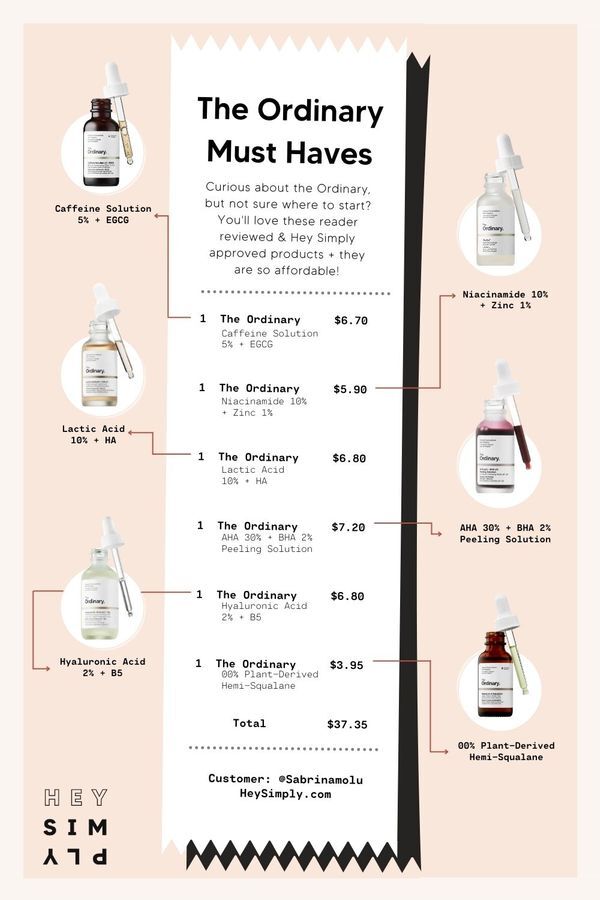 Introducing The Ordinary Products To Your Skincare Routine
Every serum and active ingredient out there promise miracles and yes, we want it all. (Cue singing like Sharpay Evans) Unfortunately, adding more products won't give you better skin. You need to acclimate your skin to new products to introduce them slowly and be mindful of order when it comes to layering skincare products.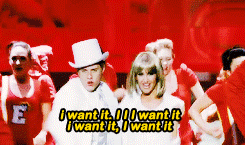 General Rules for Layering The Ordinary Skincare Products
When it comes to layering skincare, you want to adopt the general principle of "thinnest to thickest". Products need to be able to penetrate the skin and therefore you don't want to put a heavy moisturizer and follow with a light serum, the serum won't have a chance.
Want a quick image to save on your phone? We'll send you one!
Rules for Mixing Active Ingredients
Here's the tea. You don't need to apply the same products every single day in order for them to work. Alternating days is a great idea when it comes to multi-product skincare routines. If you use Vitamin C in the morning, you can skip it on days when you use retinol at night.
Niacinamide is pretty neutral and has a pH of around 4.5. It is a very calming ingredient and works well when combined with stronger actives like retinol and chemical exfoliants like AHA or BHA. Niacinamide can be used morning and night and pretty much plays nicely with all other products.
Caution is key with acidic ingredients. Especially AHAs, BHAs, and vitamin C. Do not apply these over each other nor pair them with retinol. AHAs and BHAs are chemical exfoliants that work great to remove dead skin and improve skin texture, but they also tend to irritate the skin.
Always pair any chemical exfoliants or retinol with heavy moisturizer to mitigate the risk of irritation.
Serums and Actives from The Ordinary
The Ordinary serums are actively ingredient-focused and maintain simple formulas that work well with each other and other products in the market.
Niacinamide is an ingredient that reduces skin congestion and the appearance of blemishes.

What does it do?
Niacinamide and Zinc work to balance sebum activity on your skin.
Can you use Niacinamide 10% + Zinc 1% every day?
With this high-potency niacinamide, it is recommended that you don't pair it with vitamin C products. Otherwise, you can use it every day in the morning or evening.
How long before I see results?
The Niacinamide 10% + Zinc 1% takes 8-12 weeks to make a visible difference on the skin. Yes, we know that's quite a bit of time, but remember skincare is not a sprint it is a marathon.
Is 10% niacinamide too much?
10% niacinamide is the highest concentration available in the market for the topical application it is not too much, but it is definitely the maximum. You can always start with a lower potency formula if you are worried about overexposure, but irritation isn't very common.
Vitamin C is a very popular antioxidant in the skincare world. Here the antioxidant is paired with hyaluronic acid spheres.

Why use Vitamin C 23% + HA Spheres 2%
This combination brightens uneven skin tone and smoothens the skin.
Can you use The Ordinary Vitamin C serum every day?
Yes, as long as you are not pairing it with any acids or retinol.
How long does the Vitamin C 23% + HA Spheres 2% take to work?
Although vitamin C can start to show effect in three weeks give it about two months to see real results.
Related: Why you should add a Vitamin to your skincare routine?
The combination of Caffeine Solution + EGCG will reduce the pigmentation and depuff the area around the eyes.

How do you use EGCG with Caffeine?
Massage a small amount around the eyes twice a day with your ring finger.
Can you see the results with the Caffeine Solution + EGCG?
Yes, you can, it depuffs your eye area within 10 minutes for a brighter more alert look to start off your day.
Skincare Acids by The Ordinary
Chemical exfoliants are great to improve skin tone and texture. They come in many forms and can be used on different skin types. Choose the best option for your skin, it is also best to use these ingredients in the evening when the sun isn't out to challenge your skin health any further.
A mild chemical exfoliant to be used after cleansing your skin before your serums and moisturizers. This product is neither a chemical peel nor a traditional toner it falls in between these categories making it rather an interesting addition to your routine.

What does glycolic acid do?
Improve skin textures and enhances the clarity of the skin.
Can you use The Ordinary Glycolic Acid 7% Toning Solution every day?
Yes, but only once a day in the evenings. Be sure to apply sunscreen for at least a week after using the Glycolic Acid 7% Toning Solution. We recommend starting with once a week and increasing usage based on skin tolerability.
How long before you see results?
It will take about 2-3 weeks of using the Glycolic Acid 7% Toning Solution before you see any result because of the low concentration of the active ingredient.
This is a peeling solution that can be left on the skin much like the Glycolic Acid 7% Toning Solution. However, you can dilute this product with something else if it is too harsh on your skin, we are thinking maybe a niacinamide serum might help.

What does Lactic Acid 5% do?
Brightens skin tone and evens out any discoloration seen on your skin.
Is lactic acid good for acne?
The Ordinary Lactic Acid 5% + HA 2% improves skin texture and reduces the appearance of acne scars. Lactic acid also boosts collagen production which helps with the healing of acne.
The AHA 30% + BHA 2% Peeling Solution is a strong chemical exfoliant. This product quickly became a cult favorite, it was also dubbed the "vampire facial" because the product has a deep red tone and when applied to the skin it does look like blood. Trust us, you have seen this peel pop up on social media.

What does the AHA 30% + BHA 2% Peeling Solution do?
The AHA exfoliates the skin's top surface while the BHA helps clear pore congestion. It definitely brightens the skin and works toward reducing hyperpigmentation.
Is the AHA BHA Peeling Solution good for acne?
We would stay away from open blemishes. The peeling solution can be irritating on an active breakout, however, the AHA 30% + BHA 2% Peeling Solution can be good to prevent future breakouts as it does remove excess oils and keep the pores clear. It can also help with cell turnover and acne scars.
How often should you use AHA 30% + BHA 2% Peeling Solution?
Start with just once a week and definitely not more than twice a week.
What should you do before and after using the peeling solution?
Using the AHA 30% + BHA 2% Peeling Solution is a learning curve. You must only apply the product to clean dry skin. When you are using the product for the for first few times leave it on for a couple of minutes at a time. We recommend only 5 the first time! You won't be ready for the whole ten minutes.
Retinoids for Anti-Aging Benefits
Retinol or retinoids is not only for "old" people or those with severe acne. In low concentrations, it is a good addition to your skincare routine to stave off the dreaded wrinkles. Prevention is the key, always remember that it is easier to put it off than to fix it.
If you ever had a Tamagotchi — it's time for retinol.
Don't panic just yet, we are talking about prevention here.
An advanced form of retinoid designed to be delivered as pure retinol into the skin.

What is active retinol?
Retinol is an active ingredient hence why it can cause skin irritation and needs to be used very carefully. Certain retinoid treatments have a higher concentration of retinol a vitamin A derivative which is why you should pay attention to the concentrations of active ingredients.
How often should you use Granactive Retinoid 2% emulsion?
Once you have built the tolerance for retinol you can apply this product every night as a part of your nighttime routine.
What does it do?
Reduces the signs of aging. If you read the Lord of the Rings and envied the elves well this is your solution to staying young forever. I mean looking young for well a few extra years.
Retinol is stable in the squalane unlike in water or any plant oils. This product is a good option to try out retinol for your skin.

Is Retinol 0.2% good for beginners?
It is a good starting point for retinol use. The low concentration of retinol in the product makes it easy for your skin to get used to it.
Is it effective?
The 0.2% retinol is good to expose your skin to retinol and create a tolerance for the ingredient.
Should I start at 0.2% Retinol in Squalane?
Yes, and then move to the 0.5% retinol. Take it slow.
Can I start with 0.5%?
Technically, yes – you can but perhaps give the 0.2% retinol a shot first and then switch to the 0.5%.

Is 0.5% Retinol effective?
Yes, it is! Using retinol is a long-term process and you want to ease into it. Start with applying it only once a week and work your way up to it.
How do you use it?
You should apply Retinol 0.5% in Squalane after any water-based serum and before heavier moisturizers.
Related: Everything you need to know before adding a retinol to your routine
Do The Ordinary products go on sale?
Well since the products are sold at rather affordable price points sales aren't all that common. You should also remember that items at The Ordinary sell out quickly due to their accessibility.
If you want something from The Ordinary, you should just go for it. Waiting around in perpetual restock mode isn't where you want to be.
Where can I buy The Ordinary products?
Online would be your best bet. Preferably, in a comfy pair of pajamas. The Deciem website is easy to browse through and buy from especially since you have this handy list.
Get a curated skincare routine from The Ordinary staff
If you live in a city with a Deciem store you have to check out their services. Since The Ordinary skincare is hyper-focused on active ingredients using the right combination of products will make all the difference. Who better to advise you than The Ordinary experts themselves?
Best part? This is a free service! Kinda cool if you have some specific questions.
You just have to ask, and the "ambassador" will send you home with a prescription-like list. I can't think of anything that is more on-brand for The Ordinary.
Final Thoughts on The Ordinary Reviews
The Ordinary has so many great products at affordable prices. These are no-frills formulas that make a difference. It's true that everything about The Ordinary is basic and streamlined, but it is effective. Plus, it makes our skincare obsession more affordable, and we stan that.
SHOP THE POST