Per pretty much every chemistry class, rule #1 was no acids near the face. So be forewarned that this post is breaking that rule and you probably should too. Now, this doesn't mean that you should casually crack open a beaker and drizzle it on your face – but you should look to learn more about certain acids that are good for the skin, and let's start with the one that's the hardest to spell: hyaluronic. What is hyaluronic acid and should you use it?
Related: Brilliant Hacks For Everyday Skin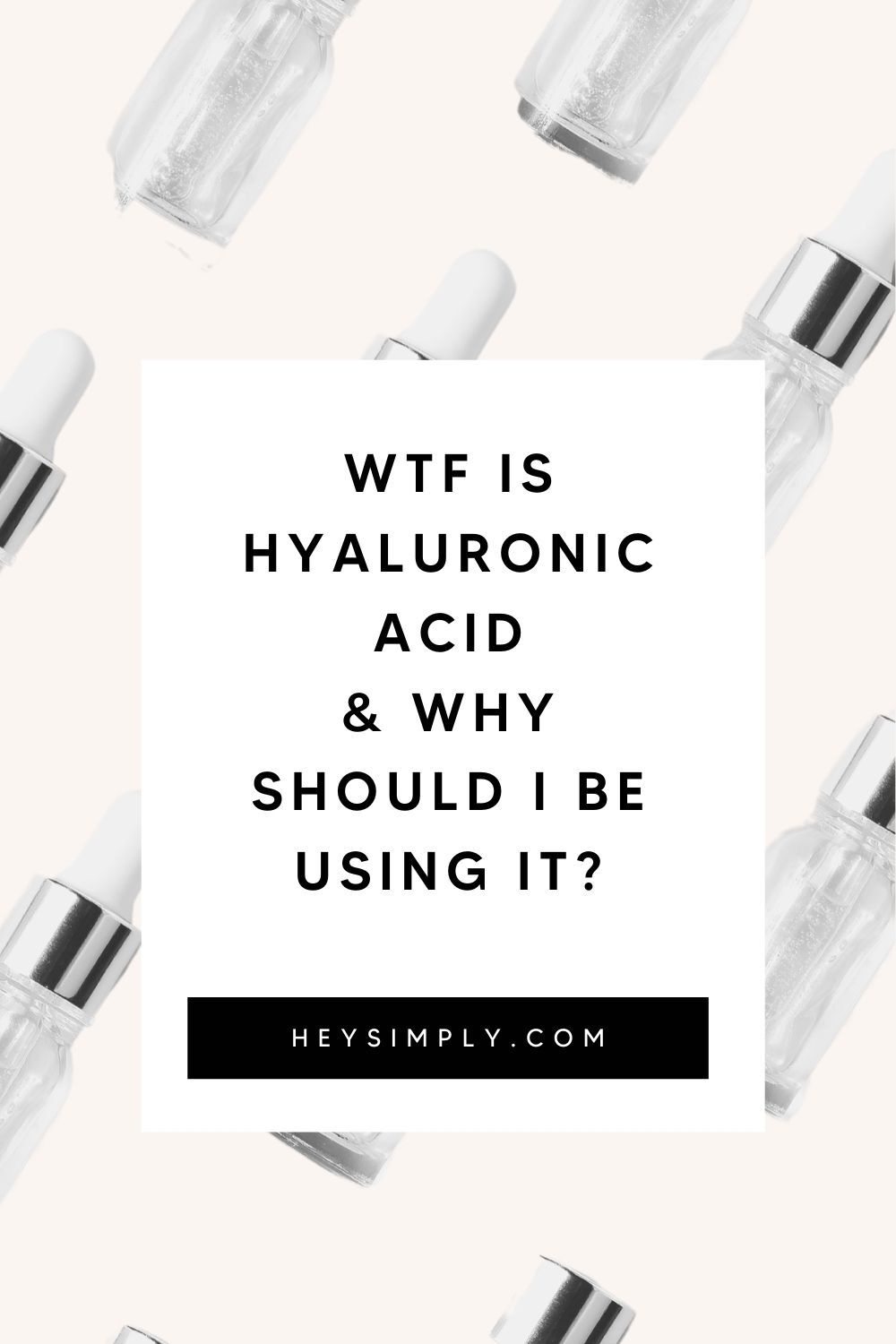 How Do I Pronounce Hyaluronic?
Good question! Hyaluronic = "hi-lore-on-ic" that's it!
Related: WTF Is Toner & Do I Really Need it??
So, What Is Hyaluronic Acid?
Our skin actually produces Hyaluronic Acid naturally to keep your skin hydrated. Hyaluronic Acid is not an anti-aging ingredient. Here's Skincare 101: The natural enemy of aging is keeping your skin hydrated so that it can continue to have elasticity and be more "bouncy". As we age and environmental factors like smoke, sun, and pollution way in, we lose the moisture in our skin. Without moisture, we also cue up dullness, fine lines, texture, and sensitivity. Long story short: Hyaluronic acid helps to hydrate the skin and maintain this hydration.
How does it do that? Well, a single gram of Hyaluronic Acid has the ability to hold two gallons of water. That's insane!
Related: What The Heck is Micellar Water & Should You Use It?
Does It Only Work For Specific Skintones?
Actually no, we all need more hydration and HA works for any skin type including sensitive or acne-prone skin.
Related: A Top Derm Answers Your Top Skincare Questions
What Products Should I Buy With Hyaluronic Acid In It?
Skip the face wash and cleaners because it doesn't stay on long enough to make an impact. Go for the pure substance in serums or moisturizers that you can keep on.
I recommend using it as a serum and applying it twice a day (morning and night) before your moisturizer. See my favorite picks below:

Even though it sounds scary, Hyaluronic Acid is an essential part of a good skincare regimen. It can reduce the appearance of wrinkles, dry skin, and redness to give your skin a more healthy and hydrated glow.
---
FREE SKINCARE CHEATSHEET
---