You know that I love writing posts that I love to read so when I went in search of a talented dermatologist to help shed some light on our biggest skincare questions I was thrilled when Doctor Derm messaged me to help! We collected your biggest skincare questions and Dr. Uddin and I sat down for an interview where she shared her professional insight into the world of dermatology and what people like us really want to know.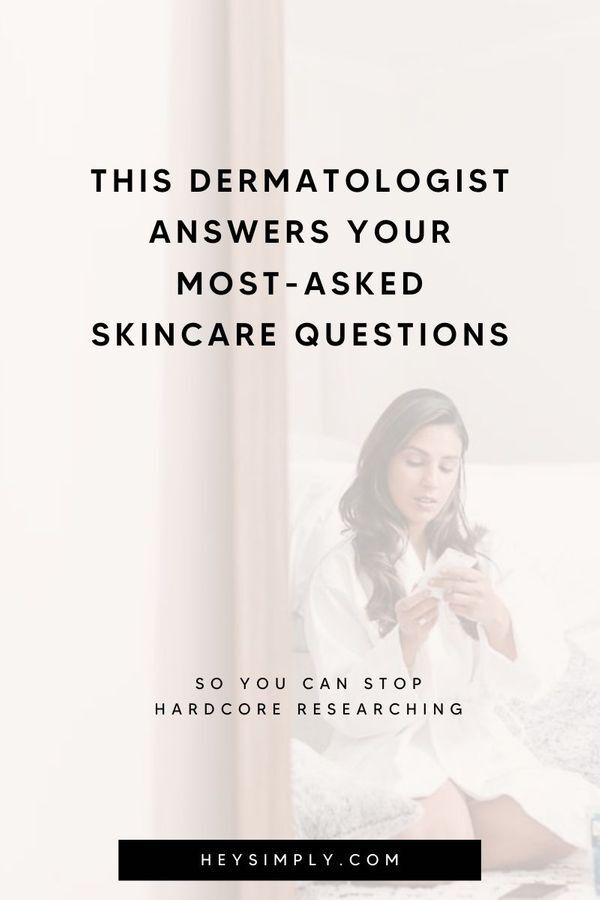 Editor's Note: All information listed here is for purely informational purposes, please consult your personal dermatologist before making any drastic changes to your skin.
TELL ME ABOUT THIS EXPERT
Sabrina Uddin, M.D. (I know, twins!) is a board-certified dermatologist based in LA. She received her undergraduate degree from the University of Illinois at Urbana-Champaign and her M.D. from the Chicago College of Medicine at the University of Illinois. She recently completed a three-year residency at Loma Linda University Medical Center in California.
Sabrina is a powerhouse on Instagram where she shares valuable information about skincare and educates her audience with product recommendations, process explanations and so much more.
HOW CAN I DECREASE THE APPEARANCE OF MY ACNE SCARS?
There are various types of acne scarring. Darkened/Hyper-pigmented acne scars often improve with sunscreen, vitamin A creams, topical vitamin C, as well as prescription and over the counter lightening agents. For skin texture changes such as deep divots in the skin from acne, the emphasis is placed on treatments that help remodel the collagen. This includes lasers, chemical peels, and micro-needling.
I KEEP HEARING ABOUT AHA & BHA – WHAT ARE THEY? DO I NEED THEM?
Short answer: Yes. Alpha Hydroxy Acid works on the top layer of the skin to smooth it out. The main AHA is glycolic acid. Beta Hydroxy Acid penetrates deeper to help even out skin tone and reduce the oiliness of the skin. The main BHA is salicylic acid. The best way to use AHAs and BHAs are to use them at night instead of your retinoid or vitamin A creams to minimize irritation of using both products. If your acid comes in a bottle, soak a cotton pad and apply after cleansing. Always wear sunscreens in the morning as acids will make you more sensitive to the sun.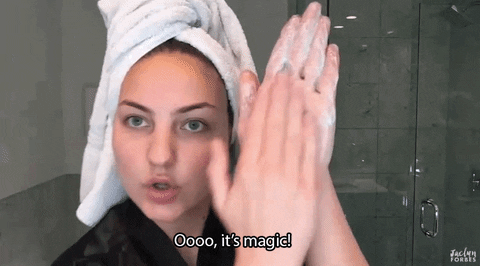 IS NECK SKINCARE REALLY A THING?
This is one of the biggest skincare questions. Yes! Neck skincare is definitely a thing. Most dermatologists will tell you they consider the neck to be part of facial skincare. There is no specific age but if you are caring for your face, one should use similar products such as sunscreens, vitamin A creams, and hyaluronic acids down to the neck.
HOW DOES HYPER-PIGMENTATION HAPPEN? CAN I PREVENT IT?
Hyper-pigmentation has many causes. Generally speaking, hyperpigmentation is caused by any inciting factor that might cause melanocytes to leave their color behind in the skin. Acne, sunlight/UV damage, eczema, burns, and allergic reactions, are all examples of inciting factors that could leave one with hyper-pigmentation.
There are also certain conditions that cause hyper-pigmentation. If one has darkening of their skin and they are unsure of any preceding causes, I always recommend being seen by a dermatologist for proper evaluation and discussion of possible treatments.
WHAT'S THE KEY TO MAINTAINING YOUR PORES? DOES IT DIFFER PER SKIN TYPE?

For maintaining smaller pores, I recommend intermittent use of chemical exfoliants (AHA/BHA) and consistent use of retinoids.
If you have oily or acne-prone skin, I usually recommend products that say "non-comedogenic" on the label.
Dry skin? I recommend products with hyaluronic acid or glycerin.
Dealing with dull skin? I'll often recommend starting a topical vitamin C.
BONUS! // DR. UDDIN WORKED WITH ME ON A LIST OF THE PRODUCTS THAT YOU NEED FOR AN AM & PM SKINCARE ROUTINE.
(yes, they are different)
We will email you a cheat-sheet on exactly what you need to know that you can save to your phone or computer for easy reference!
GET MY FREE SKINCARE CHEATSHEET BELOW
---
A big thank you to Dr. Sabrina Uddin for chatting with us about skincare. You can keep up with her on Instagram !
---