After my post on Why Makeup Wipes Are The Devil, I got so many questions about alternative methods of removing your makeup at the end of the day. I think the first lesson here is to always wash your face before bed. No seriously, do it. It's one of the cardinal sins of womanhood to sleep in your makeup. Okay, now that we clear that up. What products do I use to take off my eye makeup? Well generally, I use a gentle product, which is a little trick I picked up on one of my trips to France a few years ago. Women in Europe don't use makeup wipes and swear by micellar water. In this post, I'll share the answer to the popular question, "what is micellar water" and how you can use it.
Related: Why Makeup Wipes Are The Devil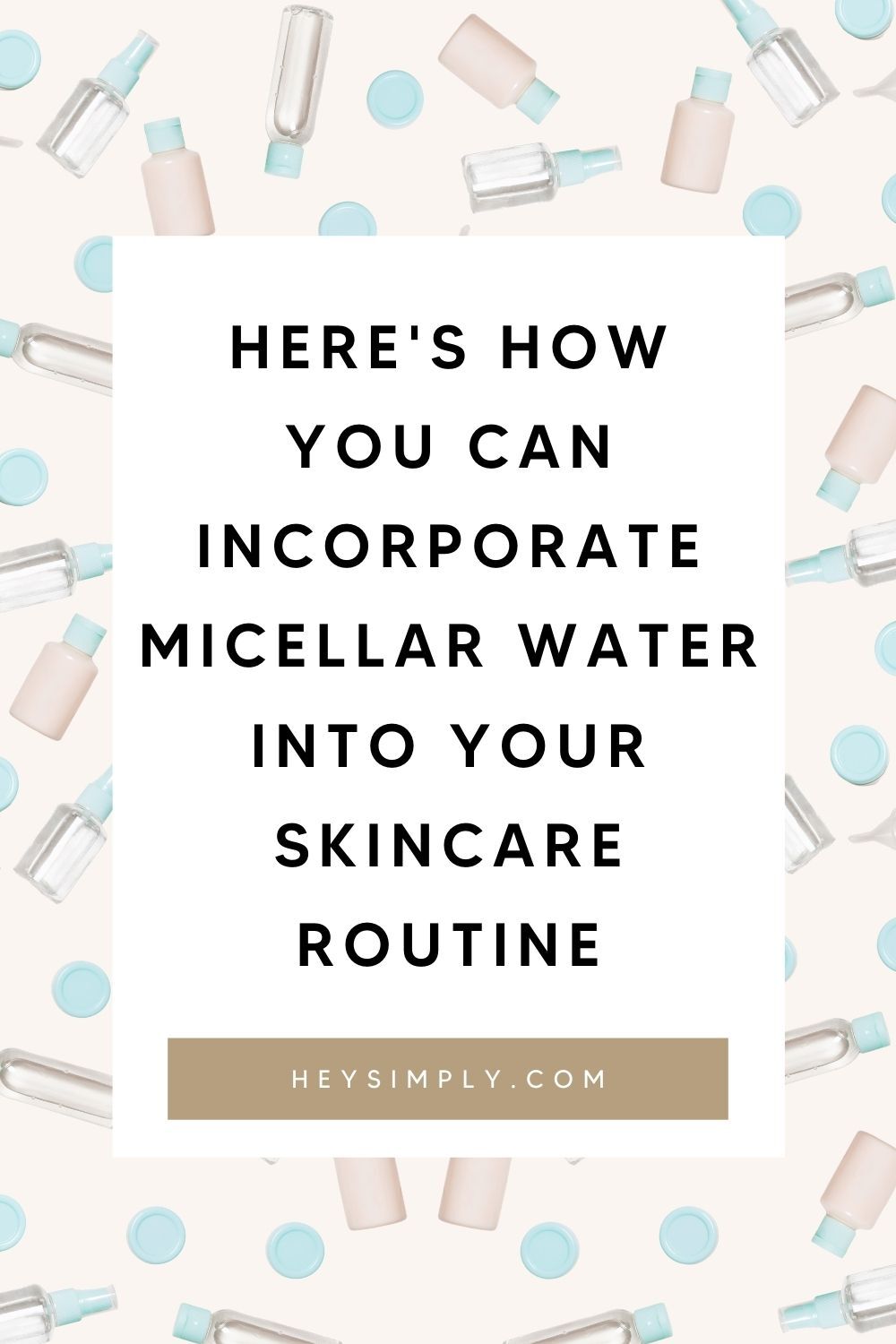 I use micellar water as an alternative to makeup-removing wipes or oil-based makeup removers because I find that it can remove even stubborn mascara without tugging on the skin. Micellar water generally contains no alcohol and is gentle on your skin.
Related: WTF Is Toner? I Finally Break It Down
What Is Micellar Water
First of all, it's pronounced "my-sell-ar". It is essentially a combination of purified water and small concentrations of cleansing oils called "micelles". These tiny balls of micelles are attracted to dirt, makeup, and sebum so they are able to draw out impurities. Micelles basically form a microscopic magnet that attracts anything that might be on your skin. These microparticles are added to soft water for a cleansing product that is light on your skin but mighty.
Related: Hyaluronic Acid Sounds Scary – But Is It Necessary For Good Skin?
How To Use Micellar Water
Generally, micellar water is marketed as being so light that you don't need to rinse your face afterward. However… I don't subscribe to that theory. I do believe that you should wash your face with a general cleanser after using micellar. My skin saw so much improvement when I began to double cleanse and I think that everyone should take the extra few minutes to do the same. You can apply it on a cotton ball or cotton pad. I like using these reusable cotton pads that I got from Amazon. You can drop them in the washer after you've used them in the little bag they came in and then reuse them.
Related: SPF 101: Everything You Need To Know
Popular Brands of Micellar Water
I've tried a number of brands and find that there are different formulas' for different skin types. Some of the most popular are: Bioderma Sensibio H20 and Garnier Skinactive Micellar Water. The Bioderma is probably the original MW and originated in France. What was exclusively available in French pharmacies is now only a click away for people in the US. Another popular option is the Garnier Skinactive Micellar Water. This product has won awards for being the Allure Best of Beauty and is approved for sensitive skin. There are other popular options under $10 from Simple, L'Oreal, and YesTo.
Related: The Art Of The Double Cleanse
---
Final Thoughts on Micellar Water
This is an affordable, sensitive skin-safe, and relatively gentle way to remove your makeup. Micellar water is a great alternative to makeup wipes or harsh oils and is worth giving it a shot.
Shop The Post