There are few things that excite me more than new makeup. One year for Christmas my mother-in-law bought me one of those huge makeup sets from Elizabeth Arden, and I was giddy. Easily, every subsequent year, that was what I had to look forward to. I didn't care that it was the same! You can literally never have enough makeup. The smell of clean brushes, the feel of a brand new lipstick, there's nothing like it. The only thing better than getting gifted makeup is getting to pick things out yourself. The problem is that makeup can be expensive and you want to know that you are trying out a product you will actually like before you invest the amount of a decadent meal in a compact of colored dirt that promises to enhance your cheekbones. You'll need to invest in a few different products, this post will focus on face products but future posts will dive into eyes & lip must-haves!
Related: The Easiest IT Girl Hack You Need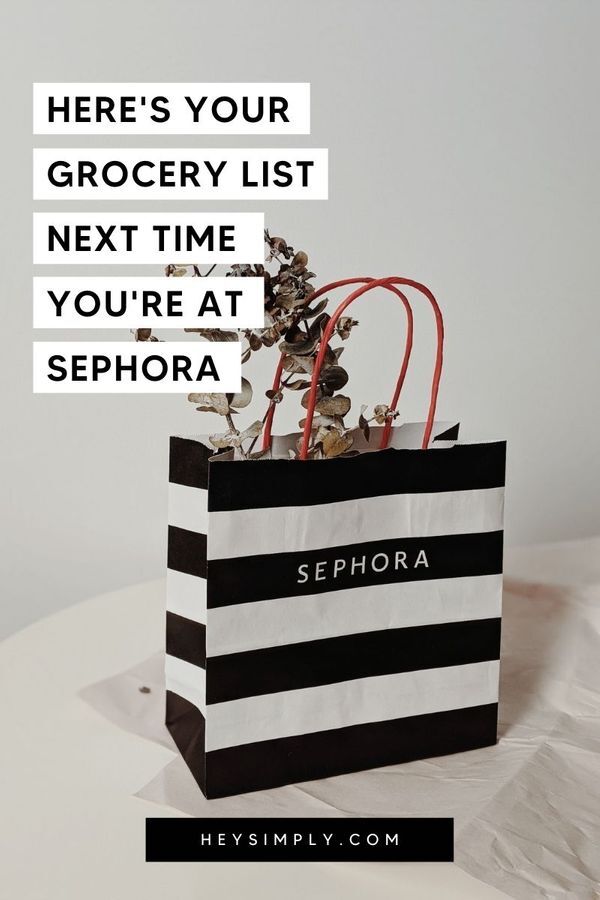 There are so many different combinations when it comes to your face, but at its core, you need the basics: primer, foundation, concealer, highlighter, bronzer, and blush. Setting powders and beauty blenders are certainly a close follow-up. There are so many incredible products that are out there and I put together my favorites in the lists below. I am clearly a hoarder of all makeup so in case you share my compulsive tendencies or are just interested in discovering some new products, I hope you enjoy it! These are all products that I have used and love. I've included my own colors for reference – I have medium olive skin with neutral/yellow undertones.
Related: The Worst Thing I've Ever Done For Beauty
THE SAMPLER
For someone who likes to sample lots of products, I would recommend investing in a few tried & true products for your face and leaving the rest to mini size options to try out. Becca is the leader in highlight products and now blushes & bronzers too. Try the Becca Bronzer, Highlighter, & Blush combo set it will last you forever and you will get to sample a few different products. For Primer, I haven't found something more smooth than the Becca Backlight Primer and there is no question about how fantastic Rihanna's Fenty beauty line is. The Fenty Foundation is in over 40 shades – forty! That means we can choose between "medium-light, medium, and medium-dark" to be honest it was a little overwhelming at first (I've never had so many options before!) As always, the IT Cosmetics products are stellar (remember some of my favorites here) and the IT Cosmetics's Bye Bye Under Eye is their claim to fame. But be careful a little goes a long way!
$39 Becca Bronzer, Highlighter, & Blush combo set
$34 Fenty Foundation – shade 260
$24 IT Cosmetics's Bye Bye Under Eye – shade medium
Total: $135

---
LIGHT MAKEUP
My everyday makeup is pretty light I actually use the CoverFX Pressed Mineral Powder (in G50) and my IT Cosmetics Kabuki brush for a light all-over coverage. On days that I have a lot going on I opt for a tinted moisturizer that I make myself. Mixing the Smashbox Photo Finish Mini Primer and the Cover FX Drops gives you the perfect consistency for all light all-over coverage that matches your skin to the T. Follow that will a good concealer on those under-eyes like the Naked Skin Concealer (seriously my go-to right now) and add blush, bronzer, and highlight and you've got a full face that's not too heavy and won't weigh you down!
$44 Cover FX Drops – shade G50
$10 Smashbox Photo Finish Mini Primer – shade medium
$13 Naked Skin Concealer – shade natural finish
$39 NARS Blush – shade orgasm
$12 Benefit High Beam Mini Highlighter – shade radiant finish
Total: $154

---
GLAM SQUAD
I feel like I am constantly buying this incredible makeup for those events that I want to really glam up for, but hardly ever use. If you like to go all out then you have to try the Too Faced Born This Way Foundation I wear it when i'm on the go or have a full day of events where I won't have time to touch up my makeup. Paired with the Makeup Forever Primer it's unstoppable full coverage and lasts literally all day. I've had my bottle for over a year and still haven't run out. I recently tried the Urban Decay Blush / Highlighter and I love that it's one swipe and I've got blush and highlight covered. The product is pigmented but buildable and the shade radiant is the perfect compliment for olive skin without being overpowering!
$39 Too Faced Born This Way Foundation – shade warm beige
$15 Benefit Hoopla Bronzer – shade natural bronze
$32 Urban Decay Blush / Highlighter – shade Aura
$29 Urban Decay Naked Skin Concealer – shade medium light neutral
Total: $152

What would you buy with $150 at Sephora? Share your go-to's with me, I love trying out new products! Leave a comment or send me a message on Instagram with your favorites!