Not many oils are loved the way jojoba oil is in the skincare community. Jojoba oil's impeccable reputation as a moisturizing element is certainly well deserved. Plus, it's such a fun word to say!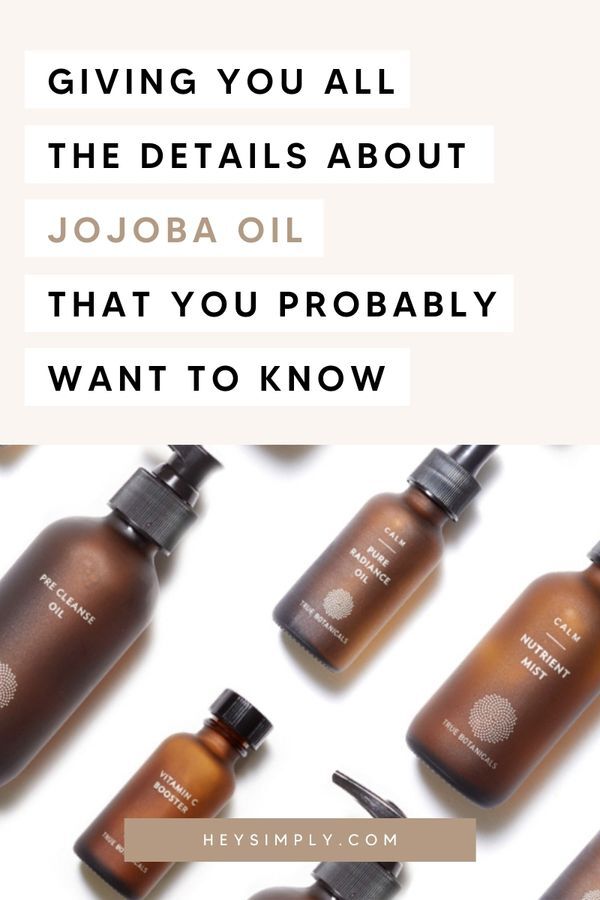 This plant-based liquid wax is so similar to our skin's natural oils that it is instantly absorbed and accepted by the skin. Our skin's sebum is primarily made of wax esters so this makes sense.
There are so many skincare oils to choose from we get it. So, we made the job simpler for you. We have consulted the experts and gathered their thoughts for your convenience, to help you decide if jojoba oil is for you.
How to pronounce jojoba oil?
It is ho-ho-ba oil. Just pretend that you are Santa for a second.
Jojoba oil is spelled with two J's, yes, but the word originated in Mexico owing to its roots to Spanish and the O'odham language is spoken by the Aztec people, who originally referred to the plant as hohowi.
There you have it a brief etymology session that explains why we ignore the J's.
What is jojoba oil?
Jojoba oil is a plant-based ingredient found in the seed of the Simmondsia Chinensis plant. It is commonly used in skincare and haircare products. In fact, jojoba oil is not actually an oil, it is a wax.
Many people use jojoba oil as a carrier oil to dilute other skincare ingredients that they want to apply to their skin. It works well for this purpose because it easily penetrates the skin layers and can deliver these ingredients to the deeper layers of the skin.
What does jojoba oil do?
The bottom line is that jojoba oil is a moisturizer. The waxy substance is non-comedogenic and filled with vitamin E and vitamin B-complex.
The molecular structure and texture of jojoba oil are similar to the natural oil on your skin.
Using jojoba oil is known to help regulate sebum production while ensuring that your skin is moisturized and healthy. It can also soothe any inflammation on the skin because of its mild tendencies.
Who should use jojoba oil?
Jojoba oil is a lightweight oil that doesn't clog the pores, it is an incredible addition to your moisturizer if you are looking to combat dry skin.
If you are struggling with eczema or psoriasis jojoba oil might help soothe and calm your skin keeping it moisturized and supple. The availability of B-complex in jojoba oil plays a role in its healing abilities.
It is also great for your scalp if you are dealing with dandruff. Plus, it is known to strengthen hair strands.
Different types of Jojoba oil
You'll be able to find golden or clear jojoba oil variations in the market.
Golden jojoba oil is unrefined cold-pressed jojoba oil.
The clear version is a refined and filtered option. Some claim that clear jojoba oil is less likely to clog your pores, but there isn't enough evidence to show a huge difference between the two. Since jojoba is not considered comedogenic, to begin with.
Favorite Products with Jojoba oil
Jojoba oil is a moisturizer that can be added to any product. It is a part of cleansers, face oils, moisturizers, hair oils, and even makeup items.
Here are some skincare products with jojoba oil:
Sunday Riley U.F.O. Ultra-Clarifying Face Oil $80
True Botanicals Pre Cleanse Oil $48
Botanical Oil Organic Jojoba
Haircare products with jojoba oil:
Earth's Nectar Jojoba & Tea Tree Scalp Oil
Makeup products with jojoba oil:
Smashbox Photo Finish Primer Oil with Jojoba Oil
Urban Decay Vice Lipstick with Jojoba Oil
Who should not use jojoba oil?
So far experts have not found any drawbacks to using jojoba oil. It is safe for all skin types.
As a non-comedogenic oil that hydrates and moisturizes, it is a great option for anyone trying to dabble into skin oils.
However, the concern about allergies is still there. Always do a patch test behind your ear and observe the area for 48 hours before applying the product anywhere else.
How to add to your routine?
Jojoba oil is an extremely versatile ingredient it is found in so many different types of products.
There isn't a general rule of thumb about using jojoba oil in your routine besides following the instructions on each of the products that you have chosen to use.
Mixing Jojoba Oil with other products
So far there hasn't been any evidence that jojoba reacts negatively to any skincare ingredients. It is perfectly safe to apply jojoba oil to moisturize after using your actives or acids. It helps replenish the skin's natural oils as needed.
Especially if you are using pure jojoba oil like this one by Typology.
Related: Still, confused about how you should layer your skincare products? We have the answers.
Skincare oils for the best skin
Oils in skincare play a huge role in keeping the skin healthy and especially protecting the lipid layer. Here is a list of the current popular skincare oils.
We have written a post about this amazing ingredient, here it is if you want to check it out. Similar to jojoba oil squalane oil benefits from being similar to sebum in many ways. These two lightweight oils are universally accepted by a variety of skin types.
If you are looking for an oil high in fatty acids, antioxidants, and amino acids this one is for you. However, it is considered to be comedogenic so tread carefully.
This oil is classified as a dry oil. It absorbs into the skin quickly and often is a good alternative for a moisturizer. Rosehip seed oil is a common choice for those looking for anti-aging benefits.
FAQ about Jojoba oil
As we have mentioned jojoba oil is added to many products because of its effectiveness as a carrier oil. It is a neutral ingredient that can enhance skincare products.
Plus although it is labeled as an oil it isn't really one. Here are some commonly asked questions:
Does Jojoba Oil Dry Out Skin?
No, it does not. In fact, it is a wax-like medium-weight moisturizer that is ideal for dry skin.
Which is Better Jojoba Oil or Rosehip Oil?
These are both great options to moisturize your skin. If you are looking for anti-aging and healing properties, rosehip oil is the way to go.
But if you are looking for a simple moisturizer, jojoba oil might be for you.
How often should you use Jojoba Oil in your hair?
If you have fine hair use jojoba oil sparingly. You don't want to look greasy.
It's best practice to add a few drops to your scalp in the morning to keep it healthy and moisturized.
Keep an eye on your scalp and use the oil as needed. Don't pile on the oil on the existing grease, otherwise, you should be fine to use it every day.
Should I put Jojoba Oil before Moisturizer?
There is a trick to this. If you are using oil-free or gel moisturizers that are super lightweight you'd be better off applying the moisturizer first and then the jojoba oil.
If you are using a thick cream for your moisturizer apply the lightweight jojoba oil first. Always thinnest to thickest, here is an article to help you figure out the perfect skincare routine.
Can Jojoba Oil Replace Moisturizer?
While pure oils moisturize well they are not formulated with the essential ingredients that the skin needs. This will leave your skin needing a little more.
However, if you have an extensive skincare routine that covers all the bases and you are looking for a sealant to keep the hydration and all the other ingredients locked in then jojoba oil will make a great moisturizer.
Is Jojoba Oil Anti-Aging?
Not particularly, jojoba oil does not work directly to reduce fine lines and wrinkles. However, the anti-oxidants in jojoba oil can work to slow the signs of aging.
Antioxidants protect you from free radicals like a shield. So, when you are using jojoba oil on your face fewer free radicals can harm your skin resulting in a slower aging process.
Related: Are you wondering why free radicals are bad for you? Read this post.
Final Thoughts on Jojoba Oil
Jojoba oil is the ultimate lazy girl product. Having a bottle around means that you have a scalp treatment, a skin moisturizer, and a soothing balm all in one.
It is great for those seeking a minimalistic approach to their beauty routine. A simple one-ingredient product that is able to do so many things and it won't take up too much space on your vanity.