One of my goals for pregnancy has been to document as much information as possible as I go through this new chapter to help the women in this community. Shopping for baby items can be so overwhelming and while every child is different, I'm happy to share a few tried and true things that helped us get through these different stages of babyhood.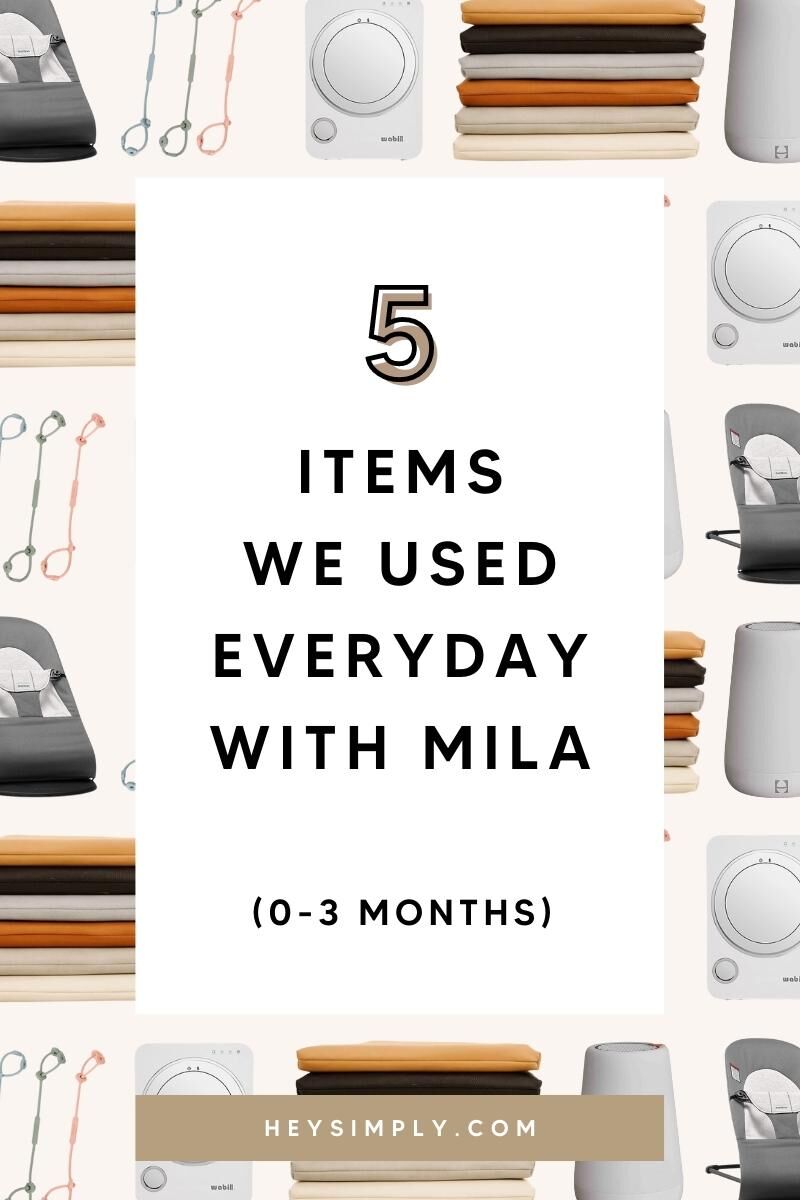 In these first three months (also known as the 4th trimester) here are the things that Mila used every single day that I highly recommend.
One of my best friends from childhood has three children (she's such a superstar) and she swore by the Baby Bjorn bouncer. She told me that I needed to have it and because she's the sweetest, she even got it for us off of our registry. Boy, was she right?
We use this bouncer every single day and not just for the first three months either. I'm writing this post as we approach 6 months and it's still used almost daily. Mila loves it and some days it's the only way that I can get things done.
We also bought this attachment when she turned around 3 months to keep her entertained while she is in the bouncer and she actually loves it. Watching her grow into noticing the toys, touching the toys, and now trying to put the toys in her mouth has been such a fun journey. This one is worth the money.
So I wasn't sure if I should include this because honestly, it's a pretty big footprint. A sterilizer is really important, especially for the first year of the baby's life and most of them are too tiny to fit everything you need and/or super ugly.
This one is big, but it's pretty and functional. It's basically a microwave that dries and sterilizes all of your items with UV light instead of steam. I love that it has a dryer function because our bottles and pump parts go straight from the sink where they are washed to this countertop machine.
To this day, we still use the Wabi sterilizer every single day. I think it's well worth the investment. Plus you can use it for sterilizing other things too like electronics and any non-baby items since it's UV powered.
However, it does have a large footprint – but it's pretty. It's a tradeoff.
When Mila was born, we used to carry her around everywhere. Around the kitchen, for walks, and even just regularly around the house. It's a great way for babies who aren't fans of tummy time to be able to spend time on their bellies and you get the cuddles (hands-free) truly a win-win.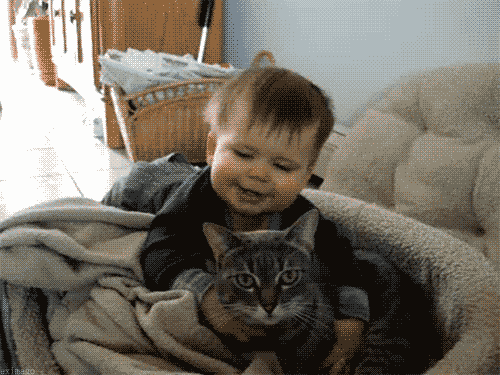 This one is a mini carrier, but you can wear their face in and face out. I really like it and felt like we used it endlessly.
Now, we've upgraded to the Harmony and more on that later – but TL;DR totally worth it. We survived our Europe trip because of it.
This is a great registry gift, but in case no one got around to buying it for you – definitely invest in a Hatch sound machine. We truly use it every day (Mila is 9 months now, and it's by far our most used item). The sound machine has an automated schedule so it turns on during nap times and bedtimes and allows you to adjust to your preference.
Sound machines are SO important for sleep, so make sure that you buy one for your little one.
We had this on our registry and ended up getting two which was the best coincidence ever. I got this after going to a girlfriend's house who had their little one on the mat and immediately decided that I needed it. We use it for tummy time, massages, and even curling up for a nap. It's soft, easy to clean, and completely safe for babies.
Yes, it's a bit of an investment but trust me the cost per use makes it very economical.
---
I hope this post helped you! I plan on doing another one for our most used items for 3-6 months and continue to share as I go on this journey of motherhood.