Remember when you used to buy books on Amazon? Uh yeah… me neither. Jeff Bezos knew what he was doing when he launched a service that gets you exactly what you need in one place for quickly as possible. I'm pretty sure my last Amazon box consisted of a 26 ft dog leash, shampoo for Sahir, a sweater for me, and a portable charger. What can I say? We're prime-obsessed millennials. It's avocado toast, immediate gratification, and Amazon prime – order is optional.
Related: 6 Can't-Miss Amazon Beauty Finds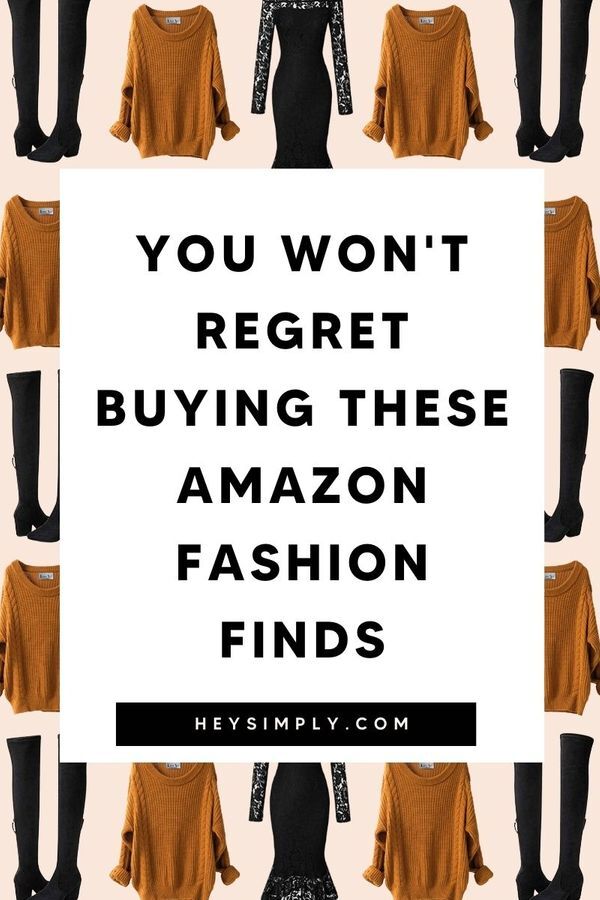 ONE // TWO // THREE // FOUR // FIVE // SIX
One of the things I'm discovering is the world of fashion on Amazon! My first taste was back in 2012 when my girlfriend was getting married and she let her bridesmaids choose her own dresses. Someone suggested a $45 multi-wear option from Amazon fashion and I was shook. Over my skepticism, we purchased and it turned out just fine! Thus, a monster was born.
Related: 5 Places To Shop Online (That You've Never Heard Of)
I won't lie, quality can be a hit or miss on Amazon fashion and of course with each brand sizing can always be a challenge. The good news is that reviews reign strong and there is so much good insight into the products by reading other people's experiences. For example, reviewers swear that the under $50 Thigh-High boots linked above are the exact same boots at the Goodnight Macaroon boots that are $163! Remember when I wore them here & here? A dupe wouldn't be a bad idea, especially since they are so cute in black.
Any dress with pockets is a must have for me, especially if it's a sweater dress. Sneak any these into your next Amazon purchase. I mean, will anyone even notice amongst all of the extra iPhone charging cords, counter cleaners, and tea bags? Probably not. Happy Shopping!
SHOP THE POST