I have been reading blogs for over a decade now, and I've been working on Simply for almost as long. In fact, lifestyle bloggers are the reason that I started my own site. In a time where we are bombarded with celebrity street style and airbrushed skincare commercials, lifestyle blogs are an outlet where people just like us can share moments of their life & learnings.
Being able to connect with a reader through the written word is one of the oldest and treasured skills. Feeling like you're chatting with a girlfriend about the cool new sofa she bought or the Trader Joe's snack she discovered is what makes reading these articles so much fun.
I've consolidated the 24 best lifestyle blogs to follow and separated them into different categories. But first, the basics.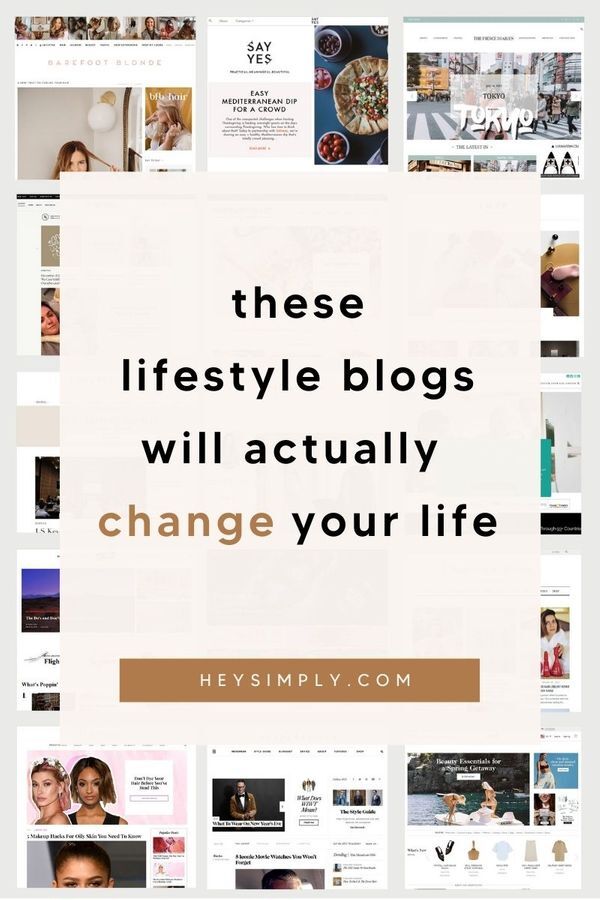 What is a Lifestyle Blog
A lifestyle blog is a website created by a person that showcases moments of the author's life. It is not limited to their craft; blogs tend to incorporate their interests and even their struggles. Lifestyle blogs can fit into various macro-niches. These blogs can be curated to provide information, advice, and inspiration to their readers.
Top Lifestyle Blogs in Different Niches
Since bloggers tend to work with their strengths, expertise and passion, lifestyle blogs tend to revolve around certain themes that the authors have chosen. Many tend get into blogging because they have a passion they want to share, and this passion is what the audience get to see.
Common Lifestyle Blog Niches
Women's lifestyle blogs
Beauty blogs
Fashion blogs
Food blogs
Fitness blogs
Parenting blogs
6 of the Best Lifestyle Blogs to Follow in 2021
Here are some of the best lifestyle blogs for women that cover a broad range of topics. From beauty, to fashion to even decor and design.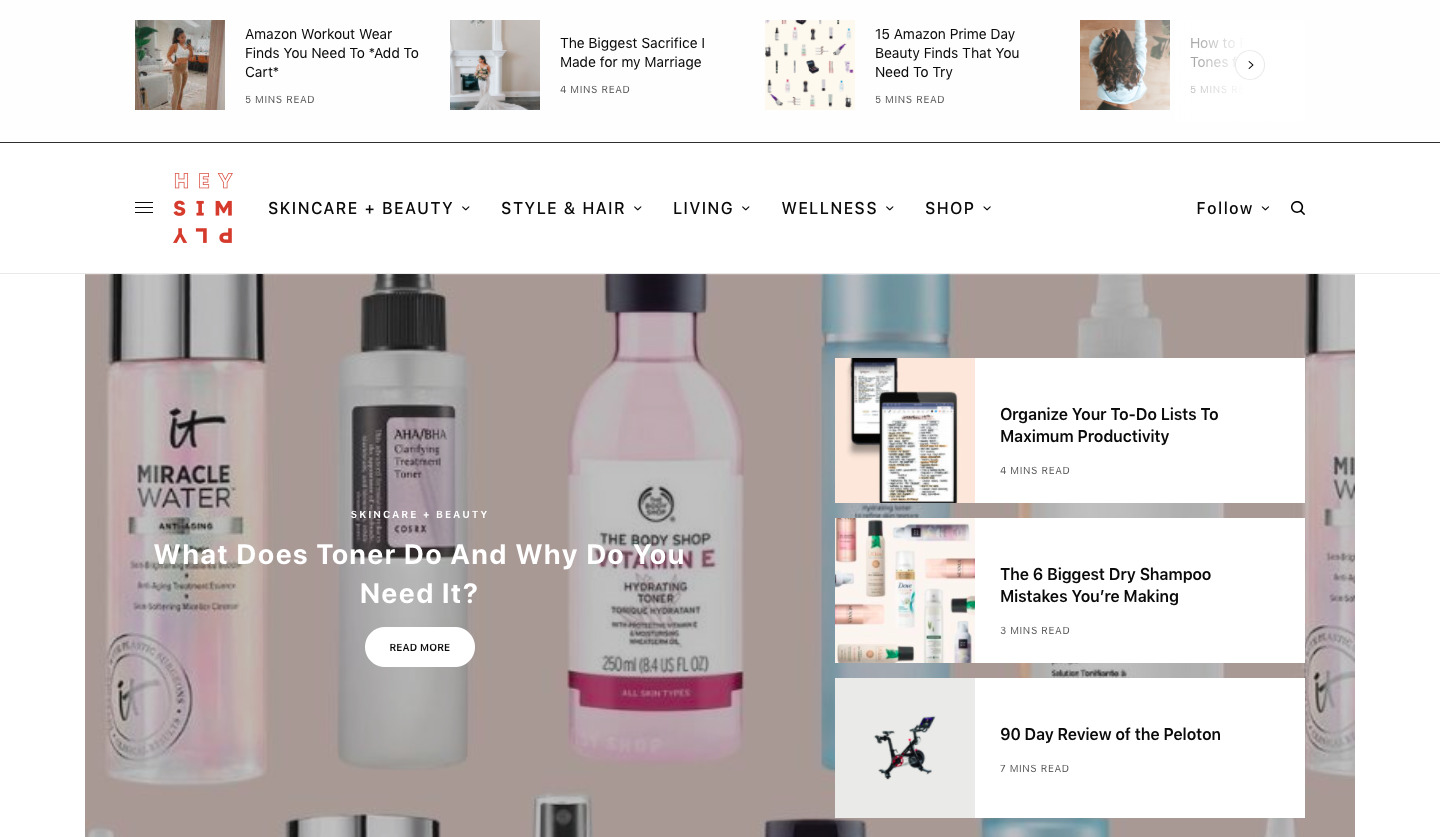 Call it conceited, we will call it confidence. Here at Hey Simply we want our readers to feel like they are part of a coffee chat with their favorite girlfriend. Posts on Hey Simply cover a broad range of topics from skincare and beauty to life skills, mental health, and productivity. Our goal is educate and provide information to the vibrant and curious women who are our beloved readers.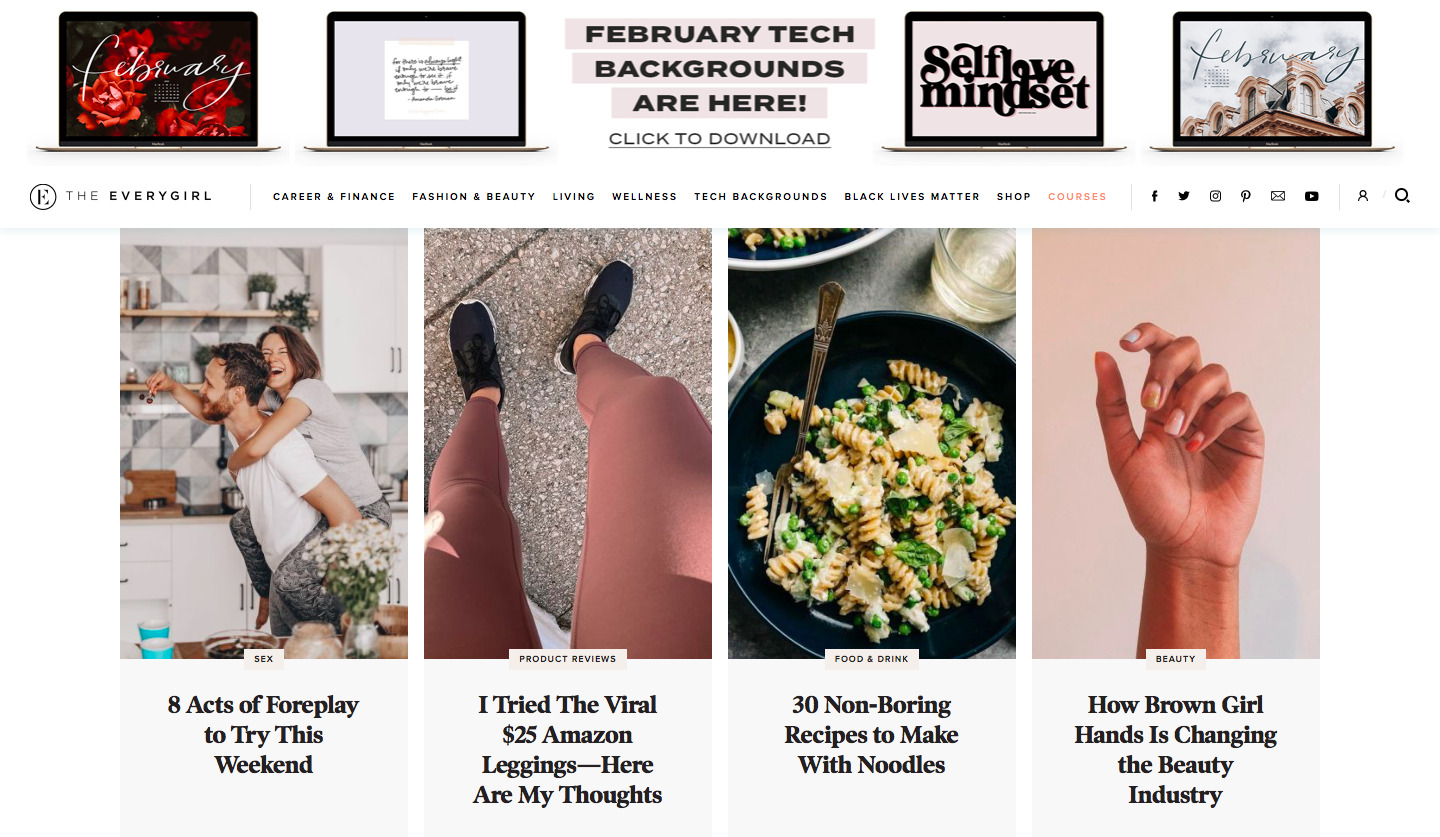 The Everygirl blog is for every girl – l'm serious. Any young woman looking to live a well-rounded, established and stylish life can benefit from reading the blog. It offers a wide range of information from career-tips to meal-prep hacks.
The blog was founded by Alana Kaczmarski and Danielle Moss. This fabulous duo have created a masterpiece that offers a wealth of knowledge for any women out there, especially those looking to improve their lives.
From ideas on how to launch your first business to being whole as a single person. The creators Alana and Danielle have also ventured out and created a niche blog The Everymom to cater to the specific needs of that audience.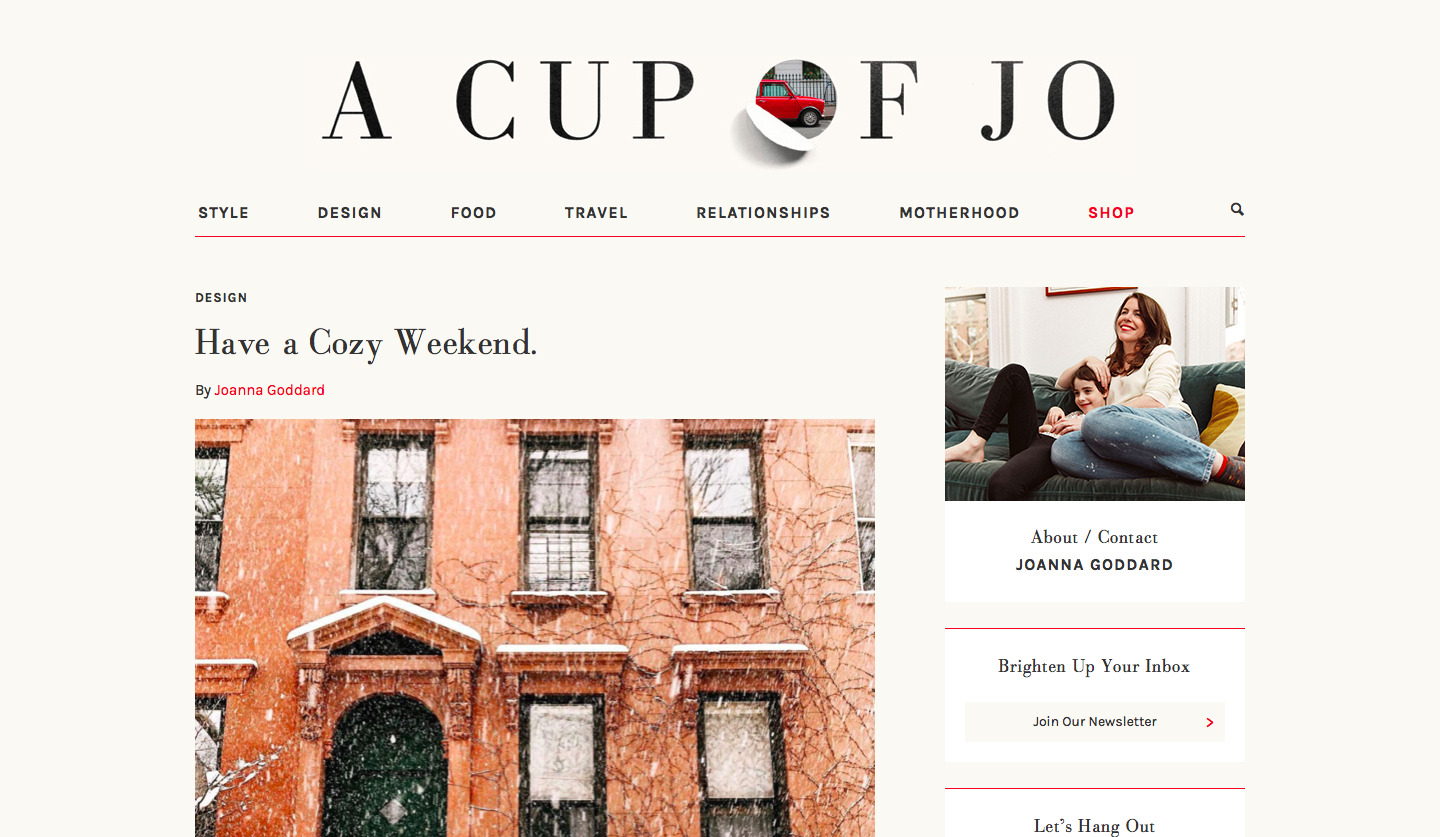 For fashion, beauty or motherhood advice check out A Cup of Jo. The blog also covers certain deep and personal issues from time to time keeping the readers very involved like the post about friendship breakups. She talks about things that we all need to hear being talked about.
Joanna Goddard or Jo as she makes herself known in the adorable pun that is the name of her blog is an accomplished creator in both the traditional sense and in the online world. She has worked at Glamour, Conde Nast Traveler and Martha Stewart Living.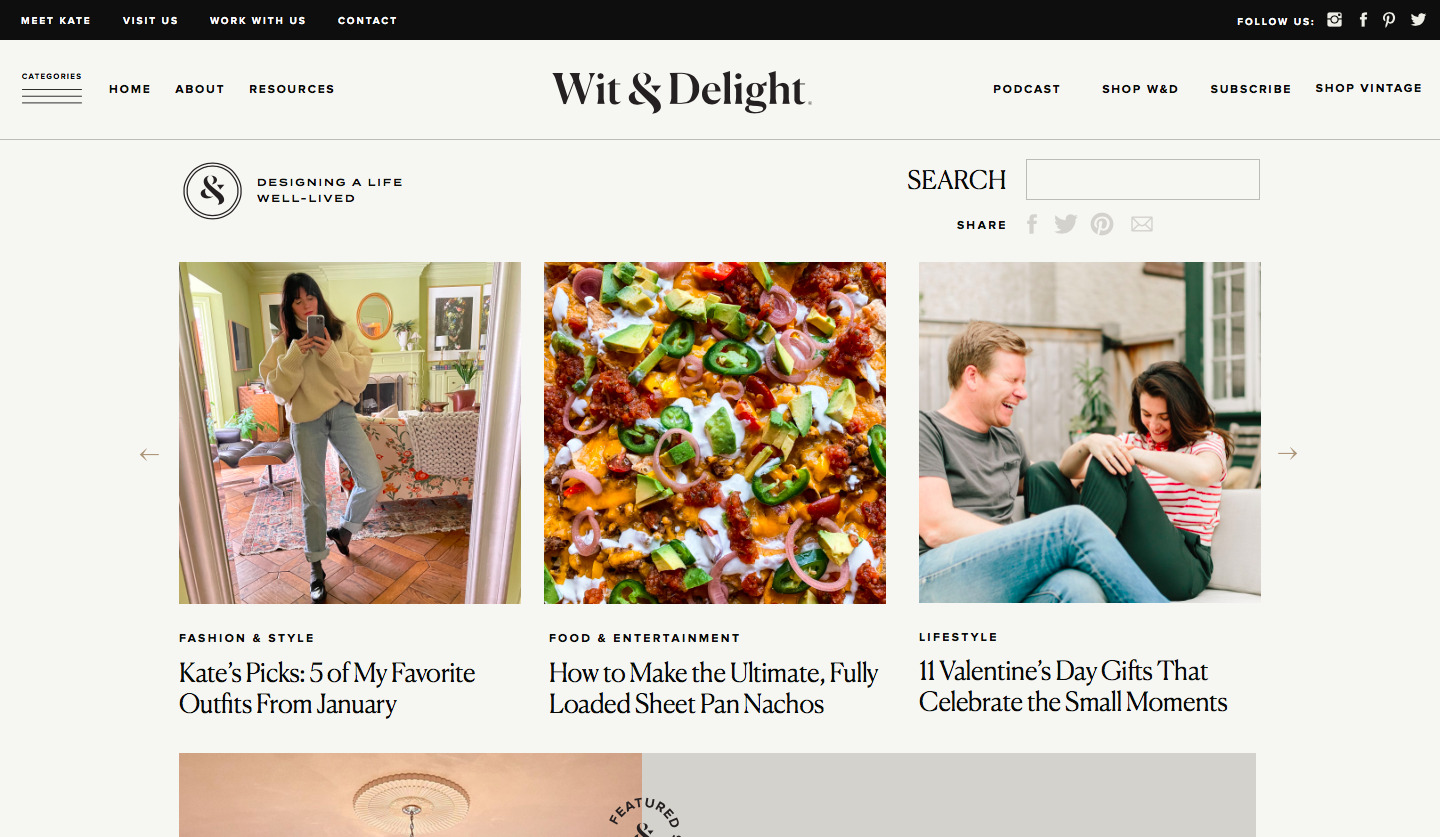 Wit & Delight focuses on the full living experience. Kate renounces labels and is determined to bring us all on a ride to truly live without restraints. It is more personal and relatable than the other blogs you may find out there.
Kate Arends's origin story is inspirational, yet very real relatable. We are glad that she use her wit and delightful sensibilities to bring us joy.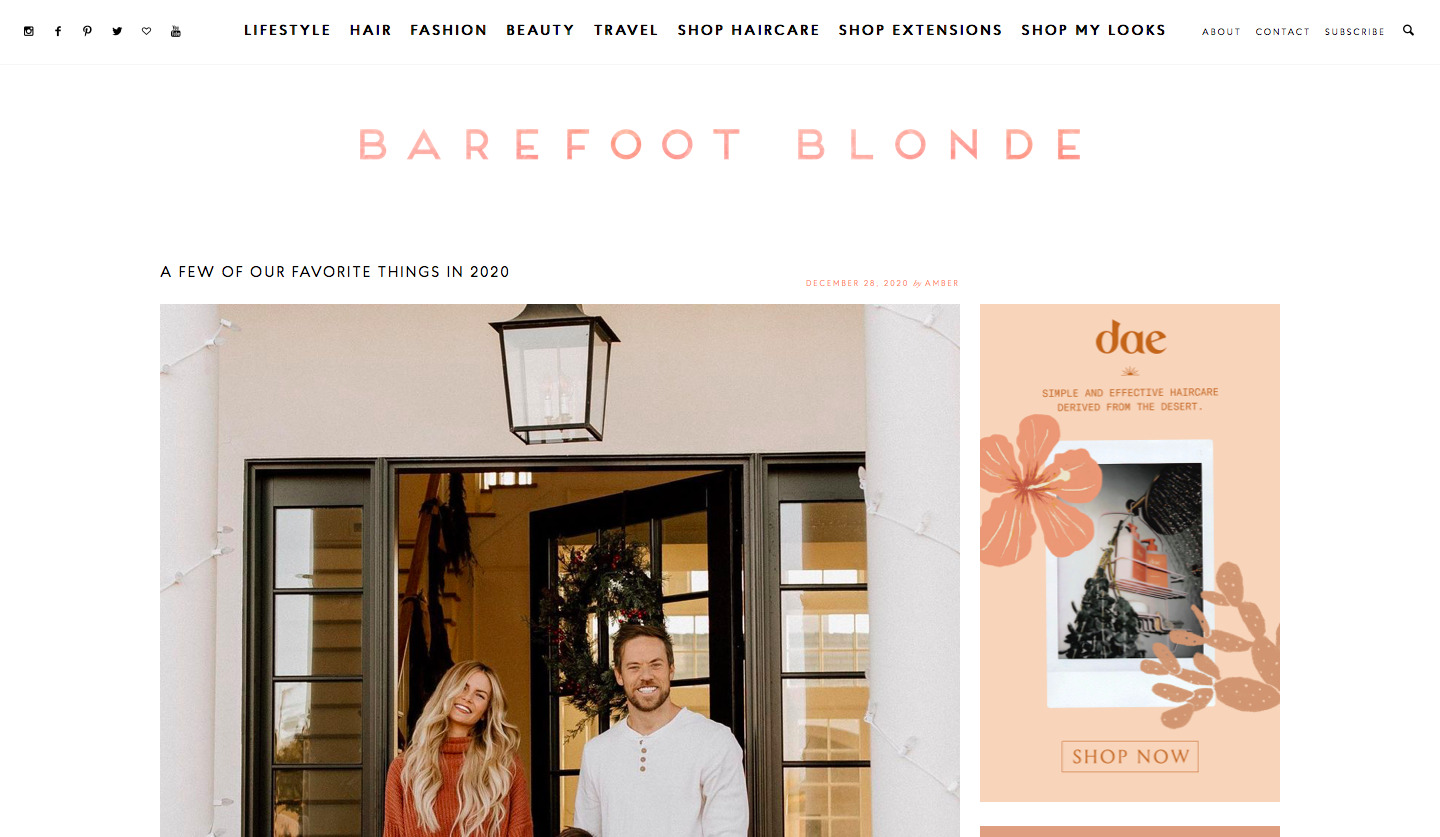 The Barefoot Blonde originally started as a hairstyle blog, but that has now evolved into a full-blown lifestyle blog. There is even an online store for the Amber Fillerup Clark's brand of haircare products.
Amber also treats the blog like her diary and offers her readers a chance to really get to know her. It is like having a friend on your screen.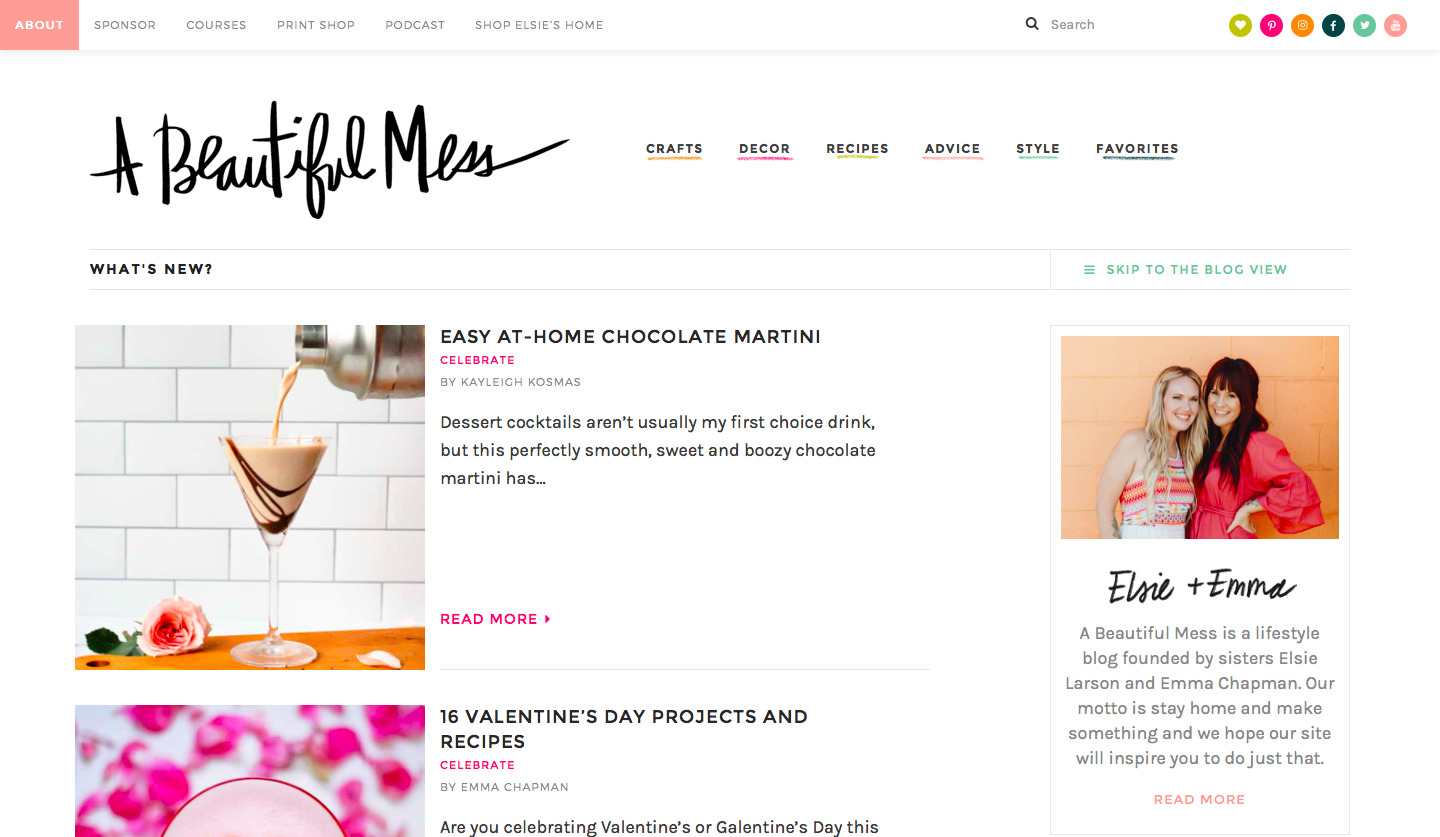 Looking to learn, craft and stay occupied? This is the blog for you. The pair of sisters behind this blog are not only sharing easy craft projects, but also hair, makeup and style hacks.
Elsie Larson and Emma Chapman both are creative women sharing their skills on their blog, but there is so much more to them. Elsie also became one of Instagram's favorite mamas very quickly following the adoption of her first daughter, a little girl from China with special needs specifically albinism. They continue to inspire their audience with their podcast and share beautiful moments of their family. Plus they know how to keep things light and fun! Have you seen in their Party Party App?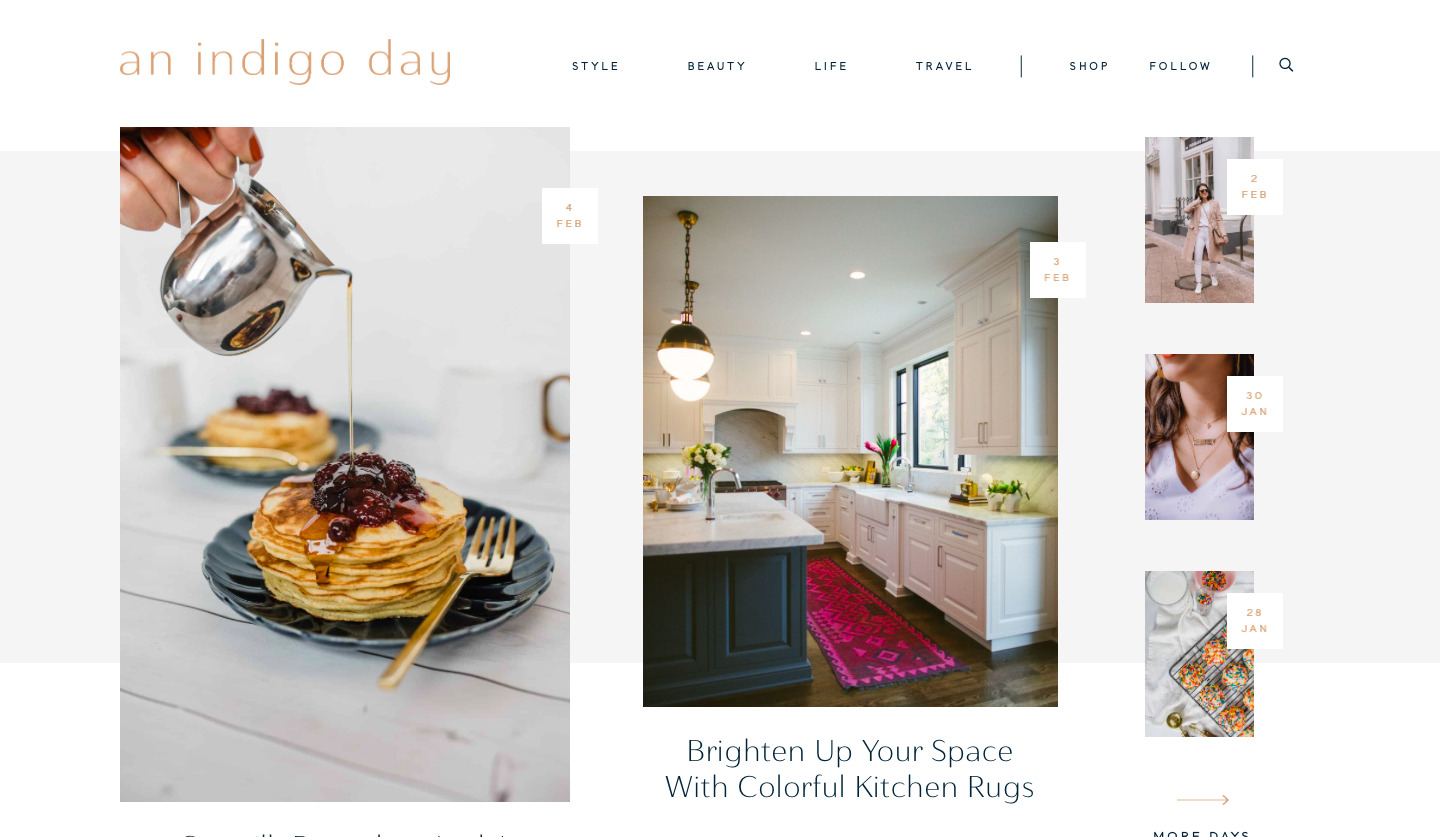 For practical tips to make everyday life easier check out An Indigo Day. The blog is filled with easy tips to simplify your routine. Jessica Camerate founded this blog as an outlet for her creative side, a space for her to write and explore fashion. Originally named My Style Vita the blog was undergoing some changes and was renamed in 2020.
In addition to style and fashion advice, Jessica has got some amazing tips to on home decor and you need to check out what she did with her gallery wall.
5 Fashion Blogs to Follow for Inspiration
When I started blogging, fashion blogs were the main type of blogs out there. Seeing someone who isn't 6 feet tall wear an outfit, inspired me and thousands like me to start contributing our voices to this under-served market.
The fashion bloggers that we listed here are some the best in this space. They are diverse in skin tone, body size, and ethnicity – and we are here for it.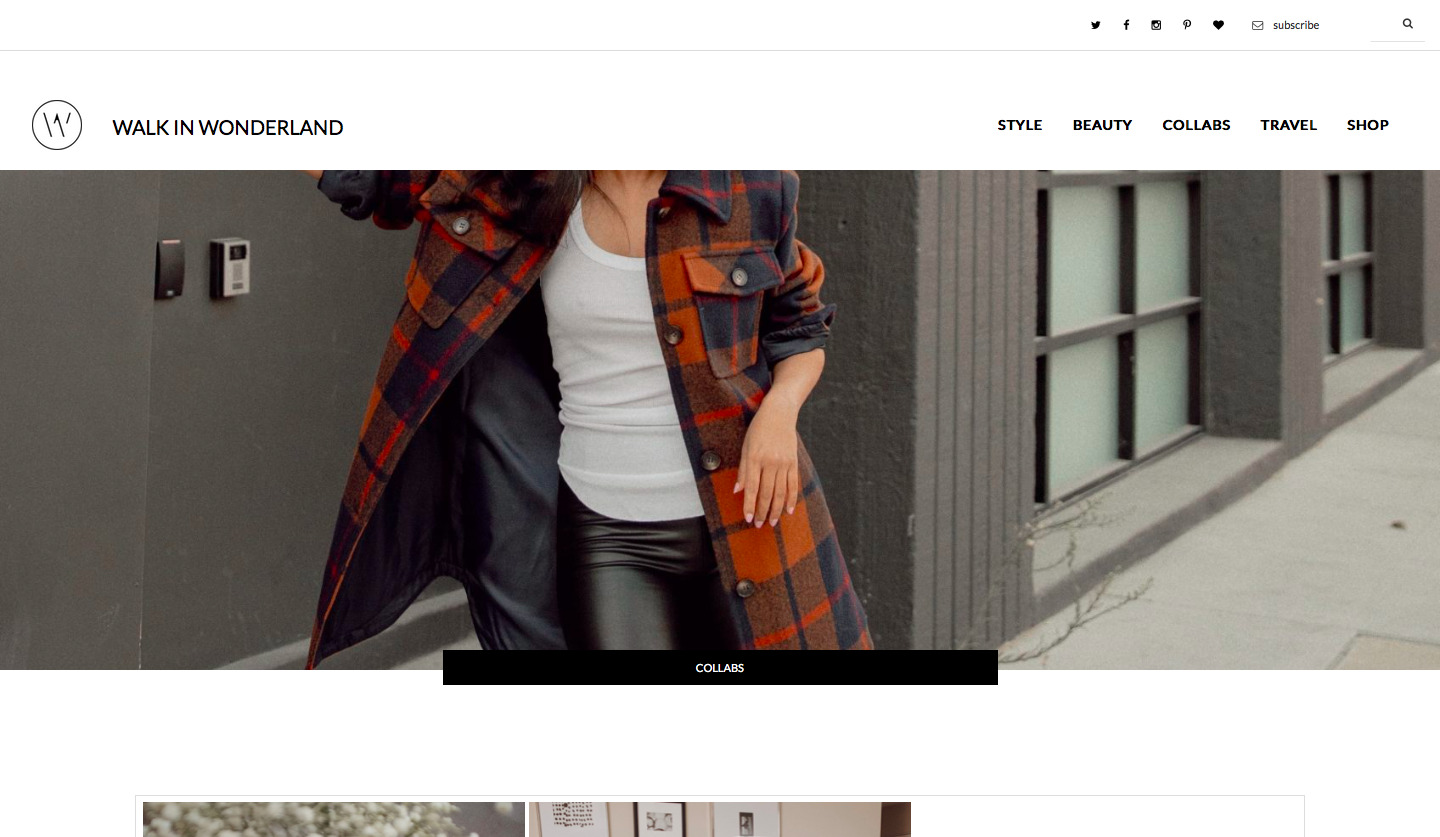 Sheryl's love for fashion and her dream to have the biggest walk-in closet culminated in this blog. From a fashion diary to a destination where we can all stroll – I mean browse – around the blog to stay in the loop with what's in.
The blog offers style and shopping tips for your ideal wardrobe or wonderland as Sheryl would call it. She offers tips and hacks on how to shop during major sales like the Nordstrom Anniversary Sale.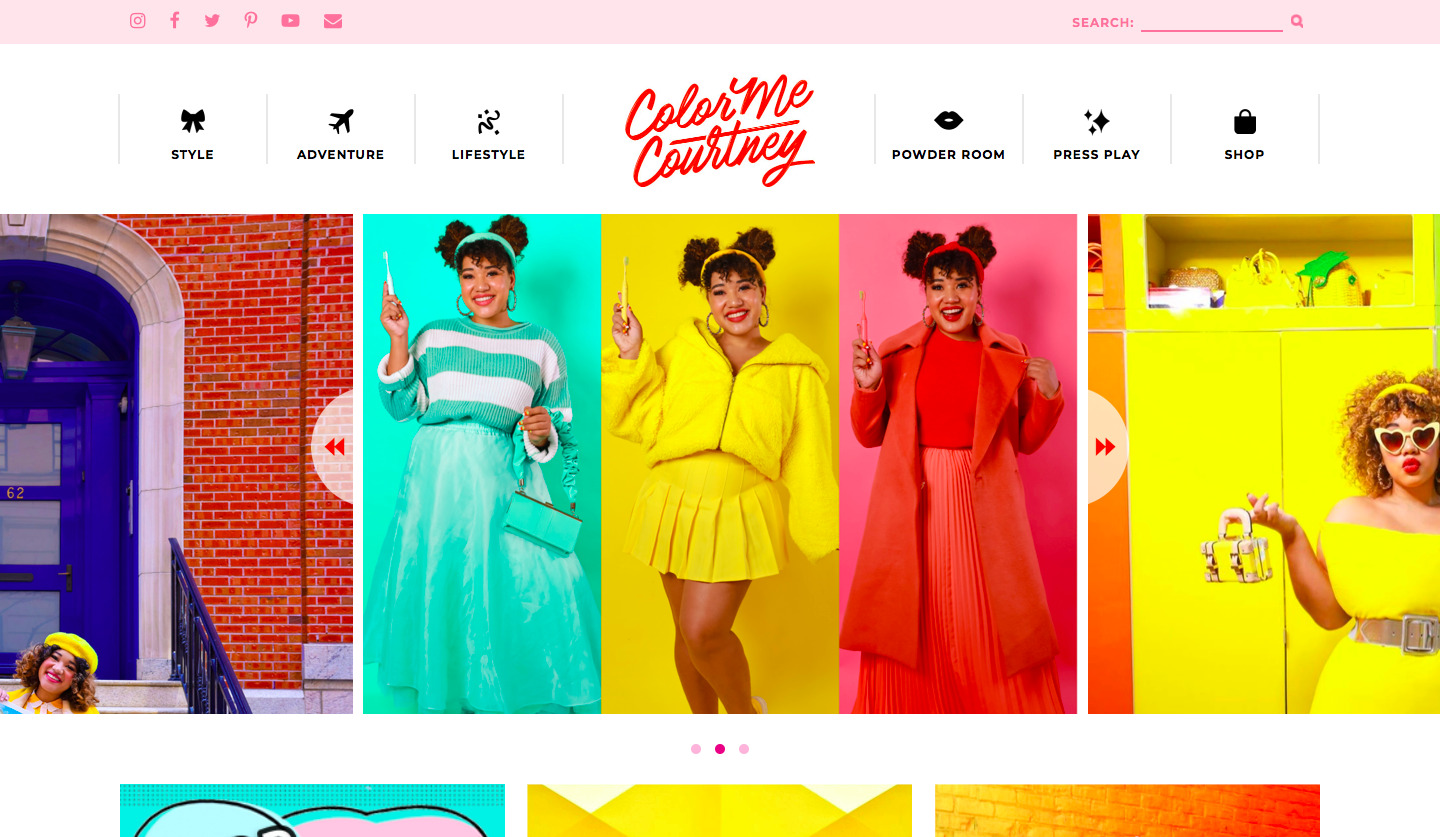 Everything about Color Me Courtney is chic and cheery. The blog revolves around bold fashion. Courtney is the queen of color coordination and really fun to browse especially if you are a fan of bright colors.
If that wasn't enough, her Instagram account @colormecourtney is an absolute dream. She is an incredible content creator with a fabulous talent for creating stop motion videos and giving us an idealistic artsy esthetic.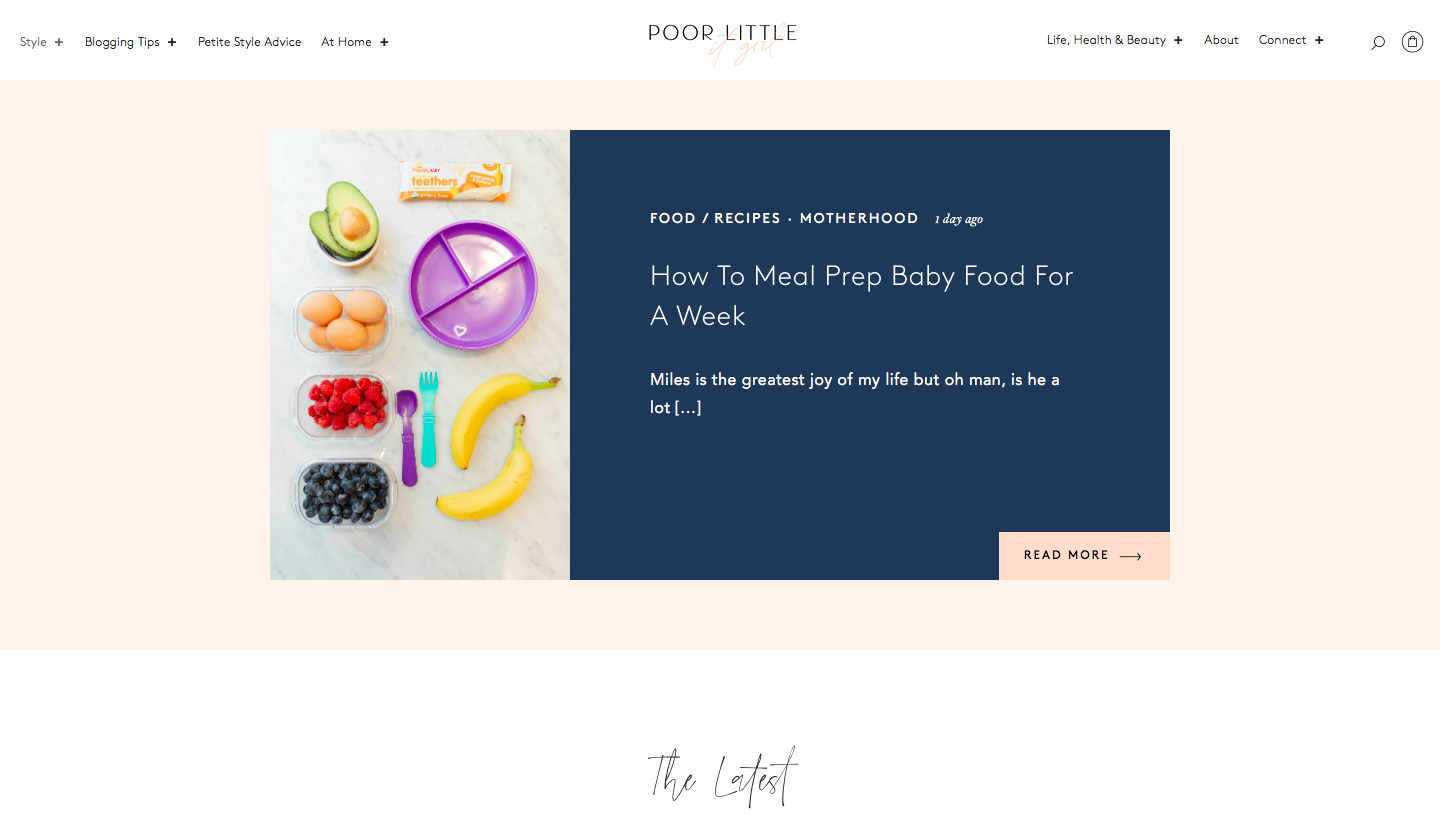 Cathy was one of the first blogs that I started to follow. She's now based in Atlanta, which is so cool because I often run into her at events! PLIG was the first petite fashion blog that I followed and being 5'0 myself, her posts are right up my alley.
If you are a petite woman looking for style hacks this is where you go for advice from someone that truly understands the struggle of being under 5 feet.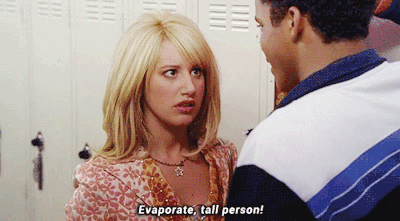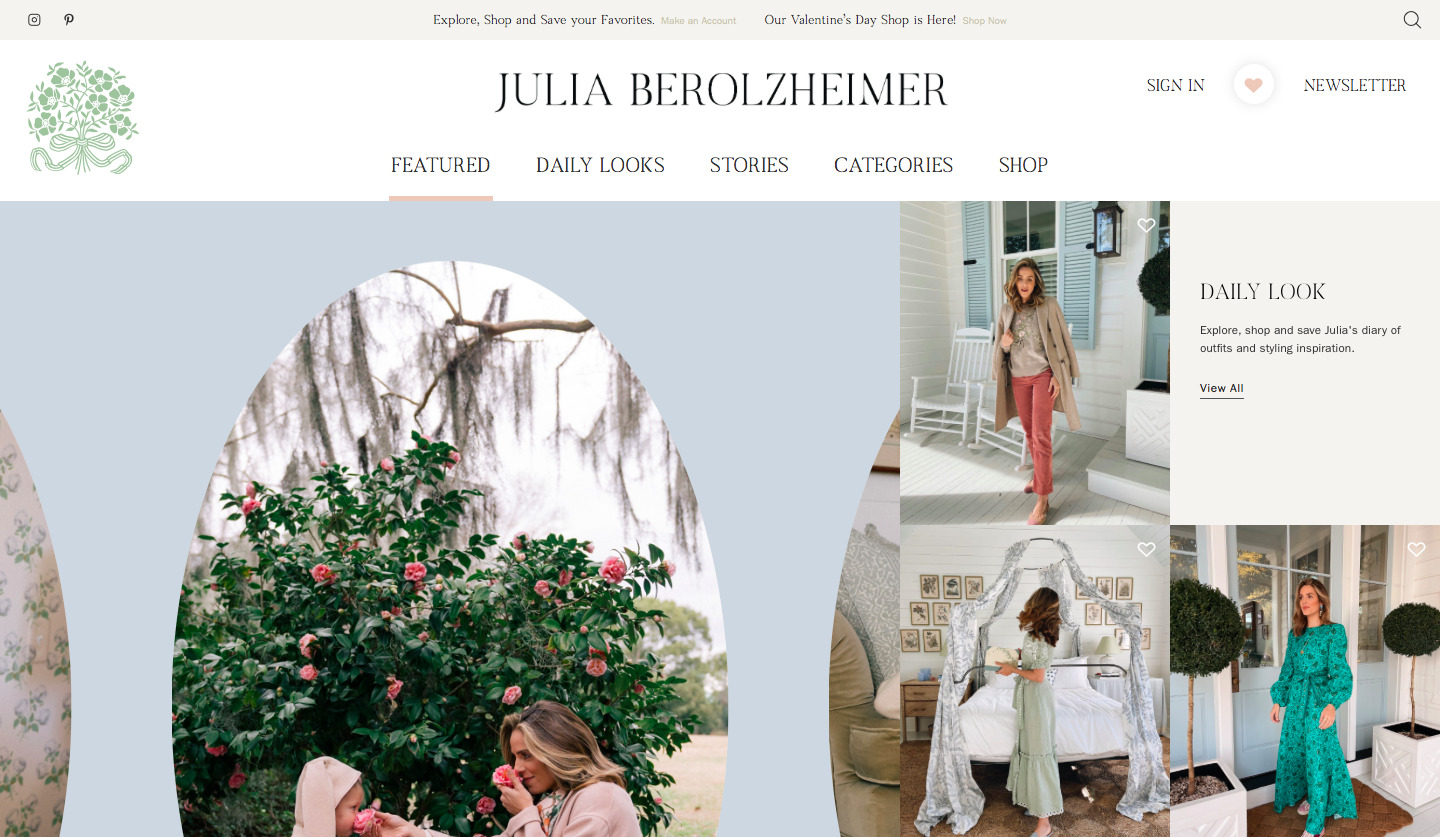 Formally Gal Meets Glam, Julia rebranded a few years ago and now runs her blog through her name, Julia Berolzheimer. A community of women that love the classic feminine esthetic follow Julia for her take on the look. Everything on her page is esthetically pleasing, beautifully color-coordinated, and just elegant.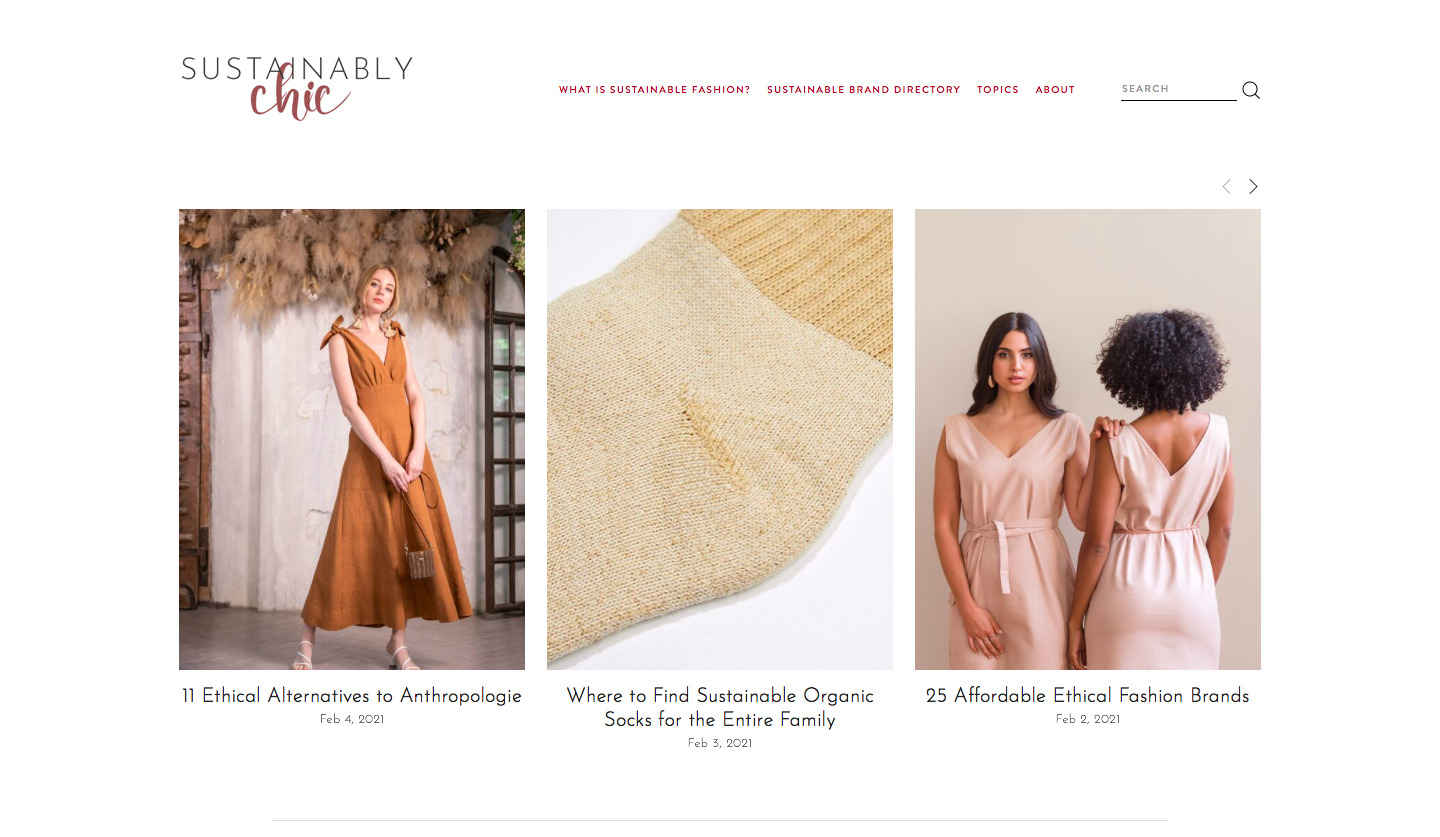 Have you been thinking about the ethics behind the fashion industry or considering making the choice to do better? Check out Sustainably Chic for advice and tips on how to be more conscious about the effects of fashion on the environment and do your part to cause less harm.
Healthy Lifestyle Blogs
Lifestyle blogs that center around health and wellness are awesome to throw into your weekly reads. These blogs always keep me motivated to take care of myself physically, mentally, and emotionally. These are some of my favorites: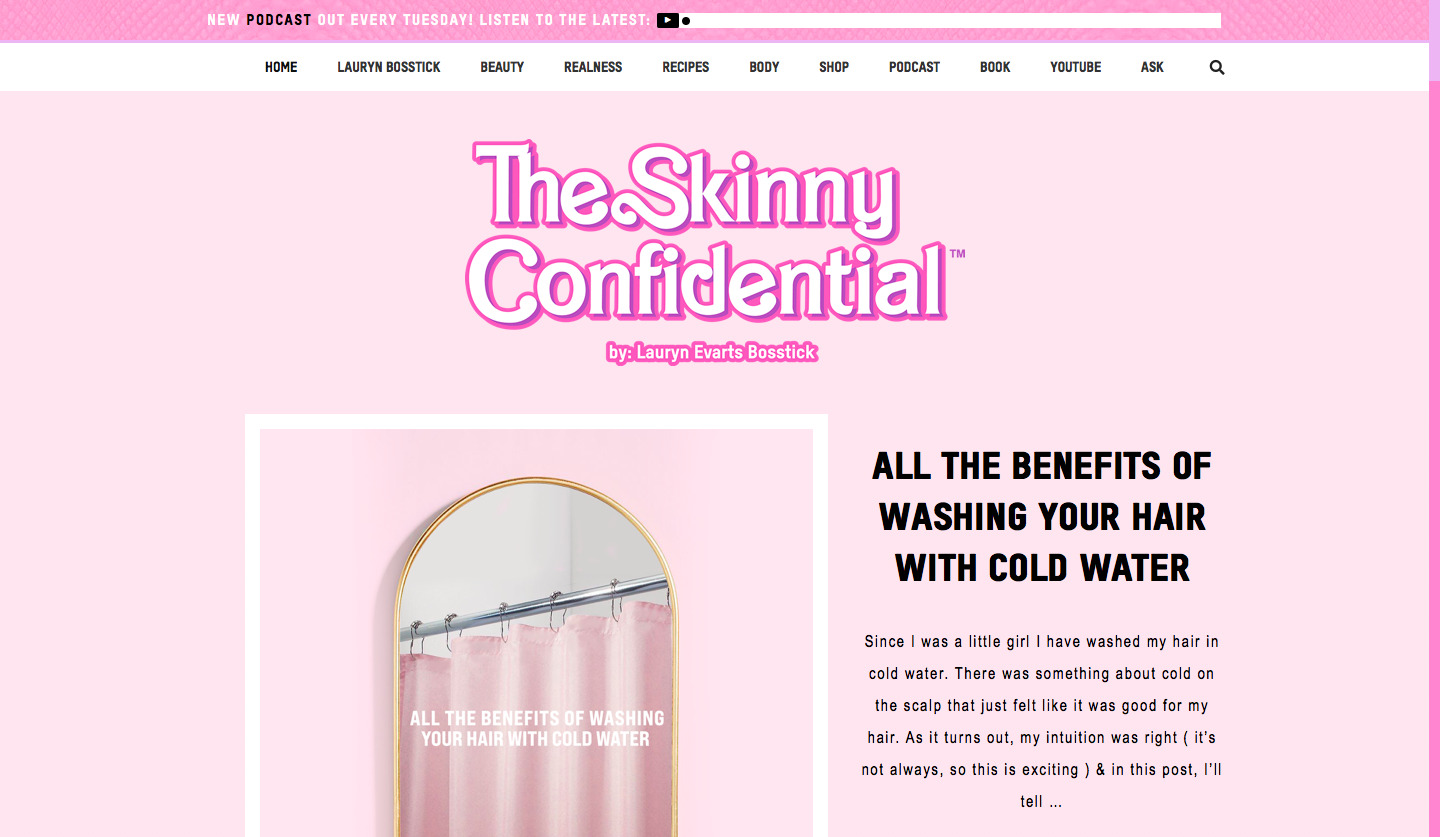 Nothing is off the table with The Skinny Confidential. It started as a health and fitness and still offer valuable advice on that topic but now this is a full-blown lifestyle blog with tons of TMI and oversharing to make you feel a little less alone in your struggles.
From sharing about her pregnancy to talking about mental health Lauryn Evart Bosstick does not censor her advice. She also hosts a popular podcast with her husband, the Him & Her Podcast where she talks about entrepreneurship. Oh and she runs an Instagram account that focuses on blogging advice @blogdoo.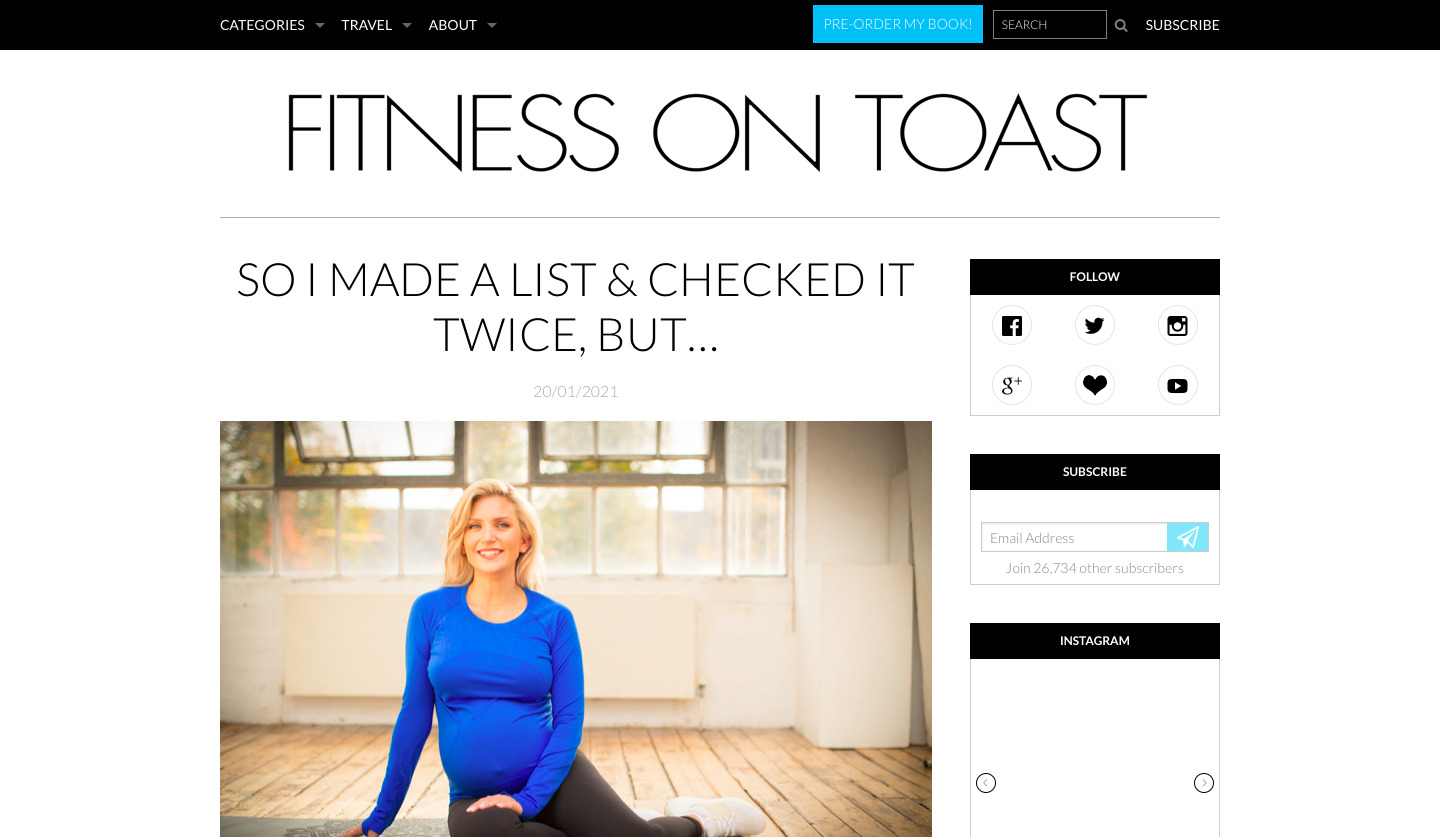 All things fitness can be found on this blog created by Faya Nilsson. She is a personal trainer who created this blog to share unique healthy recipes with her clients. It is seriously a great resource to keep yourself interested and motivated in your fitness journey; Fitness on Toast should be on your reading list especially if you are always on the hunt for something new to make.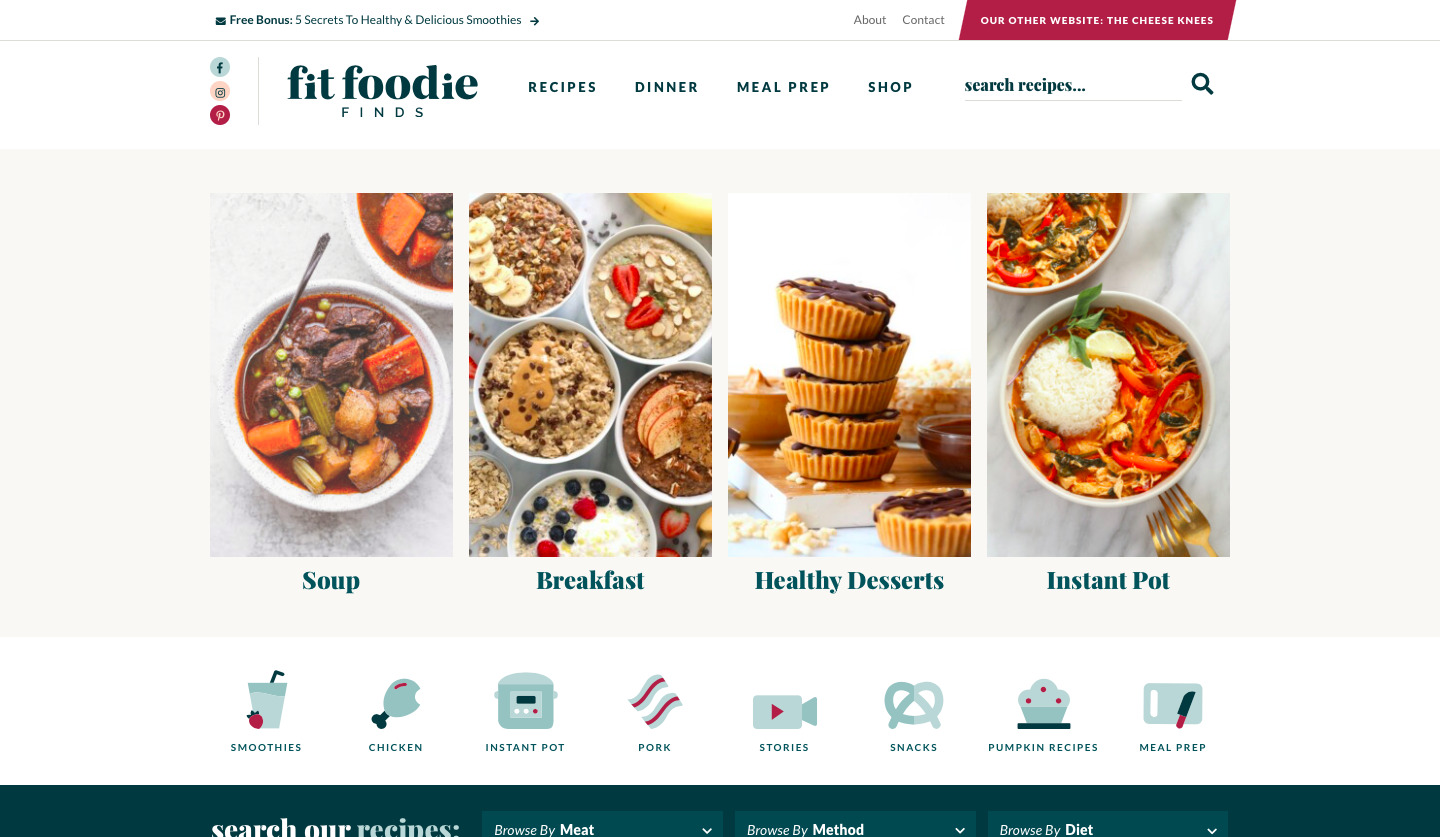 For the foodie in you, this will be a new best friend, especially if you have embarked on a healthy eating journey. Lee Funke (the founder), Linley Richter, and Emily Richter are the trio behind this amazing blog. Healthy recipes from full meals, to desserts, the blog even allows you to filter based on your dietary preferences and needs.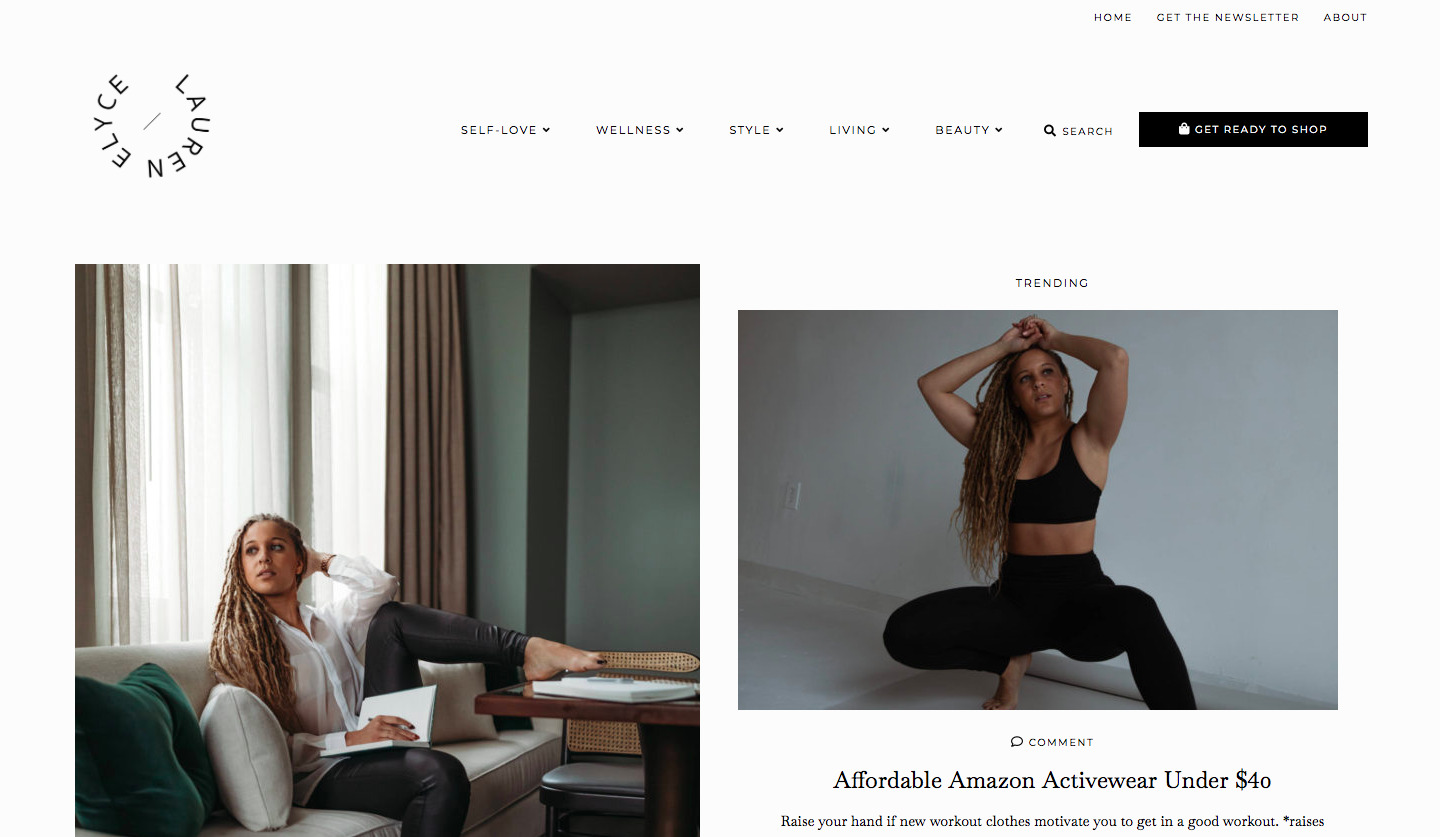 Lauren started her blog as Fashionably Lo but quickly realized that fashion is just one avenue of the topics she wants to share. Lauren Elyce focuses on the wellness from a holistic perspective. Healthy living is not only about working out and healthy food, it is about looking at the bigger picture and living a wholesome full life with an emphasis on mental health, self-confidence, and a boss girl outlook. Plus, she's a certified personal trainer!
Travel and Lifestyle Blogs for a Sense of Adventure
Wanderlust can happen at any point, and if you're like me – it's usually in the middle of a crucial meeting at 2 PM on a Thursday. I love reading travel blogs to help me get inspiration, plan, and visualize a getaway.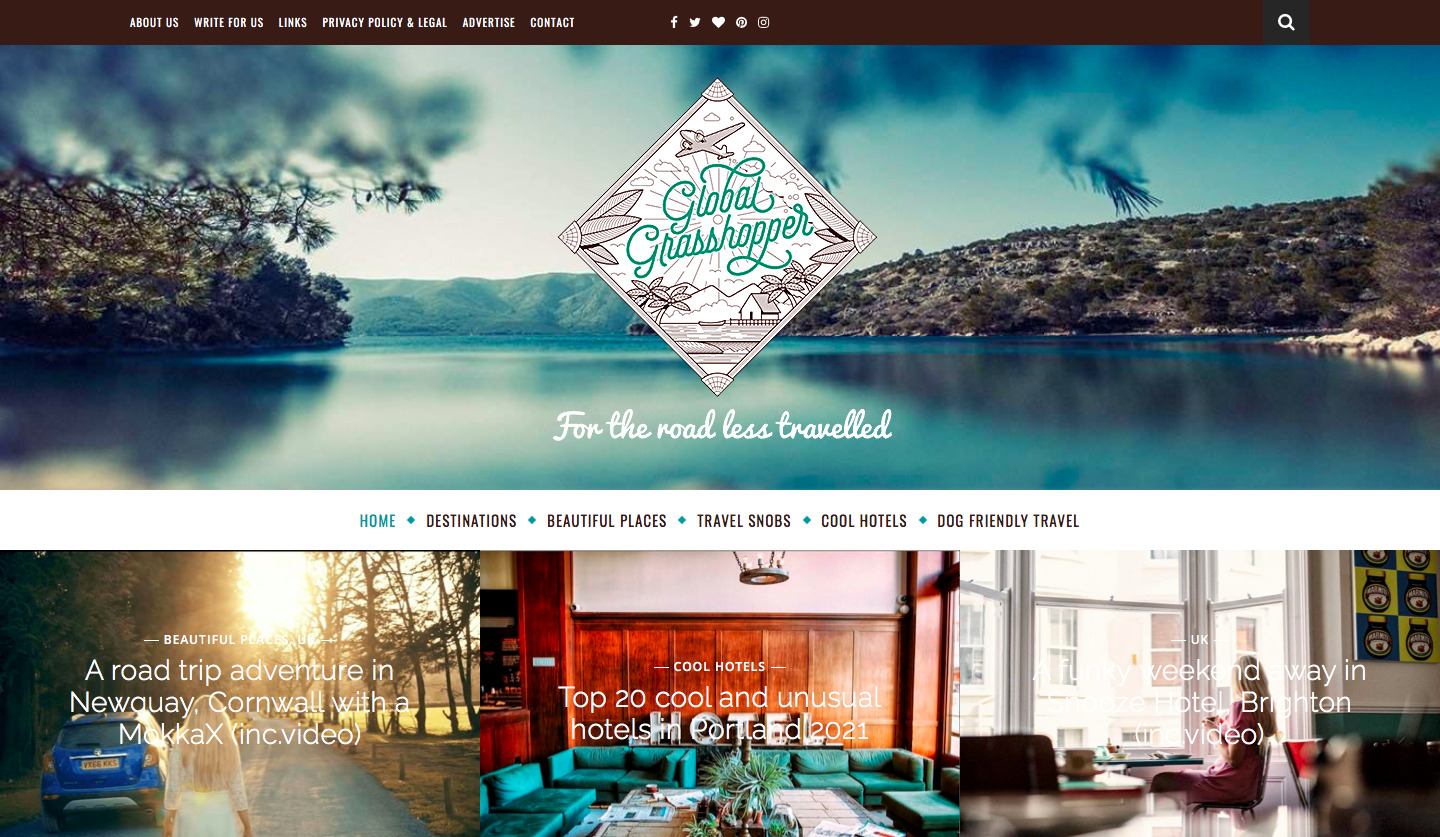 An excellent resource for independent travelers. Becky the author is the perfect guide for the roads less traveled. Even just scrolling through the article about destinations in the Philippines has got me yearning for beautiful sand and sea breeze.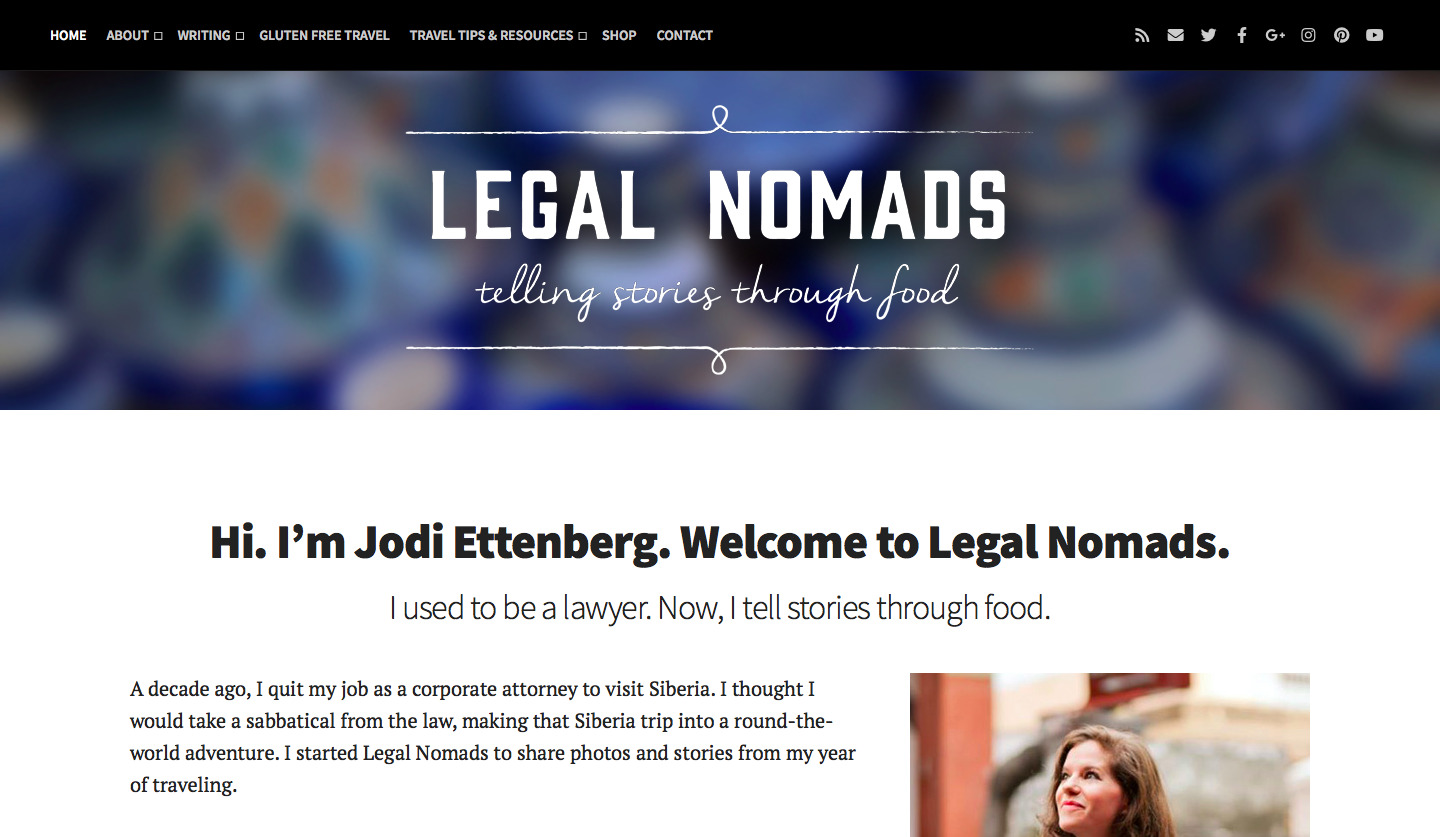 Jodie Ettenberg excels at storytelling through food. I think that's the best way to connect with people, everyone loves food, right?
As someone with celiac disease the author Jodie has to be focused on the food that she consumes and choosing to understand the cuisine anywhere is winning half battle to getting to know the people.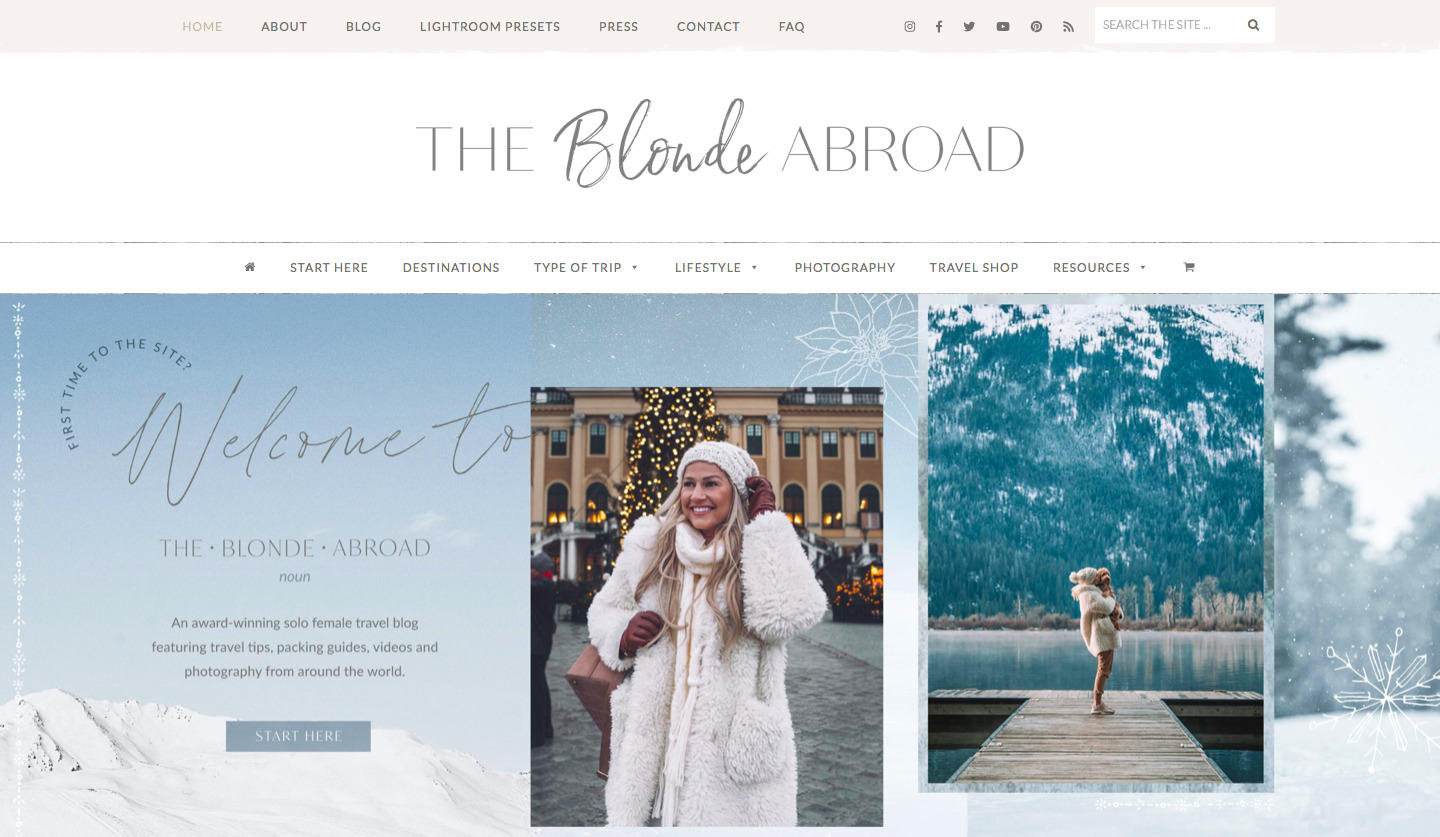 Fulfillment is the goal here. Kiki expresses the best part of traveling, to find joy and understand the sense of wonder that we are capable of. This blog is for solo female travelers by solo female travelers.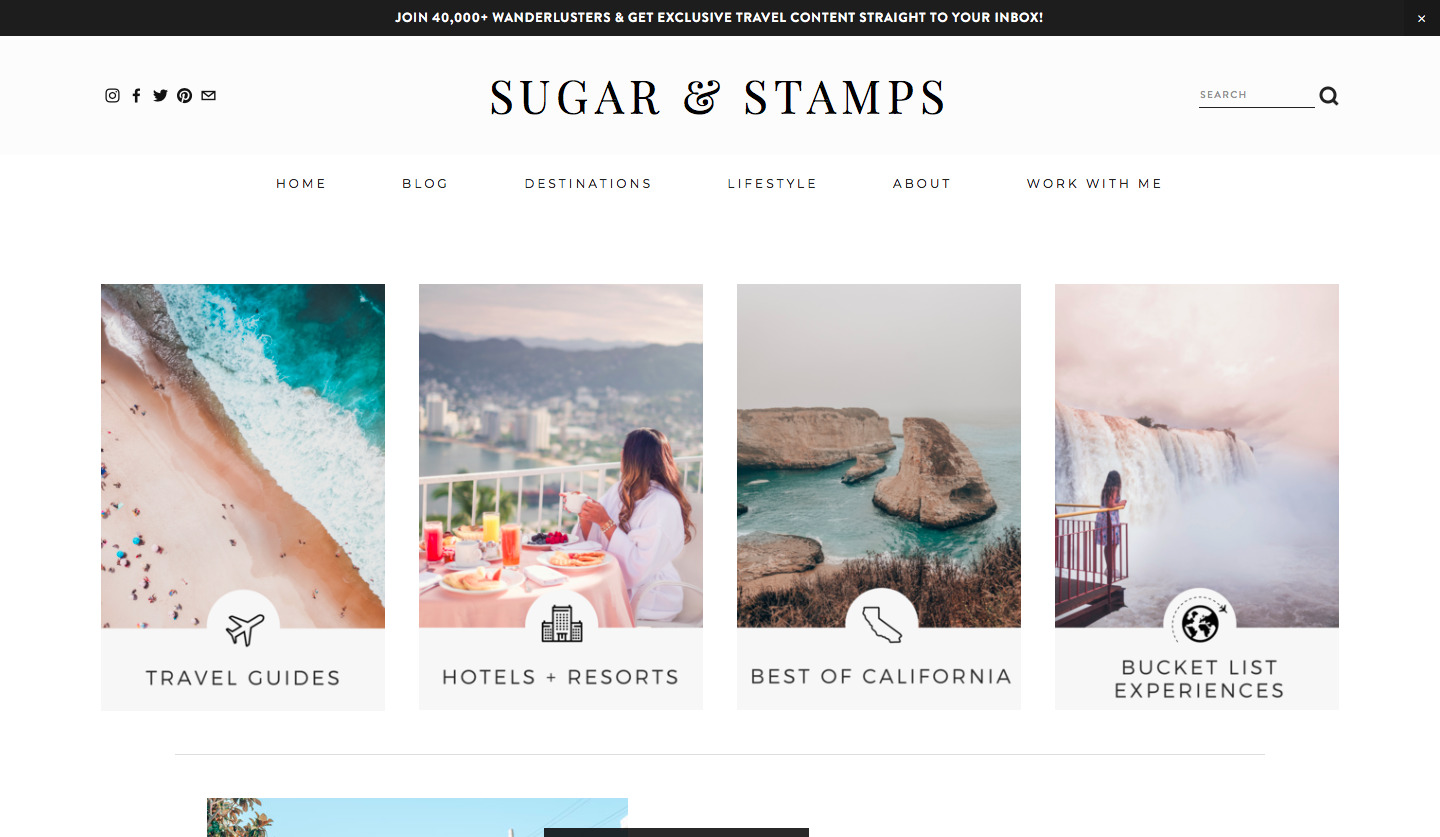 Shem from Sugar and Stamps was someone that I followed before I met her in person. Spoiler alert, she's amazing. She & her husband were high school sweethearts just like me and Sahir. Her long-time beau also doubles as her photographer for the adventures that they take together. I can't wait to plan my trip to Hawaii with her Maui guide.
Celebrity Blogs
Some of the biggest blog names in the business started with regular girls who have extraordinary stories. These bloggers have reached a "celebrity" status of sorts and therefore are entitled to their own category.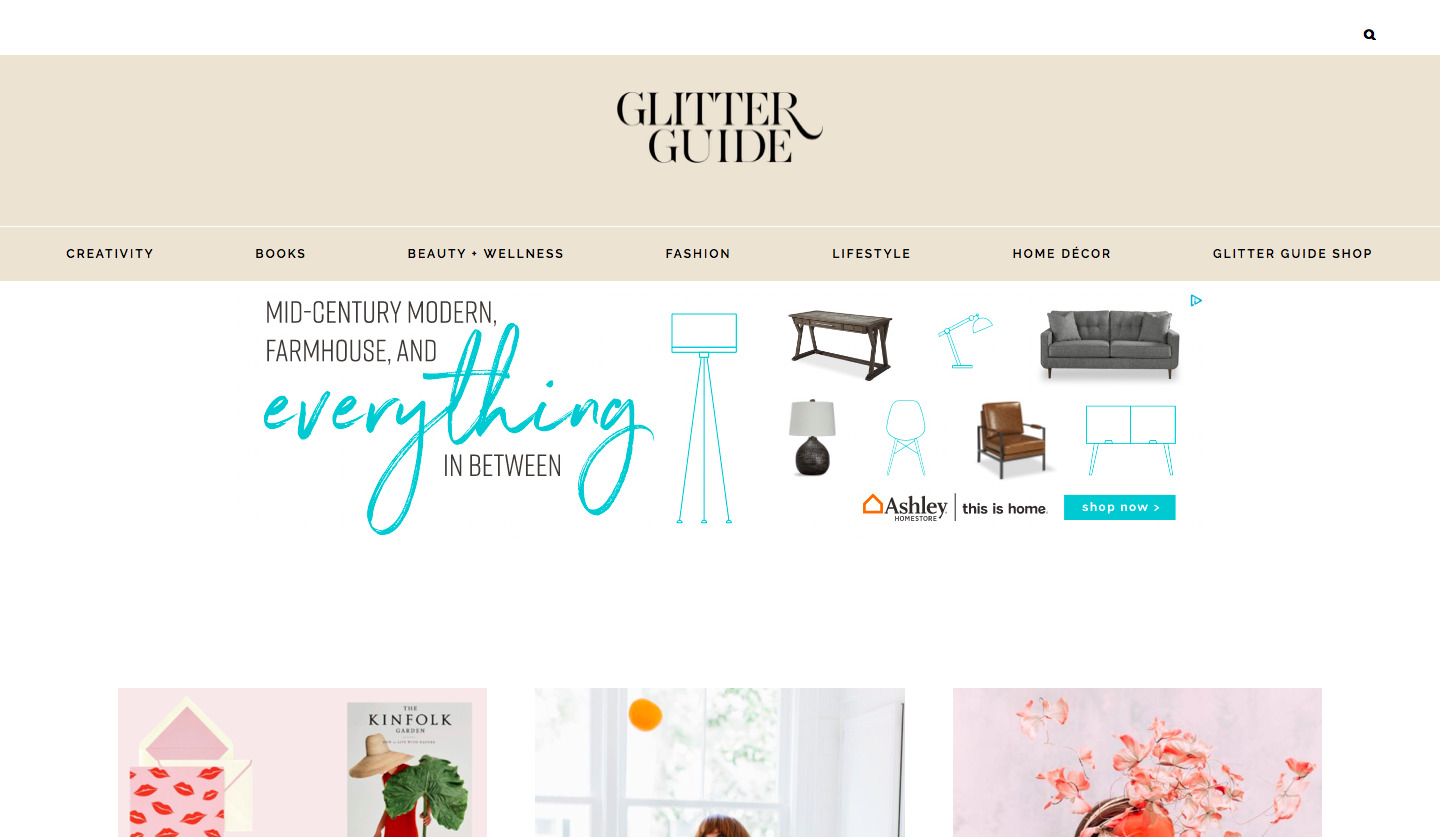 Taylor created this blog to inspire creativity. It encourages women to explore their creative sides and provides the readers with resources to cultivate their own creative sides. Creativity is the driving force of the blog. There is even advice on the blog on how to design your space to make the creative forces flow through you.
Girlboss by Sophia Amoruso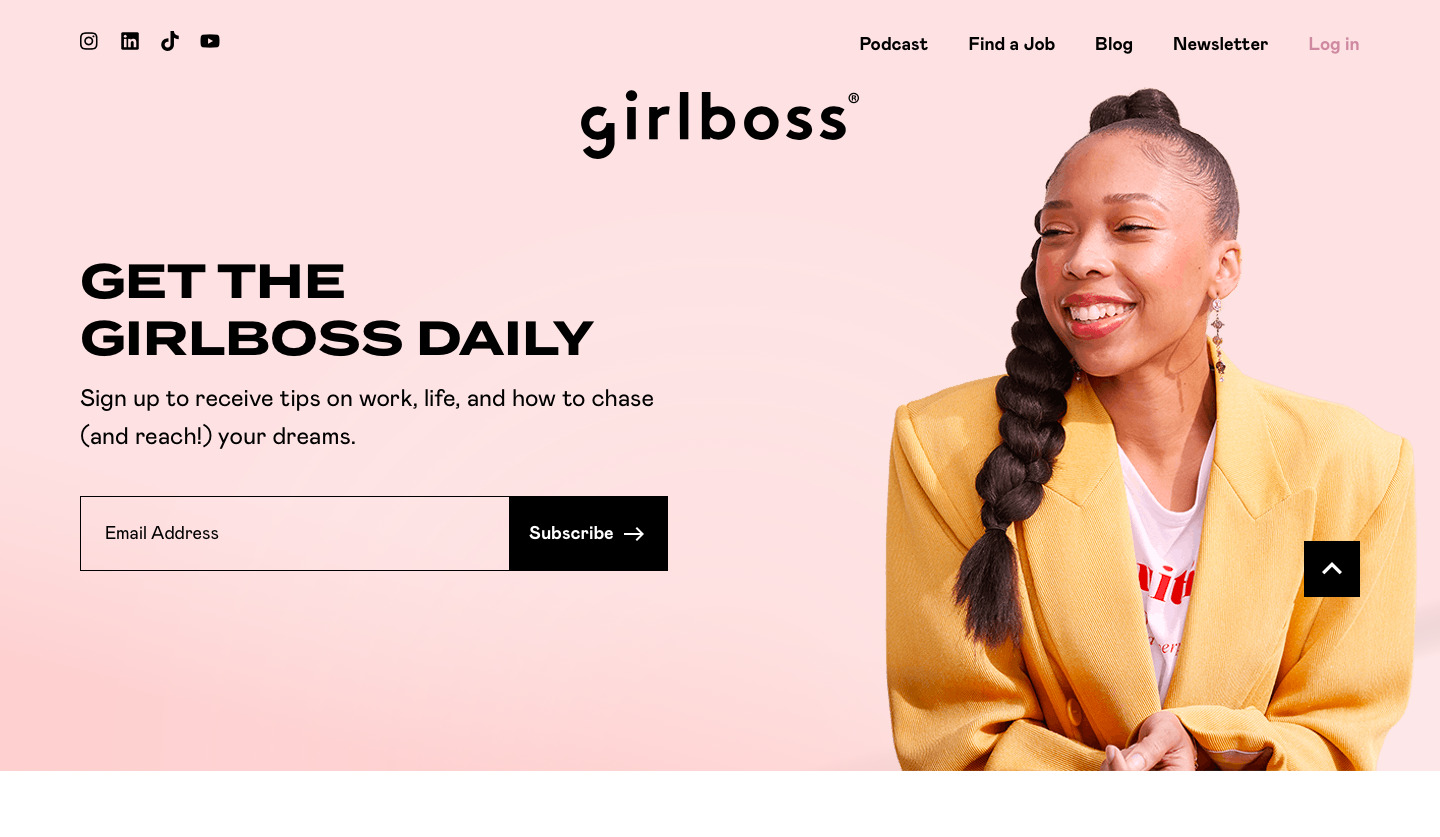 I found the Girlboss brand after reading Sophia Amoruso's book Girlboss which talked about her journey from being almost homeless to creating the fashion empire, Nasty Gal. Girlboss shares career tips, job advice, money hacks and so much more.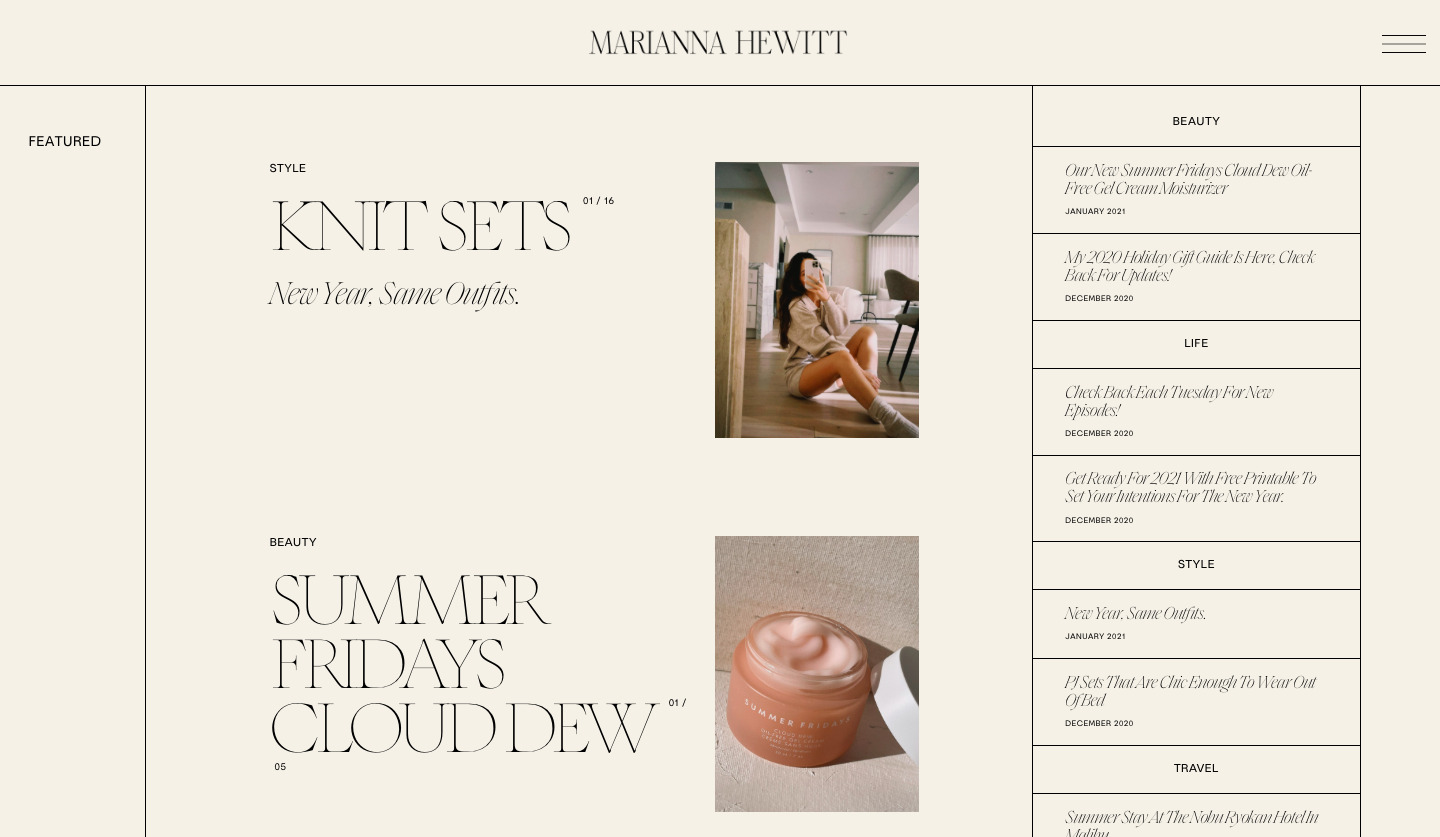 Believe it or not, I first found Mariana Hewitt from a video on How to Edit Your Photos on Your Phone on YouTube and it was one of the fastest follows I've ever done.
TV host turned blogger Marianna Hewitt shares her expertise and experience in beauty, fashion, and entrepreneurship in her blog. She is also the co-founder of the cult skincare brand Summer Fridays and has her own podcast. Talk about boss status!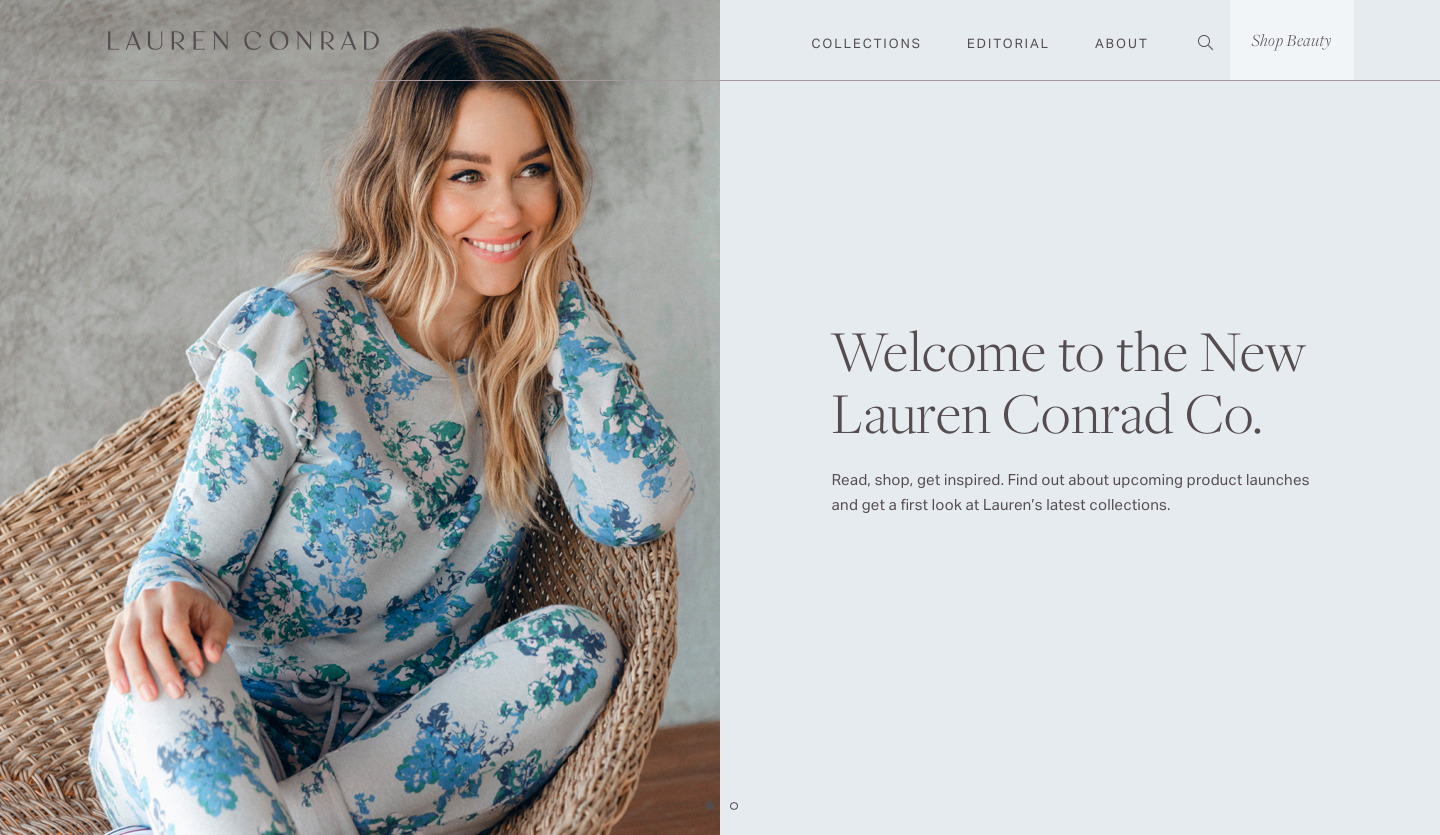 Please tell me you were team LC when you watched The Hills? Okay good, we're still friends. LaurenConrad.com is everything a lifestyle blog should be. This was probably the first true blog that I started reading.
Even though it's been around for over a decade, yet Lauren's eye for design hasn't aged at all. Her aesthetically pleasing blog is filled with beauty hacks, style tips, and hosting advice.
How to Start a Lifestyle Blog
When you think about starting a lifestyle blog all you might see is the excitement and the fun, but it is really important to take a step back and narrow down your goals and choose the topics you will cover in your blog.
Once you start writing you might think "this is it, I'm doing it" but that is not all. Think iceberg metaphor here.
Creating content that you enjoy creating is not the only thing you need to do. The content you create needs to speak to your audience. You may have heard that it is important to provide value and as a creator that should be your mantra.
Make sure that every piece of content that you create is adding value, not noise.
Consistency is key here. In order to succeed at anything, you've got to work hard, but to make a mark on the internet you've got to be consistent.
How Do Lifestyle Blogs Make Money?
There are so many ways that lifestyle blogs can make money. Here are a few:
Ads
Affiliate marketing
Sponsored posts
Digital products
Physical products
Content creation
Consulting.
However, before you get to any of these you need to have a targeted audience.
Knowing who your blog is speaking to and what your demographics look like can help you monetize your blog and zone in on exactly who your readers are.
Create a user profile to visualize your reader so that you can better serve them.
Name your reader
Where do they live?
What do they do for a living?
Do they have a family?
What are their interests and hobbies?
Final Thoughts on the Best Lifestyle Blogs
Reading lifestyle blogs can open you up to new things. Seeing things through someone else's eyes, their perspective, being open to trying new products or styles can all be very rewarding and exciting. Unlike reading a book, blogs are a much shorter time commitment, and it fits right into your daily routine.