Tarte Cosmetics hasn't been around forever, but in the two decades since they launched – they have made a quite a name for themselves. It all started with a cheek stain that Maureen Kelly made in her apartment in 1999 and by 2000 it was featured on the cover of SELF magazine. I've been a fan of Tarte since high school and the more products I try, the more I love the brand! The Shape Tape concealer has actually changed my life. These are the top 5 products from Tarte:
Related: 5 Best Products from IT Cosmetics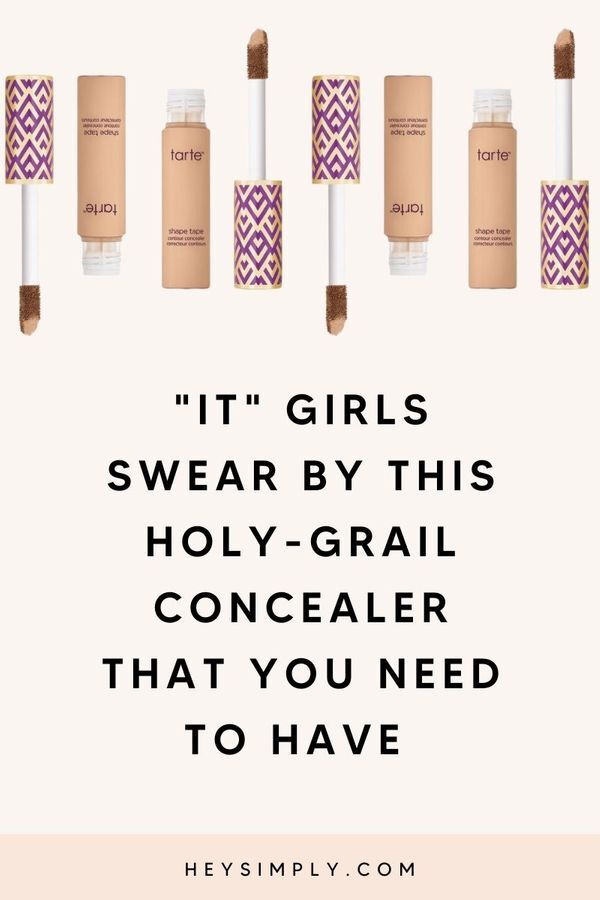 TARTE BRAND HIGHLIGHTS:
First department store counter at Henri Bendel
Added Amazonian Clay to the Tarte product line in 2007
Natural components like goji berry extract, passionfruit, vitamin A, C, & E
No parabens, mineral oil, synthetic fragrances or gluten
100% Cruelty-Free & PETA certified
Sold at Ulta, Macys, Sephora & online
MY FIVE FAVORITE PRODUCTS:
Tartelette Toasted Eyeshadow Palette
Urban Decay's Naked Palette will always have a special place in my heart, but once I tried the Tartelette Toasted palette and I haven't looked back. I love how the warm color complement all skin colors, but especially olive tones! The mix of sheen and matte shades make it a must-have palette!

---
Amazonian Clay Matte Bronzer
A mineral based bronzer? Yes please! So many bronzers get patchy, but the Tarte Clay Matte Bronzer is super blendable and perfect to get your contour on! I usually use it for work/daily wear but can build up the color for date night and special occasions.

---
Tarteist Double Take Eyeliner
I'm super picky about my eyeliner (almost as much as I am with my salsa!) but it seems to me that most people are just one: team pencil or team liquid. I, on the other hand, am team both! I love using a liquid liner on my top lash line and a pencil on my waterline. This one product sets me up for success and goes on oh-so-smooth, with no smudging!

---
Amazonian Clay 12 Hour Blush
A rosy blush that stays on for the whole day? Mother may I?! This brush uses micronized Amazonian clay to control oil and last all day. I'm obsessed with the color and I think it's perfect for that subtle rosy glow.

---
Tarte Shape Tape Concealer
Okay let's get real. If you get one thing from Tarte – it should be this. The Shape Tape concealer is a cult favorite and has earned the right to claim the concealer crown. This super blendable, full coverage concealer is pretty much 8 hours of sleep in liquid form. Don't miss this one.

I hope this helps you learn about some new products and shop a cosmetics brand that's cruelty free and prioritizes natural ingredients! Tarte has done iconic things in the last 20 years and I can't wait to see what revolutionary products they come out with next!
SHOP THE POST