Drugstore beauty usually doesn't scream bells and whistles for the average customer. You don't expect vegan, non-cosmogenic, organic products when you're shopping at your local store, but that's about to change. I got to try Physician's Formula's new Organic Wear line and there are a few things I want you to know about it.
Related: Best Drugstore Buys From Physician's Formula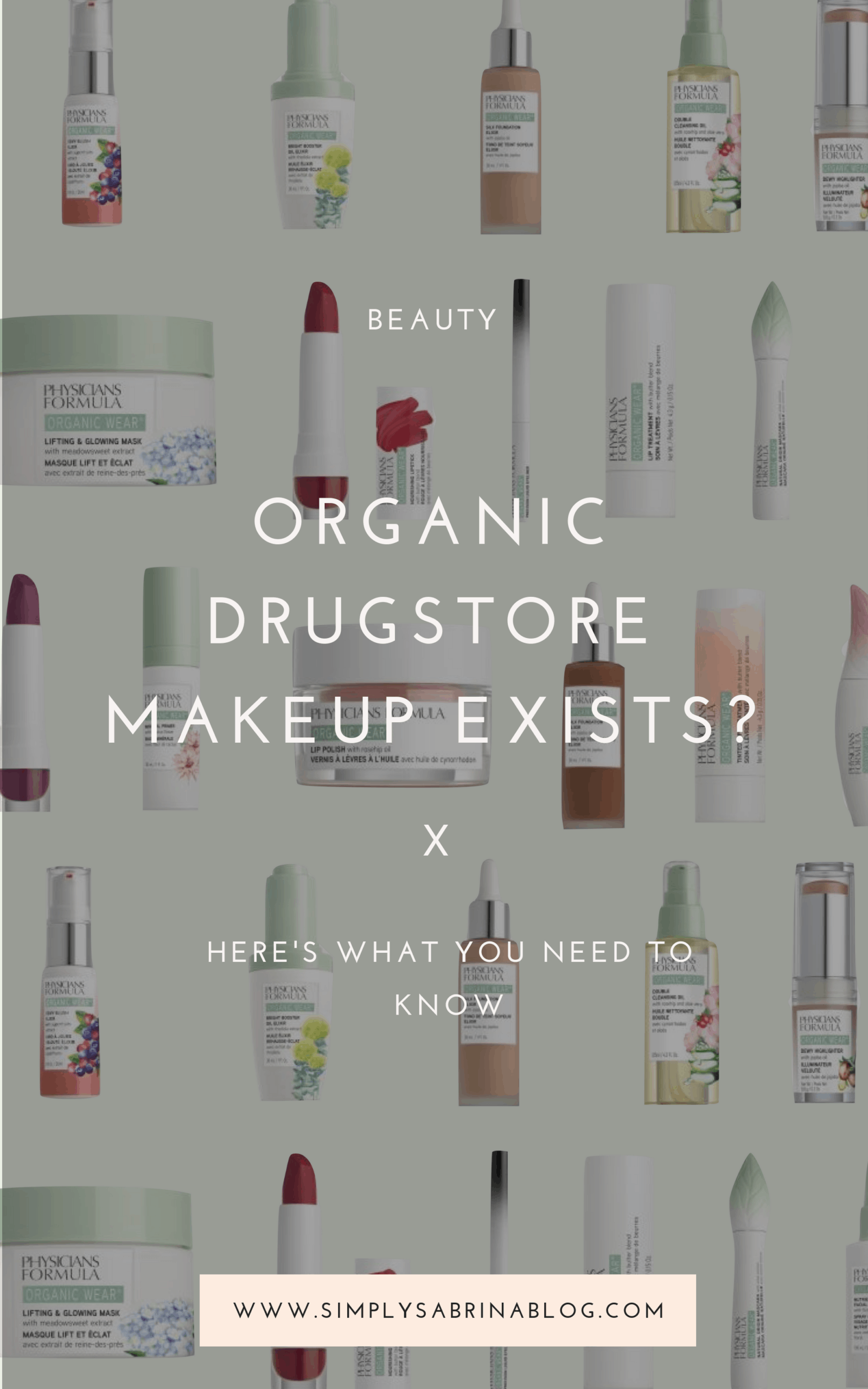 Physician's Formula thought of everything
The line includes more than the basic lipsticks, powders, and mascaras (but those are there too!) you're looking at a comprehensive skincare and beauty regimen which includes a facial oil, mineral primer and cleansing stick. The line extends well beyond your traditional makeup necessities and into the other pieces that you know that you need to add to your regimen.
Related: How To DIY Your Perfect Foundation
Skincare is a priority
This couldn't be more perfect for me, since I'm all about skincare these days. Are you signed up for the Skincare Sunday series? Get the best of Simplopedia: Skincare Simplified when you sign up for the list.
The Organic Wear collection includes a Double Cleansing Oil, Lifting & Glowing mask, and Lip Polish. They really believe in helping you create the perfect bare canvas for your makeup application.
You'll need an applicator
Whether you choose a brush, sponge or your handy-dandy fingers, you'll need something to apply most of the liquid products in the line. The Organic Wear collection includes blush elixirs, bronzing sticks, and liquid foundations that will need to be blended into your skin for proper application.
Related: Uh Hello. You're Using Your Beauty Blender Wrong
They care about shade diversity
No, you're not looking at 40 shades on the drugstore shelf, but even 12 is great when you are limited in space. I love that I have more than 2 "medium" shades in the Organic Wear Silk Foundation Elixir which boosts a full 12 colors with 4 shades in each category. I'd say that's a pretty big jump for drugstore brands and I'm here for it.
---
I hope you try out the new Physician's Formula Organic Wear collection and share your favorite items. From skincare to glam makeup they've got us covered – and all at drugstore prices.
This post was created in partnership with Physician's Formula, as always, all thoughts and opinions are my own.