This post was created in partnership with iHerb. As always, thank you for supporting the brands that keep Simply up & running.
Like many of you, I'm so interested in the world of K-Beauty but have absolutely no idea where to begin. South Koreans are famous for their seemingly poreless perfection and glass skin and while good genes can certainly be a contributor, many of their products are formulated differently. K-Beauty products often use natural ingredients and high-efficacy formulas that still manage to be gentle on the skin. Here is my breakdown on which K-Beauty must haves are worth trying and what didn't really work for me.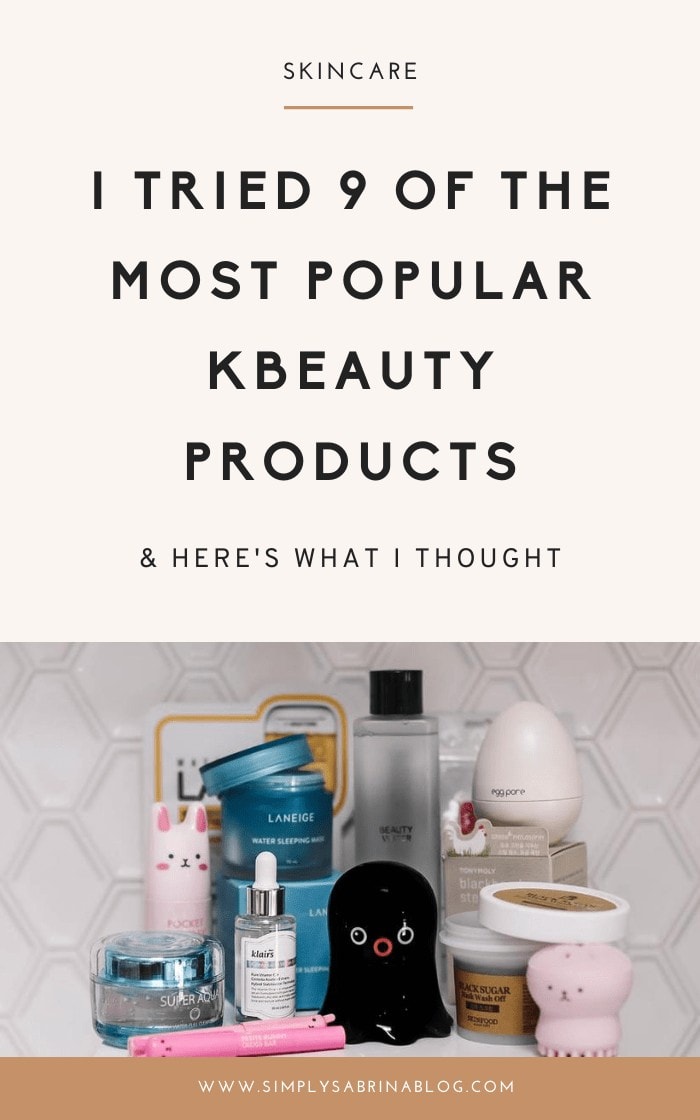 But what is K-Beauty?
K-Beauty or Korean Skincare is reflective of many products and skincare systems originating from East Asia and South Korea in particular. K-Beauty's signature look is healthy, glowing, and clear skin to give you that glass finish.
My Skin Type
For years I've lived in the realm of normal. What type of hair do I have? Normal. Body Weight: Normal. Skin type? Normal. Until recently when things kinda changed. I realized my skin is actually pretty sensitive and prone to breakouts.
Experience with iHerb Beauty
There is a growing list of online retailers that are starting to carry K-Beauty products like Cult Beauty, Amazon, and SokoGlam – but I didn't find the volume of products or brands comparable to iHerb. It's an extensive library of beauty and wellness products from around the world at affordable prices. I loved being able to click on a tab for K-Beauty must haves and explore their best sellers, sort by price, ratings, and brand.
My Favorite K-Beauty Must Haves
Star Rating: 4.5/5
Best For: Dry Skin
Price: $27
Promise: Intense hydration for your face
I'll be the first to admit that I didn't even know Laneige was a K-Beauty brand! I've been hearing rave reviews for years and wanted to try it – this project seemed like the perfect opportunity.
The Lineage Water Sleeping Mask is a leave-on overnight mask that promises immense hydration for your skin. I was a little worried that the mask would end up everywhere on my pillowcase, but surprisingly there was no residue. My freshly cleansed face quickly absorbed the mask and I woke up with a plump and supple face – as promised.
Star Rating: 4/5
Best For: All Skin Types
Price: $20
Promise: To make your skin appear brighter, healthier, and help with hyperpigmentation.
Throughout all of my research, I've learned how important having a Vitamin C in your skincare routine is. Remember this post about how to launch a skincare routine for beginners? Topical Vitamin C applied to the skin helps stabilize the free radicals that we are exposed to via dirt, oil, makeup, etc.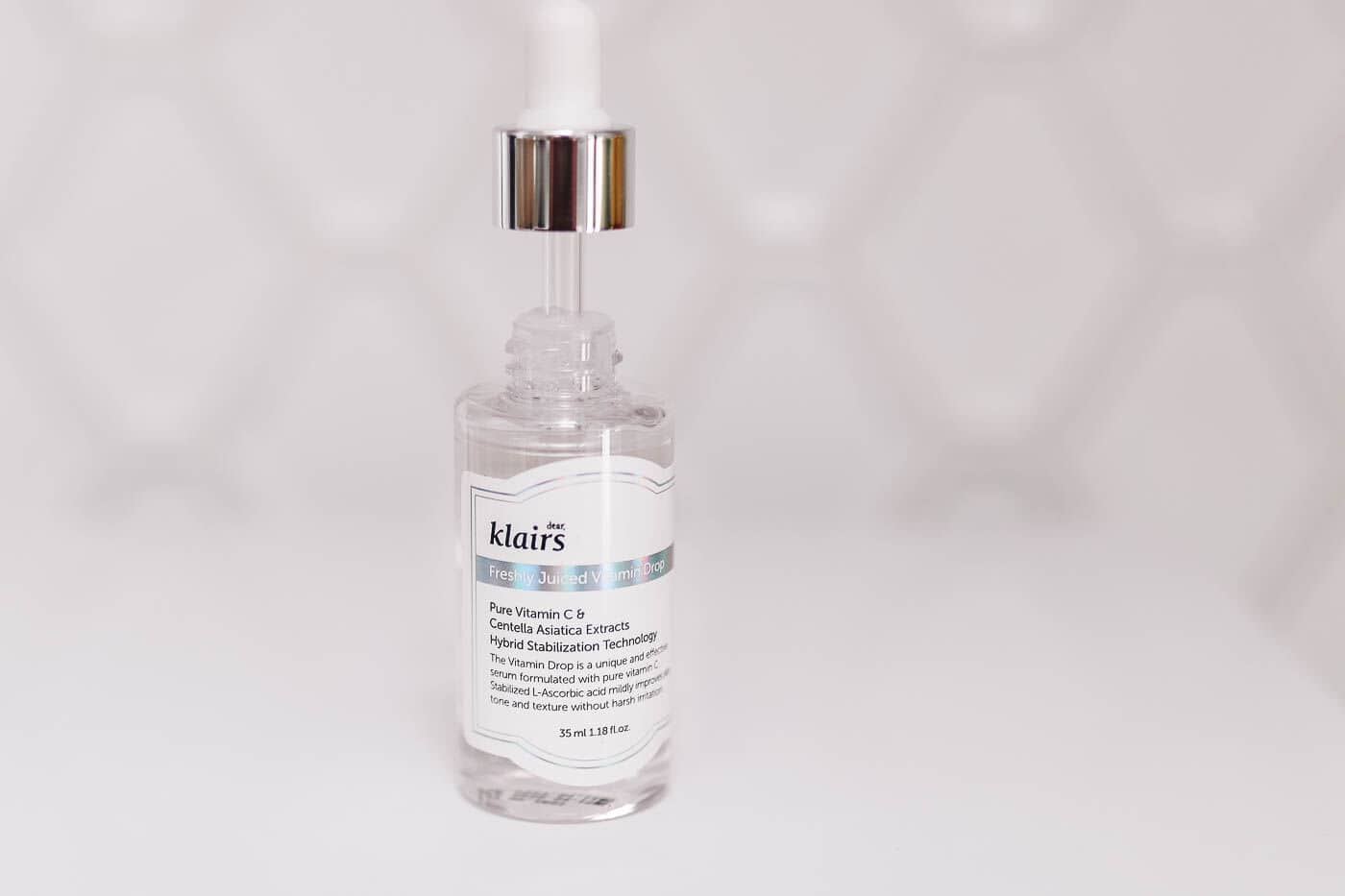 While Vitamin C is important, I've also learned that a lot of women have a sensitivity to Vitamin C products – myself included. I was nervous to try this serum, which is pure vitamin C – but excited that there is a hybrid of 5% L-Ascorbic Acid and grapefruit extracts which tends to help with sensitivity.
Star Rating: 4/5
Best For: All Skin Types
Price: $10
Promise: Black sugar mask to exfoliate your skin and promote smooth glowing skin
I love the brand Skinfood and have tried a few different products from this line. In general, I'm not a huge fan of physical exfoliations including harsh masks because research has shown that they can cause micro-tears in your skin. That being said, when done correctly, this can be a game-changer.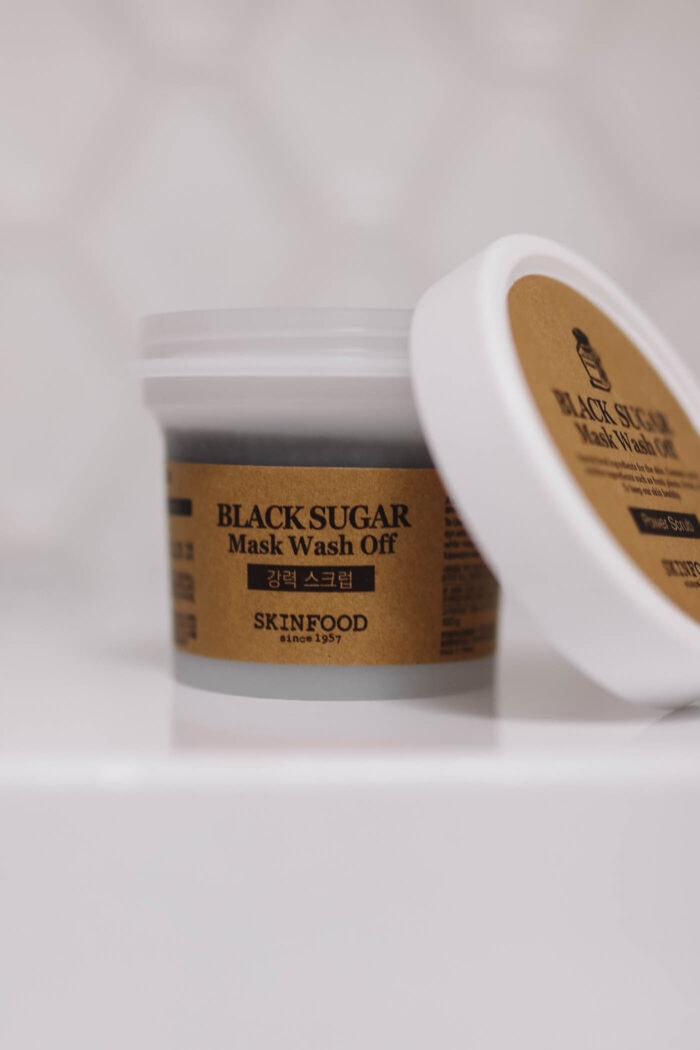 Sugar masks because they are natural exfoliators that have loads of benefits. This particular mask can be applied as-is, but to minimize the risk of irritation, I added a little water to the formula before applying. They recommend that you leave the product on for 10-15 minutes and I chose to stay under 10 for my first application. I love the way my skin felt afterward and I will definitely be using it again.
Related: The Art Of The Double Cleanse
Star Rating: 3/5
Best For: All Skin Types
Price: $8
Promise: Lip crayon with Vitamin E to soften and moisturize lips
I really wanted to love this product because I'm all about tinted lip balms these days, but the color didn't last as long as I wanted. With less than an hour the color faded and I had to reapply. Not a big deal, but not 5 stars. 
Star Rating: 5/5
Best For: All Skin Types
Price: $16
Promise: Water designed to clean, exfoliate, and moisturize your skin.
I'm a huge fan of micellar water and beauty water is K-Beauty's version of micellar water plus some. The product uses natural ingredients, and its application is similar to a traditional micellar or essence – you use a cotton pad and gently sweep across the face.
I like using this in place of a toner when I'm using strong products like a chemical exfoliant or retinol at night. You can also use beauty water to wipe off residue after using a sheet mask or massage cream.
Related: WTF Is Toner & Do I Really Need It?
Star Rating: 3/5
Best For: All Skin Types
Price: $17.50
Promise: Bubble mud pack mask that cleanses your pores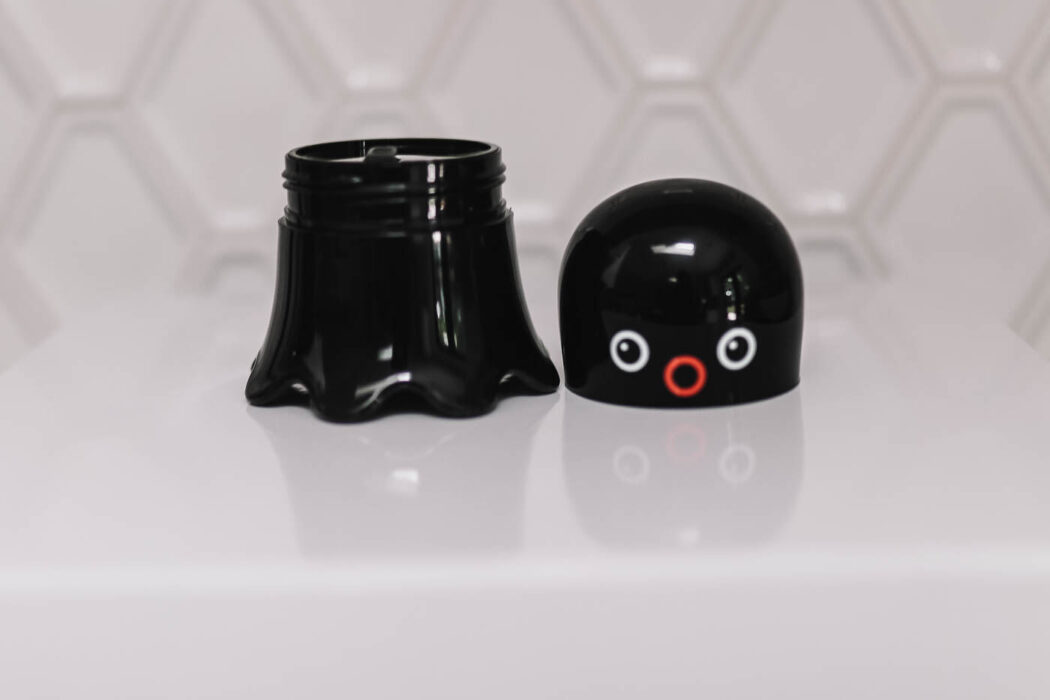 With all masks, these work best when your skin is properly cleansed. I love bubble masks because there's no mystery about when the mask is ready to come off, it's when the bubbles fully rise. Just be sure to avoid your eye area.
I love the feeling of bubble masks, but think that they are in the realm of a nice to have vs an essential product. If you love masks and want to try something new with a quick (under 5 minutes) leave on time, give this a shot.
Star Rating: 3/5
Best For: Acne & Blemishes
Price: $5
Promise: A cover that absorbs oils and extracts impurities while forming a barrier to treat and protect your blemish.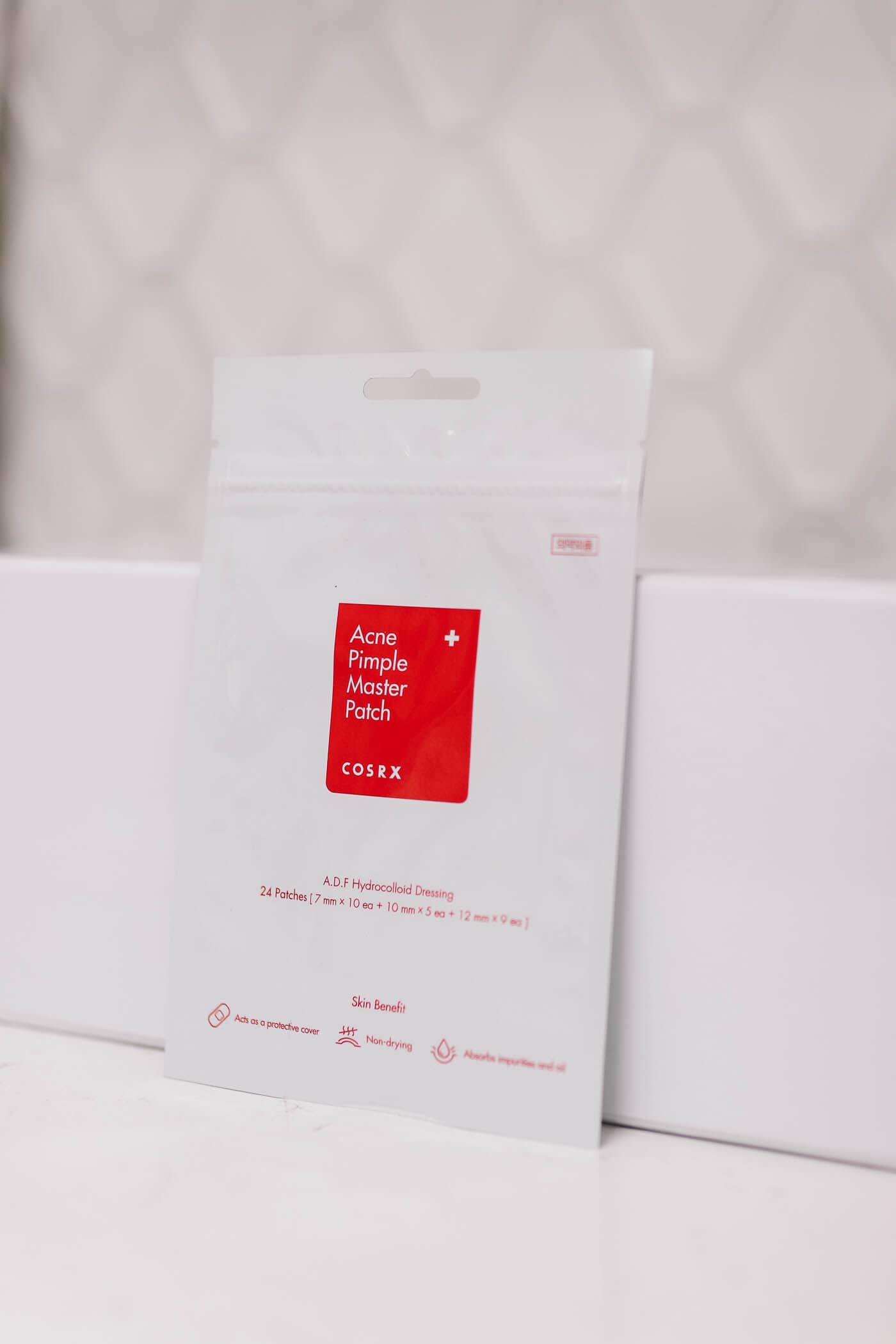 Acne patches are the beauty industry's newest trend like BB creams in 2013. The product offers protection, containment, and treatment for your blemish and the COSRX option is one worth trying. This is one product on the K-Beauty must-haves list that everyone is talking about.
I applied one of the 24 patches that came in my $5 to my breakout overnight. I will say that this did not treat* my blemish, but it did draw out the moisture to work as a drying lotion.
Star Rating: 4.5/5
Best For: All Skin Types
Price: $5
Promise: Exfoliating, massage, and cleansing brush to gently cleanse pores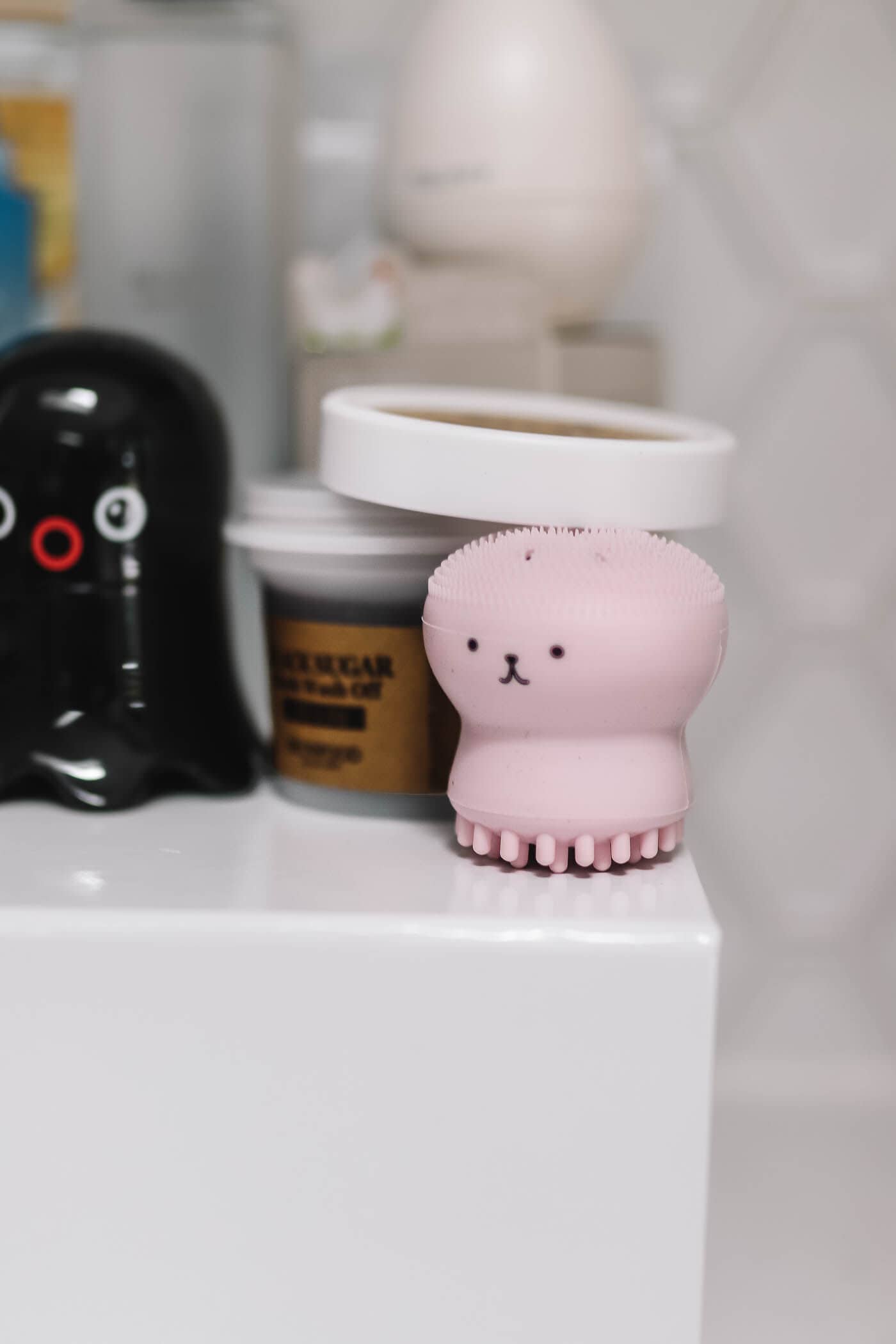 I love this one and not just because it's adorable! This little jellyfish allows you to apply a cleanser at the bottom and work into a lather to apply to your face. Once it's in, you can use the silicone bristles to cleanse your face with a gentle exfoliant. I do make sure that I cleanse and properly dry the product after use to ensure no residual bacteria is harboring on the sponge.
Star Rating: 3/5
Best For: All Skin Types
Price: $12
Promise: Instant hydration and absorption into skin
If you like facial mists then you might love this one. It's compact and easy to use. My only concern with this one is that I haven't gotten as much use out of this as I'd like to. At $12, it wasn't a huge investment but I like to keep products in my purse that I use often. It does have various fragrances in it, which can be potentially irritating, but since this is a mist it shouldn't be much of an issue. Extra points for product packaging though.
---
Final Thoughts on K-Beauty Must-Haves from iHerb Beauty
Dipping my toe in the K-Beauty space was such an interesting experience. I'm excited to continue to try out new products and brands to find systems that work for me. Masking is my favorite thing to do and with these affordable options, I'm all set! iHerb is such a great place to find authentic and affordable K-beauty must-haves. Let me know what I should try out next.