This post has been sponsored by Johnson & Johnson®. As always, all thoughts and opinions are my own. Thank you for supporting the brands that keep Simply Sabrina running.
I am a strong believer that you don't have to spend a lot to get a quality product. Trust me, I still browse the beauty aisles of my neighborhood drugstore weekly—picking up my favorite things that I need to restock and oh-so-many things that I don't need. In fact, I was repurchasing one of my favorite products at Rite Aid last week because it was stolen from me.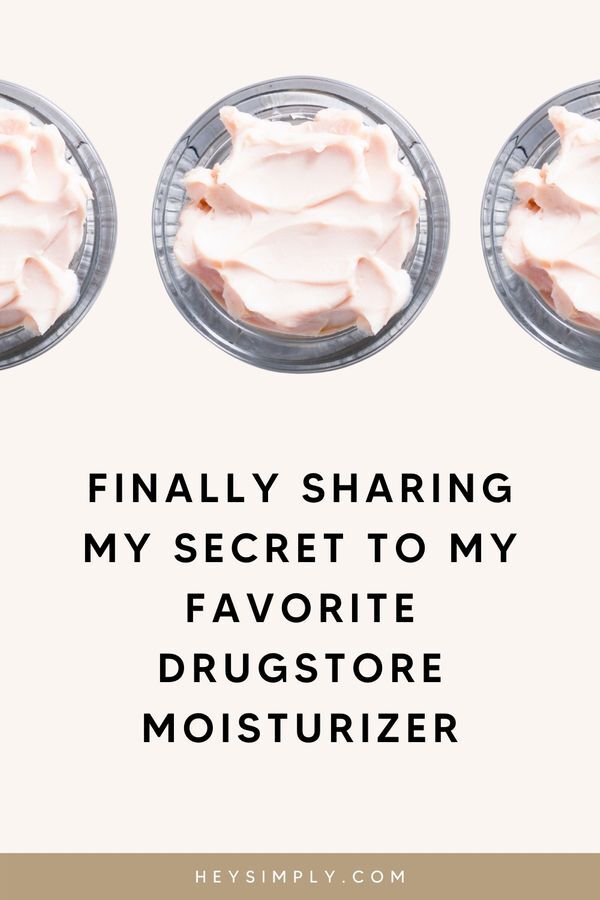 So, you guys know that I'm a huge advocate for the double cleanse. I wrote an entire blog post about it. By the time I use my Neutrogena® Makeup Remover Wipes, cleanse my face, and do the rest of my steps, somehow, a critical component had vanished. My entire nighttime skincare regimen is about 9 steps, but I promise it only takes 5 minutes. Grab my cheat sheet below with all of the details on what products to apply and when.
GET MY FREE SKINCARE CHEATSHEET BELOW
Neutrogena® has been a staple in our home for years. You and I both love their makeup remover wipes (remember to always wash your face after), but recently I've been obsessed with their moisturizer after my girlfriend, who's a dermatologist, swore by it. The Neutrogena® Hydro Boost Water Gel moisturizer quite literally feels like water on your skin, and it's been stolen multiple times…by my husband. Sahir insists that it's the only product that doesn't leave behind a sticky residue or harsh scent and therefore, it's the only thing he ever wants to use.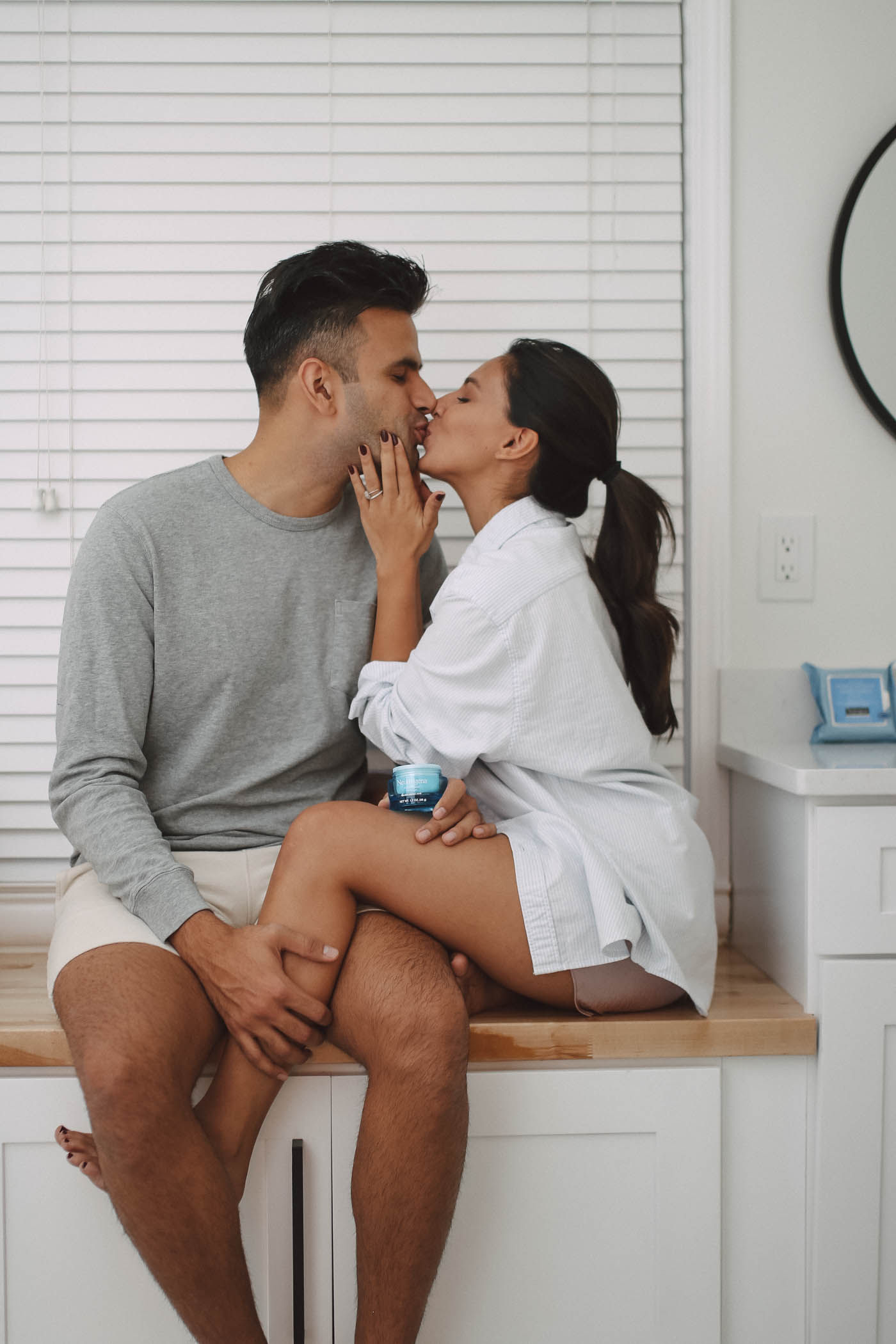 The Neutrogena® Hydro Boost Water Gel has hyaluronic acid which is an essential ingredient on your skincare shelf. Hyaluronic acid can absorb 1000x its weight in water, meaning that products with it are designed to promote moisture & hydration. I did a full post about it a few weeks back…. check it out if you want to dive even deeper.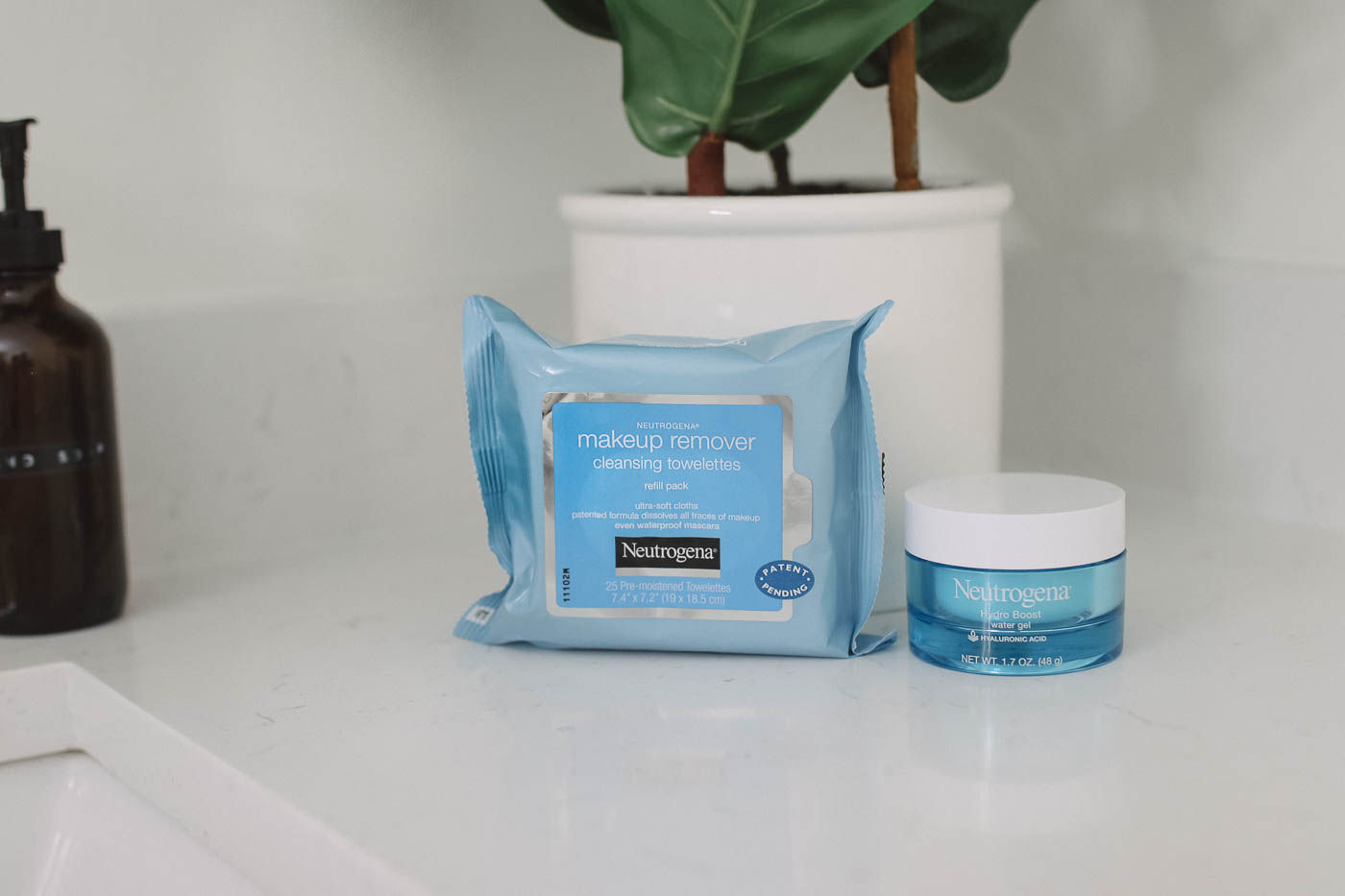 Related: Hyaluronic Acid Sounds Scary – But Is It?
The way I see it, at least I've got something that he wants to steal. I've been trying to get him to hop on the skincare bandwagon for months now – so boy, keep stealing my moisturizer I'll just grab a new one next time I'm at Rite Aid.