This post has been sponsored by Jergens. As always, all thoughts and opinions are my own. Thanks for supporting the brands that keep Simply Sabrina's doors open.
Whether or not spring fever has you headed to the beach or heads down in your work, we all are craving that sun-kissed glow. As someone with medium skin, I've never been "pale" in the traditional sense. And in fact, I spent most of my life hiding from the sun because I tan so easily. Even with the high SPF that my parents would force me to layer on, I would still return from a day at the pool, in the park, or at the beach with a tan… I loved it. My mom? Not so much.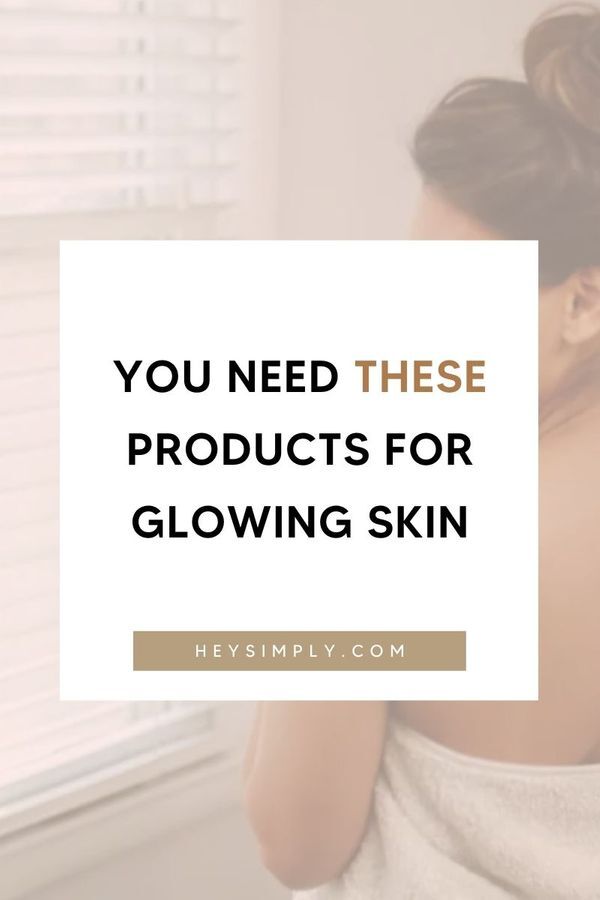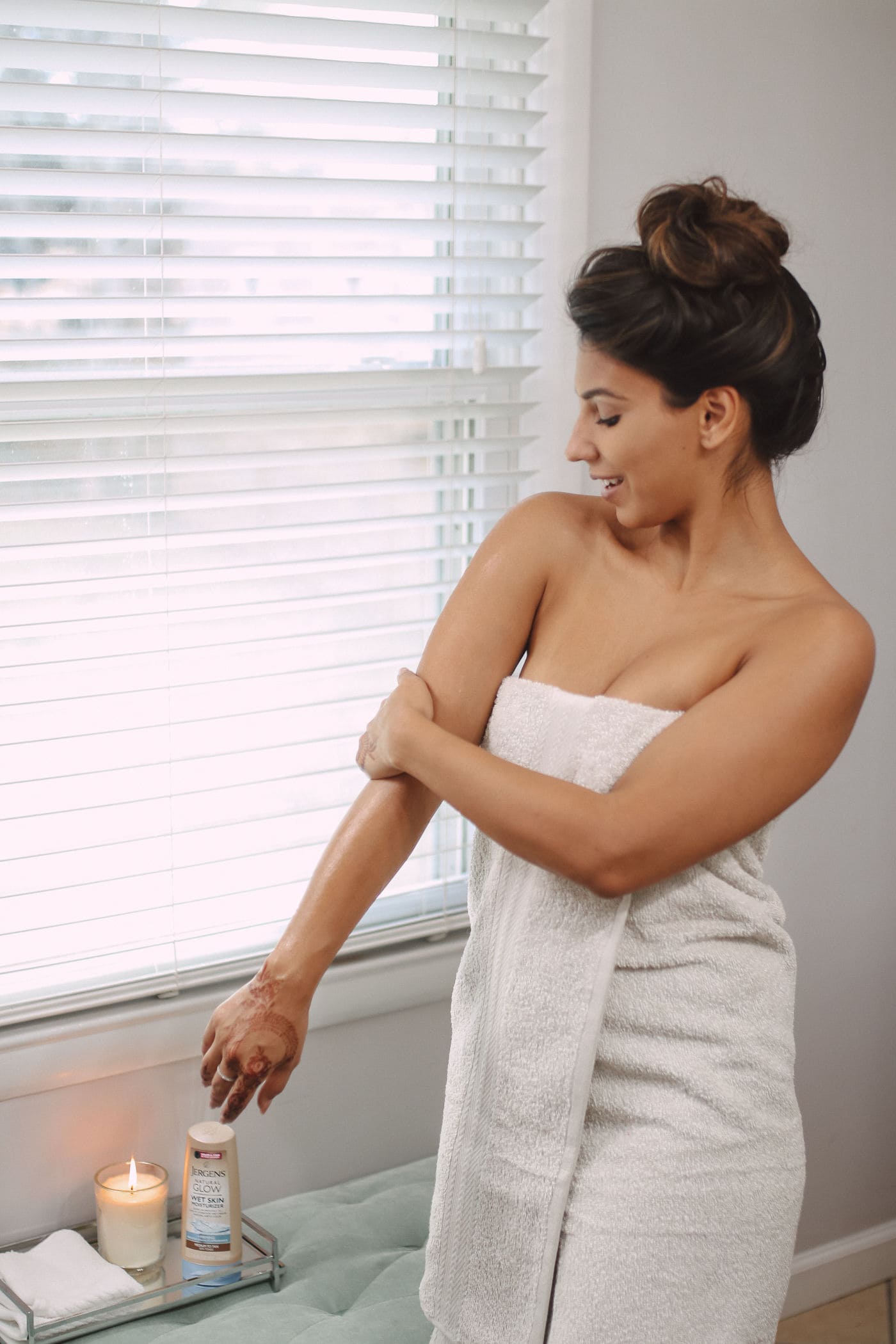 While I would never venture out to a tanning bed and spray tans seem too confusing and messy, the best thing for me is to work on keeping my skin radiant year round by making simple changes. I'm going for a natural look that gives me a sun-kissed glow, and here's how I do it with a little help from my favorite products and my local Walmart.
Related: 4 Ways To Get Your Skin Summer Ready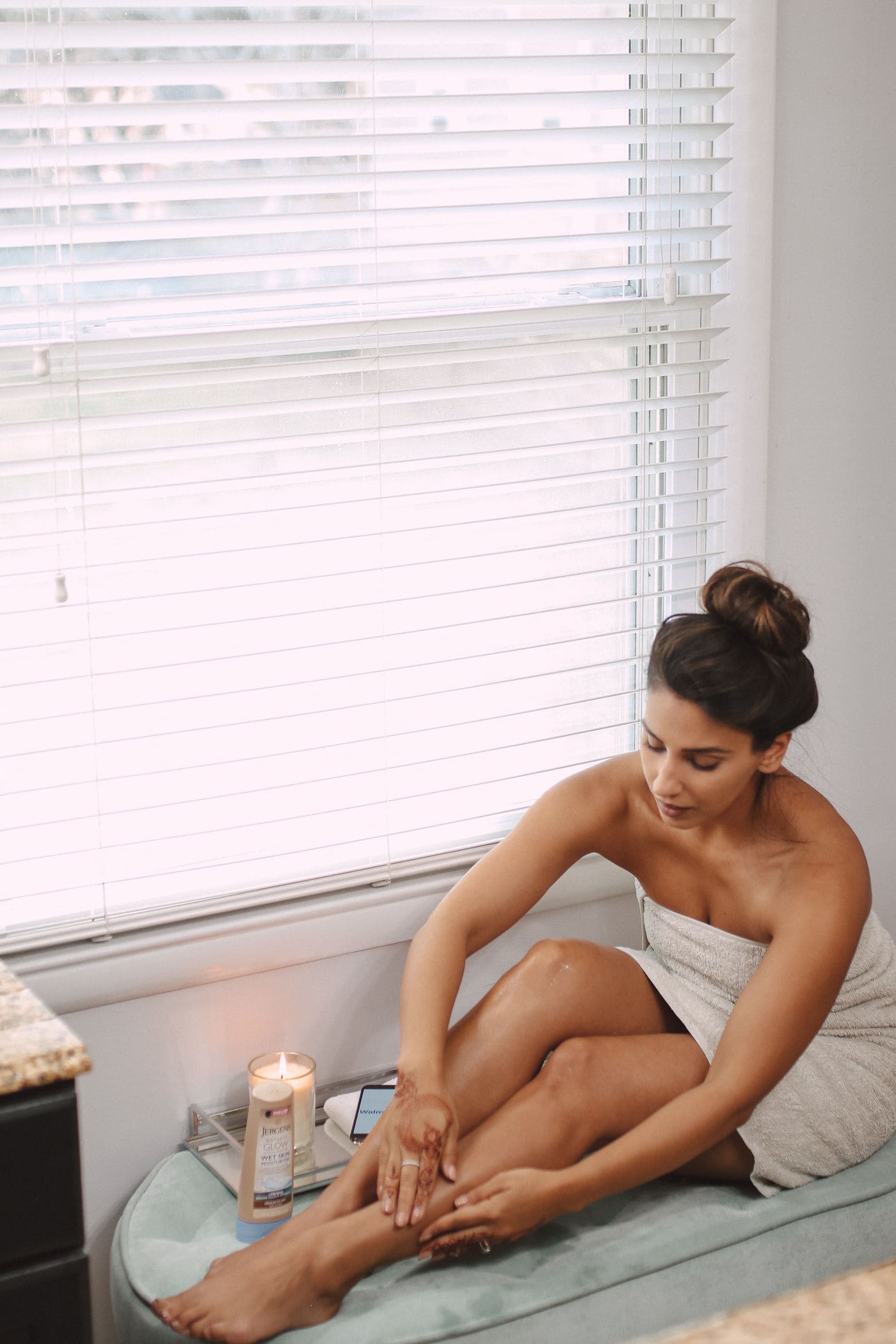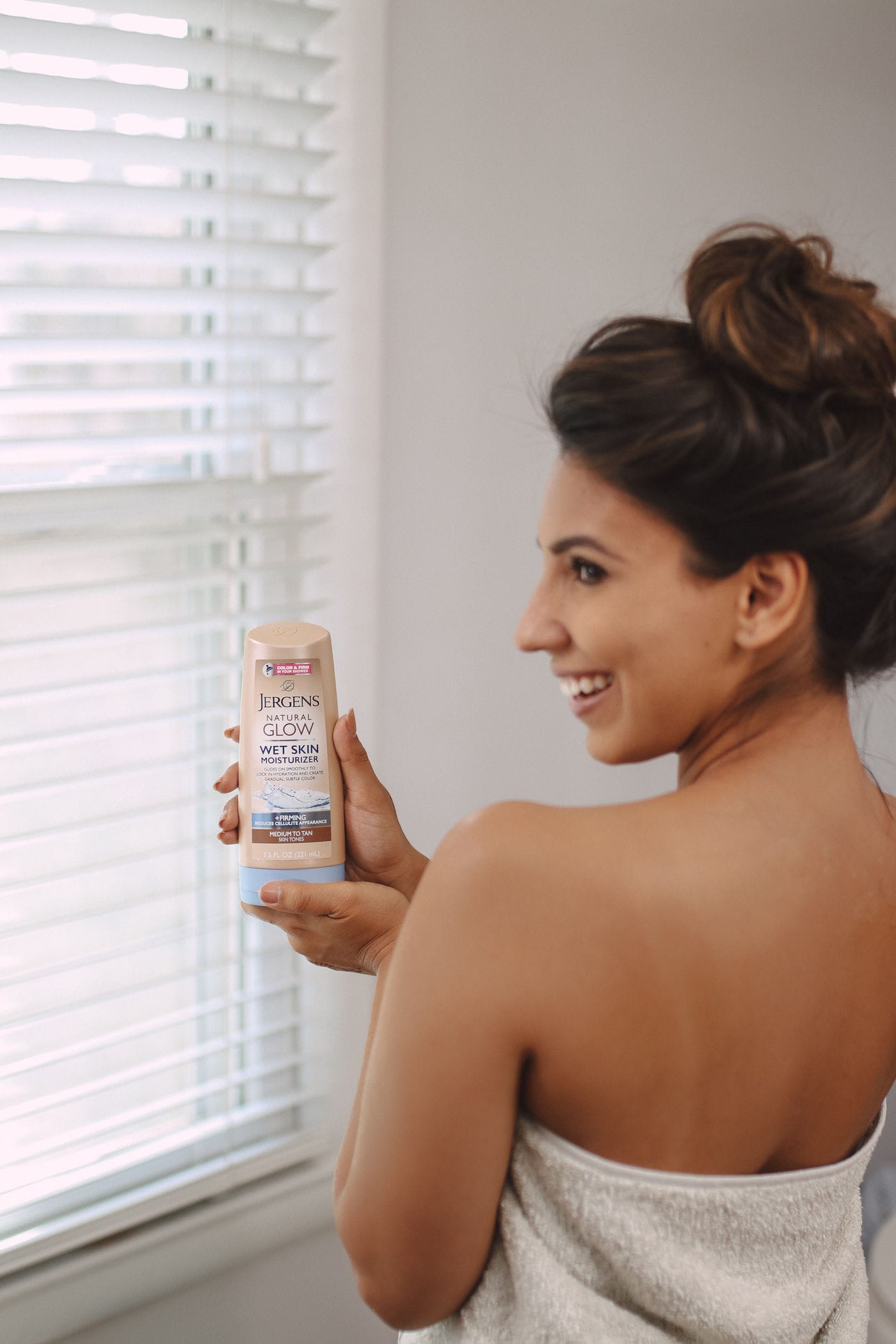 1. TRY A SELF- TANNER
Ever since I saw the commercial with Leslie Mann about 3 years ago, I've been hooked on the Jergens Natural Glow Wet Skin Moisturizer Medium to Tan. I've always been the worst about moisturizing my skin after the shower (when it's the most important, of course) and the Wet Skin Moisturizer has dual effects.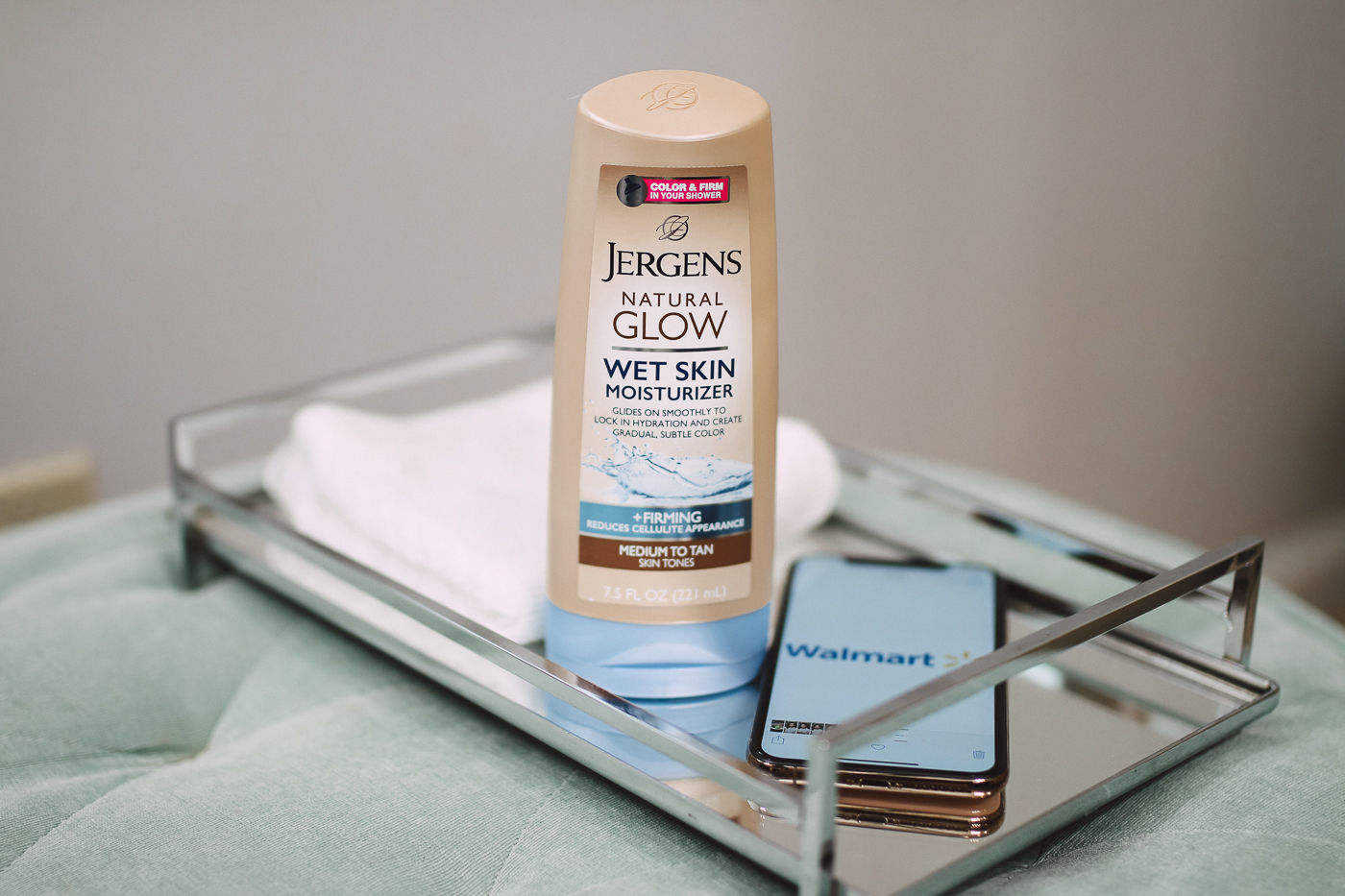 1) Hydrates my skin so I don't need to put on lotion and 2) works as a self-tanner to keep my skin glowing. You can pick up the Jergens Natural Glow Wet Skin Moisturizer Medium to Tan on your next trip to Walmart in the skincare/lotion aisle. It's so easy to use. Once you finish your shower, just spread the product all over your body and then pat to dry—no residue on your towel. You can use it daily and you should see your color become more vibrant gradually in about a week. It's the easiest way to Create Your Own Sunshine and keep a natural glow with radiant skin year round!
Related: Brilliant Hacks To Do Everyday For Better Skin
GET MY FREE SKINCARE CHEATSHEET BELOW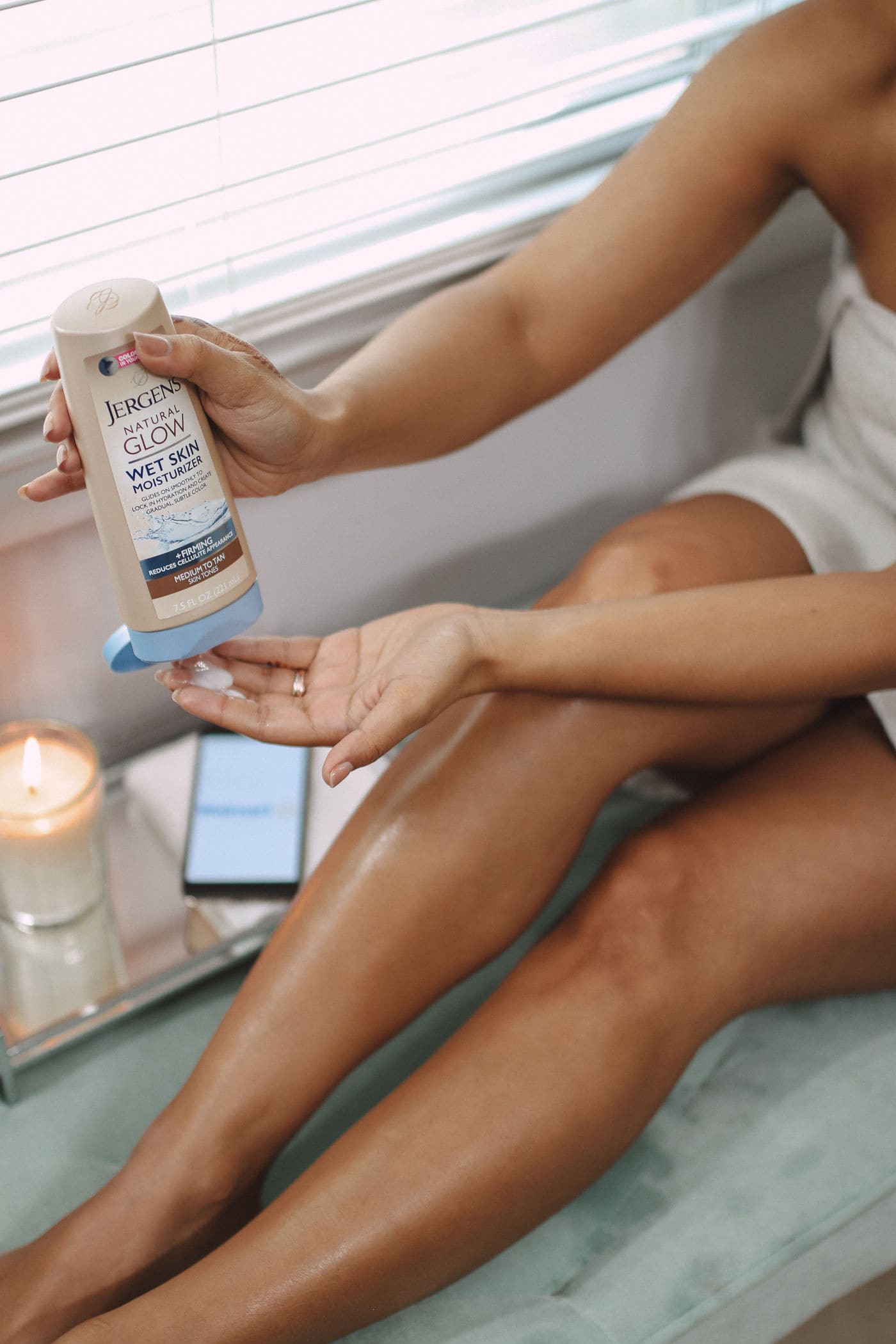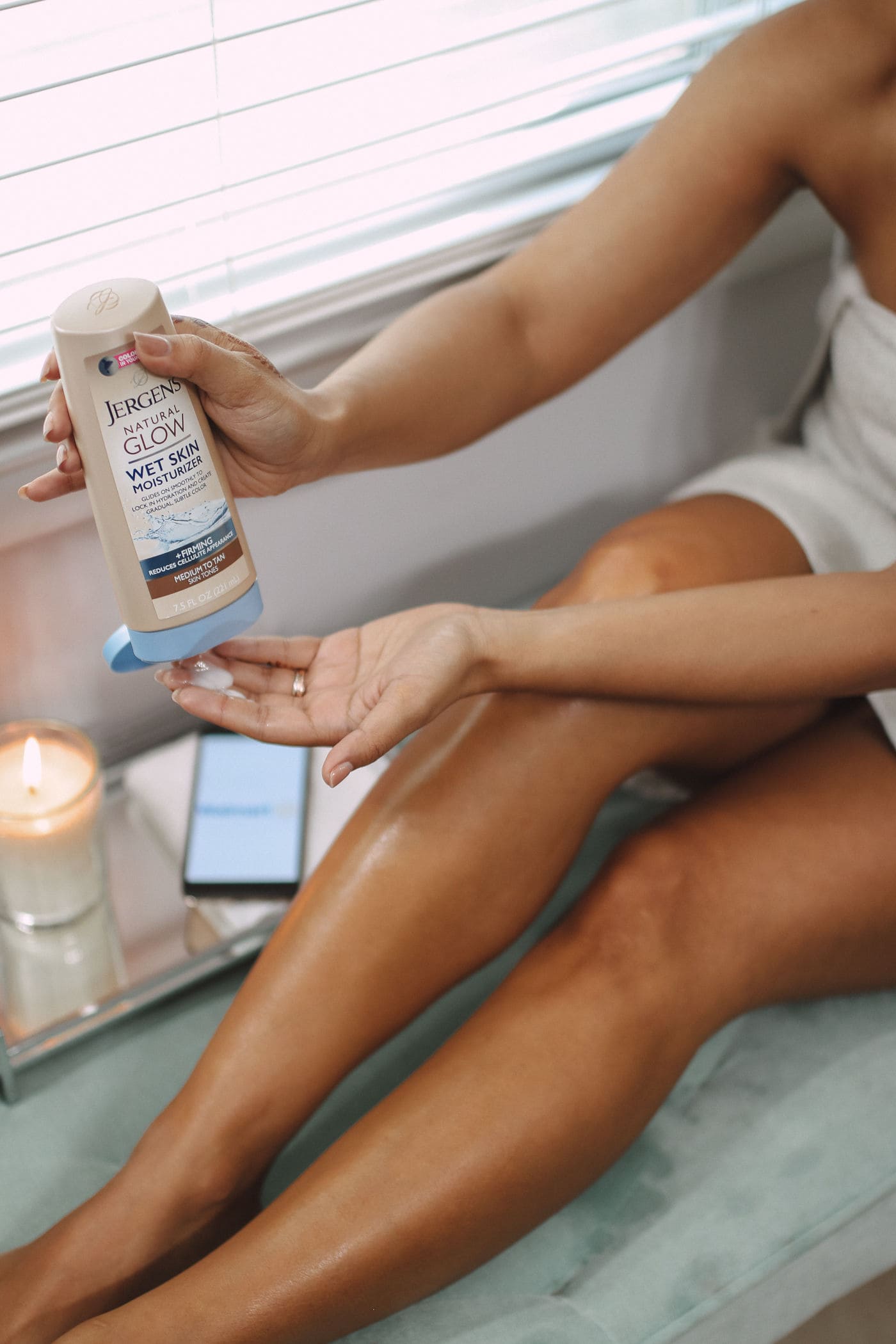 2. USE A MASK, MAKE IT YOURSELF
While there is no shortage of masks that you can buy, the best way to do it is to go into your kitchen and whip up a quick mask yourself. My favorite combination for glowing radiant skin is turmeric, honey, and milk.
Take 1 teaspoon of turmeric powder in a bowl.
Add to it 1 tablespoon of honey.
Also, add 1 teaspoon of milk.
Mix well to get a paste-like consistency.
To apply: wash your face thoroughly and spread the mask evenly all over your face with a brush (avoiding the eye area). Let it sit for 10 minutes and then rinse off with cold water.
Pro-tip: if any yellow remains from the turmeric use some avocado oil and a paper towel to get it off.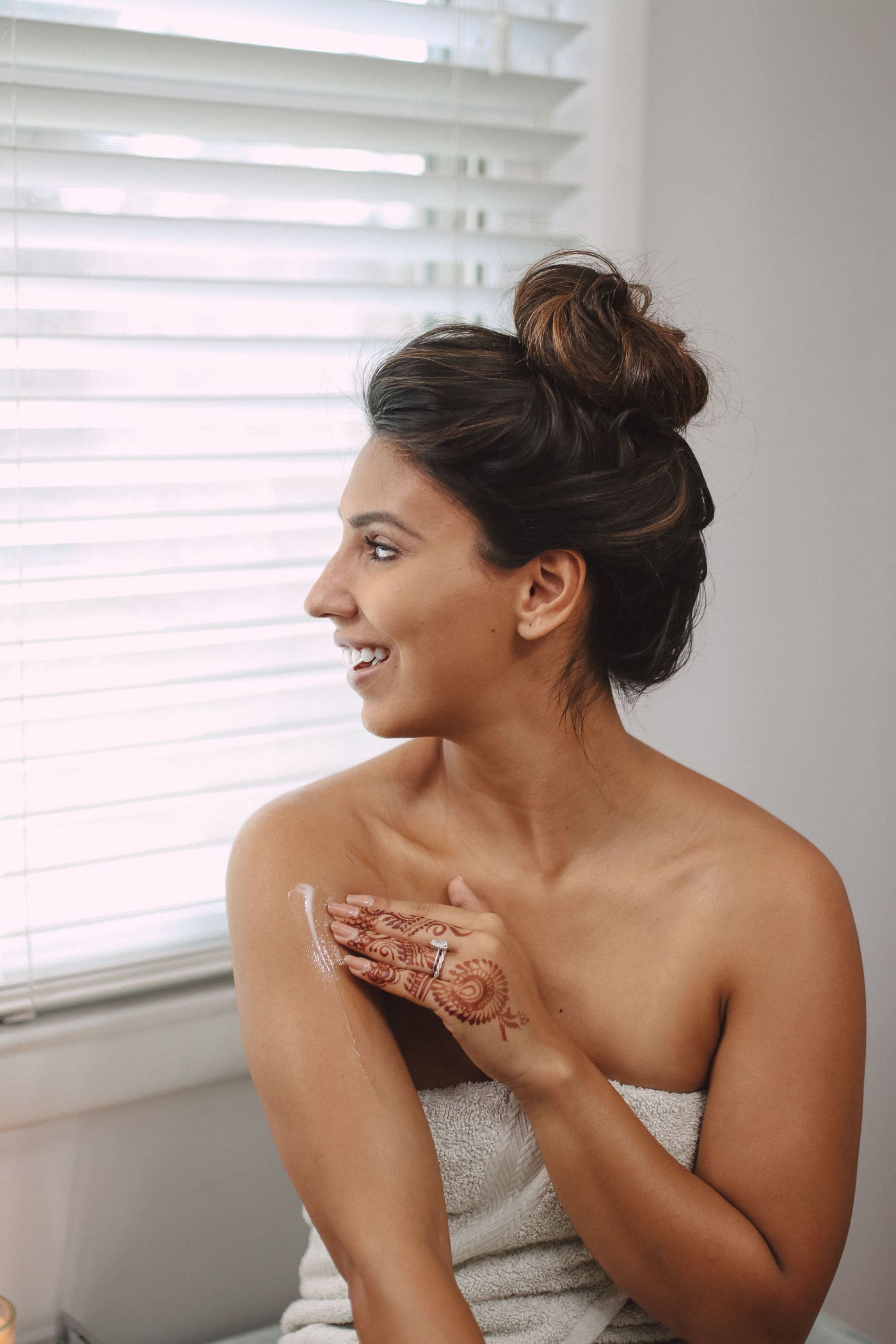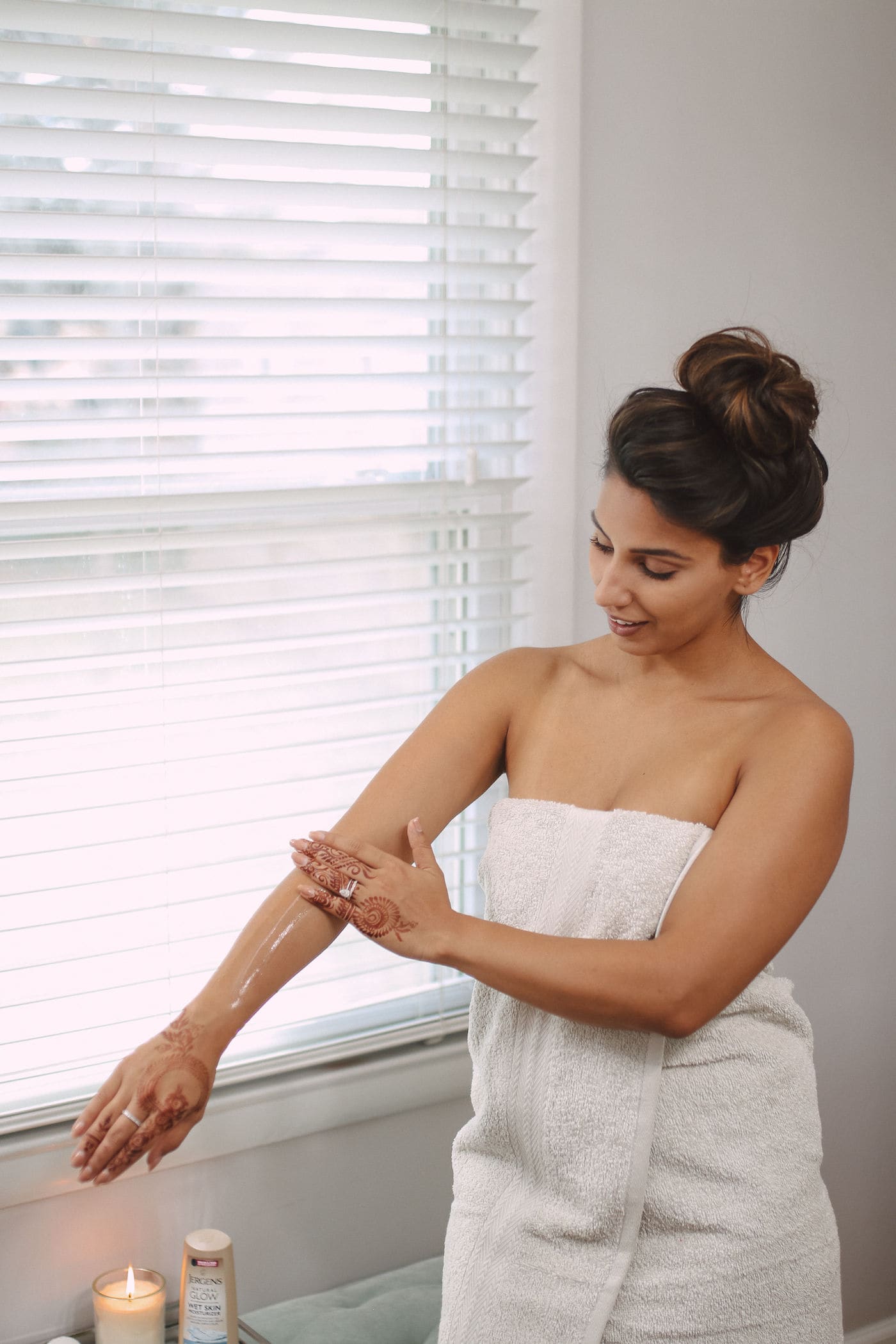 3. WEAR SUNSCREEN WITH BOTH UVA & UVB PROTECTION
There's no radiant skin with sunburned skin, so be sure to use a sun-protectant every single day (even the cloudy ones). You will want to ensure that the SPF is at least 30 or higher and that you reapply every 2 hours that you are out in the sun.