When it comes to hair tools, there is never a one size fits all solution. Everyone has wildly different hair that may or may not be receptive to certain irons, temperatures or brands. Is there anything actually worse than holding your hand above your head for 30-60 seconds while tapping the outside of your hair on the barrel to see if it's actually hot enough? Spoiler alert: the only way to know if it's working is if it literally burns your finger. Cool.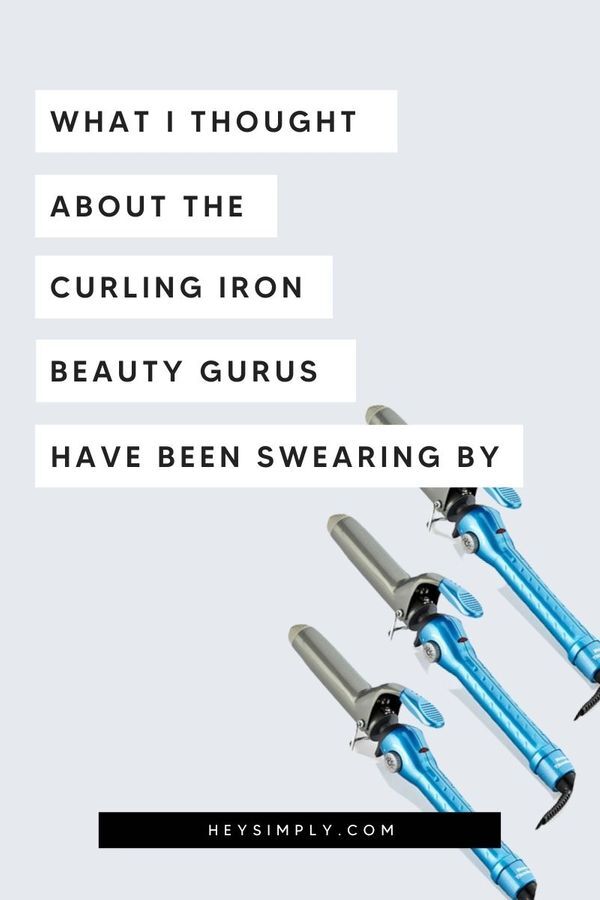 As bad as it may be, we still do it. We choke it up to being an "arm workout" i.e. holding your hand up until it's literally sore (but just the one arm) and revel in 45 minutes of near-death experiences to have beautiful bouncy curls. But what if someone comes in and promises nothing short of an ethereal experience? "You can get perfect beachy waves with a 10-second hold time" – they say. You can't blame me for being tempted to try. (In my head, now playing "Tempted To Touch" by Kevin Lyttle)
Chrissy Rasmussen from @hairby_Chrissy is the owner of the insta-famous Habit Salon. Yup, that's the same place you see all of your favorite skinny white influencers getting their extensions in (sorry, had to – love y'all). Habit Salon's signature style is their beachy waves and I dug deep (I'm talking back to November of 2018) to find this video to see how the sauce is made. Could it be true that you really only need a $30 curling iron for those magic mermaid waves?
Related: Secret To Healthy Shiny Hair? Here's What You Should NEVER Do
So what's the verdict? I get why Chrissy swears by this curling iron. It heats up fast, curls beautifully and you can get that loose beachy look. But do you see my hair in the beginning of this video? That is my natural hair – right out of the shower. I have stick straight hair so while curling is one thing, having your curls stay is another. Extensions, dirty hair, and thinner hair generally hold curls better. If your hair has some grit or curls easily then I would certainly recommend the Babyliss Nano curling iron. If you don't want to douse your hair in hairspray and become a walking fire hazard, you may find that your curls fall flat quicker than you would like. In any case, add some dry shampoo to your 'clean' hair to dirty it up a bit before you start curling. (Yes, I realize the irony in that statement)
Related: Bible, This Dry Shampoo Kept My Hair Clean For A Week
The curling iron is available at a few places like Walmart, Belk and Overstock in the $30 range but since I know you are lazy (like me) here it is on Amazon. You'll have to pay a $20 premium, but free 2-day shipping. Choose wisely.