When we were deciding where to go for our family vacation there were some stipulations: 1) we wanted to be within a 3 hour flight time, 2) we wanted something tropical and 3) we wanted it to be relaxing. Since Instagram seems to show us that the only two vacation options are Positano or Tulum, we went with the latter. Now that I've been there I wanted to share my true experience and whether or not I would actually recommend it – PLUS a travel video!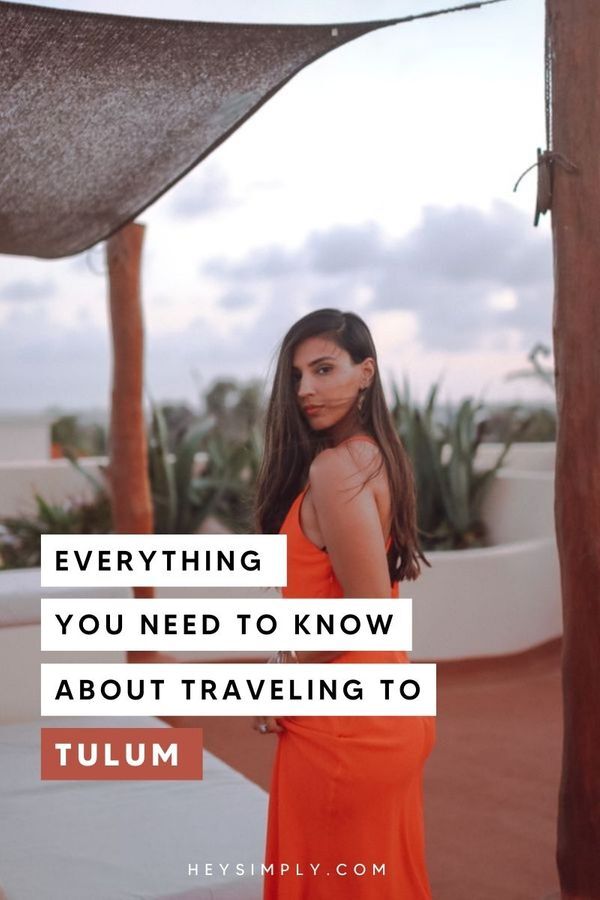 Where Is Tulum & How To Get There
Tulum in on the southeast coast of Mexico near the Gulf. It's in a state called "Quintana Roo" which also houses tourist destinations like Cancun, Playa Del Carmen, Rivera Maya, and Tulum. Think of it like the coast of Florida: Daytona Beach is different than Cocoa Beach, but it's the same strip just further down.
Tulum is about 1 hour south of Cancun so the best bet is usually to fly into CUN, which is Cancun's international airport.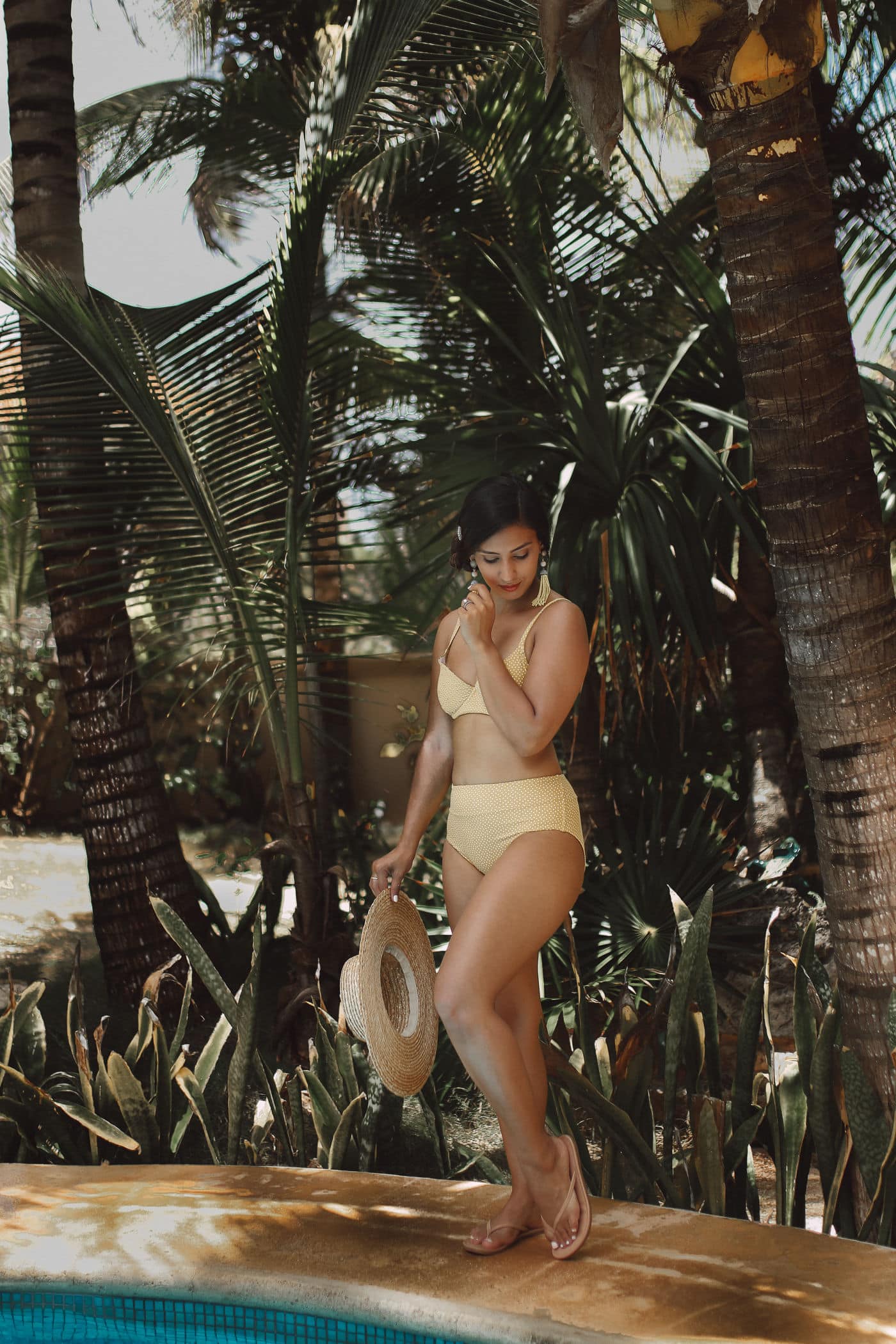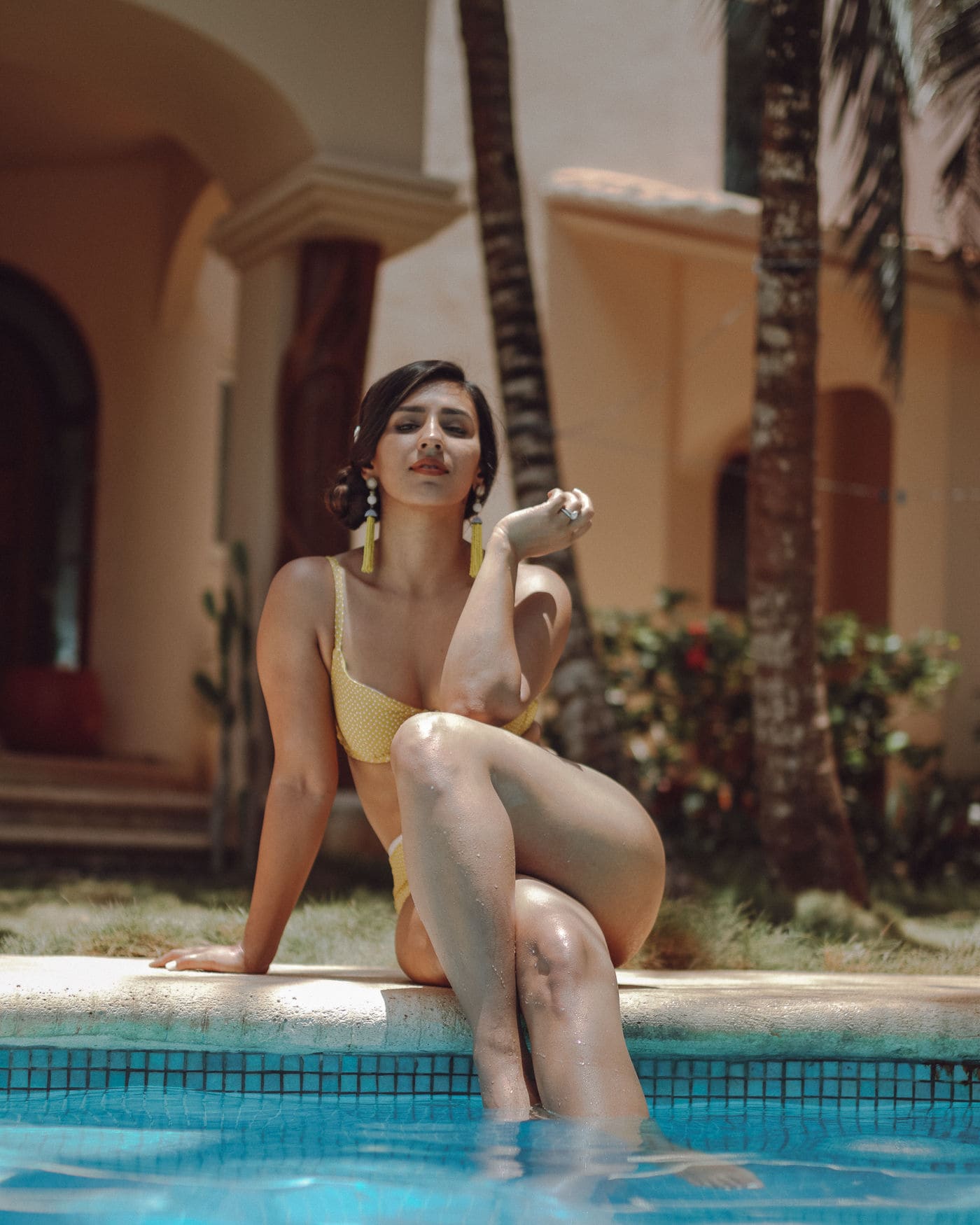 What's Tulum Like
The locals like to refer to Tulum as "hippie chic" and they aren't kidding about the hippie part. Sahir's brothers were constantly hit up by people trying to sell them drugs (lol) and you can't get plastic straws anywhere – that's pretty much everything you need to know.
Tulum itself has two different areas: the one that you constantly see on Instagram with tiki huts and white sand beaches and downtown Tulum which is more of what you would expect a small beach town to look like. We stayed in… neither! We rented a house on VRBO that was about 10 minutes north of Tulum because we wanted to have one space for the 6 of us.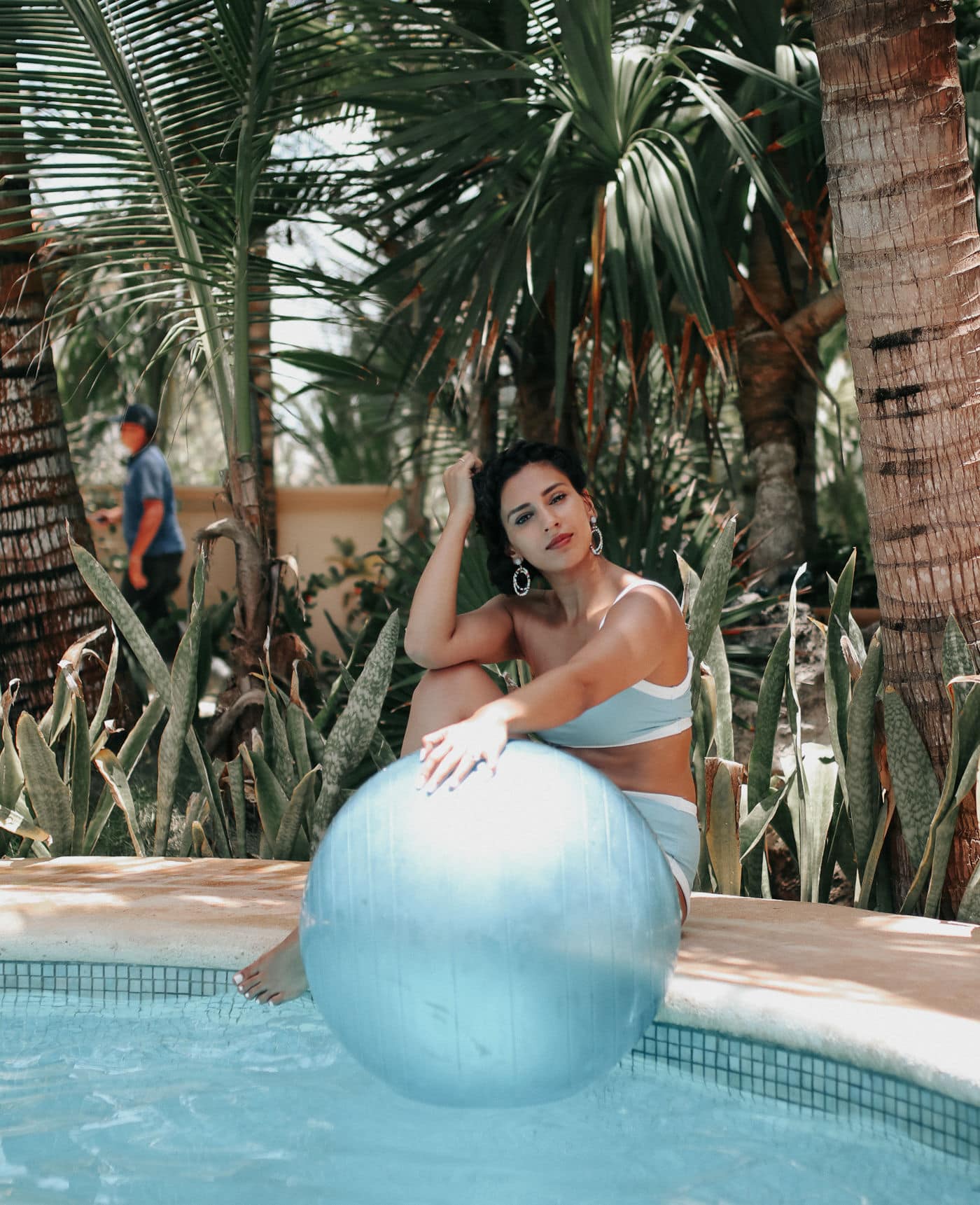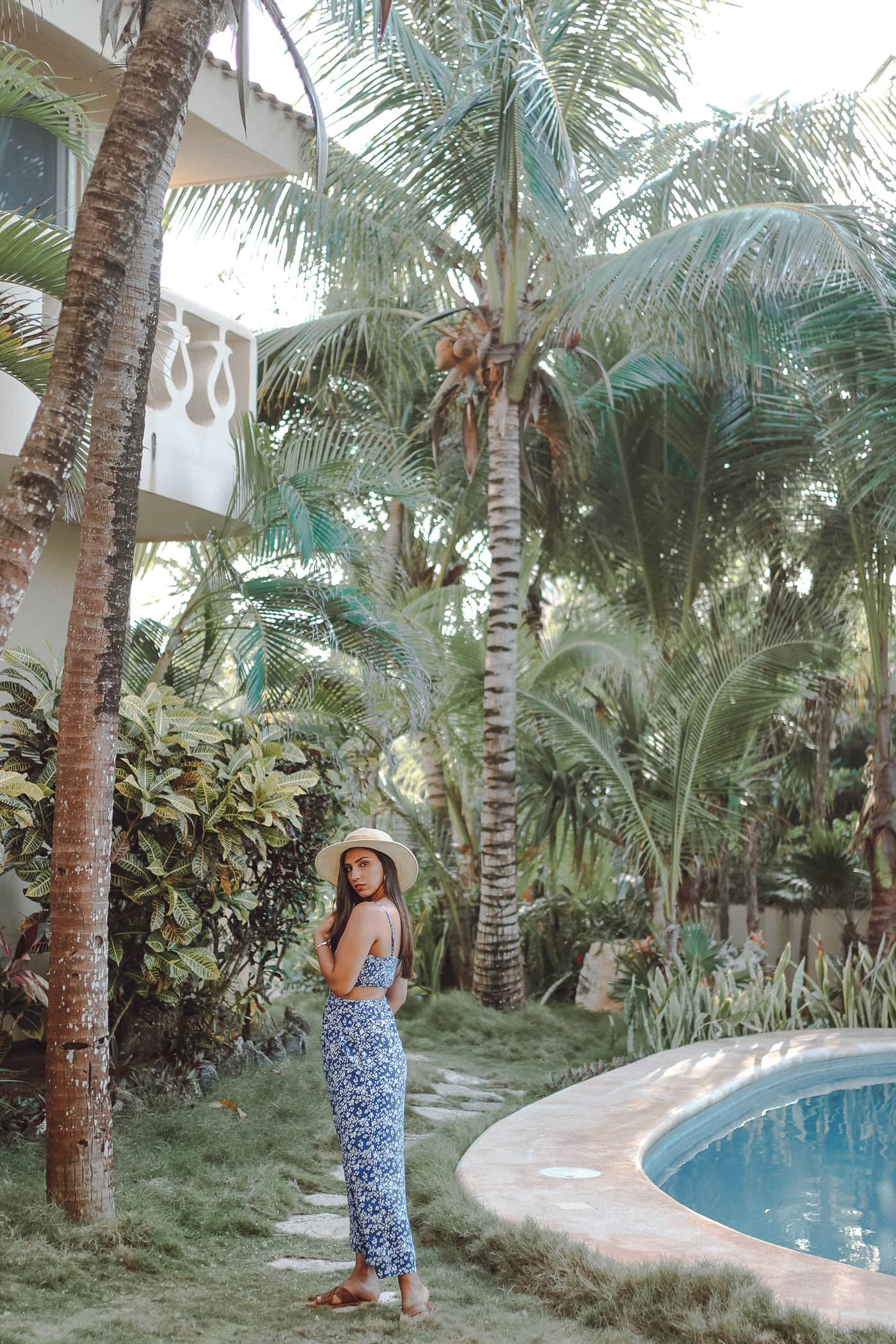 Where Did We Stay
The house was beautiful but remote. Without a rental car, we were at the mercy of pretty steep cab prices (~$40 USD) to go anywhere, literally even 5 minutes away. The cabs also refused to seat more than 4 people in a cab, so we were forced to pay for 2 cabs anytime we wanted to go to dinner or leave the house. Air conditioning is also a bit of an anomaly in Tulum and the surrounding area. We had it in our bedrooms but the main floor, kitchen and living area didn't have it which made meal times at home a bit tough.
Our host wasn't great in preparing us for how remote the location was and with a rude maid staff I'm going to refrain from sharing the name of the place we stayed but it was in the same area as Cielo Maya and O'Tulum in TanKah if you wanted to look it up on a map.
What We Did
Because we couldn't leave, we had most of our adventures come to us. We all did at home massages one day and hired a chef for two nights to make meals for us. Before warned, this is a pretty expensive initiative. We paid about 50/pp to eat at home per meal and a few of the days the meals were great other days they were just so-so.
We also picked a beachfront house but Tulum and frankly all of Quintana Roo has a huge seaweed problem in the beaches. Which means that the water smells of seaweed and you don't want to get caught in it. We didn't set foot into the ocean all week.
The most popular activity in Tulum is to visit the cenotes and we did a lot of research on which one to go see. A cenote is essentially an in-ground lagoon that can be inside or outside of a cave. There are so many options to choose from when picking which to visit, but here's a rundown:
Gran Cenote – This is the most popular one on Instagram which means its tourist-heavy and is only one large cenote. The entry fee is nominal here.
Cenote De Dos Ojos – We heard good things about this one but also that it's pretty deep within the cave and not ideal for those who are claustrophobic. I scratched this one off the list myself.
Cenote Manati – This was actually walking distance from our home, but we were advised that it wasn't the best experience. Aside from the fact that it was a pretty self-sufficient cenote i.e. no guides or tours, there is an alligator who lives in the cennote. Locals say he is friendly, but we weren't interested in finding out.
Cenote Tortuga – This one was the winner for us. A lot of locals recommended it (unsure if the cab drivers get a cut for bringing people here), but I did my research before and knew that this one was a top contender. The entry price was on the more expensive end but it came with a tour guide and equipment. The big selling point here is that there are 4 cenotes that you get to experience over the course of two hours. The first was an indoor/outdoor one (indoor meaning inside of a cave – I'll admit, I panicked a bit), the second was entirely outside and really relaxing to be around, the third was entirely inside and while I opted out of this one – Sahir and his brothers said that was a good idea. They were traveling inside of a cave with flashlights through water (nope, nope, nope). The last one also required traveling through the cave but you could see the light on the other side so I bit the bullet and did it. I'm glad we had this experience and it was a lot of fun for the whole family.
---
While our week in Tulum was relaxing and the majority of it was spent by the pool, I wish I had been better prepared for this trip. We didn't know what to expect at this eco-tourist destination but were left a little underwhelmed. Taking time out for a 5-day trip is tough and in hindsight, knowing about the seaweed issue and cost of prices, I kinda wish we went to Positano.