When I was seventeen, I spent all of my birthday money to pull the trigger and get my hair done "balayage." I was thrilled. I had saved magazine articles I had heard about this trend for months but never truly understood it until I went through the process myself.
Here is the rundown of everything I learned. Balayage is low maintenance which is what makes it my jam. I love the natural look so I told my colorist I wanted a "sombre" effect (she knew that nothing dramatic was going to go down here). You can play up Balayage as much or as little as you want. The world is your oyster!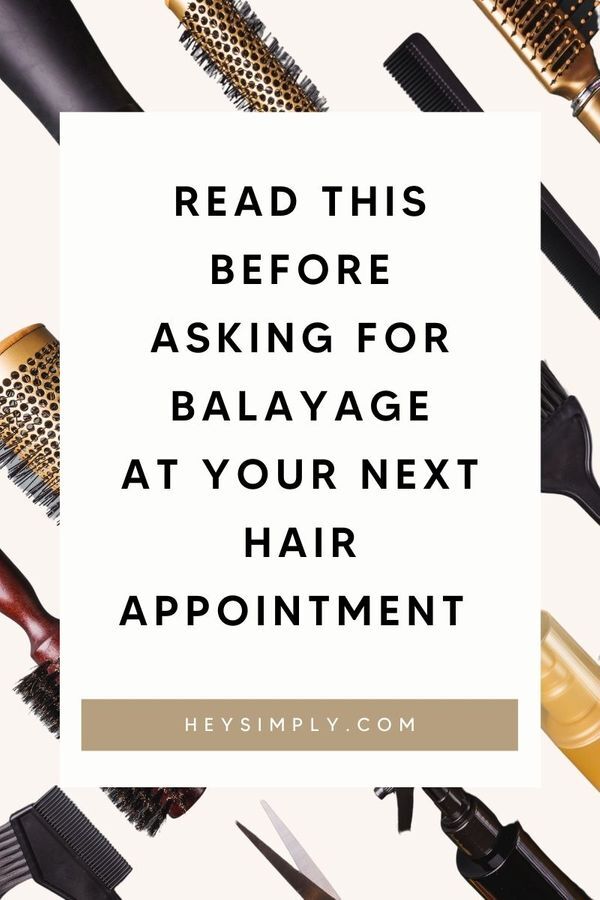 What is "balayage"
According to Marie Claire (which is basically the beauty bible), Balayage is a French word meaning to sweep or paint. It allows for a natural-looking hair color with softer, less noticeable regrowth lines.
Okay, so what does that mean?
It means you ditch the foils. Your colorist will use a freehand technique to quite literally paint the color on strands where they think is would be best. If you weren't planning on going to a professional before, you should now. This is not the time to skimp on a good colorist.
How do you pronounce "balayage"
This is probably the most important thing you will learn in this blog post. It's pronounced BAH-LEE-AHGE.
It comes from the French word balayer that means "to sweep".
What is a partial balayage?
It is still a freehand painting of the product, but a partial balayage will only be applied to a portion of your gorgeous mane. This will most likely be face-framing pieces or the top layers of your hair. Essentially the most visible parts of your hair.
Choosing to do a partial balayage means that parts of your hair are still color-treated but it takes lesser time and of course, costs a little less too. I suppose this is a great option if your hair has been processed in the past or if you simply want a slight update to your natural base.
It's best to go to a professional and show them images of what hair color you are going for to see what service you should get in order to achieve your desired look.
How and why did balayage become so popular?
Somewhere in the mid-2010s, this hair trend swept the nation. The idea of multidimensional hair that looked natural seemed like the perfect fit for every "IT" girl.
As girls around the country started asking for the style, salons did their best to keep up but the original hair technique lost its appeal. Streaky highlights replaced woven hair strands and bayalage became what we know today – natural-looking highlights that aren't always even.
The balayage technique creates a unique look each time. This can depend on your hair, your stylist, and other factors.
Low maintenance hair color
Without foils and the rigidity of traditional highlights, you should get a softer natural-looking end result (in theory). Balayage blends into your roots without harsh lines and hides painfully obvious growth.
Healthy appearance
Balayage gives you a whole new look without needing to fully color-treat your hair. It is about adding dimension to certain parts of your hair, so it leaves most of your hair relatively healthy and since most of your roots are untouched it creates an illusion that your hair is healthy and kinda growing with those highlights.
Why does balayage look so different?
Getting a balayage look to work for you is not as simple as using an image of a celebrity and trying to copy it. It is about having a proper consultation with your stylist and finding the right shade to add dimension to your hair.
Most of all, it's about the stylist and their technique. The final look will depend on your stylist's painting techniques as not everyone's flick of the wrist will look the same.
How long does it take?
Forever. No really. My balayage experience took about 3.5 hours. Block off an entire Saturday morning – skip the brunch.
What is the difference between Balayage and Ombre
Balayage is a hair technique, remember they are freehand painting bleach where they think your hair should be lighter. In contrast, Ombré is a hair color trend. Essentially you can use balayage to create an ombre look.
An Ombré is the gradual lightening of hair from about the middle of the shaft to fully lightened ends. It is also a rather low-maintenance look since the roots are mostly untouched.
An Ombre can go from black to blond or from brown to purple. You can choose any color for this look the fundamental idea is that your hair color gradually changes.
What is a Sombre then?
A subtle Ombré! S… ombre.
It is the same concept as an Ombré but it offers a more conservative and grown-up look. Since the ends will be only a couple of shades lighter than the roots, which will be most likely your natural hair color with this style.
It is polished and low maintenance much like the balayage.
Balayage versus highlights? Which one is for you?
Balayage and highlighting are both techniques employed by hairstylists to create lightened portions of hair. There are numerous other looks and styles that can fall into these categories. We've all been there. We go in asking for a highlight and we come out looking nothing like we wanted.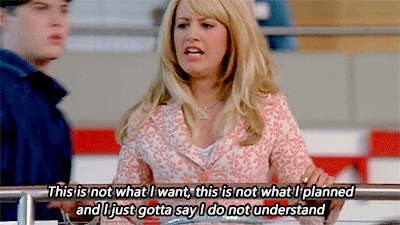 This isn't because we asked for the wrong or the stylist did something wrong it is because there are about a thousand different ways hair can be highlighted and the same applies for the balayage technique the options are limitless, truly.
With highlights, there are foils involved. Your hair is actually separated and lightened accordingly. When a stylist works on a balayage however there aren't any foils or specific separation of the hair. It is about their painting style.
With both techniques, the stylist needs to be aware of their client's desired look, face shape, and hair type.
Choosing the right technique for your desired look will depend on a conversation with your stylist. When you are paying for color, you are paying for a chemist. Someone who will mix chemicals to get you the look you want with a minimum amount of hair damage.
Friends, do not try to save money on your hair. Invest in a good salon with a colorist who is a skilled chemist.
Balayage versus babylights
Balayage and babylights are created very different end results. Balayage adds another shade to your hair, you will be able to point out how it was painted on but that's not the case with babylights.
If you want to maintain a one-tone look without the flatness that comes with it babylights are for you. The highlights are done on such thin pieces of hair that it blends in to create the most natural-looking hair color. It is precise and uses foils to ensure that only small pieces of hair have products applied to them.
Why is balayage so expensive
The cost for your balayage look will depend on many factors but in general, you are paying for technique and expertise. It is also a long-lasting look and stylists know that you won't be returning very often once you get your balayage done, especially if it is done right and well.
Oftentimes you would choose a stylist for your balayage look because of their work and it is unique and personalized which also contributes to the higher cost.
How long does balayage last?
The blended finish creates an easy growing out process allowing to stretch out the time between visits. You can wait up to 4 months between appointments and still have your hair looking at its peak.
How does balayage maintain?
Everyone's hair is different. I seemed to have forgotten that my hair naturally gets lighter in the summer, so on color-treated hair, my hair is now showing signs of light gold (almost blonde, thanks Khloe K). It continues to get lighter, but I seem to like the way it settled better than the initial look.
You can always get your hair color toned in between hair color appointments. This is usually a quicker and cheaper appointment.
Is balayage bad for your hair?
Remember that it is a chemical treatment like any other. It is bound to have an effect on your hair and it is impossible for you escape damage. However the nature of balayage doesn't include a full base color lift so it limits the amount of hair that is bleached. This is something to consider if you are concerned about your hair health.
Depending on your original hair color, this can also be done without ammonia and balayage often doesn't lift much pigment off of the hair strands.
Can everyone get balayage?
Pretty much everyone can get balayage but it is definitely a conversation you should have with your stylist.
Some hair types tend to look brassy no matter what and for these people, foils and the more intense results of the highlights will be a better choice.
I guess you also need to like your natural hair color. With balayage, your are going to see a lot of your natural color especially at the roots and if your goal is to alter that entirely then balayage is definitely not for you.
Final thoughts on balayage
Choosing a hair color, a style, and an end look needs to match your needs and personal style. The color and the placement of the color need to be customized for you. Your colorist needs to take into account your skin tone and base hair color and create the right match.
Don't buy into the craze and simply let anyone "do balayage" on your hair. For a while there every hairstylist was trying to rope their clients into this new look, and many were not actually skilled at the freehand painting and this resulted in some not-so-great looks.
Understanding what balayage means is something you can do and you have done. The next step is to find a good colorist who takes their time to understand your needs and your hair before they start painting.