Imagine your ideal beauty product, what does it look like? For me, it should be affordable, effective, and free of allergens. A beauty line with a healthy shade range that puts thought and science into its formulation is the dream. I've been a longtime fan of Physicians Formula and today I wanted to share my Top 10 Best Physicians Formula products that you need to try.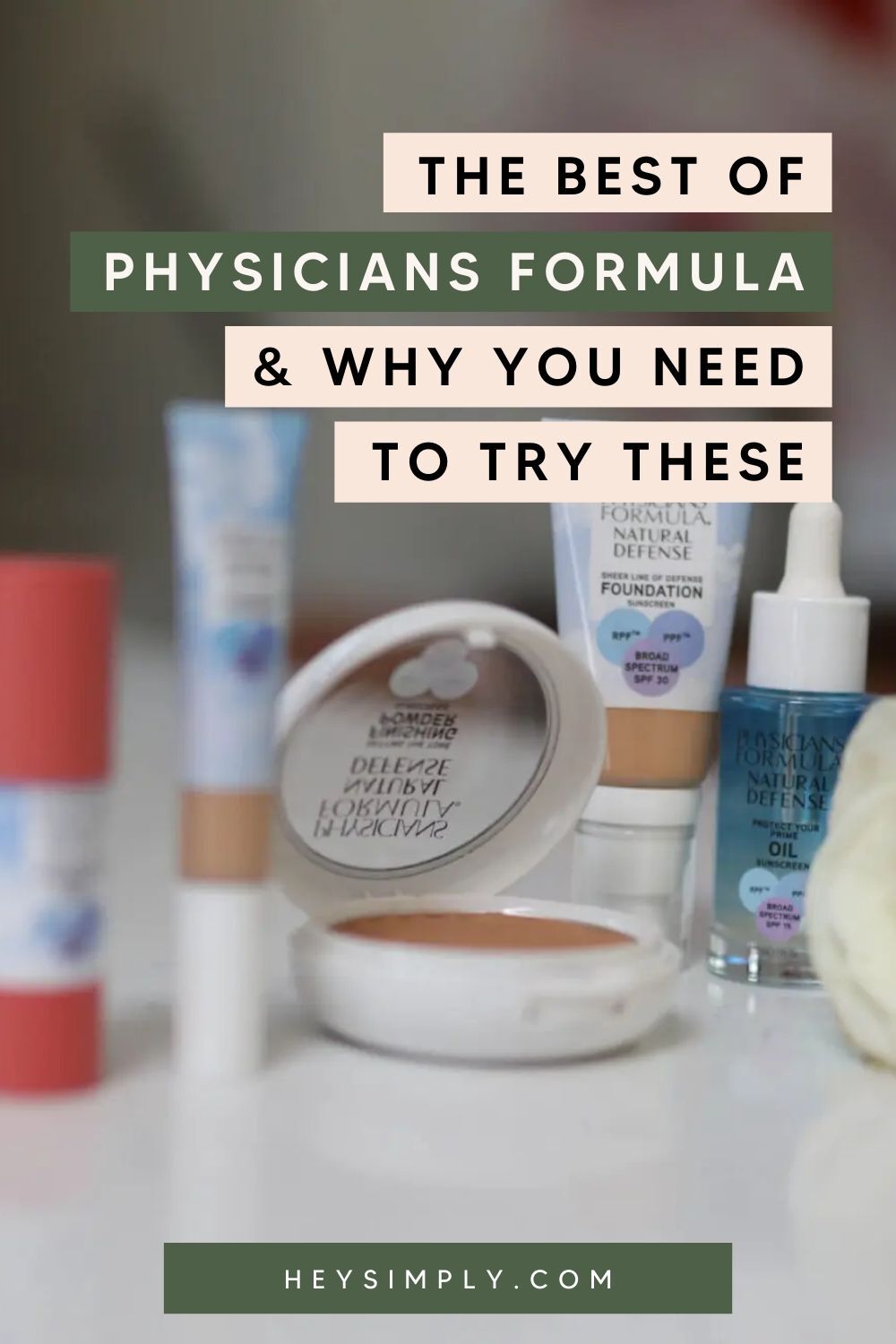 I am passionate about finding simple products that will benefit your lifestyle. I believe in prioritizing product formulations over price and am willing to shell out the money for products that I will actually use. The good news is that all of the products in today's Physicians Formula round-up are drugstore finds.
About The Physicians Formula Brand
Physicians Formula was founded by an allergist Dr. Frank Crandall for his wife, Edith. She suffered from Lupus and couldn't wear most mainstream makeup lines because they aggravated her sensitive skin.
Dr. Crandall had a vision of "healthy beauty" and all of the products in the Physicians Formula brand are carefully crafted and tested to meet sensitivity and hypoallergenic guidelines. The brand is safe for sensitive skin and eyes and created without any of the 150+ known harsh ingredients that are commonly found in other beauty & wellness products.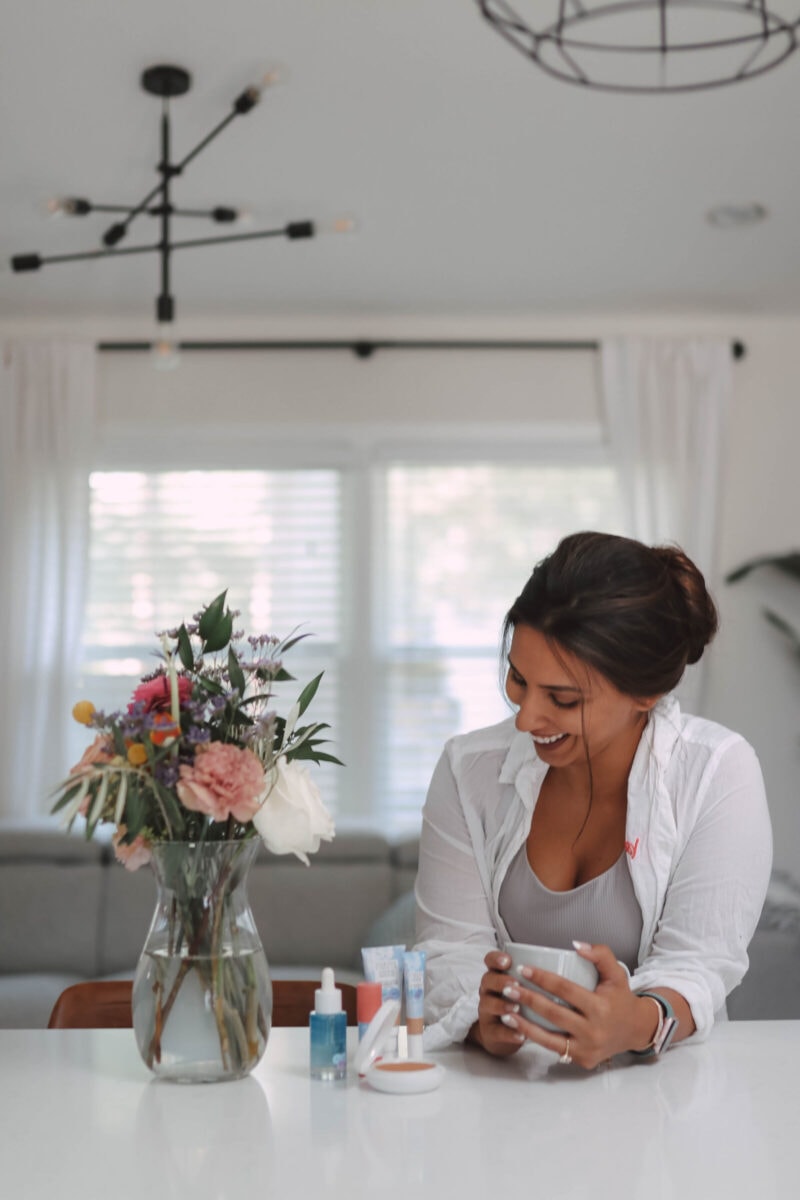 How Good Is Physicians Formula Makeup?
Aside from the affordability factor, which is a huge win, the brand features cult favorites that are unmatched by other brands. Physicians Formula products are not only clean and safe to use but also provide good coverage, long-lasting formulas, and impressive color ranges.
Who Is Physician's Formula Owned By?
Markwins International Corporation acquired Physicians Formula in 2012.
Is Physicians Formula Really All Natural?
The brand confirms that all of the products in their line are made without the 150+ harsh ingredients that commonly cause skin sensitivities. I scoured the EWG Skin Deep database, which is a nonprofit site dedicated to protecting human health and the environment with health information about cosmetic ingredients, and many Physicians Formula products get a 1 rating (which is the best).
Related: The Best Drugstore Finds From Physicians Formula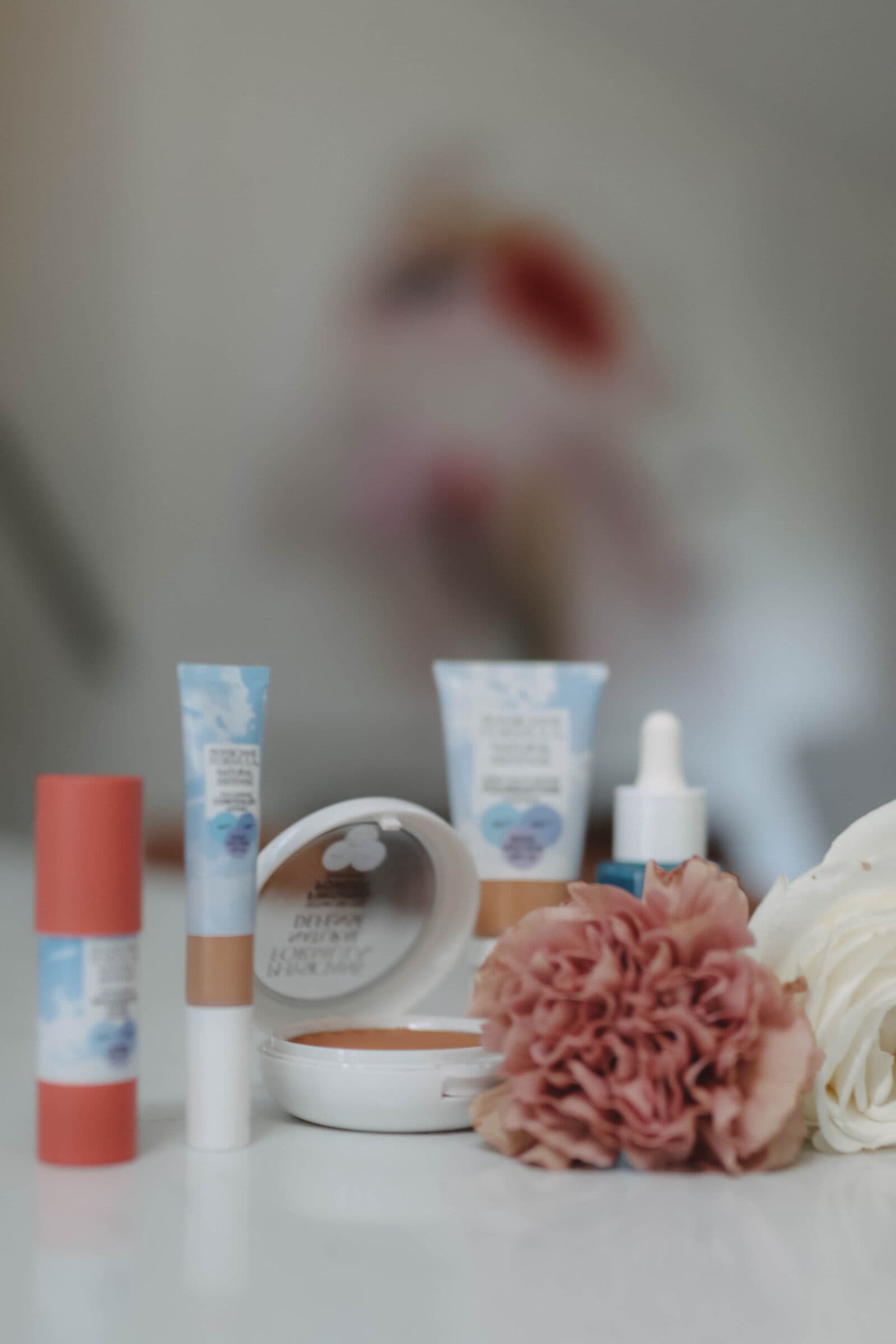 Best Physicians Formula Lines
Physicians Formula is always coming out with new lines that feature the latest technology and innovation when it comes to beauty and cosmetics. My personal favorites lines are the Physicians Formula Natural Defense line and the Murumuru Butter formula.
The Natural Defense line features products that are SPF infused. The line includes beauty products that protect against harmful sun rays (SPF), blue light (RPF), and pollution (PPF) to keep your skin healthy.
The Physicians Formula Murumuru Butter collection includes award-winning products many of which I featured in my Physicians Formula favorites post. The line includes products infused with Murumuru, Cupuaçu, and Tucuma Butters. This collection softens, conditions, and moisturizes skin and lips with products that melt into your skin, quite literally, like butter.
Best Physicians Formula Products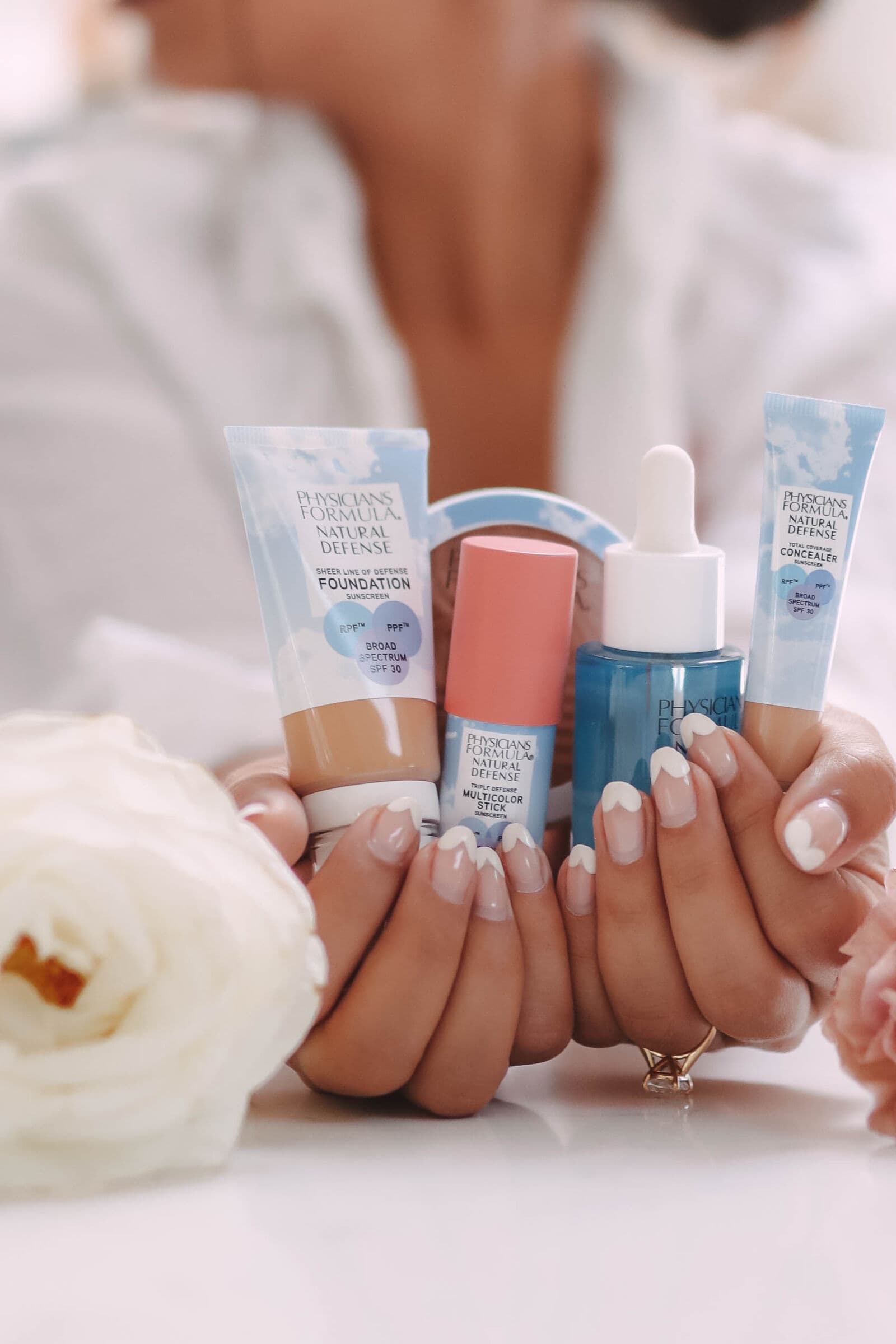 This is a lightweight, alcohol-free oil that doubles as a primer. The oil will help blur your pores while protecting your skin and extending the lifeline of your makeup. The Prime Oil defends against harmful sun rays and blue light while reducing the appearance of your pores for smoother foundation application.
I found the oil to be hydrating without leaving a sticky residue. The SPF 15 was a nice touch to layer on top of the sunscreen you should be wearing daily. It's lightweight and can be applied with your fingertips.
The 12 shades of this drugstore line is already progress from competitor lines, although I hope to see more variety in future collections. The foundation is a sheer to light coverage formula that gives you a polished complexion without clogging your skin's pores.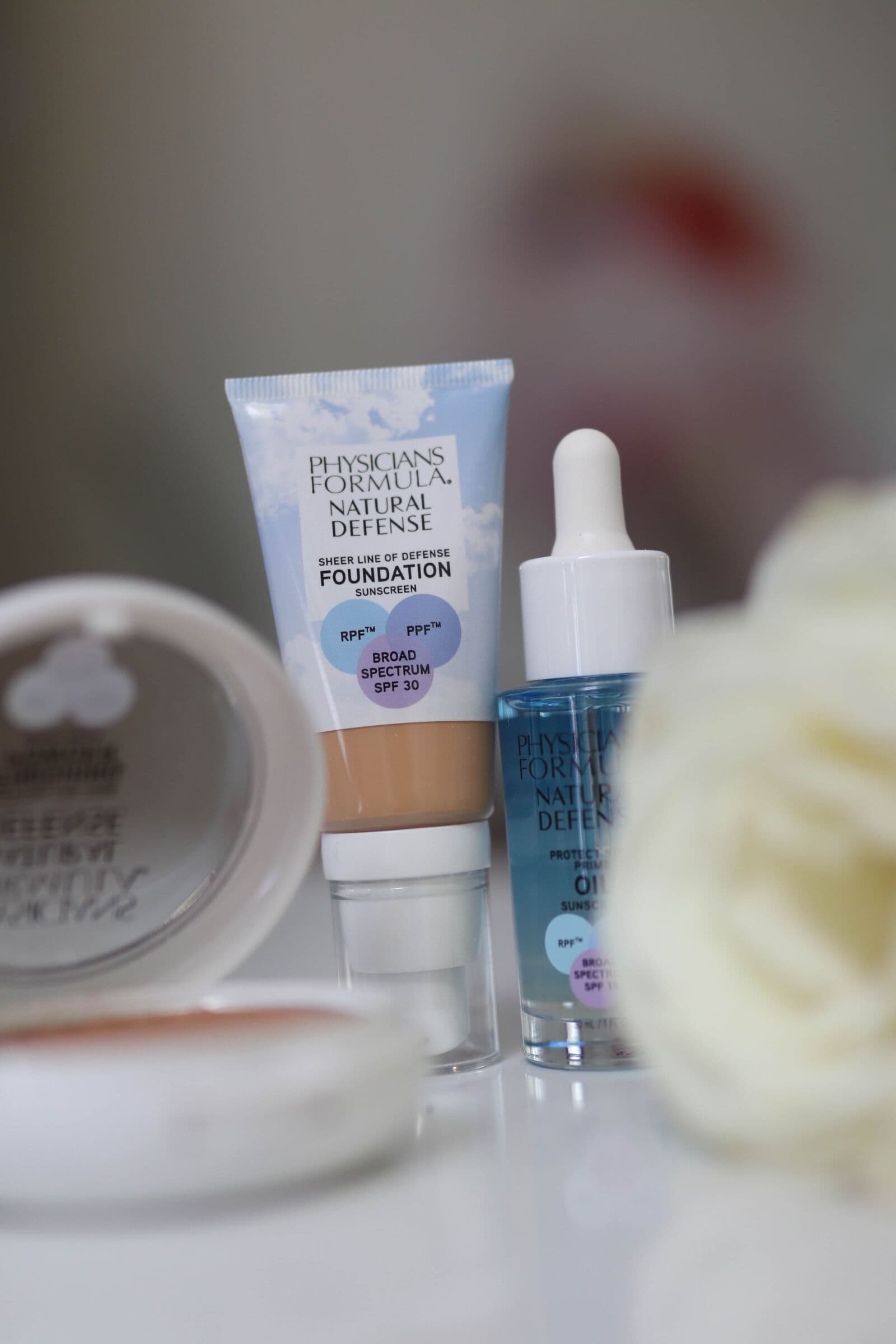 SPF 30 is a nice touch to this formula and it does contain a chemical sunscreen which is why there is no white cast for skincare of color. The brand does say that you can blend with your fingertips, but I prefer using a beauty sponge like a beauty blender for an even application.
I'll admit that I haven't always used a finishing powder, because I like to minimize my makeup routine and get out the door faster. Little did I know that an extra minute can extend my makeup application for hours by using a setting powder. The Setting the Tone Finishing Powder by Physicians Formula has four shades and I used the shade Medium and applied it with a fluffy brush all over my face.
Related: I Tried Physician's Formula New Organic Line – & I Have Thoughts
With a sheer to light coverage foundation, I usually prefer a more full coverage concealer and I love that Physicians Formula created a product that did just that. The medium to full range concealer blurs out areas that you might need a little more coverage.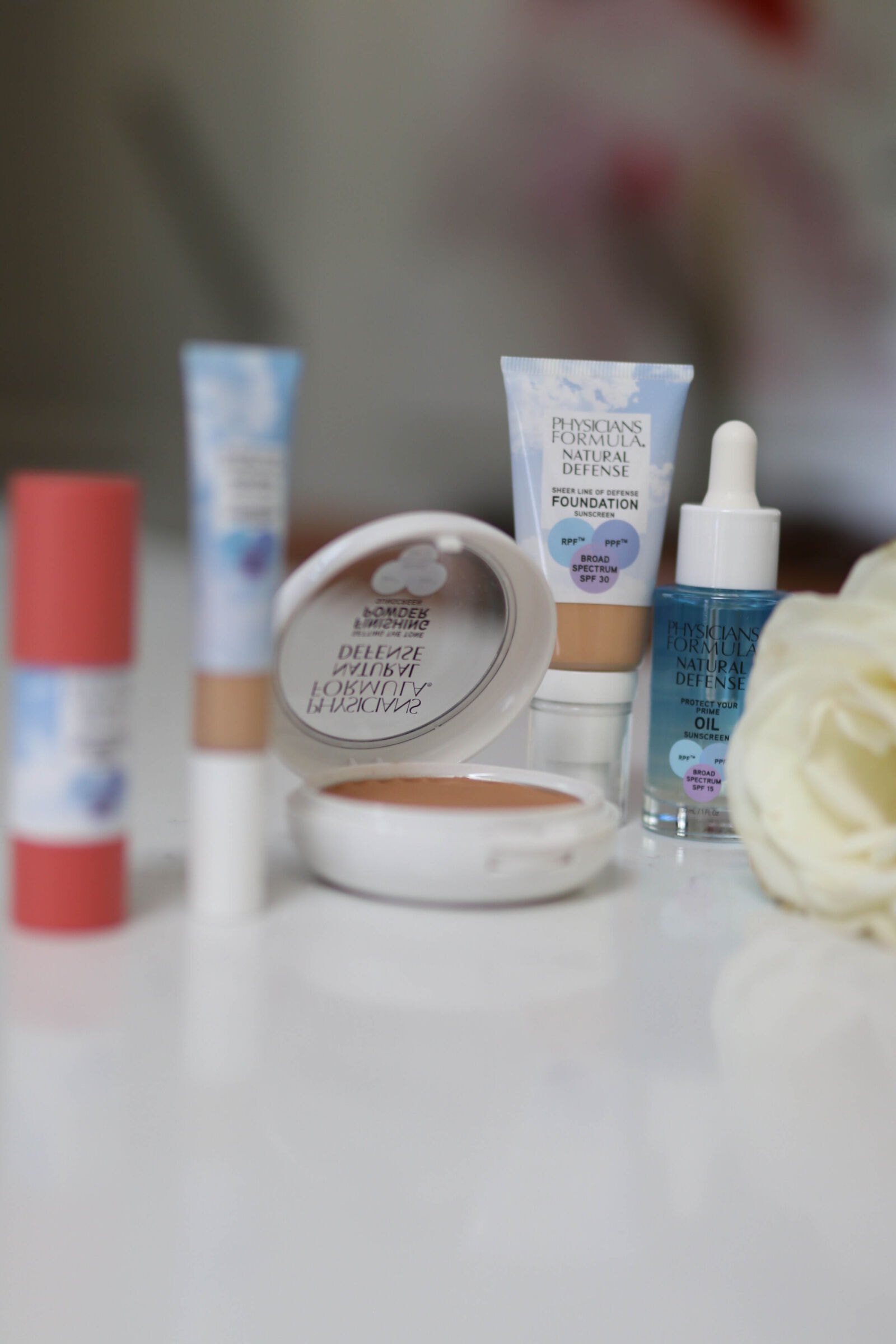 A Best Physicians Formula Products list wouldn't be complete without the Physicians Formula Butter Bronzer. This cult favorite is a best seller for a reason. With almost a perfect 5 star rating and almost 15,000 reviews – people are onto something.
The Butter Bronzer melts into your skin and gives your skin instant glow. If you ever wondered what the difference between glowy and glittery skin is – try this bronzer. Truly a "lit from within" look.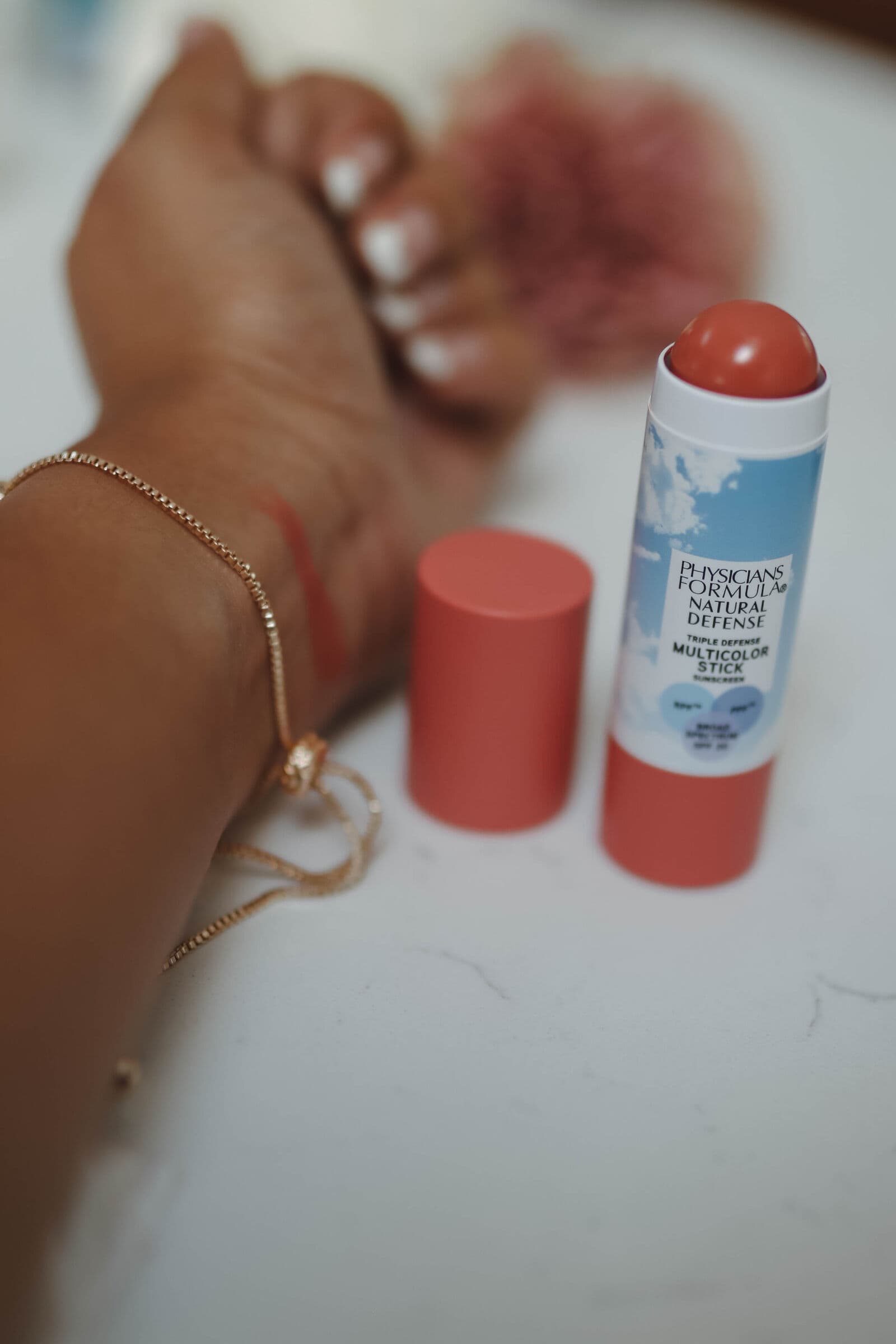 I love a product that can do many things and the multistick was made for lazy girls like me. This product can work as a blush, lip color, and even eye shadow. It goes on smooth and protects your skin while you're wearing it.
There are four colors to choose from and my personal favorite is the peachy shade, in warm coral as a blush and the true mauve is beautiful on your lips if you have olive skin like me.
Pro tip: Swipe a little across the bottom of your nose for a freshly flushed natural glam look.
In the same family as the famous Butter Bronzer, the Butter Blush is one of my favorite blushes for olive skin. In fact, I featured it in my 'Favorite Blushes for Olive Skin' video on Instagram. The Butter Blush is packed with pro-vitamins that soften, condition and moisturize your skin leaving it soft and dewy.
Closing out the Murumuru Butter collection is the highlighter and this isn't a product to be overlooked. This product combines the glow of a traditional highlighter with the moisture and softness of the Murumuru collection. This highlight will melt into your skin and give you a goddess glow.
I absolutely love this product. I've talked before about my experience with having a terrible lip allergy that kept me from wearing lipstick for over 6 months. When I was finally able to wear colors again, the only product my dermatologist recommended was the Healthy Lip Liquid Lipstick and that was enough for me. I love the shade range and found every color that I wanted to wear in this collection.
My go-to shades include Bare with Me, Berry Healthy, and Red-storative Effects. This is a liquid lipstick and will dry completely matte. If you tend to have dry lips, I recommend using a hydrating lip balm before applying the Healthy Lip Velvet Liquid Lipstick.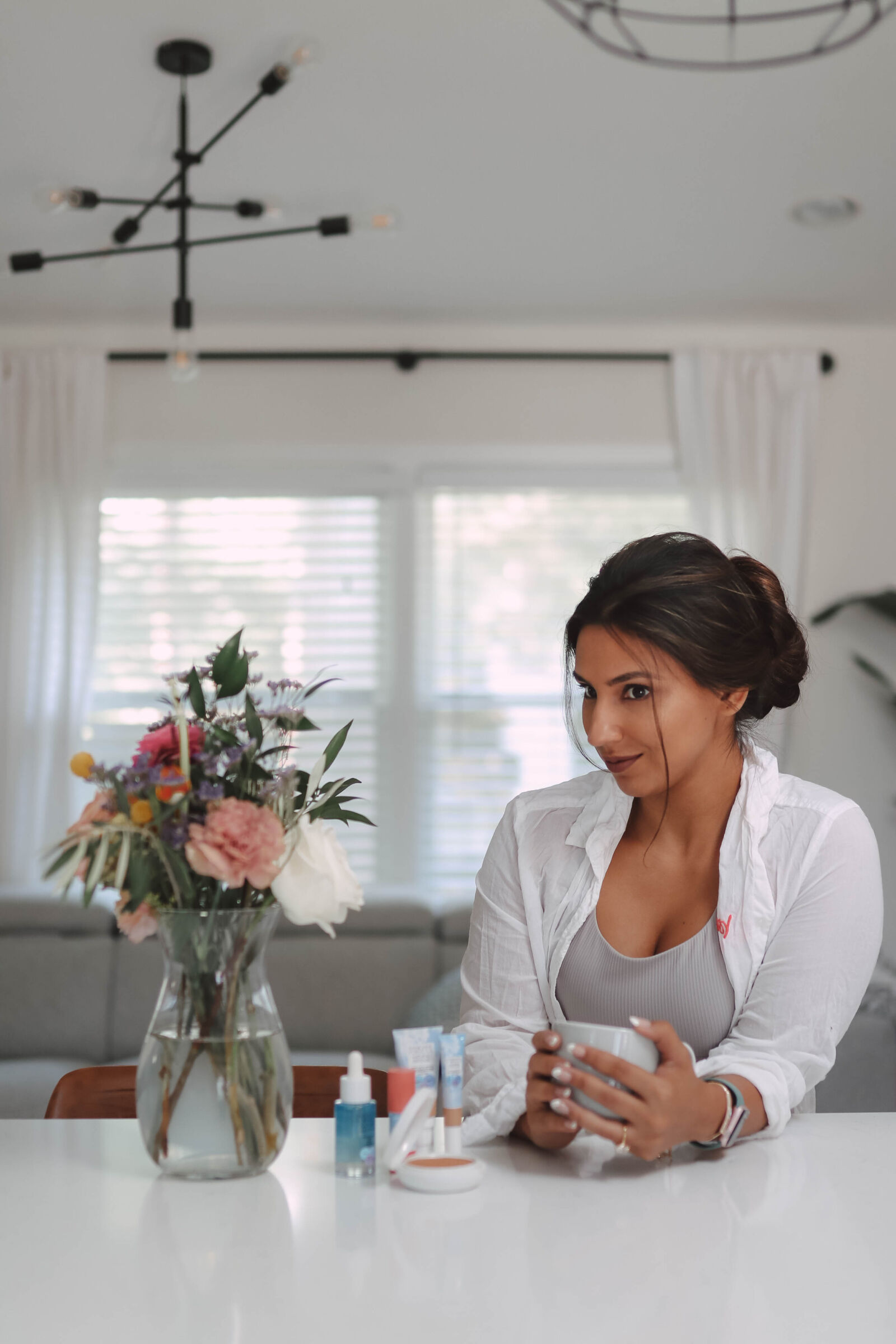 If oil primers aren't your thing or you have naturally oily skin, try the spotlight primer for a dewy start to your skin. I'll even admit that sometimes I wear it without foundation for a natural glow. The Spotlight Primer helps reduce the appearance of fine lines and gives an almost airbrushed finish.
---
Final Thoughts on Best Physicians Formula Products
Is there anything better than finding a stellar drugstore beauty find? The kind that you want to shout from the rooftop and tell your friends about. If you're looking for a drugstore brand that prioritizes ingredients and healthy formulation – try out Physicians Formula. I think you'll love it.
Shop The Post

This post was created in partnership with Physician's Formula, as always all thoughts and opinions are my sincere recommendations. Simply Sabrina uses affiliate and referral links, which allow me to receive a small commission when you make a purchase through one of my links. Thank you for supporting the brands and businesses that support Simply.