When it comes to the perfect red lipstick, not all formulas are created the same. If you've found yourself trying multiple brands and noticing that the color looks just a little off on you – you're not crazy there's a reason why.
When it comes to red lipstick, there are two things that you need to consider: undertone vs. overtone. Remember this post here where I breakdown the difference?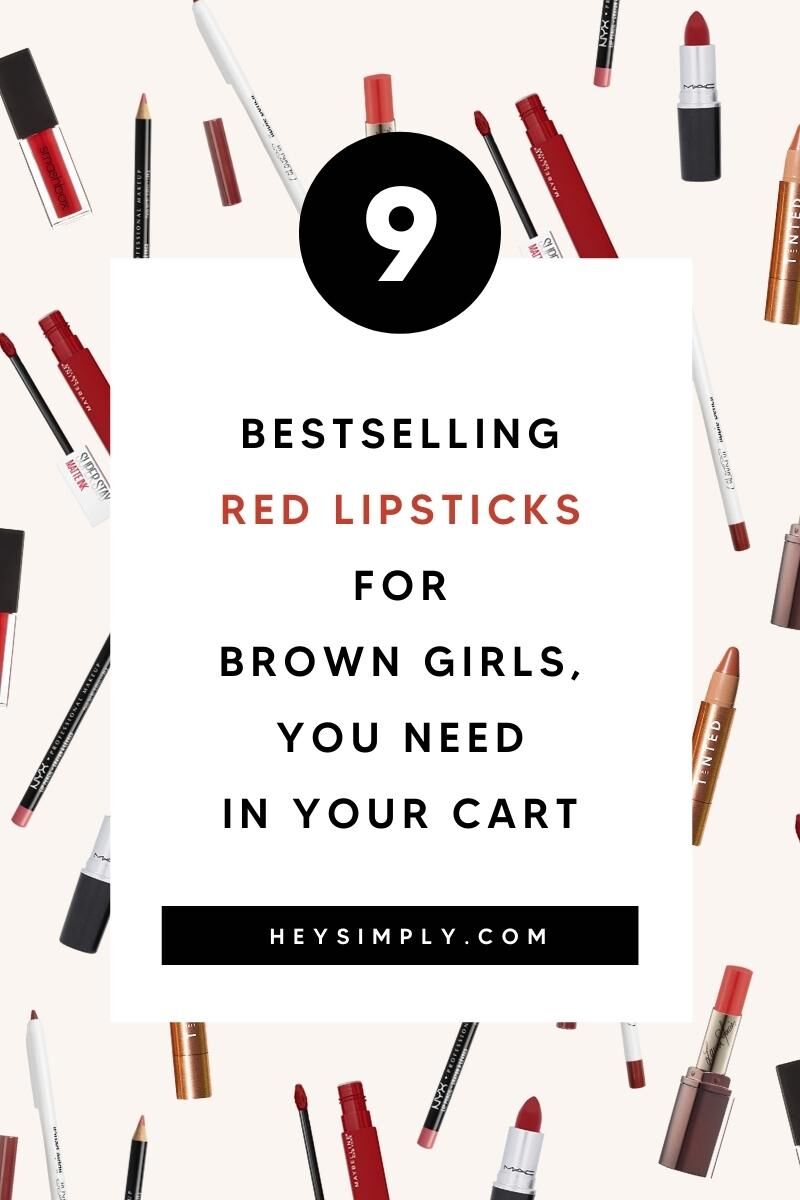 Based on your undertone, you'll want to choose a cooler tone red, like a blue-red, or a warmer tone red like an orange-red.
I personally have a neutral undertone, so these picks should work if you have either warm or cool tones, but are chosen specifically for medium to olive skintones – & don't worry, there are a mix of price points too!
Here are my favorites:
Related: Here's Why You Need To Know The Difference Between Surface Tone & Undertone
Liquid Lipsticks
This one is the closest to a blue-red that you'll see on the list. It's a true bright red that will stay on throughout the night because of it's liquid lipstick formulation. Just make sure to use a chapstick before so that you can reduce dryness on your lips.
When I first tried this someone told me that you "literally can't get this off at the end of the night" – they didn't lie. The color is beautiful, but the formula is killer. You'll need a cleansing balm, micellar water, or an act of God to get this off.
Related: The Best 9 Maybelline Products That You Haven't Tried Yet
Traditional Lipsticks
If you're more of a traditional lipstick kinda gal, you know that one of the all-time bestseller from Mac Cosmetics is Russian Red. It's a universal shade that I would say actually works with all undertones. Ruby Woo is another popular MAC red lipstick that happens to be a little lighter shade and more of a red-blue, those look great on pale skin. I generally stay away from red-blue shades and this color is as pure deep red as they come.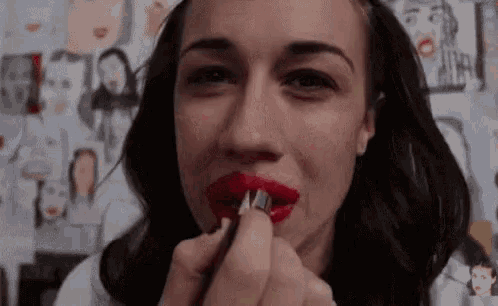 If you like creamy lipsticks, I highly recommend this one. It's hydrating and keeps your lips supple even while the lipstick is on. However, you'll probably want to keep it in your purse with you since you may need a retouch after a meal or a few hours, whichever comes first.
On the affordability scale, this is about as good as it gets. This lippie stix is a dark & deep red and usually retails for $7, although often on sale. Again, it doesn't have the crazy staying power of a liquid lipstick, but if you like more hydrating traditional formulas, you might love this one.
Multi-use Stick
A brown girl formulated this one, so you know it's good. The LiveTinted huestick can be used as a color corrector or a red lipstick. My favorite thing about this is that the color is buildable and can get stronger the more you apply. It's a crayon-like formula that may budge throughout the day.
Related: Professional Makeup Artist & CEO Shares What's In Her Makeup Bag
Lip Liners
This was my go to red lip color until they discontinued it last summer. Such a bummer! The liner is still gorgeous and beautiful to wear, especially if you're on the warmer side of skin tones. This can be a "gloss and go" option too
Do not skip the lip liner when it comes to a red! This one is super affordable from NYX Cosmetics and has some range with the colors that you can pair it with. It should last you a while, even with the drugstore price tag.
I promise I wouldn't recommend it if it wasn't worth it. It's true, this lip liner is a little expensive, but worth the price tag. After you line your lips and fill them in with this pencil, you'll wonder if you even need a lipstick on top – the color is SO pretty! If you feel like it, you can add a gloss and head out.
Related: The Makeup Products I Completely Emptied
How to apply red lipstick
There are a few tricks to applying a red lipstick that stays. Here are my favorite tips:
Apply concealer with a beauty sponge to your lips when doing your base makeup.
Line your lips with a similar shade of red lip liner (see recommendations above).
Fill in all of your lips with the color from the liner and press lips together.
Then add your lipstick (liquid or traditional) and make sure that you smudge your lips together for even distribution.
Finish by applying some loose setting powder. This is easy, take a single piece of toilet paper and put it in front of your lips. On the other side, apply some loose setting powder with a brush. This will help seal in your red for the night.
Shop the Post