When it comes to washing my hair I'm literally the worst. You know that I swear by my dry shampoo regime (30% of my hair is dry shampoo by Wednesday and 90% by Friday) so when I actually have to do the damn thing, I've found some products that make it easier for me. Drying your hair can be a process and I've never been a big product person, but now I can't live without these three things.
Related: Holy Grail Hair Products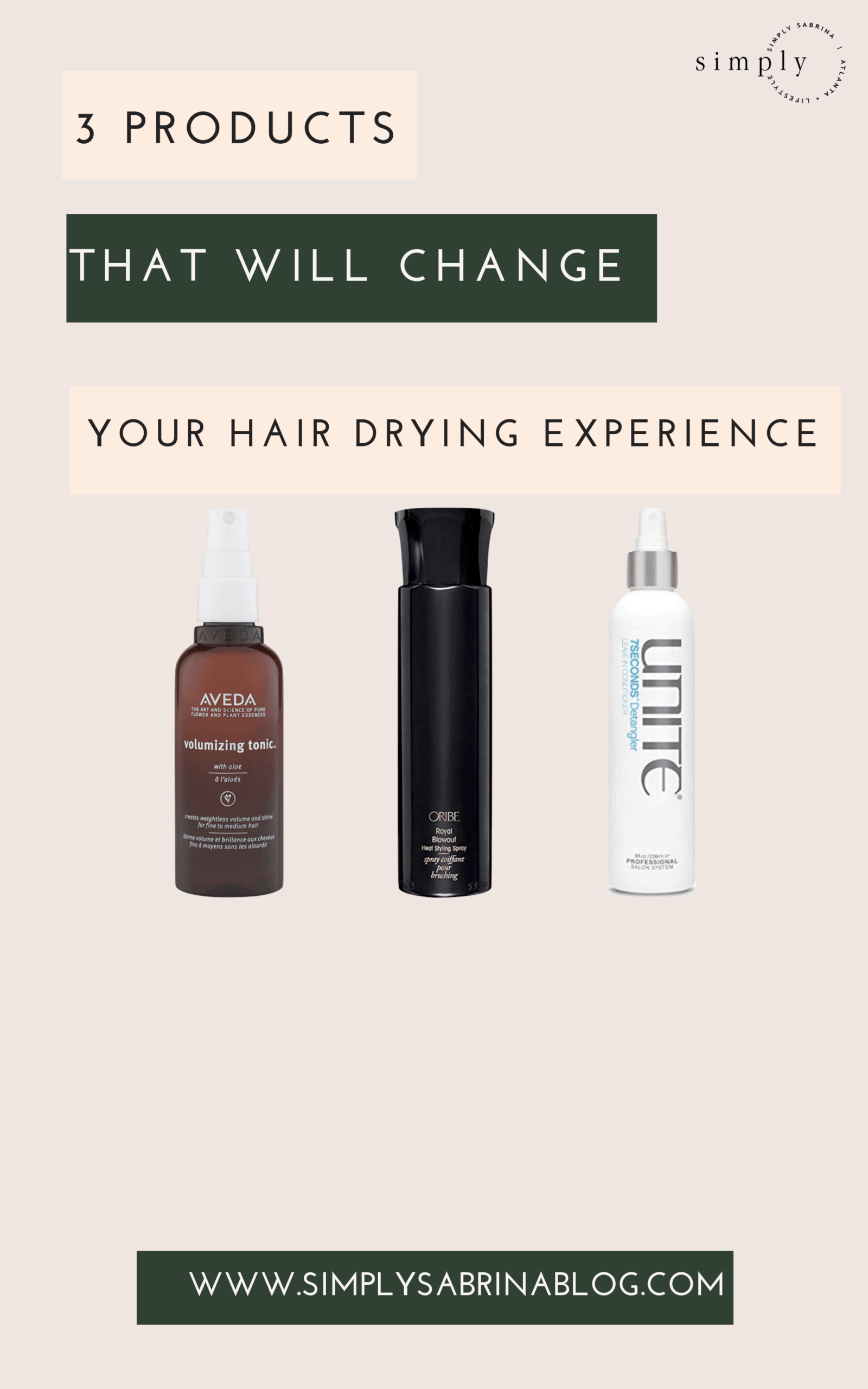 Best Products For Drying Your Hair
Oribe has made its name in the hair space and with good measure. Their scent is iconic – can your hair literally smell expensive? Sure, you have to shell out a pretty penny, but IMO Royal Blowout is worth the price. I totally get that the price is steep and that's why I think you may be interested in trying the travel size first. It's absurdly overpriced for a travel size, but worth sampling before you shell out the price for the full size. The product is designed to cut down the time it takes to dry your hair and it also promises to "repairs split ends, nourishes, softens and strengthens the hair, giving it healthy body and shine" nothing is worse than standing there with your hair flipped over trying to dry the mop on top your head for 40 minutes. Try this!
Related: Secret To Healthy Hair? NEVER Do These Things
This was a salon pick and my colorist got me hooked. This detangler is literally from my dreams. It's lightweight, smells good, and makes my hair manageable out of the shower without having chunks break off when I try to brush it. The product also doubles as a thermal protectant and is designed to be safe for chemically treated hair. They swear that it only takes 7 Seconds and I'm a believer!
Pro tip: I learned this one from my grandmother who had hair down to her waist her entire life. When your hair is wet you start brushing from the ends. Once you detangle the ends up and go higher and higher eventually starting from your scalp. A detangler would have been money for my grandma.
Aside from being exceptionally lazy, And never washing my hair- my biggest hair qualm is that my mane is heavy with no volume. Boo. Enter the Aveda Volumizing Tonic. It's designed to boost height and volume in fine- to medium-textured hair and I spray just a bit all over my hair before I blow dry and love the volume! Don't trust me? Trust the team at Allure that awarded it Reader's Choice eight times!
Related: Bible. This Dry Shampoo Kept My Hair Clean For A Week
Drying your hair can be a total chore that's literally why the lucrative industry of blowout bars is in business, but if you are tackling an at home blow out these three products can bring the salon experience to your bathroom. What products do you swear by?
SHOP THE POST