This post was created in partnership with The Home Depot. As always, all thoughts and opinions are my own.
Another day, another room makeover. Projects are never done in the Molu household. We first furnished our guest bedroom back when we bought our house in 2011 and to be honest, it kinda turned into a holding ground for everything that didn't fit in other rooms.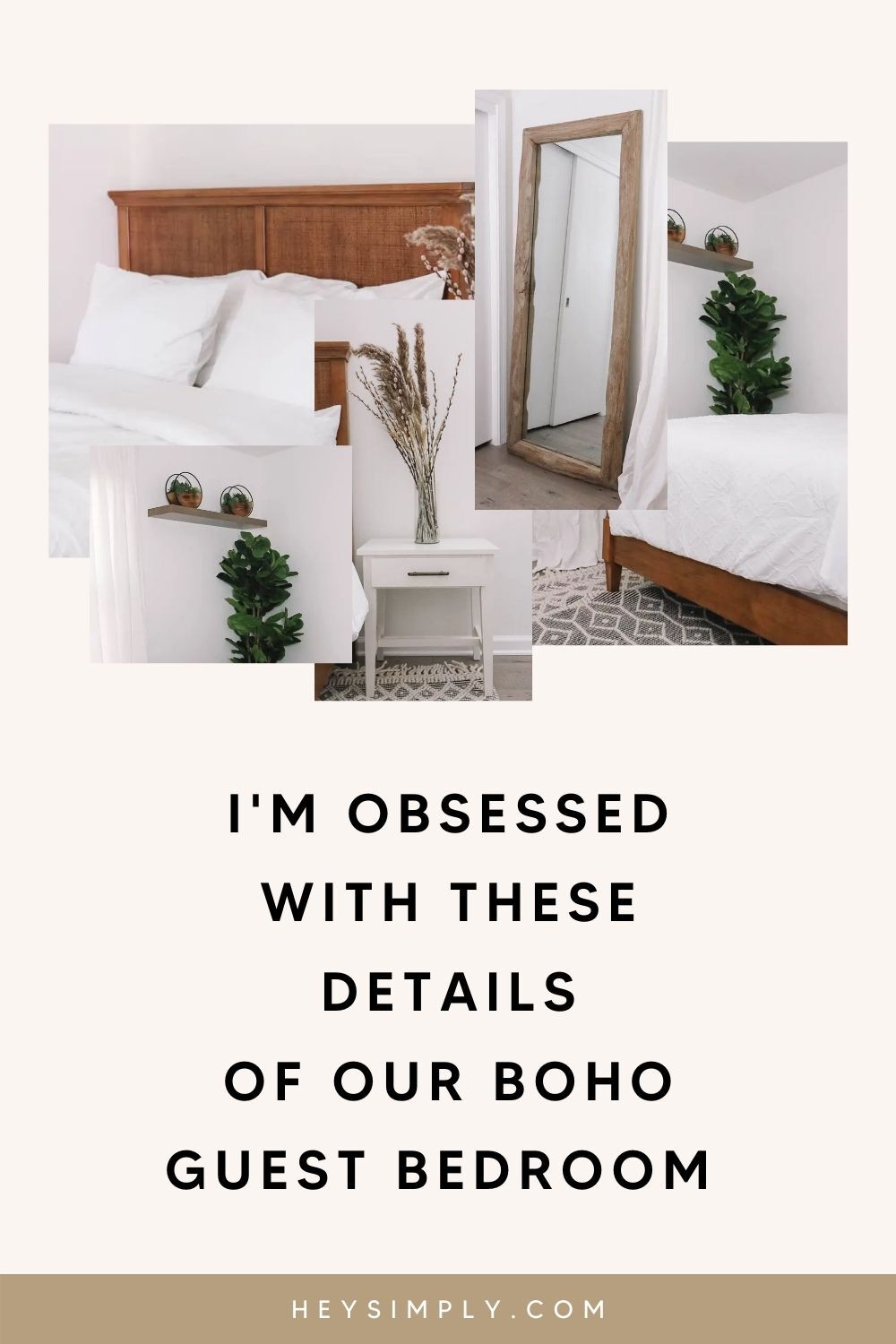 The teal bench that didn't work in my closet? Guest room. The side table that was too large for the living room? Guest room. Even a rug that we bought for the basement ended up there.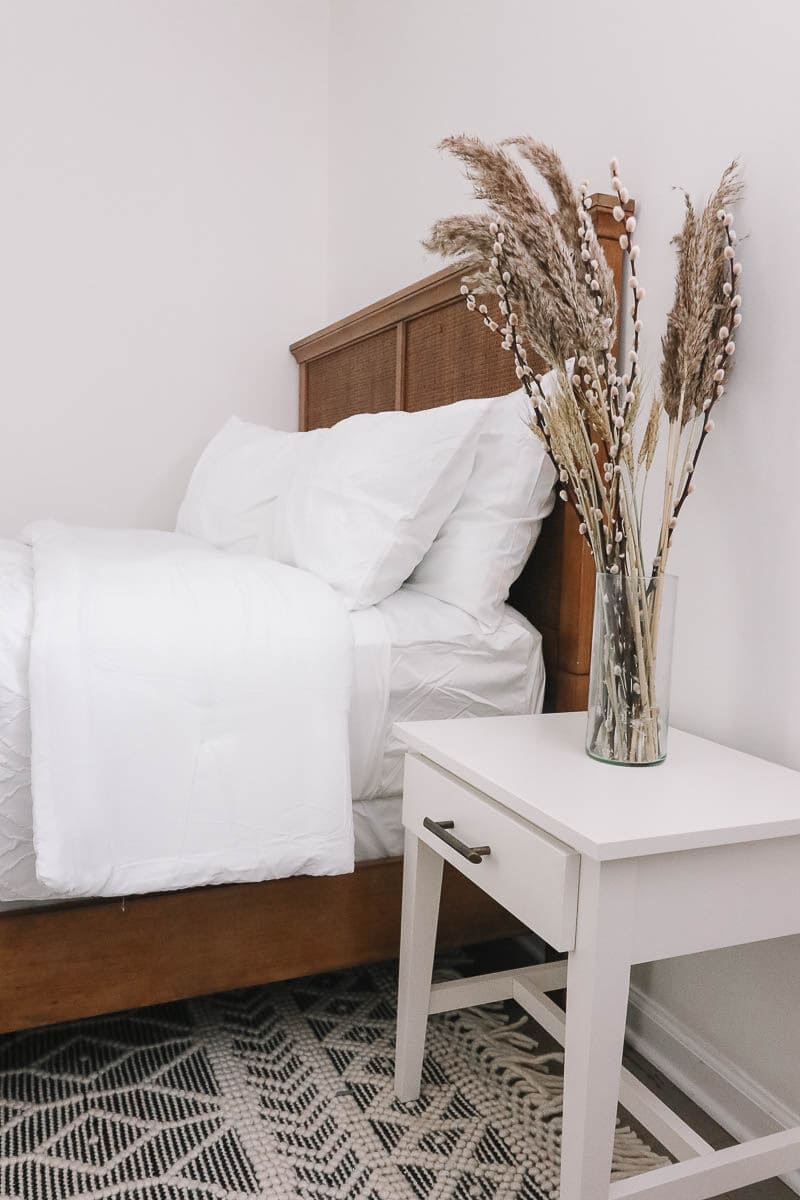 After our full home renovation last year, this piece of the puzzle just felt out of place.
When I first designed this home, I was 23, and subscribed to the design theory that every room has one pop of color. Clearly, my design style has changed and I much prefer a style of home that is filled with neutral colors, plants, and textures that serve as the "pop".
Fast forward a few years and I was ready to get rid of just about everything. I wanted a clean slate that matched the design aesthetic of the rest of our home. Sleek, modern, and mildly boho in a "faux-plant-I-can't-keep-anything-alive" kinda way. Here's the moodboard that we designed.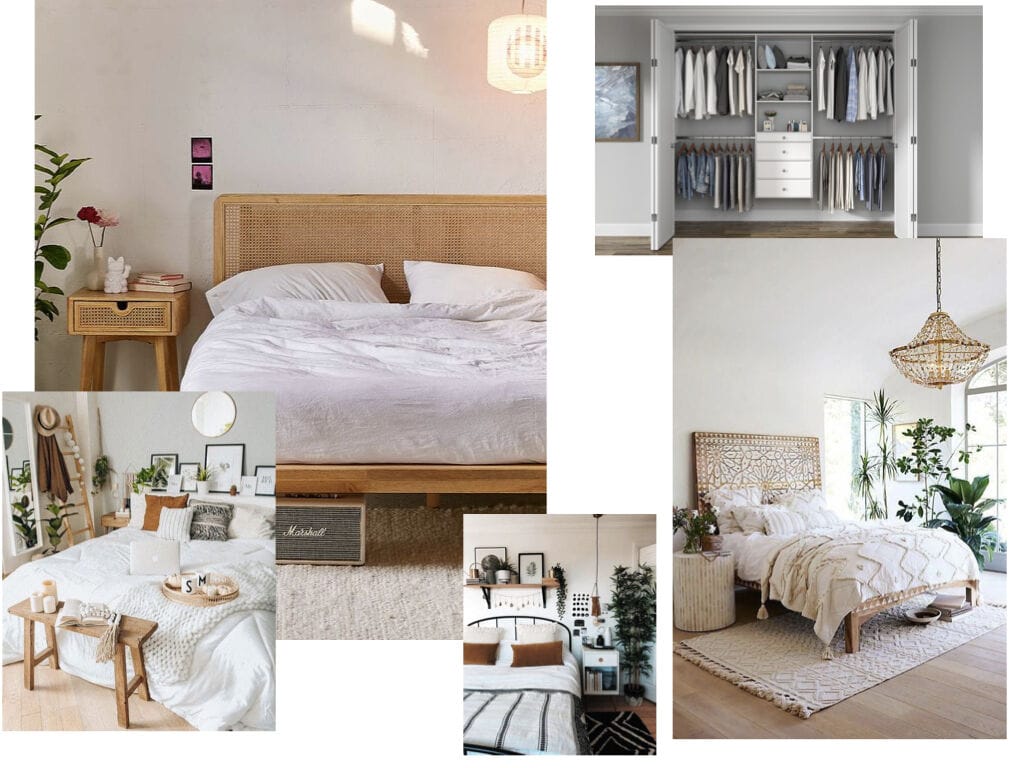 So I rallied the troops (meaning, I convinced Sahir we should do this) and against his better judgment he agreed. Project Guest Room 2.0 was officially underway and this time with a clear direction and a little help from our friends at The Home Depot and their online-only brand, Home Decorators Collection.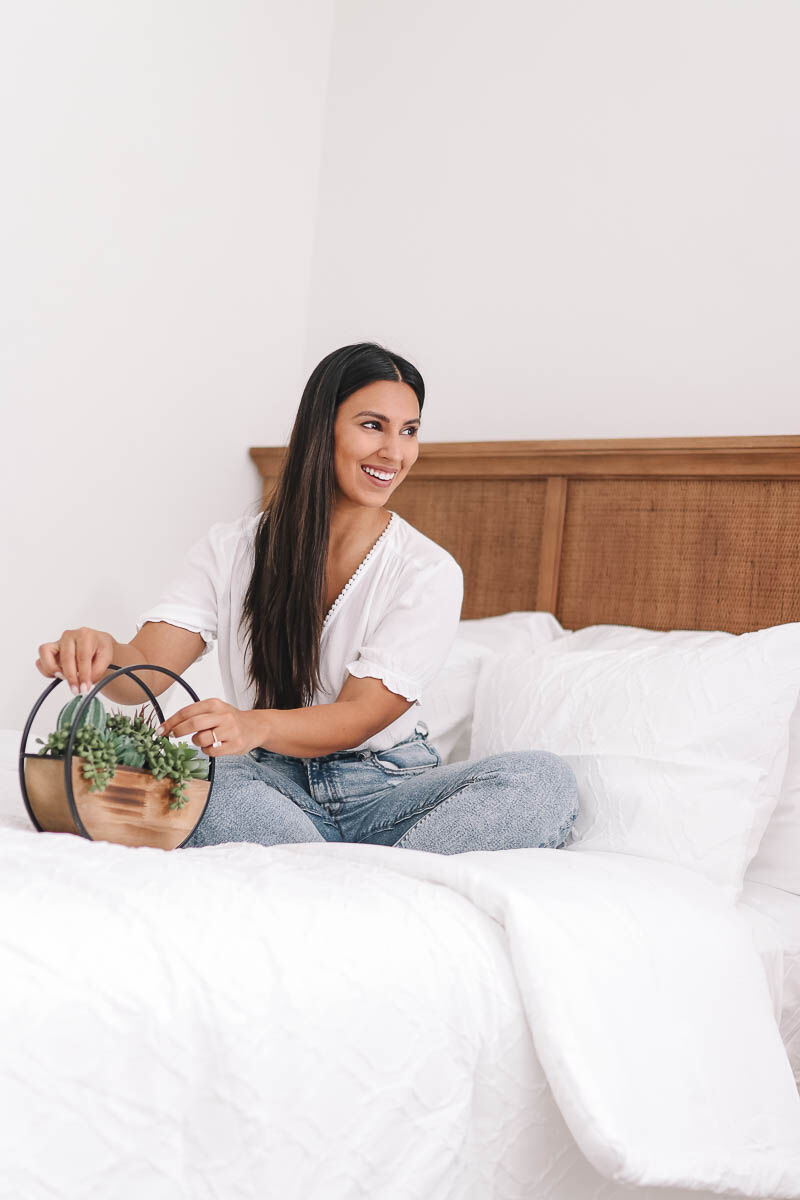 As always, the bed is the focal point of an entire room and when I saw this one I knew that it was exactly what we were looking for. It was brown, wood, textured, and a statement without being overly showy.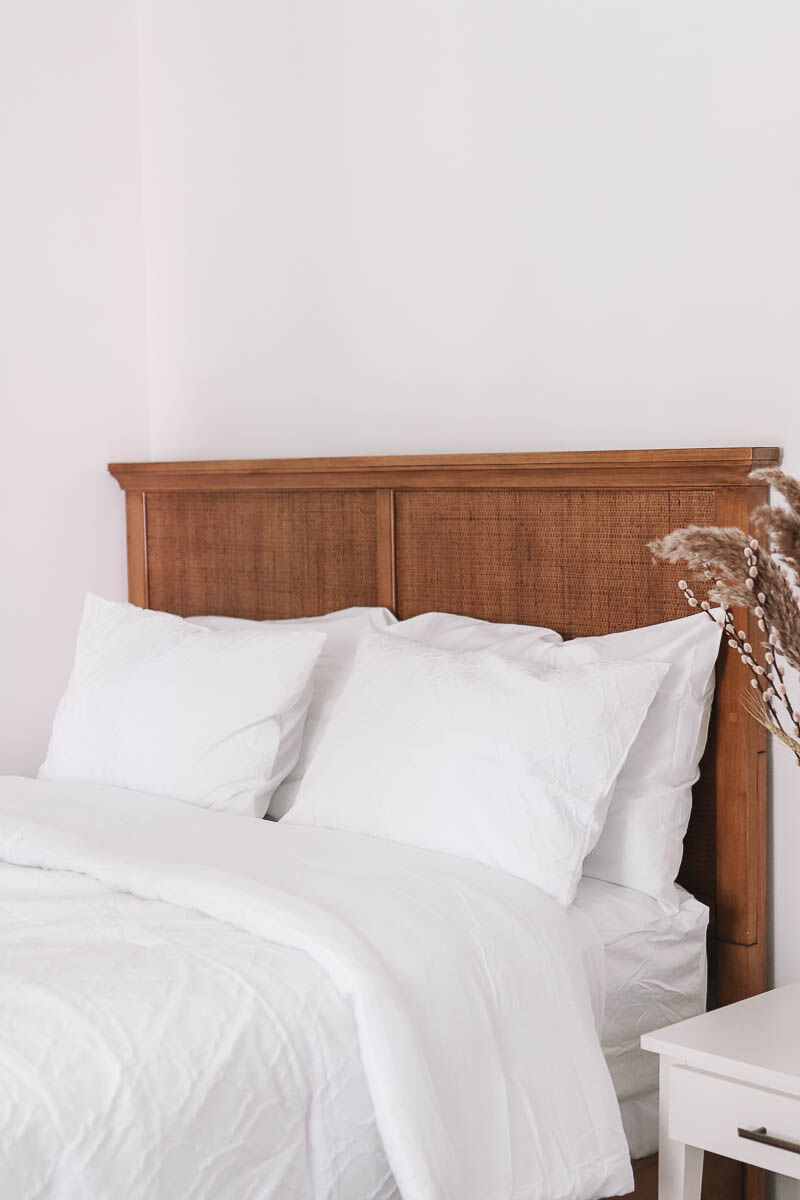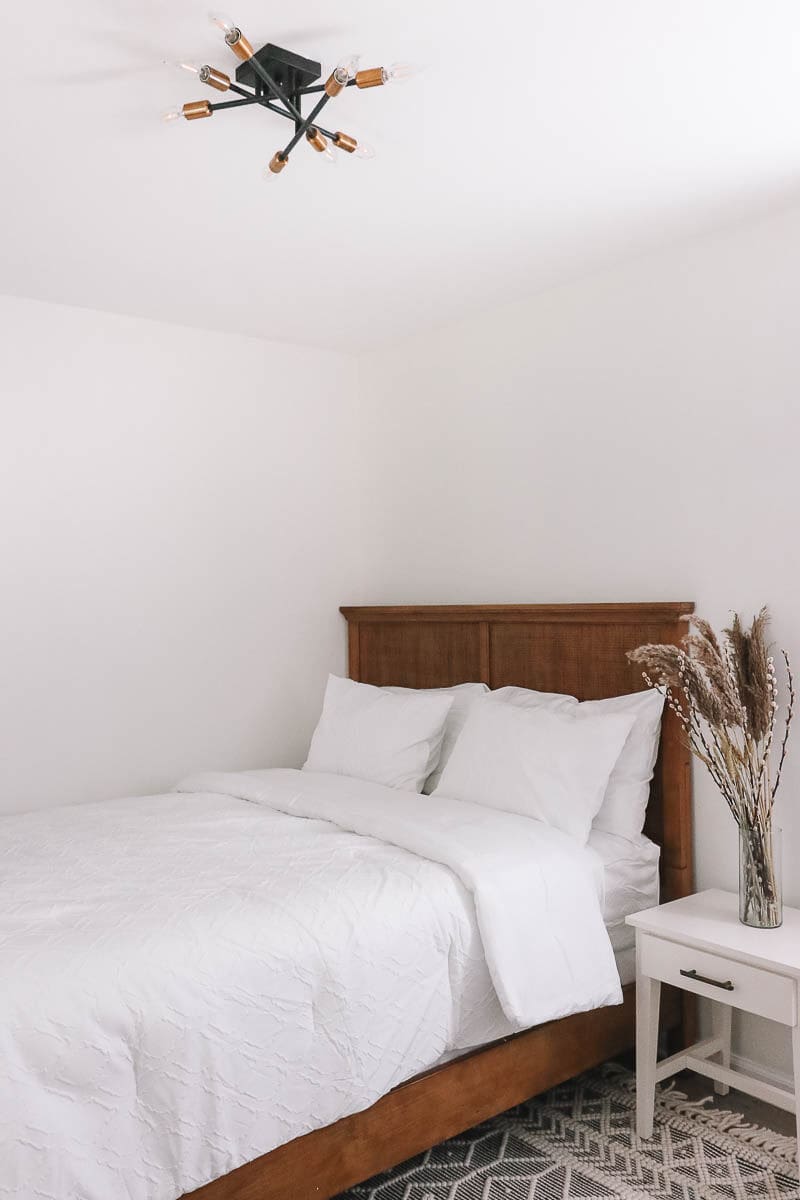 The last bed we ordered for this room was from a cheap retailer. It had looked good in the pictures but was proved to be unsteady, wobbly, and the metal creaked whenever someone slept in the bed.
This bed is from the new Home Decorators Collection at Home Depot so we knew that it was a quality piece of furniture. It was easy to assemble and took Sahir and me less than an hour from start to finish. We used the stark white sheets from the Home Decorators Collection with the textured comforter set.
Like many of the other rugs in our home, this one fits a similar theme. Black & cream with texture seems to be the go-to pattern for us (consciously or subconsciously). I find that rugs like this can be a statement for the room without taking away from the simplicity of it.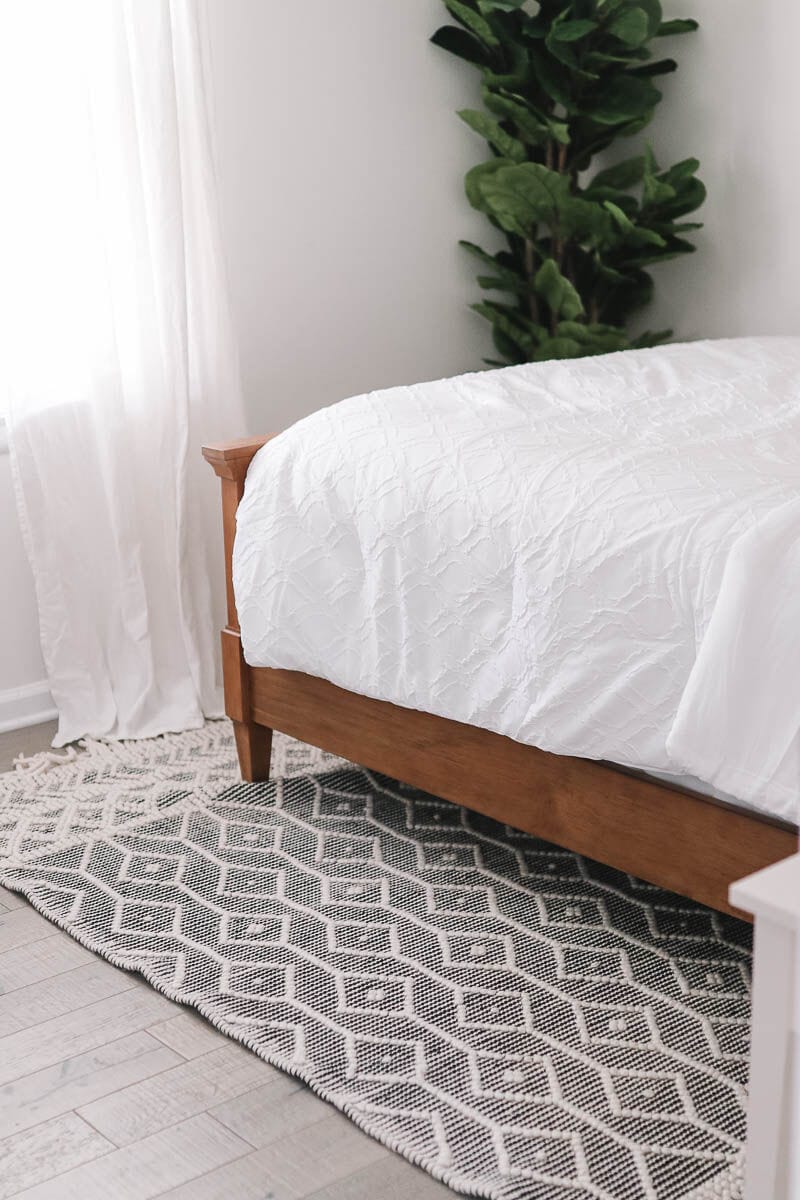 Quality is also key here. As I mentioned a few of our other rooms have rugs similar to these, but this is the only rug that doesn't shed everywhere. Cute and functional is all you really need from a rug and this one does both.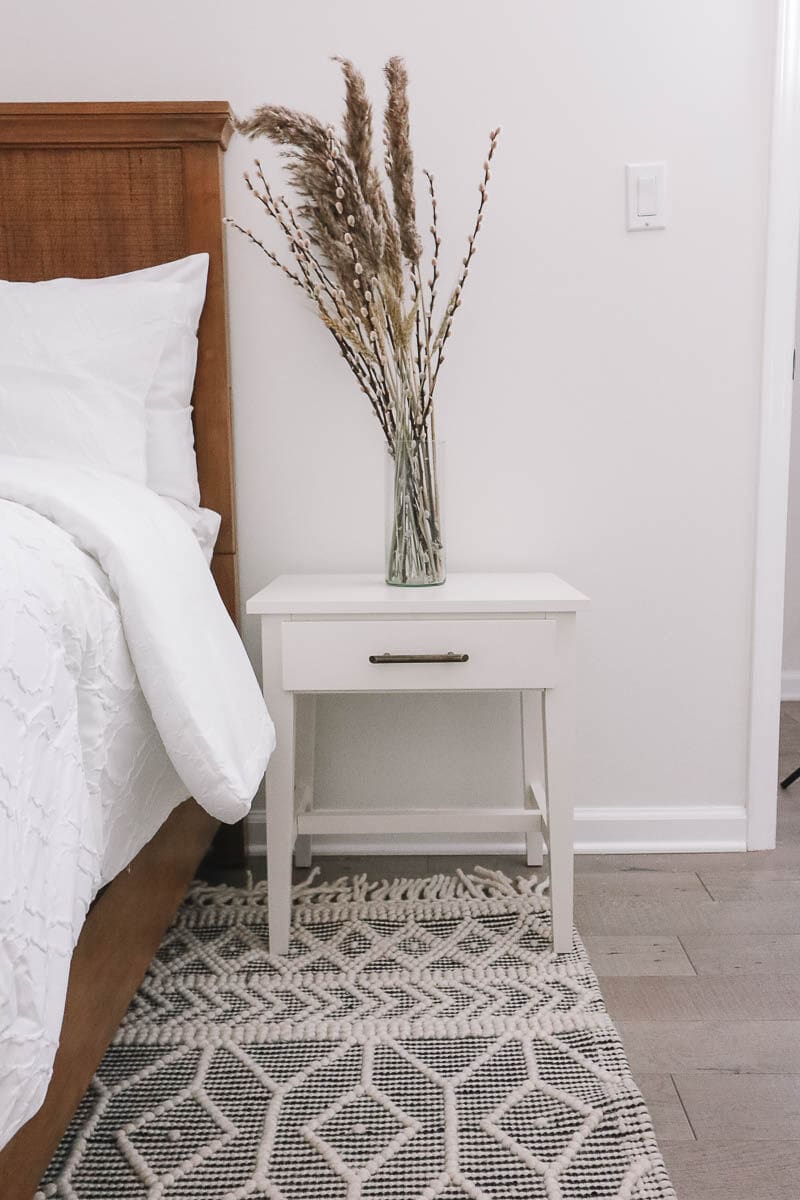 I wanted something simple for this space, but certainly needed a table for guests to place their phones and other accessories on. We chose this one drawer table because it allowed us to keep various chargers for our guests and other supplies that they might need.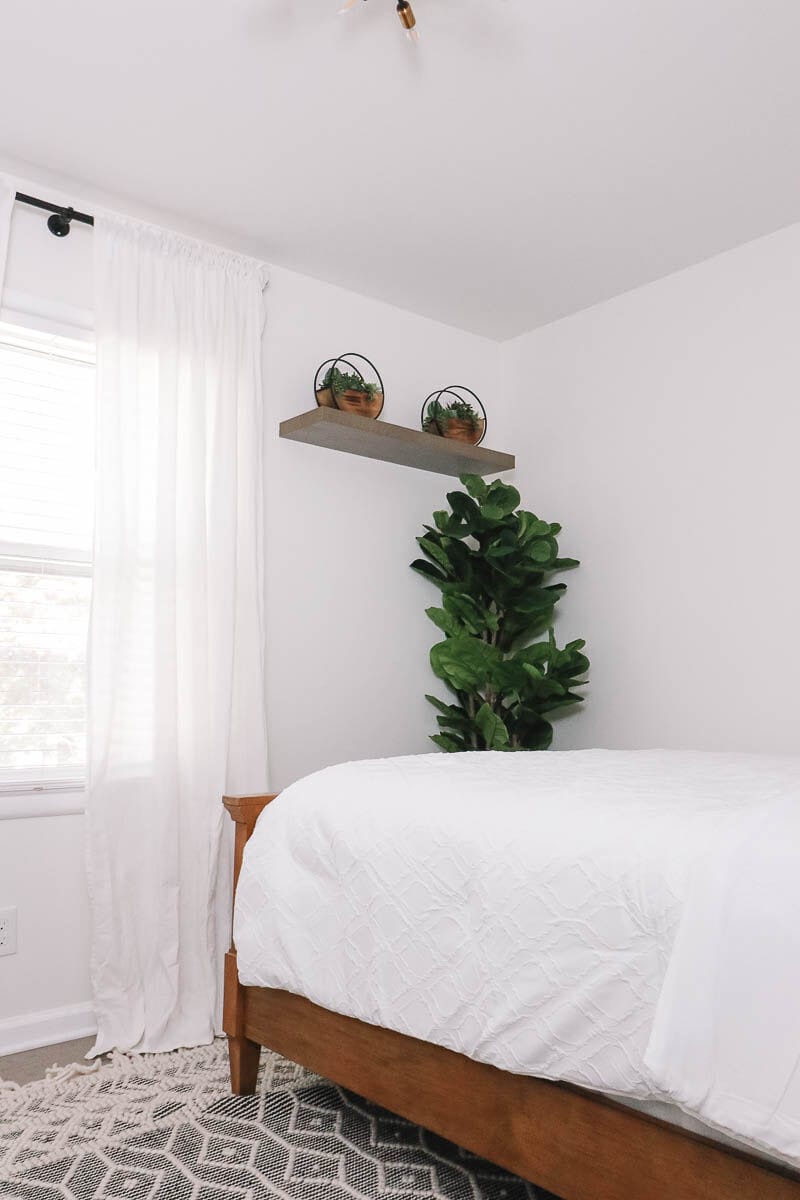 You guys always ask about where my faux plants are from and I get it. I'm super particular about my plants and I want them to look as real as possible. This plant from the Home Depot and was very affordable.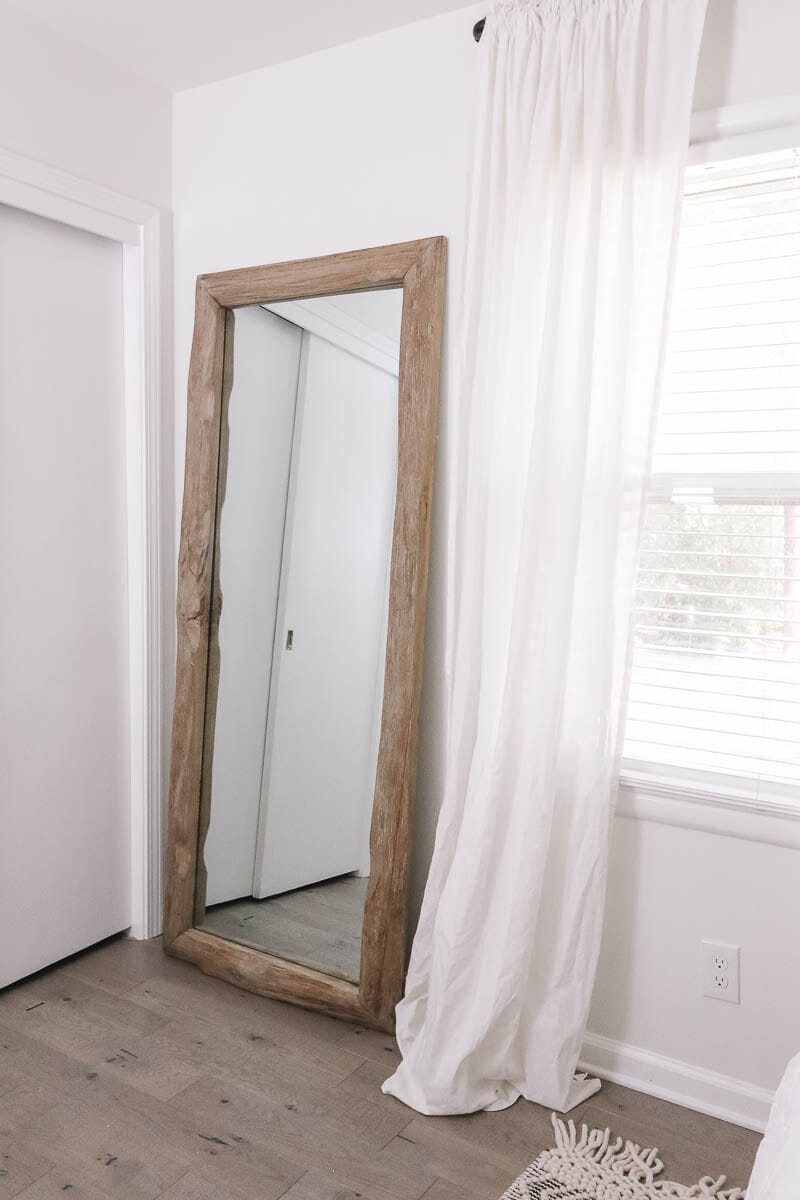 When we rearranged this room we opened up an area to make it look more spacious. A mirror is a great way to accentuate negative space and make rooms appear bigger. This wood based mirror is a statement piece with a more live-edge detail that's perfectly asymmetrical.
Design Details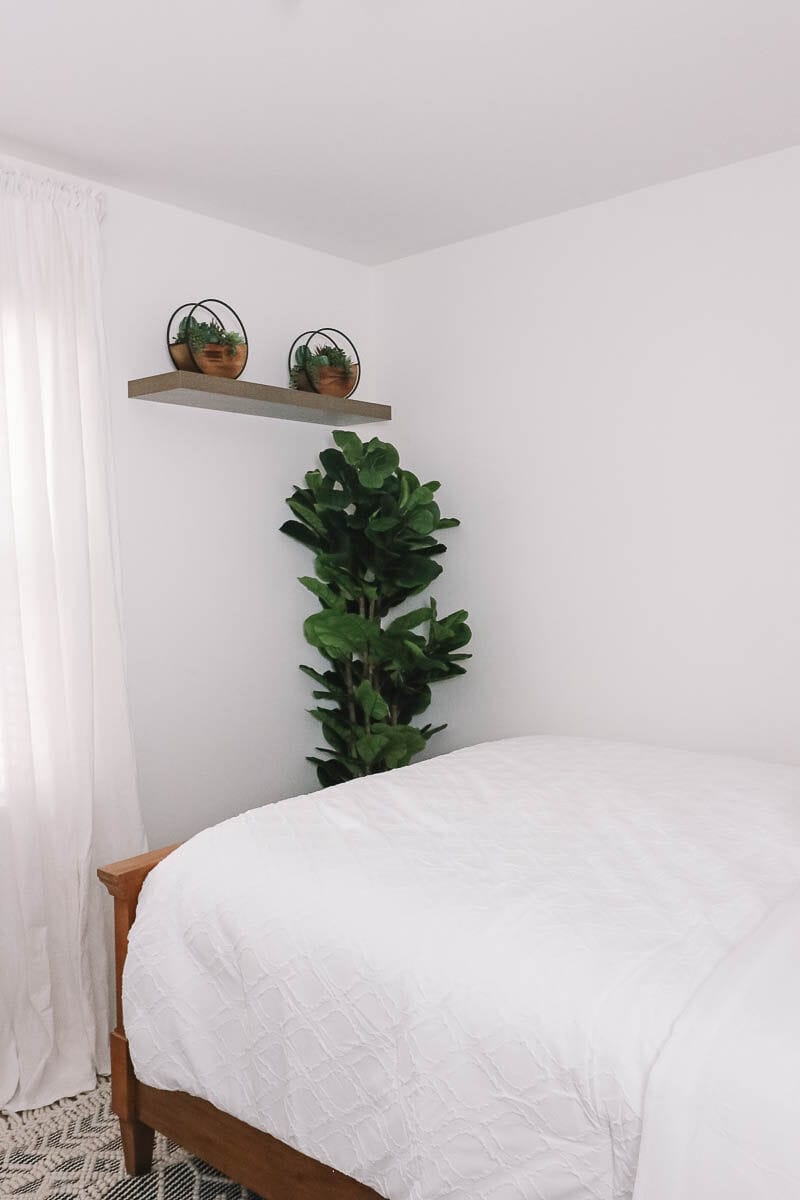 Again, super minimalistic here. The only thing that I wanted in this room was greenery and that included the faux plant and some succulents. We added some depth and dimension by installing a floating shelf in grey to separate the design elements.
---
Final Thoughts on Guest Bedroom Makeover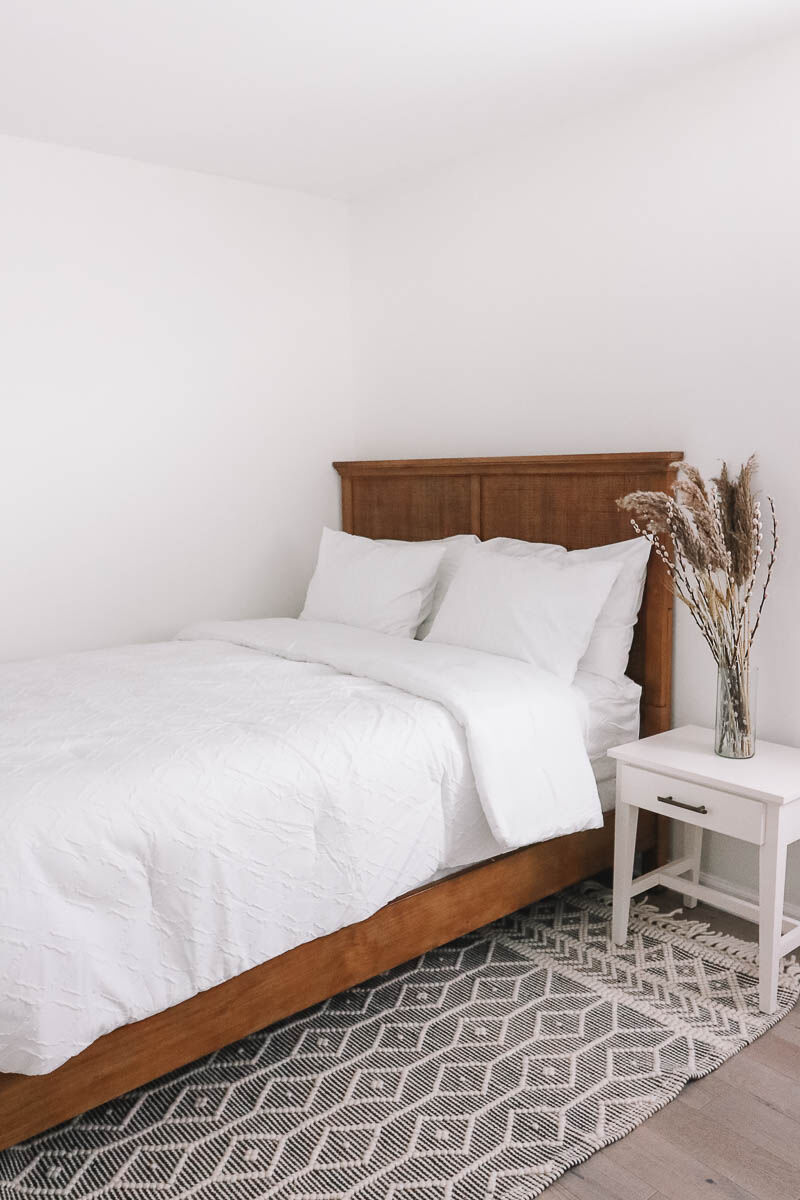 I love the boho oasis that we created with this room. It feels so much more like a guest retreat and should allow all of our visitors to find comfort in this space.