I love sharing a good fashion find with you all, but it irks me when things sell out fast and you can't get your hands on it. This item, however, was worth the risk. I absolutely love high-waisted shorts. Something about the way they fall on the most flattering part of your waistline makes me excited about wearing tucked-in shirts, crop tops, and even festive bralettes. What's not so fun about high-waisted shorts? The ride-up. You feel me ladies? —Until now.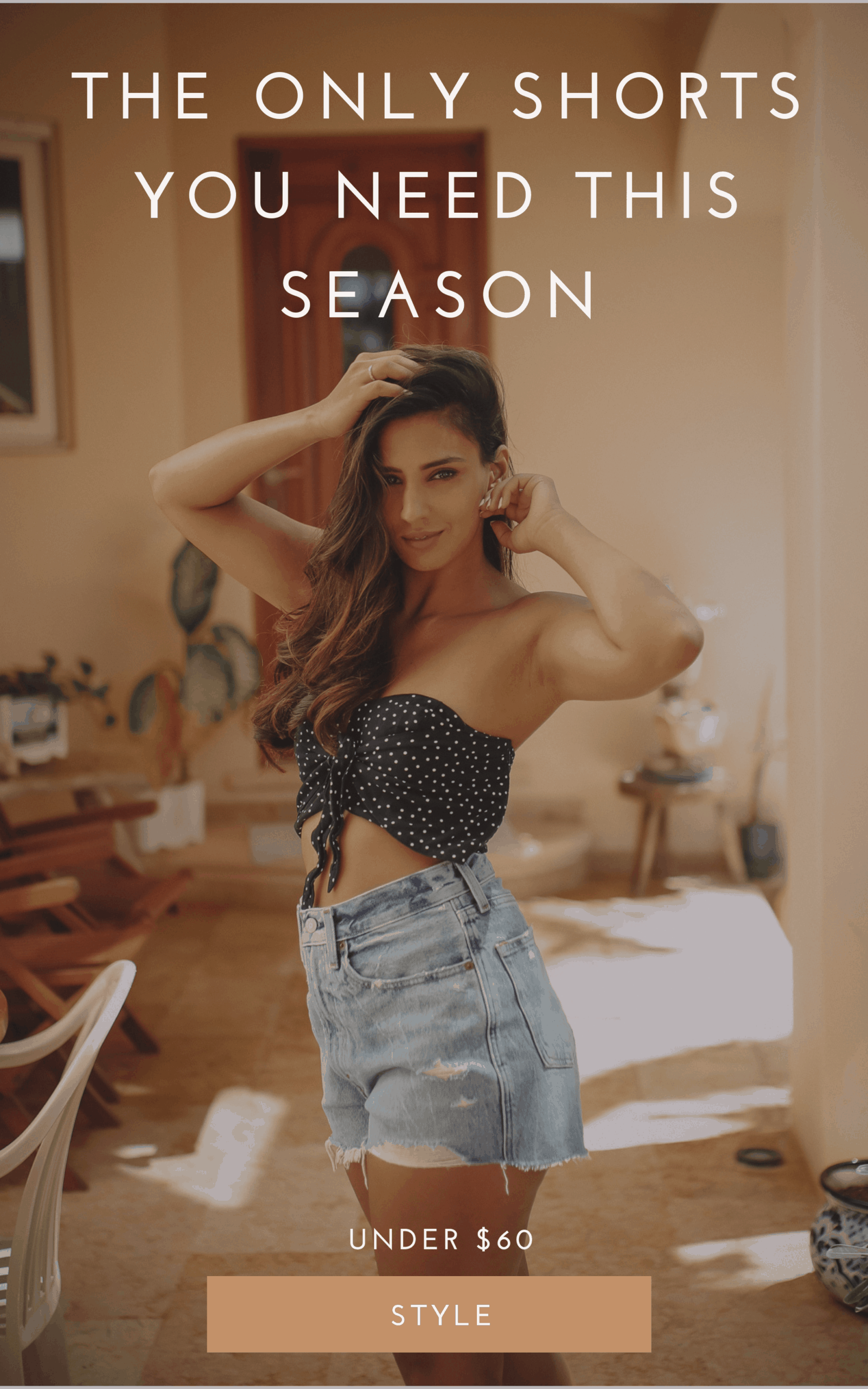 I've been on the hunt for high waisted shorts that look good and are also comfortable for years. My collection of shorts is a little embarrassing, especially since until the age of like 20 I was self-cautious of my "dark knees" (whatever that means) and avoided shorts like the god damn plague. Silly young Sabrina.
Related: I Swear By This One Rule For Guilt Free Shopping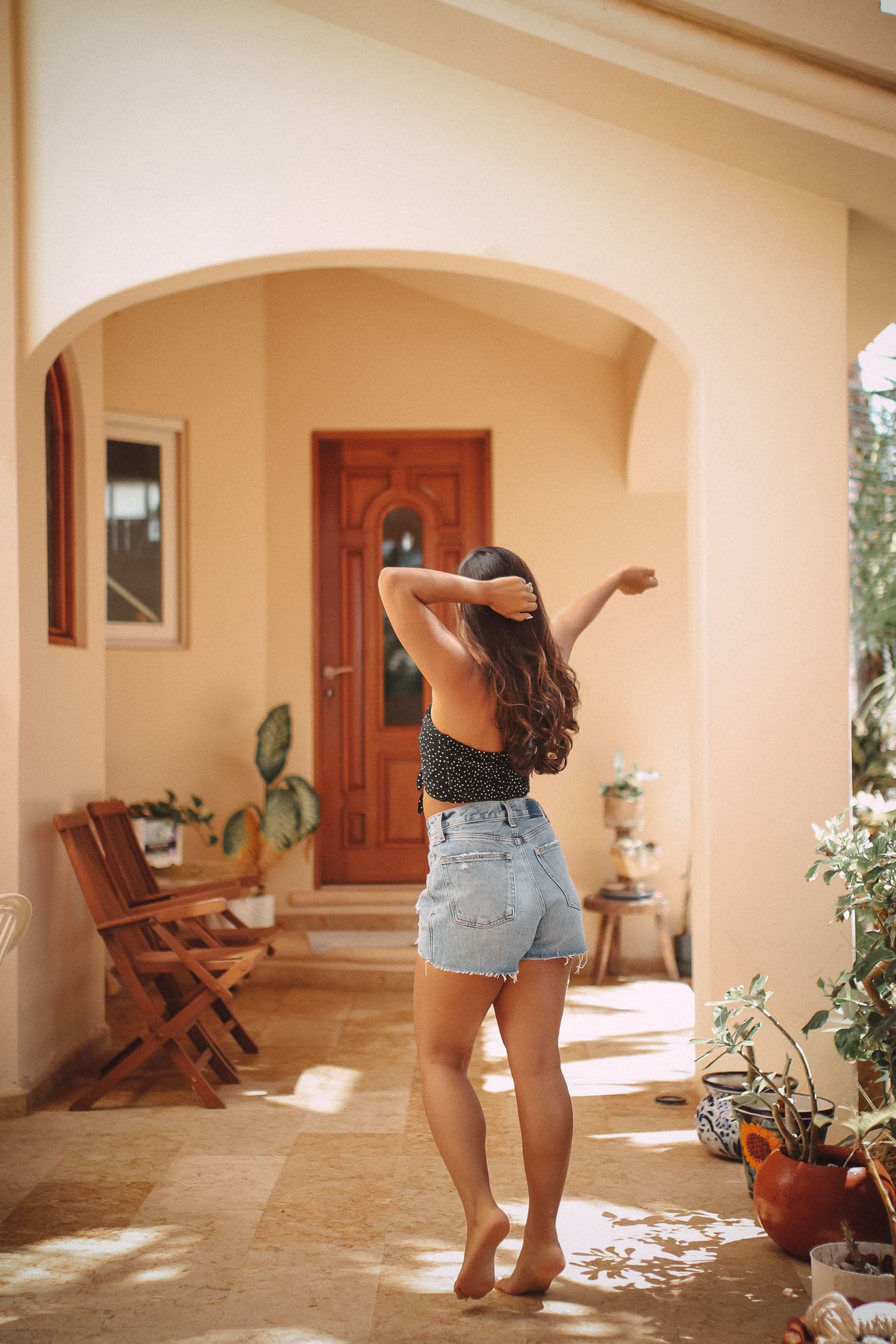 These Abercrombie shorts are $58 but often go on sale. I picked mine up for 50% off at $29 and think that it's a steal. Honestly, if these were racked at Nordstrom, the $59 would seem like a steal too. I love that they come in a variety of colors and washes, I went with the 'Light Ripped Wash' but the 'Medium Ripped Wash' is super cute too!
Related: 5 Places To Shop Online That You've Never Heard Of
I'm wearing a size 26 which is roughly a size 2, which is my normal size, and the fit was perfect. I am a little curvier on the bottom than the top and I felt comfortable and like these shorts had full coverage without being too tight. To be honest, I kinda want to call these the "mullet" of shorts, but that doesn't seem cute. Oops! However, these shorts are perfectly "short" in the front and longer in the back. Which means no more nervously pulling down your shorts every half hour and no more discomfort.