Getting engaged can be one of the happiest times of your life. You are about to embark on an exciting journey filled with adventure, love, and quality time with your friends and family. While wedding planning can get the most of some couples, one thing that often flies under the radar is premarital counseling. We often think that counseling is something that you do when things don't work out, but this type of therapy is actually beneficial before you tie the knot. Because the last thing you want to do is to say "I do…. I think?" Here's what you need to know and what experts say: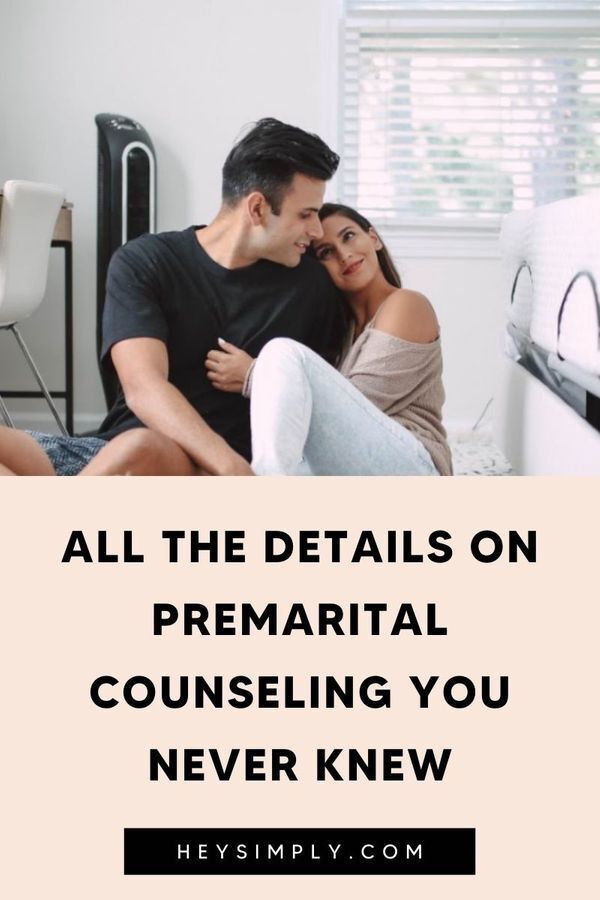 WHAT IS PREMARITAL COUNSELING?
Premarital counseling is a specific type of therapy that helps couples prepare for marriage. It's usually offered by a family or marriage therapist that works to help both partners better understand expectations around marriage before they enter this union.
WHAT SHOULD I EXPECT FROM MY SESSION(S)?
Longtime Simply Sabrina reader, Avneet Kaur is getting her degree in family therapy and weighs in based on her advanced education and what she's seen in the field. "The benefits of premarital counseling can range from dismissing marriage anxiety to helping create mutual goals and resolutions for the marriage. Premarital counseling will help the couple realize their own preconceived ideas and expectations and how to face them." She continues, "Examples of the desired outcome would be better communication abilities, conflict management skills, and future planning goals, etc. Premarital therapy offers great growth opportunities while helping couples learn more about each other. It's also a safe space for individuals to share things that they are nervous or scared about with their partners."
HOW MANY SESSIONS DO WE NEED?
This is entirely dependent on your relationship, your conversations, and your program. The program you chose to go will offer a recommendation on session quantity.
WHAT CAN I DO TO CONVINCE MY PARTNER TO GET ON BOARD?
Since you're about to embark on the biggest joint venture of your life, compromise is pretty much a given. Share with your partner why you want to attend counseling and listen to his/her reservations about it. If they are nervous about cost or sharing their personal issues with a third party you can always opt for an online program. Talk it out (it's good practice for marriage!)
Related: 42 Conversations To Have With Your Partner
HOW MUCH DOES IT COST?
There are so many options for premarital therapy. You can do it online, in a large group or in a private personal session. Some churches and community organizations will offer services for low or no cost. In fact, some states – like Georgia, offer $20 online programs and even give you a discount on your marriage license if you complete the course with your partner.
ANY OTHER TIPS FOR PREMARITAL COUNSELING?
Even if you or your partner are not a "therapy" people, it's important to go into your pre-marriage counseling with an open mind. While you may not need marriage advice, you can find value in learning how to communicate with your partner effectively. Worst case? You feel even more confident going into your nuptials.
Related: The Truth About Privacy & Alone Time In Marriage
---
Couples therapy has an unwarranted stigma against it and is often used as a last resort to save decaying marriages. Young, unmarried, childless couples are usually far away from these situations because their conflict seems less intense as people who have built entire lives together.
Millennial are changing the conversation around mental health and ending the taboo around therapy. We are considerably more "woke" then our elders when it comes to the value of seeking help and building a strong mental foundation.