I think I was in middle school the first time I ever heard about Bed Head by TIGI. My best friend was telling me about a miracle product that her mom bought which promised beautiful, smooth, shiny hair like in the commercials. When she showed me the colorful fun pink cylinder I ooh-ed and ahh-ed and took a mental picture (this was a pre-smartphone era) with a promise to buy it for myself. Hours later, I voluntarily offered to go to the grocery store with my parents and scoured the aisles for this miracle product.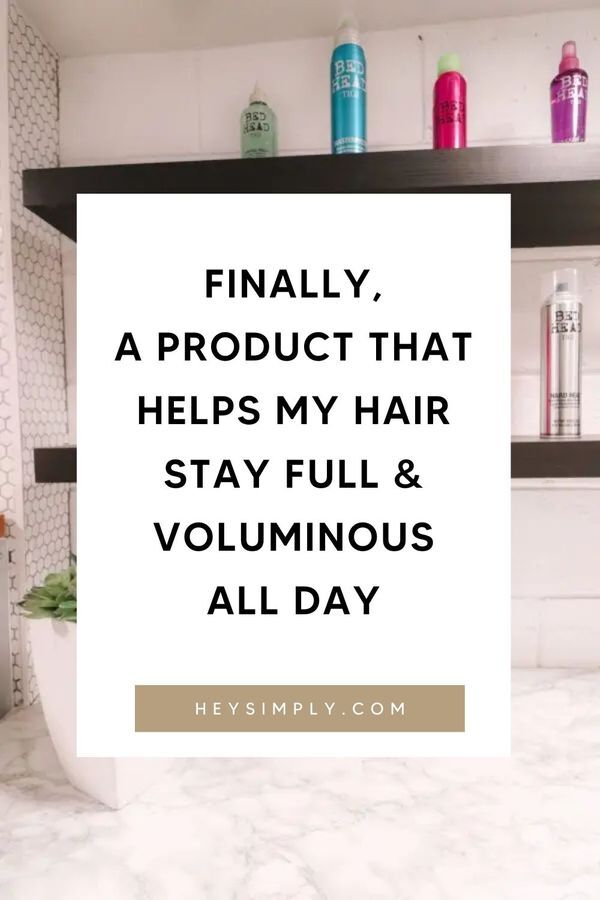 I couldn't get home fast enough. I threw on my best O-Town CD and blasted the speakers while I hopped into the shower. I meticulously memorized the steps and followed those 3 lines on the back of the bottle to a T. It wasn't until I completely finished that I stood in utter disappointment and realized that after all of that, my hair looked exactly the same.
Turns out, my super smooth, straight hair – didn't need a smoothing serum. Who would have thought?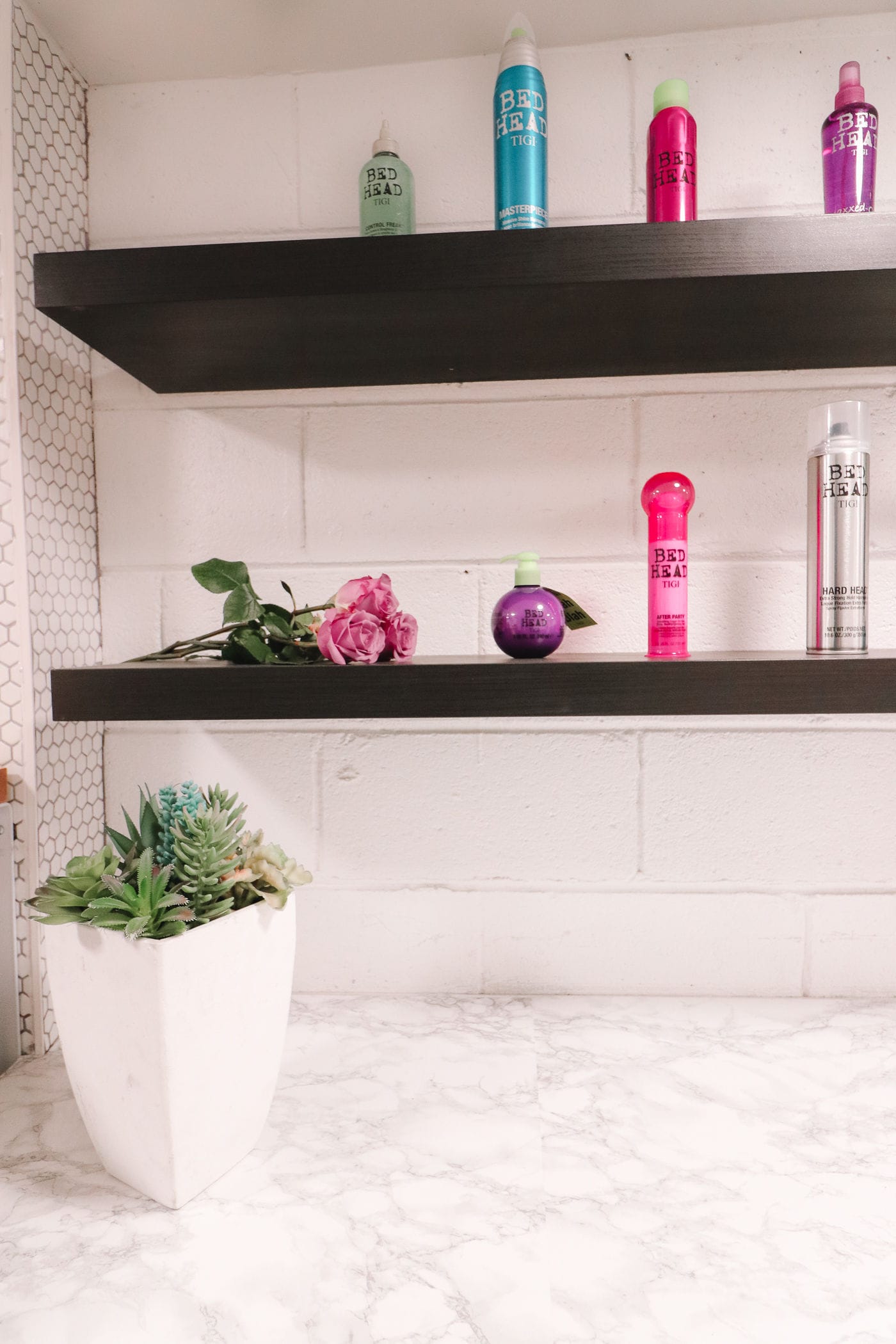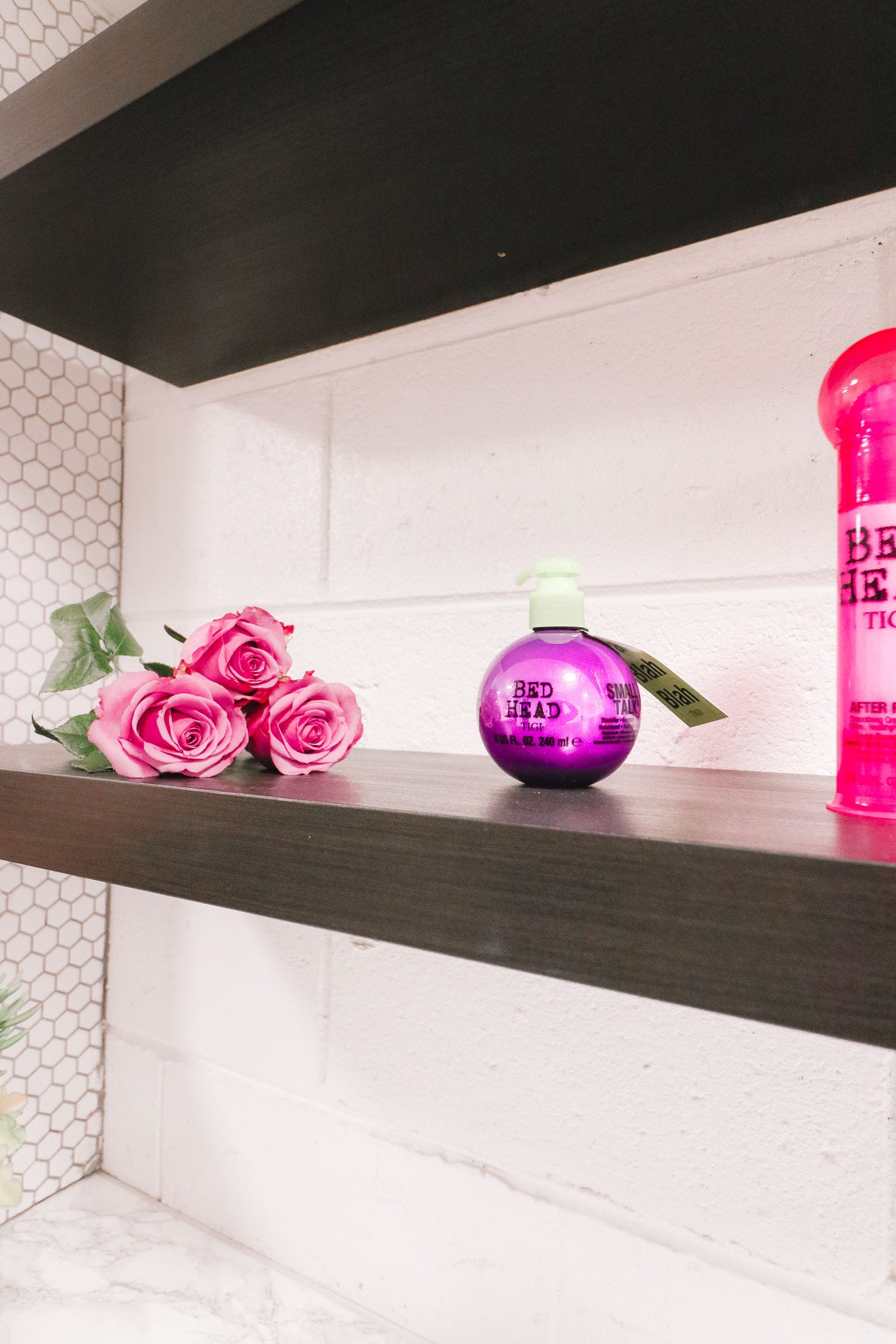 But it didn't matter. I was sold. Bed Head was the cream of the crop and while I didn't have curly hair, I needed something to get that wet "scrunched" look (the 2000s was fun y'all). I tried product after product and fell in love with each of them. The packaging was fun and in a sea of silver cylinders, I was drawn to the colors.
Related Post: Holy Grail Hair Products
Fast forward 15 years and I'm still a big fan of Bed Head products. I have since traded my Manipulator texturizing cream for the Rockaholic Dry Shampoo and the After Party Smoothing Serum for the Small Talk volumizer. Turns out, there is a product for everyone – but not each of them should be used by everyone. Here are product recommendations for every hair problem that you may be having: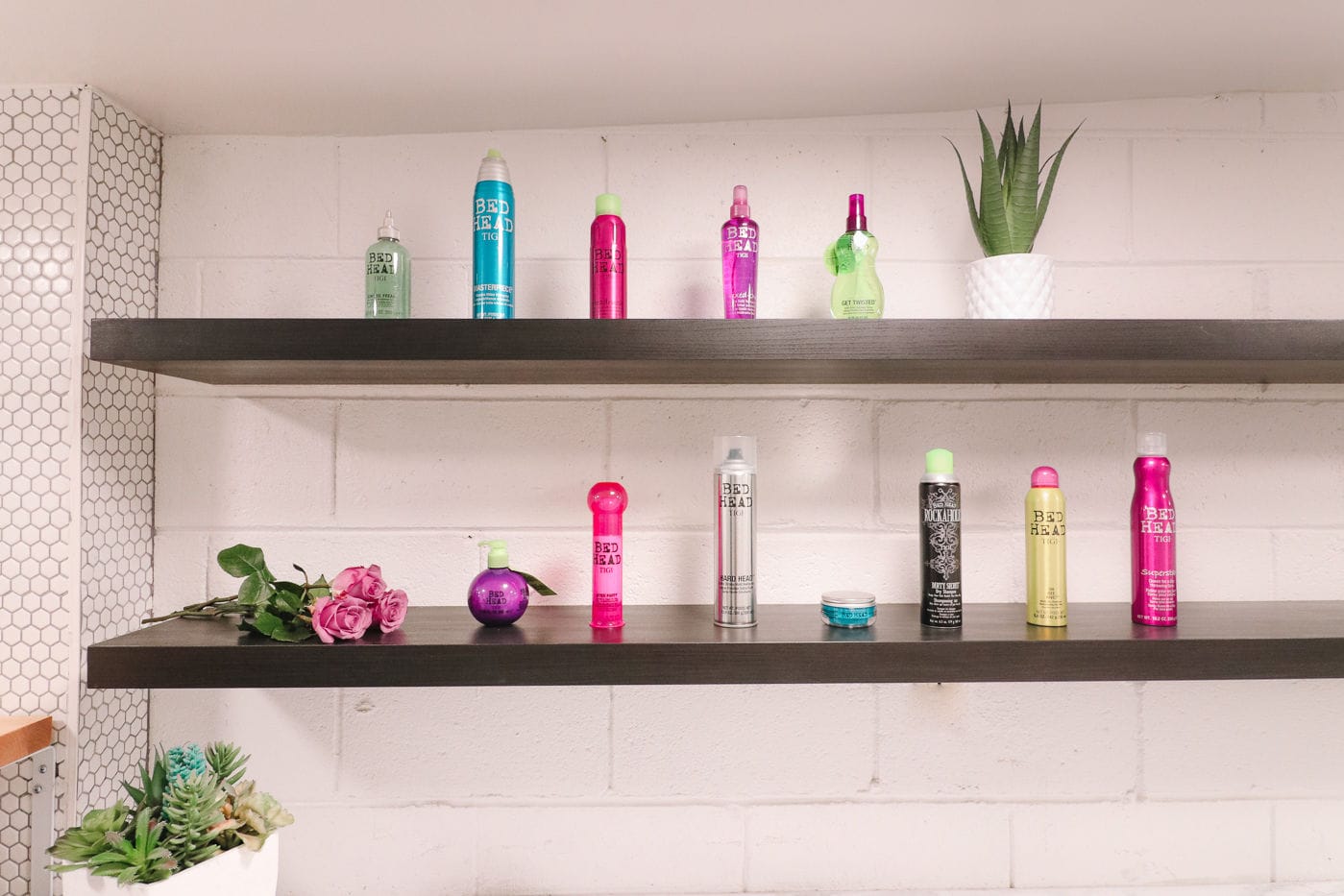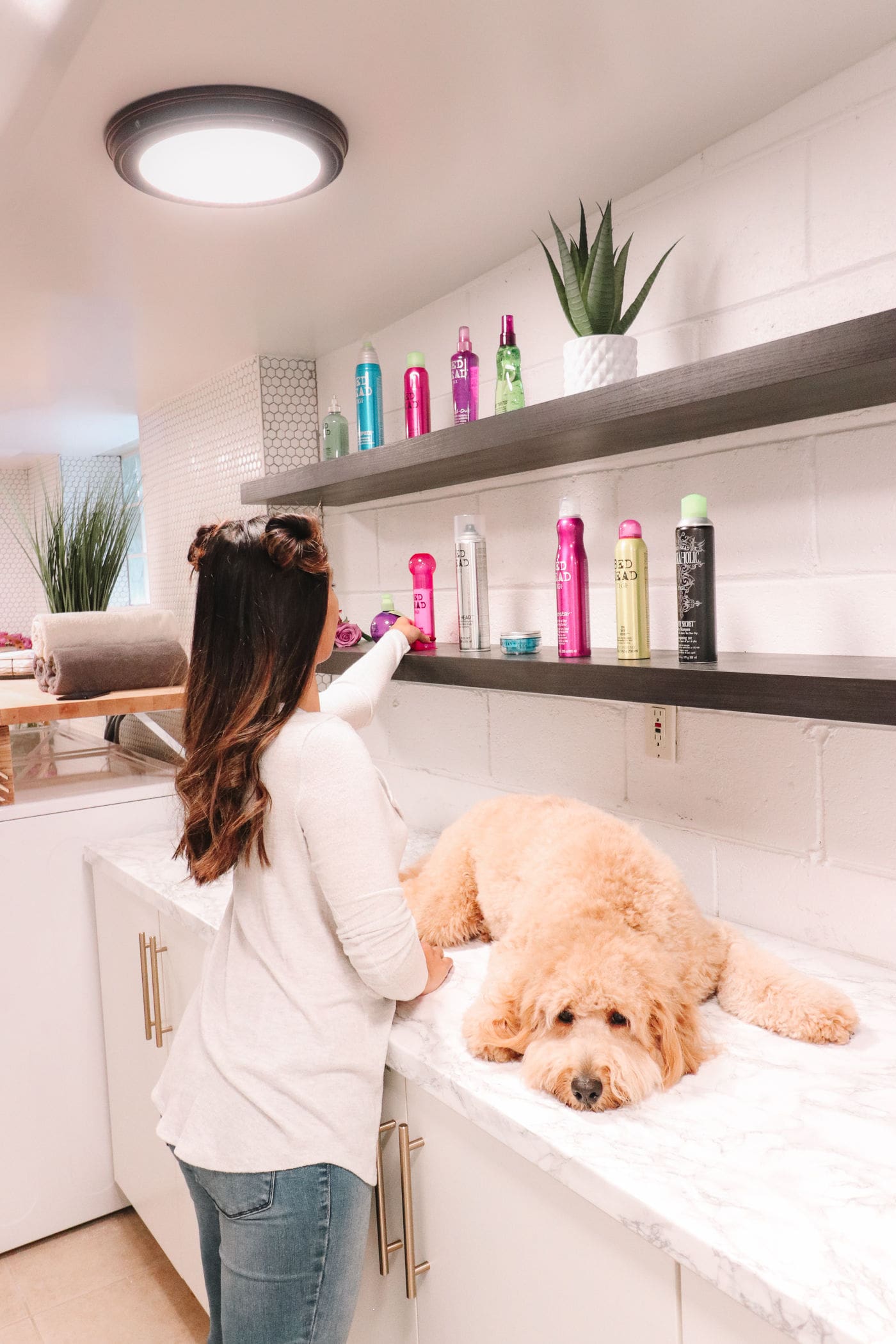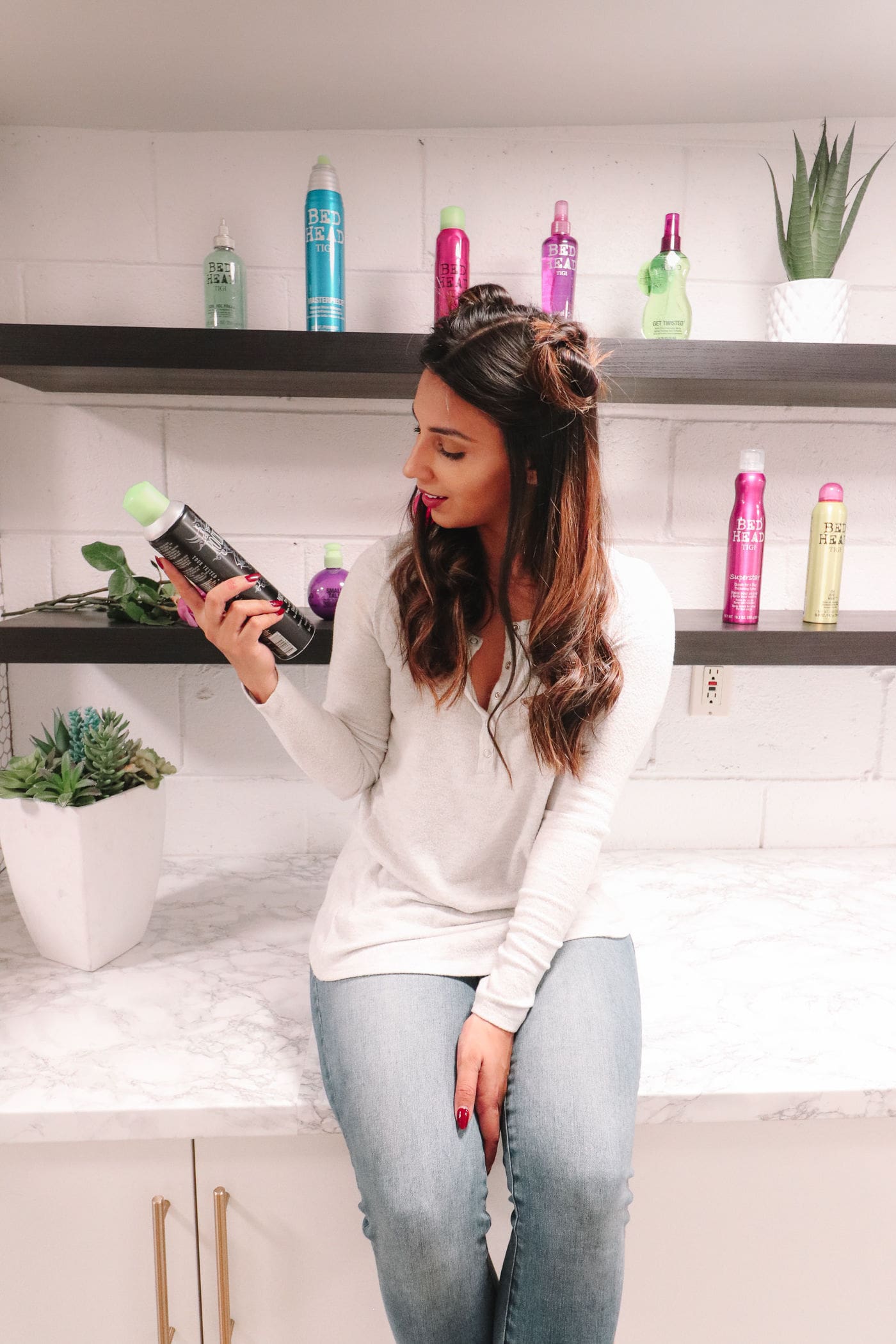 Oily / Day Old (or Two or Three) Hair
Bed Head Rockaholic Dry Shampoo
This is my holy grail item. I live for dry shampoo and I can say with certainty that my hair is 80% dry shampoo by Friday. This product is easy to use and keeps dirty hair manageable for those in between wash days.
Lifeless / Limp Hair
This thickener promises to add body and volume to your hair without weighing it down. Just a pump or two is all you need for all-day hold + it doubles as a heat protectant!
Untameable Frizz
A smoothing serum that will be your best friend. After Party promises silky and healthy looking hair with tame flyaways!
Related Post: 3 Effortless Hair Hacks For Dry Hair
Hair Falls Flat
Bed Head Masterpiece Shine Hairspray
You work way too hard styling your hair to let it fall flat in just a few hours. We all want a hairspray with intense hold without the sticky and weighed down feeling. This hairspray provides all-day hold and incredible texture.
Thin Hair
A thickening spray that conditions and strengthens your hair while you use it? Sign me up! You can use this as a pre-blowdry spray and watch your hair get visibly thicker!
What are your biggest hair troubles and holy grail products? I'm always looking for suggestions! Let me know on Instagram or in the comments!
This post is sponsored by Bed Head by TIGI. As always, all thoughts and opinions are my own. Thanks for supporting the brands that keep Simply Sabrina up & running!