This post was created in partnership with Starbucks. As always, all thoughts and opinions are my own. Thank you for supporting the brands that keep Simply Sabrina's doors open.
You guys know that I need my daily Starbucks, especially this time of year. Is it really even the holidays if you're not running on coffee? Don't get me wrong, I love my barista, but there's something about curling up at home and enjoying a cup of my favorite holiday blend that just gets me in the spirit of the season.
If PSL is the defining feature of fall, then I'm happy to vouch for Starbucks® Peppermint Mocha Caffè Latte as your go-to drink for December. The contrast of tingly mint with sweet chocolate is an epic combination, and even Theo knows it (but of course he can't have any!). Today I'm sharing some of my easy tips for spicing up your Starbucks latte at home. With just a few extra pantry essentials, you can take your daily cup of coffee and turn it into something festive. These holiday flavors are available for a limited time only! So go buy yours now while they're still in stock.
It's so easy to make your holiday favorite at home, and you can pick up Starbucks Peppermint Mocha Caffè Latte K-Cup® pods or Starbucks® Peppermint Mocha packaged coffee at your local Kroger store.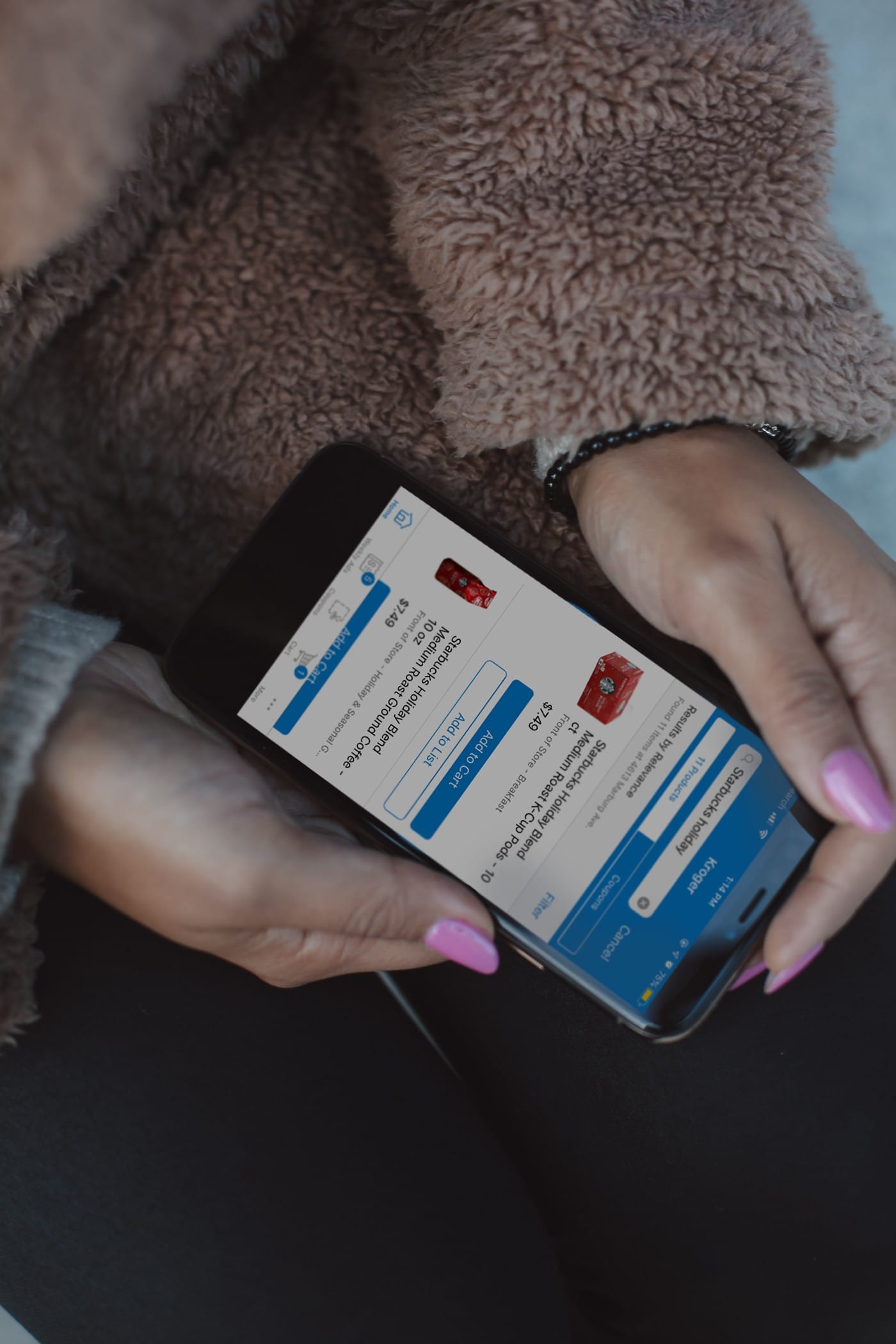 While the Starbucks Peppermint Mocha Caffè Latte is perfect on its own, I actually like to spice mine up a bit and put a dash of nutmeg in my drink. I feel like the nutty flavor brings out the peppermint even more. Plus, incorporating traditional holiday flavors like nutmeg helps me get in the holiday spirit. Switching over to more wintery coffee flavors is a must-have part of my holiday prep routine! Also, the Starbucks® Holiday Cookie Straws (available in 20 ct. canister) are the perfect addition and can be found in the coffee aisle at your local Kroger store. Guys, these are exactly what you think they are - edible straws! Sahir and I always love to get a little cookie or biscotti with our tea or coffee, and I had to stop him from eating all of these! Seriously, there are only 4 cookie straws left - they are that good!
The best part about the holidays is finding ways to make it your own. It's so easy to swing by our local Kroger and grab some sweet treats and Starbucks Peppermint Mocha Caffè Latte K-Cups to make at home. We love playing a Christmas pop soundtrack, lighting our tree, and curling up with a warm coffee and Theo on the couch. These are the traditions that we are starting in our home for the holiday season.